In this year's Best of the Best, we honour the brands and people behind the most covetable products. Here, we honour the most stylish menswear brands worth a spot in your wardrobe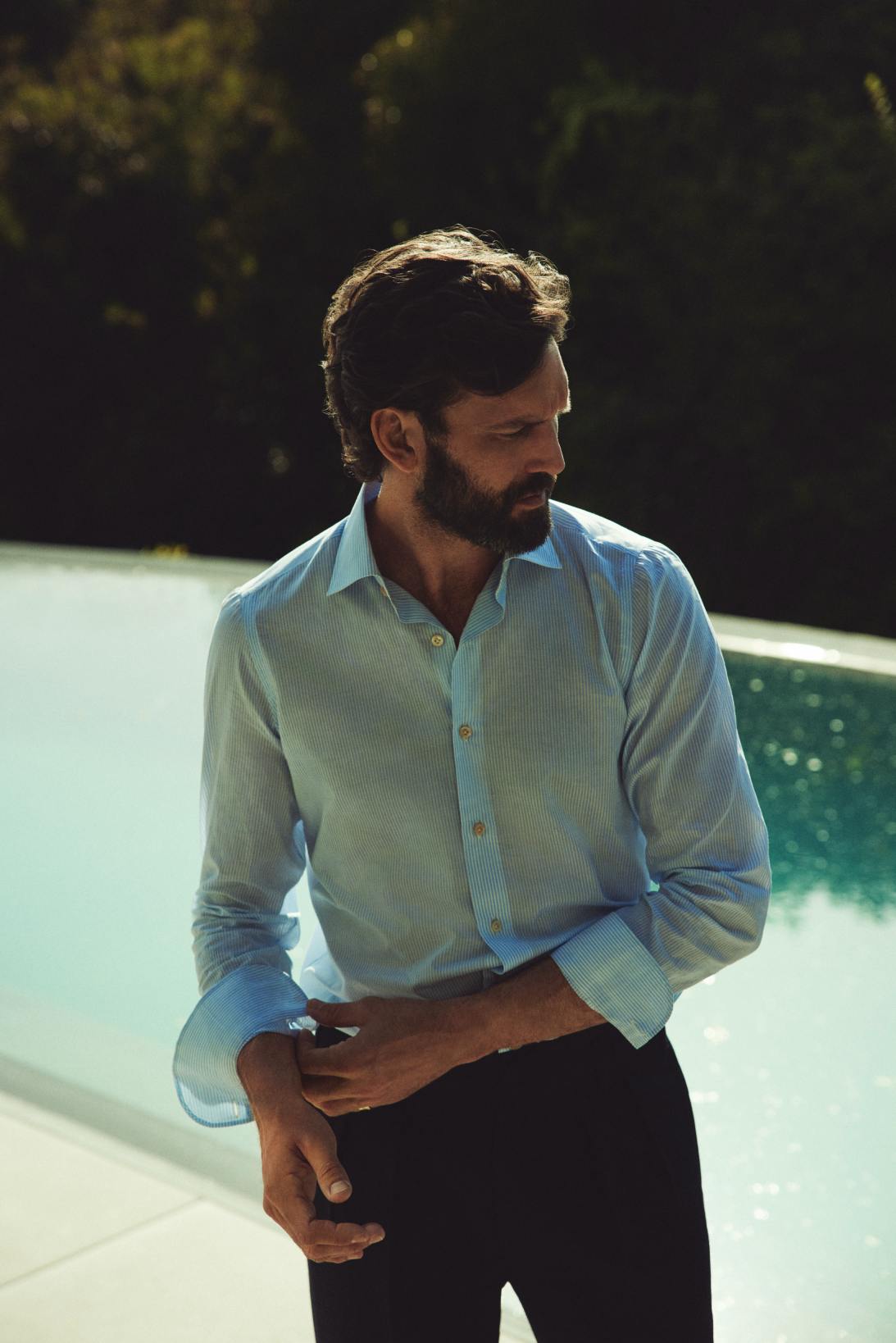 Best Dress Shirts
Finamore
A great dress shirt doesn't need to reinvent the wheel. Rather, it's the sum of many small, barely perceptible details—the stuff that Finamore has been obsessing over for almost 100 years. Every shirt, whether bespoke or made-to-measure, is entirely sewn by hand at its headquarters in Naples, a process that averages about 16 hours a piece. Much like the soft-shouldered suits for which Neapolitan tailors are best known, Finamore's wares are distinguished by their pick-stitched armholes with the smallest of pleats, which make for an especially comfortable fit that moves with you. While the company has introduced several informal washed and garment dyed fabrics in recent years to accommodate casual dress codes, Andrea Finamore happily reports that orders for the brand's spread-collared bread and butter haven't waned: "Our focus is always dress shirts made with the best fabrics. That's what people want from us."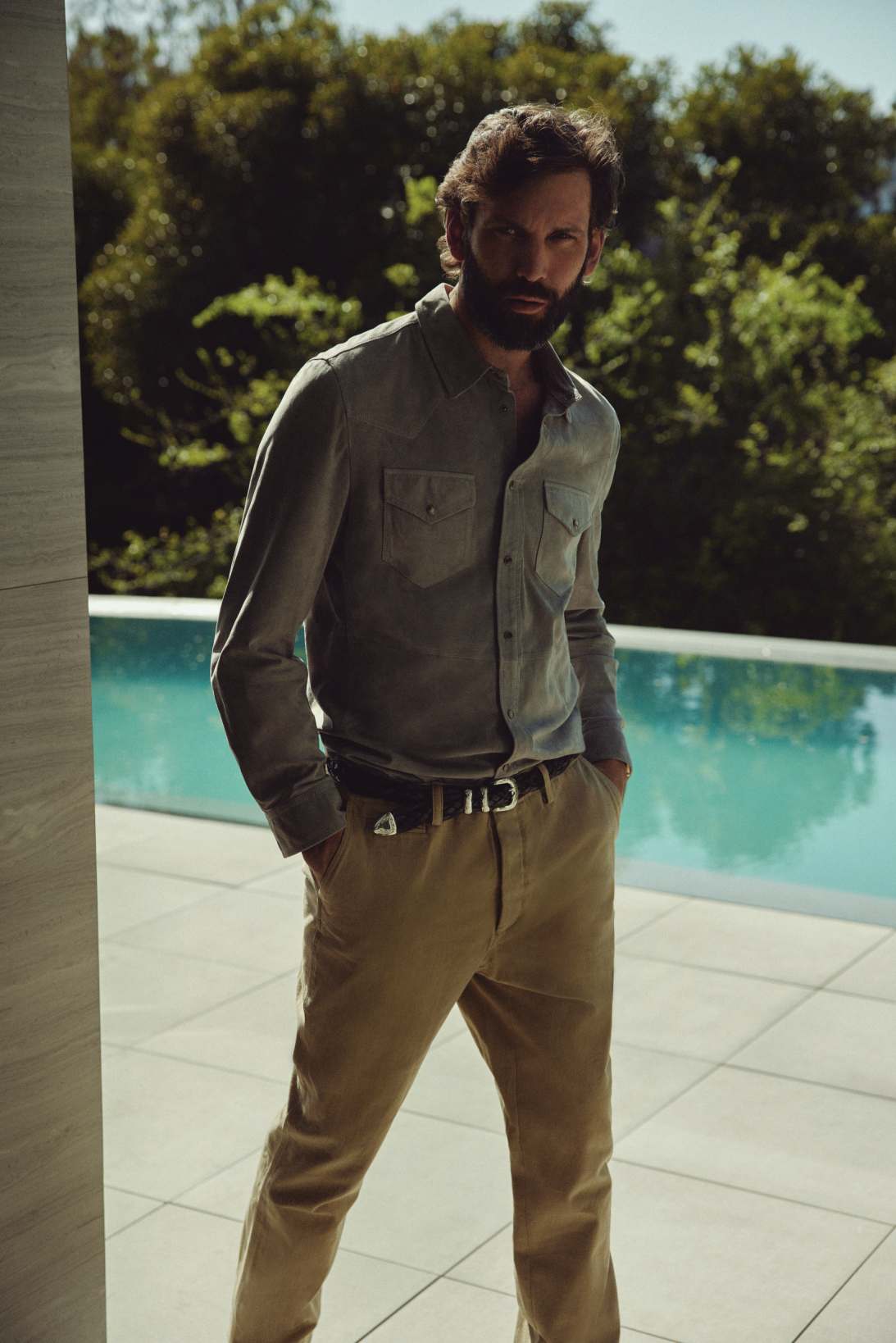 Best Chinos
The Armoury
Despite being a fixture in most men's wardrobes, chinos are rarely worth getting excited about. Perhaps because of their ease and versatility, the pants have become synonymous with a certain kind of mid-level office drone—a garment devoid of style. But The Armoury has rescued chinos from mediocrity, returning them to their rugged, military origins. The Hong Kong- and New York-based menswear purveyor tapped the Japanese tailors of Ring Jacket to produce a wider legged, higher-rise iteration that harks back to old-school army uniforms. The form has also been improved with such details as an integrated waistband and lapped side seams for a more polished look. Oh, and did we mention that they're machine washable?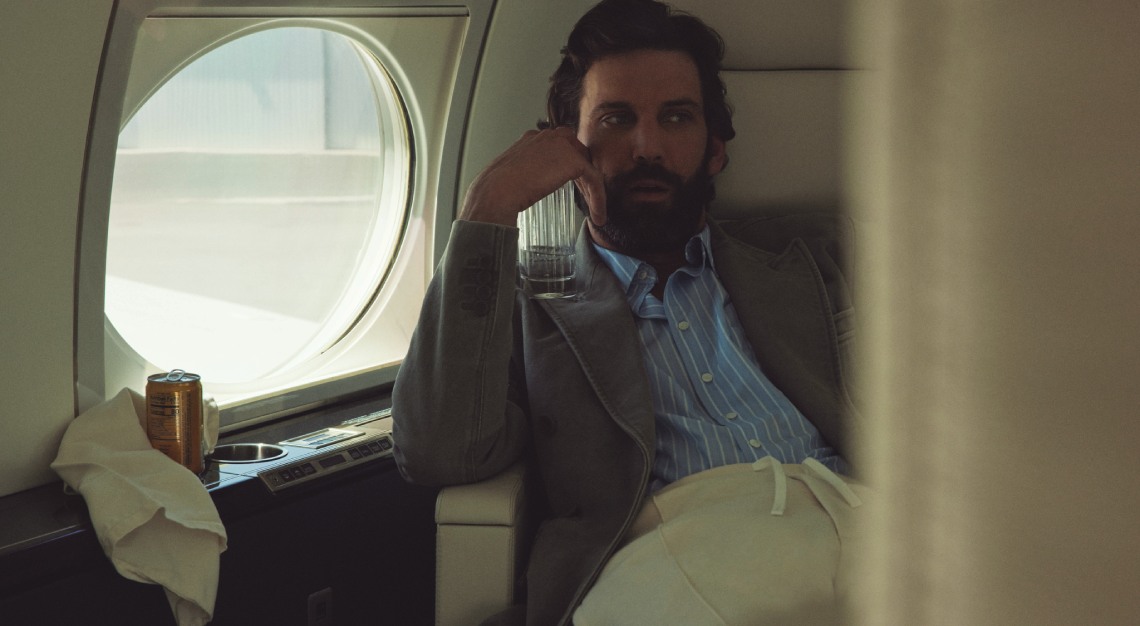 Best Collection
Dior Autumn/Winter 2022
To commemorate the house of Dior's 75th birthday, men's artistic director Kim Jones mounted a blockbuster show complete with a life-sized replica of the Pont Alexandre III. But it was what came down that bridge-cum-runway that made the strongest impression: a medley of classic menswear staples mixed with humble sportswear, all executed with finesse. Sharply cut double-breasted blazers, riffing on Dior's signature nipped-waist Bar jacket, came in traditional plaids and garment-dyed cotton, paired with tailored track pants and knockabout cargos. The hushed palette of grey, tan and banker blue was punctuated by the occasional leopard print or floral jacquard—winks of eccentricity amid all those nods to tradition. From balmacaans to Birkenstocks, the entire lineup touches on everything happening in menswear right now and, moreover, proves that elegance and irreverence make a handsome couple.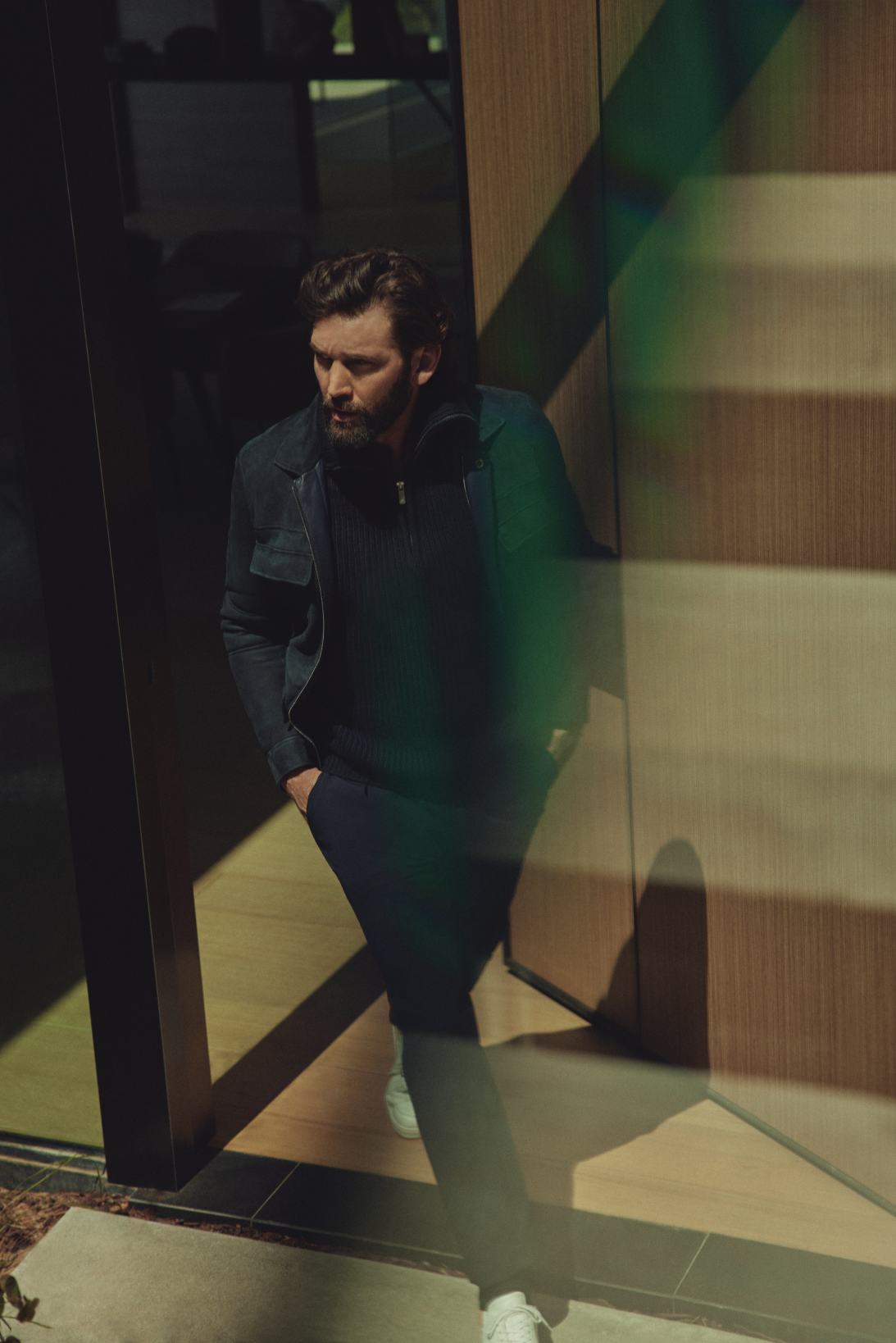 Best Leather Outerwear
Stefano Ricci
The M-65 field jacket may have been born to meet the needs of combat, but these days its sporty-yet-smart form makes it a particularly handy piece of outerwear for style-minded laymen, the epitome of a go-anywhere staple. And in the hands of Stefano Ricci—the Florentine tie-maker turned all-encompassing lifestyle label that celebrates its 50th anniversary this year—the many pocketed model has become a thing of refined sumptuousness. Rendered in shearling-lined suede and finished with galvanised-palladium hardware, Stefano Ricci's iteration strikes a winning combination of utility and high luxury.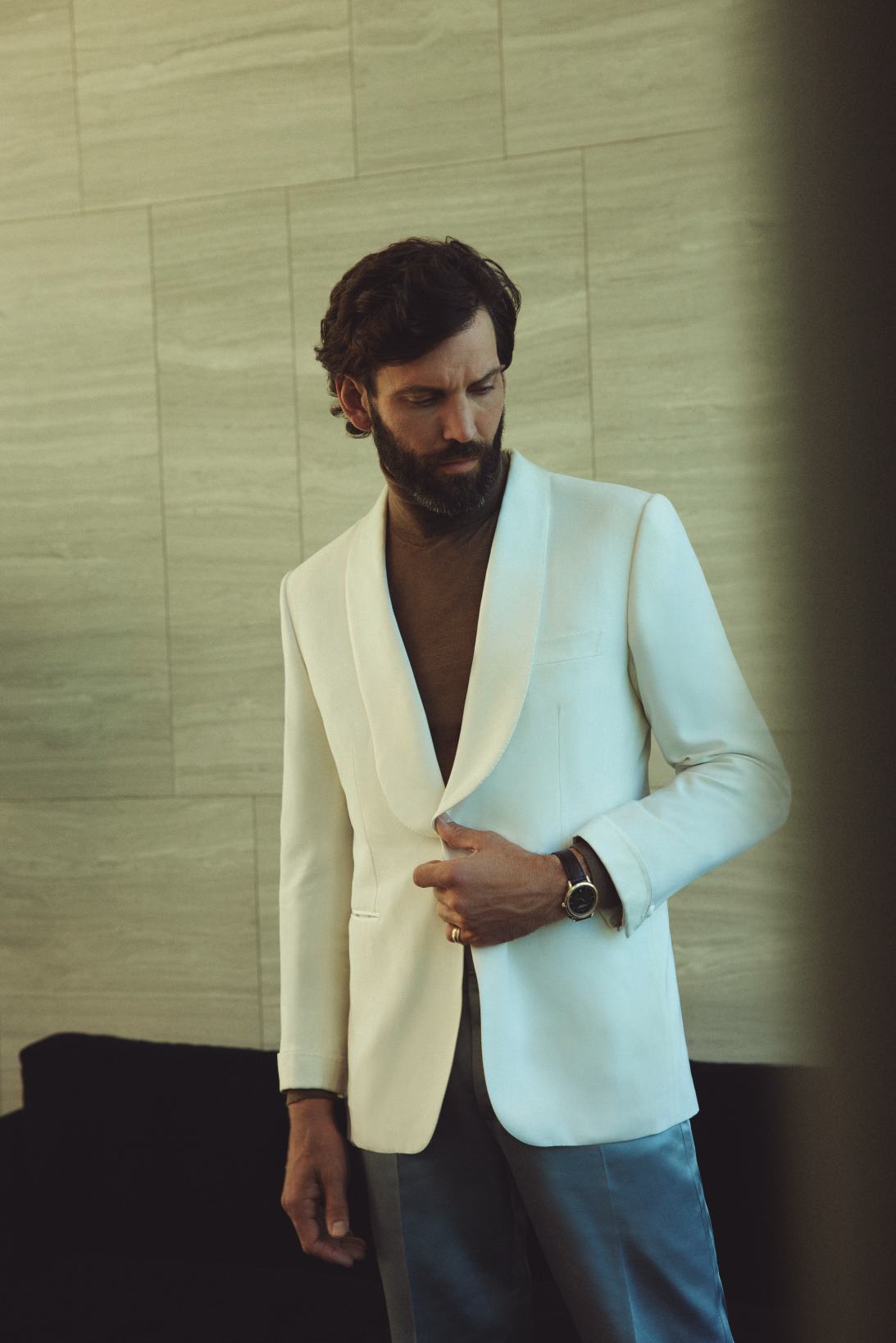 Best Evening Wear
Brioni
Brioni has long been known for eye-catching dinner jackets, but the brand's latest collection made a more subtly sumptuous proposition for after-dark attire. Satin shirts and trousers in shades of bark brown and pearl grey were teamed with classic black or white tuxedo jackets, giving the impression that one just tossed the latter over their pyjamas before heading out. In one instance, Creative Director Norbert Stumpfl forewent a jacket altogether, combining a matching shirt and trousers cut from fine white silk faille. Worn with the sleeves rolled up and shirt untucked, the ensemble appeared unassuming from afar. The quiet decadence of the material revealed itself only upon a more intimate inspection. What all these options offer is a refined alternative to the usual evening standards, one that makes a case for dressing up, no matter the occasion.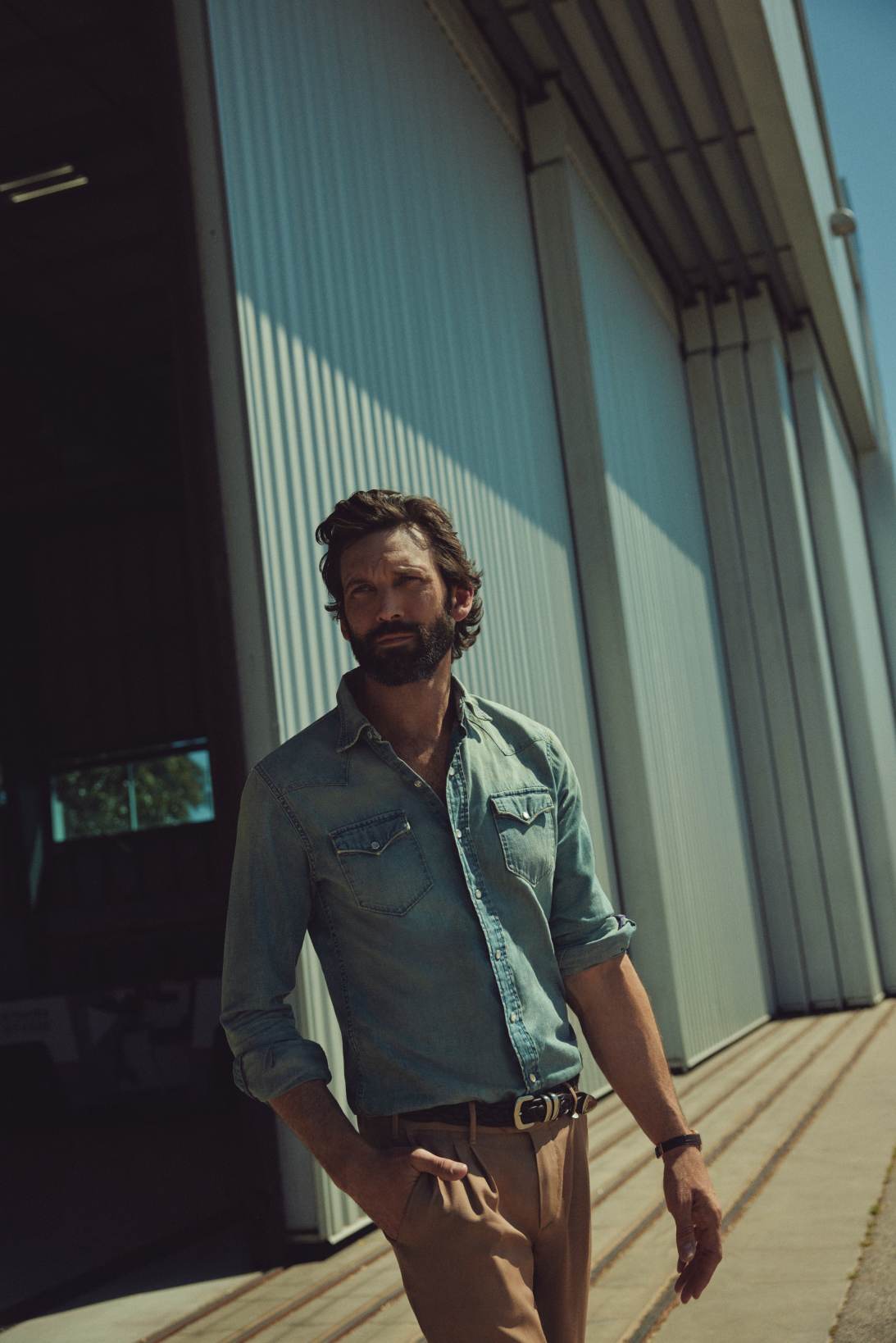 Best Denim Shirt
Ralph Lauren
With no disrespect to apple pie, few things are as all-American as blue jeans—or Ralph Lauren. So whenever the two converge, a star-spangled home run is all but assured. But even more so than dungarees, it's the designer's take on the quintessential Western pearl-snap shirt that stands apart. Released with Lauren's spring Purple Label collection, it has rugged good looks that belie its sophistication—namely, a cotton-linen blend woven in Japan, washed to be as soft as something that has put in years on the ranch, with trim Italian tailoring to give any guy the illusion of the Marlboro Man's physique. No longer a novelty reserved for the weekends, Western shirts—and this one in particular—deserve a top spot in every man's shirting arsenal. 
Best Sweaters
Massimo Alba
In line with the casualisation of menswear over the past several years, knitwear, typically a bit player in a man's wardrobe, has moved into the limelight. Accordingly, designs have gone beyond basic neutrals meant for layering, yielding sweaters that can hold their own as the main event. Massimo Alba spent years in the knits business before launching his eponymous brand in 2006 and consistently uses that expertise to innovate, as he says, "through combining different yarns, weights and textures or dyeing". Nuts and bolts, sure, but toying with these basic elements results in sweaters of subtle distinction. This year, there's an array of artfully hand-painted crewnecks in shades from pale sage green to deep ruby red, featherweight cashmere for summer and richly textured mohair blends for this coming winter. But ultimately, Alba says, a great sweater is all about "the attitude of the person wearing it". 
Best Tailoring
Edward Sexton
These days, wearing a suit is less of a given and more a matter of individual style. As such, when one chooses to suit up, it had better be in something with personality—precisely what Edward Sexton has specialised in since the 1970s. "There is this sense of play," says Dominic Sebag-Montefiore, Sexton's creative director, of the commissions he has received over the past year. "It feels like the suit can be reborn and reimagined because it's been dying as a symbol of the corporate uniform. The suit is dead; long live the suit." Sexton's signature swaggering lapels and full-cut trousers give structured English tailoring a dash of sex appeal. And at the other end of the spectrum, the brand recently introduced its softest jacket ever: an uncanvased design that wears like a cardigan but retains the drama of the brand's house silhouette. Whether you want to embrace the formality of tailoring or wear it lightly, Sexton does both impeccably. These are suits that say something.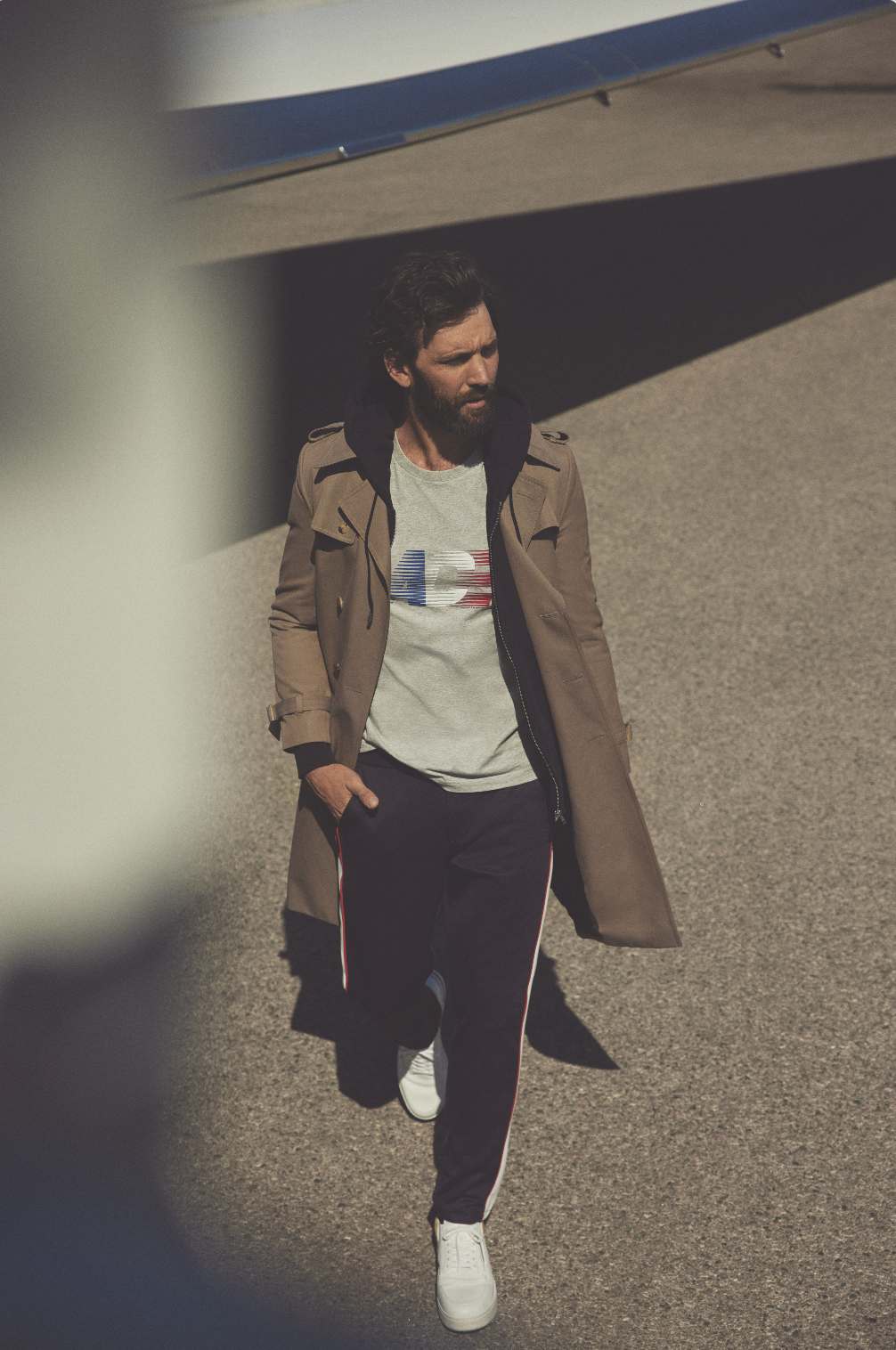 Best Sportswear
Ron Dorff
Despite the omnipresence of athletic attire in fashion, finding good-looking performance gear is still surprisingly challenging. Or it was until Ron Dorff. Discerning Europeans have been shopping at the Swedish-French brand for a decade. Combining functionality with minimalist chic, the collection takes its cues from stylish sportsmen of the past—re-creating, say, Björn Borg's tennis shorts or Steve McQueen's jogging trousers. Fabrics, from cotton pique to recycled polyester, are chosen as much for their hand feel as for their competitive edge, and the flattering designs are rendered without any of the garish colours or overt branding that plagues most athletic apparel. Whether you're hitting the gym or Sunday brunch, Ron Dorff ensures you'll bring your style A game.