In this year's Best of the Best, we honour the brands and people behind the most covetable products. Here, we honour the best five getaways one can get on board with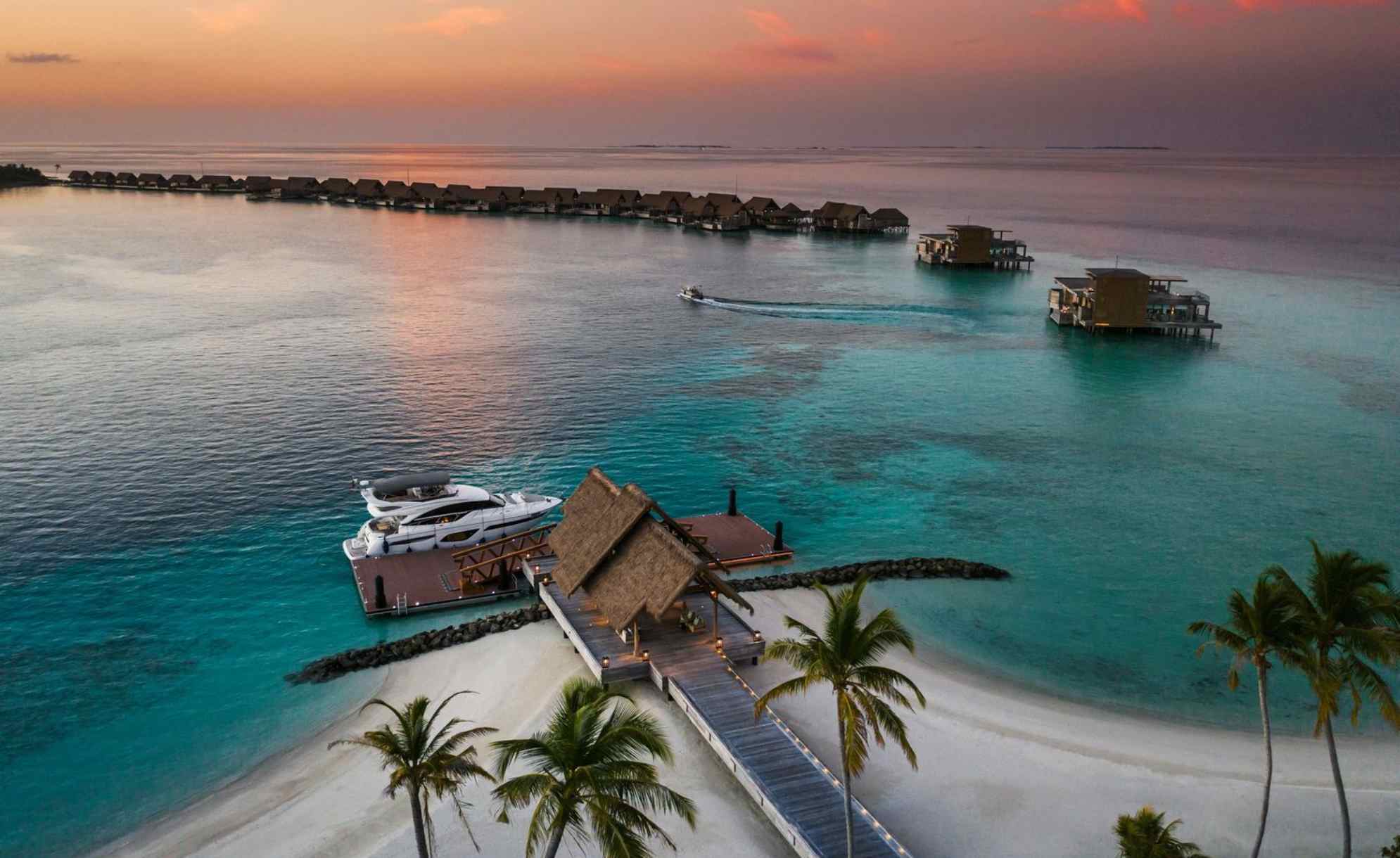 Best Island Resort
Waldorf Astoria Maldives Ithaafushi
Upon arrival in one of the resort's seven Princess yachts, it'll quickly become apparent why Ithaafushi – The Private Island occupies a separate category of its own. The largest island of its kind in the Maldives, it's the pinnacle of utmost exclusivity and intimacy. Bragging rights are surely in order for the 24 guests who can call the island their own. Take your pick from a two-bedroom overwater villa, three-bedroom beach villa or a magnificent four-bedroom residence (from US$85,000)—all replete with private jacuzzis and swimming pools, in case you ever tire of the surrounding azure waters. After being slathered in 24-carat gold dust at the overwater spa, take a speedboat to the main Waldorf Astoria Maldives Ithaafushi resort to experience the new Zuma outpost or the acclaimed Terra that's perched in the treetops. Even better, have your personal concierge secure a private sandbank in the middle of the Indian Ocean, for a princely dinner amid a spectacular sunset.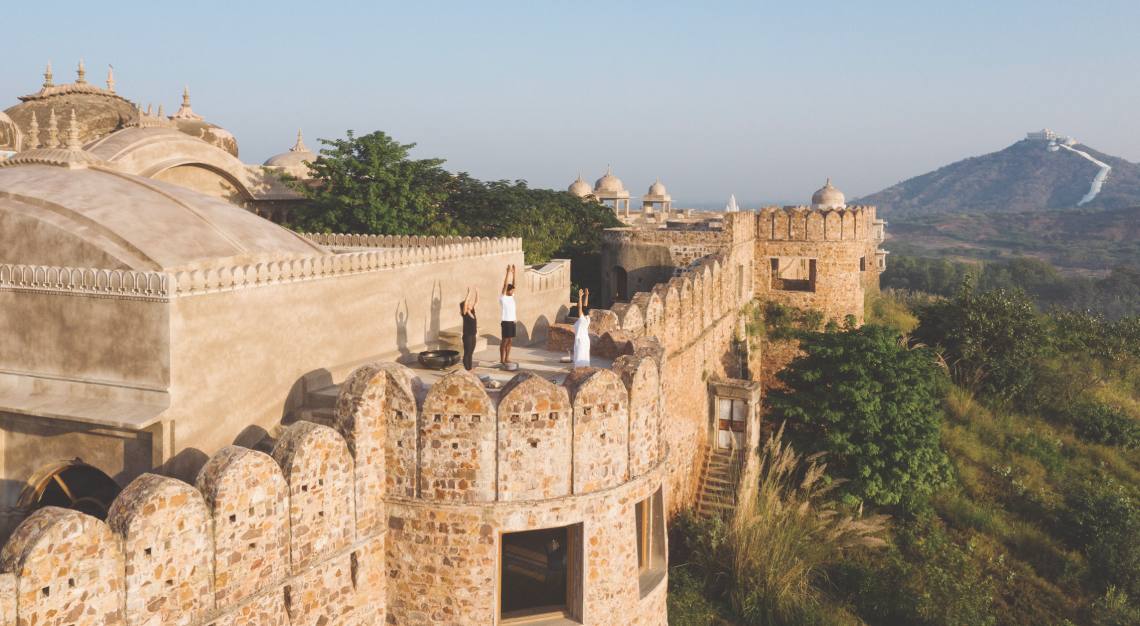 Best Landmark Conversion
Six Senses Fort Barwara
Rajasthan is replete with royal residences turned ravishing resorts, but the latest luxurious lair here is the most over-the-top yet. On a remote hilltop between pink-hued Jaipur and tiger-filled Ranthambore National Park, wellness specialist Six Senses has opened a 48-suite retreat (from US$920) in a sprawling 700-year-old walled fortress, which features not one but two palaces, plus a pair of temples and even its own stepwell. 
Thanks to an impeccable, decade-long restoration, the high-ceilinged halls of one palace have become the lobby, while a soaring lookout tower now holds private dining areas for one of the three restaurants, all of which rely on locally sourced ingredients. Six Senses combined the temples and the second palace to create a 2,787sqm spa and fitness zone, offering modalities from Ayurveda and meditation to Western traditions (CrossFit included). Tear yourself away from the spa to savour the palm-planted courtyard gardens and the 25m pool, which is lined with handcrafted mosaic tiles.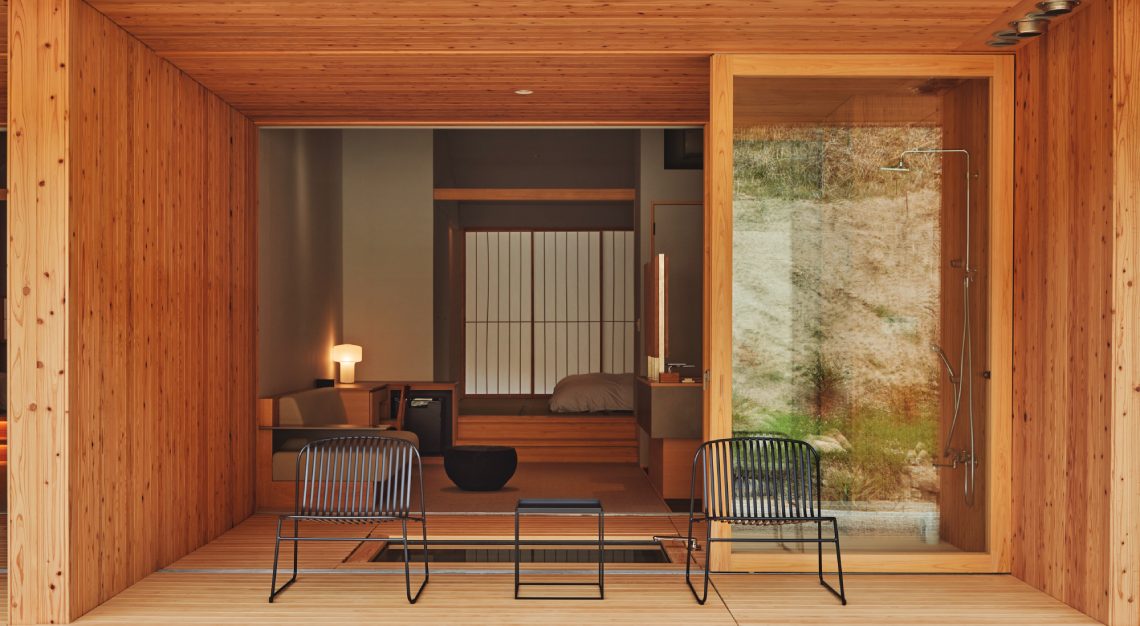 Best Art Hotel
Naoshima Ryokan Roka
It was a complaint from a local carpenter on Japan's art-powered island Naoshima that gave ryokan operator Shintaro Sasaki the idea. Ever since collector Soichiro Fukutake installed his haul of high-grade art in the Chichu Art Museum there in 2004, visitors had flocked to see it; the only luxury overnight perch, though, was the billionaire's hotel, the sleekly modern Benesse House. That woodworker carped that no establishment offered foreigners the chance to immerse themselves in traditional Japanese hospitality, known as wa.
Sasaki determined to remedy that—and the result is his just-opened 11-room luxury ryokan (from US$340). Guest quarters have tatami mats and open-air soaking baths, while the entire property nods to its Naoshima location with an assortment of contemporary art arranged throughout. Though the works at Benesse are merely on exhibit, some pieces here will be offered for sale, with an emphasis on local, lesser-known Japanese artists whom Sasaki is keen to showcase to a broader audience.
The full-board rates include kaiseki-style suppers, mostly relying on fish from the nearby Seto Inland Sea, and Sasaki hopes that guests will gather at the outdoor hearth after the evening meal to share stories.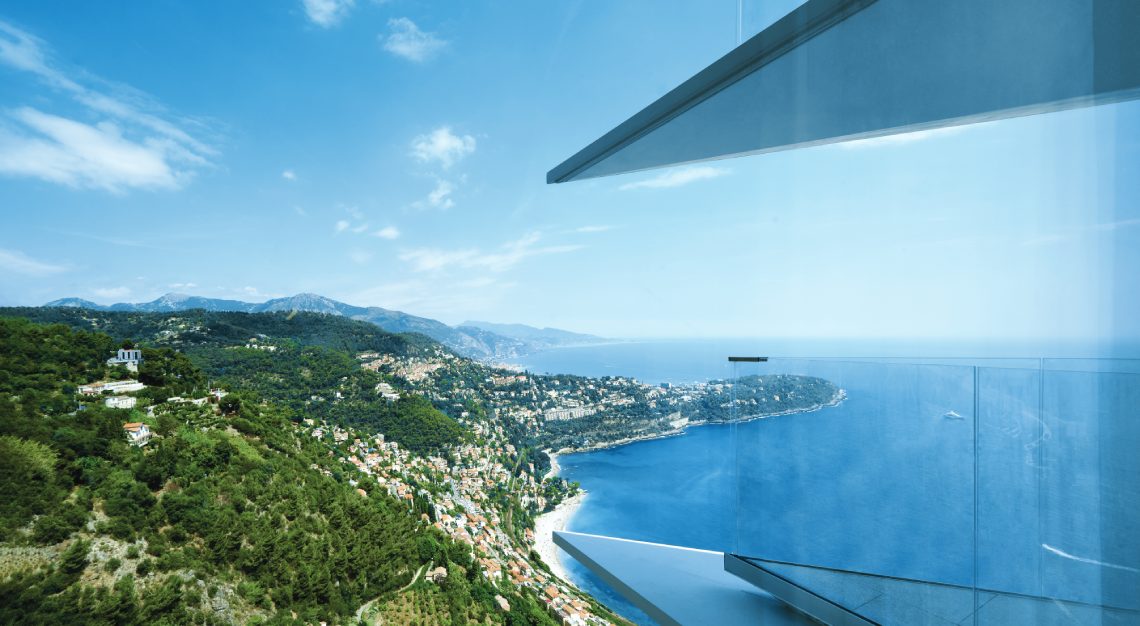 Best European Resort
The Maybourne Riviera
The owner of London's beloved Claridge's and Connaught hotels, among others, has brought its inimitable brand of oh-so-British personalised luxurious hospitality (not to mention one of its top managers, Boris Messmer) to the limestone cliffs of the Côte d'Azur. 
An international coterie of aesthetic arbiters came together to design the 69 rooms and suites (from US$1,030), light and bright and each with a terrace overlooking the Mediterranean; that superstar team included Hong Kong's André Fu, Irishman Bryan O'Sullivan and Paris-based Pierre Yovanovitch. 
Indeed, this property is a refreshingly contemporary retreat on a quiet stretch of coast not far from Italy and Monaco, known for its heritage hotels. The town, once frequented by Coco Chanel and Eileen Gray, is still as fashionable as ever, so pack for a day at the private waterfront club, which is just a short ride down the cliffs in a bespoke beach buggy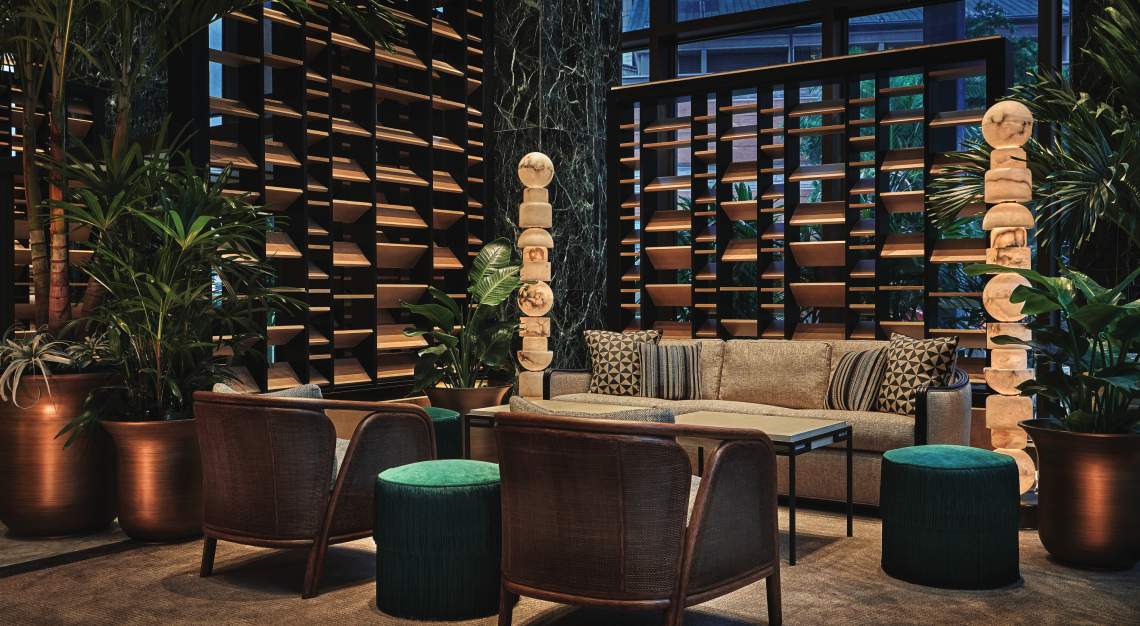 Best US City Hotel
Four Seasons New Orleans
This 341-room property (from US$395) has brought a new level of luxury to a city whose reputation for hospitality strangely wasn't synonymous with five-star service. It cost over US$500 million to renovate the 1967 World Trade Center building, and there was a deliberate attempt to make sure this renewal project benefited—and connected with—the surrounding community. 
Locally made and sourced art abounds; one of the treatments in the spa was inspired by the New Orleans-born Sazerac cocktail; and the hotel pool—the largest in town—is shaped like a crescent to mirror the Mississippi River, which you can spot from its deck. The in-house restaurants are helmed by two celebrated New Orleans chefs: Donald Link, leaning into the Gulf Coast state's seafood bounty, and Alon Shaya, offering regional classics. 
When you want to explore, the hotel can arrange elevated experiences, such as private streetcar rides and jazz concerts. Or just stroll the surrounding riverside neighbourhood, which has been rebounding from a shabbier era thanks in part to the city's efforts and to the hotel's splashy arrival last August.