The full-scale demonstrator craft is expected to hit the skies in the late 2020s
It's one small step for NASA, one giant leap for commercial aviation.
The space agency announced Wednesday that it's partnering with Boeing to create a new airliner to further advance sustainability within the industry. The duo will build a full-scale demonstrator aircraft aimed at lowering emissions and increasing fuel efficiency. It is expected to hit the skies in the late 2020s.
The Transonic Truss-Braced Wing concept will be fitted with long, thin wings that will be stabilised by diagonal struts. This sleek silhouette is made to create less drag; thus the airliner will burn less fuel than those currently in the skies. In addition, the craft will feature the most advanced propulsion systems and materials. NASA claims the new green technologies could lower the vessel's fuel consumption and emission output by up to 30 per cent compared to today's most efficient single-aisle aircraft.
The hope is that this one demonstrator jet will inspire a new generation of environmentally friendly commercial planes. The existing airliners, such as the Boeing 737 or the Airbus A320, collectively account for nearly half of worldwide aviation emissions. In short, creating greener commercial fleets will result in cleaner skies. It will also help the US to achieve net-zero carbon emissions from aviation by 2050, one of the environmental goals outlined in the White House's US Aviation Climate Action Plan.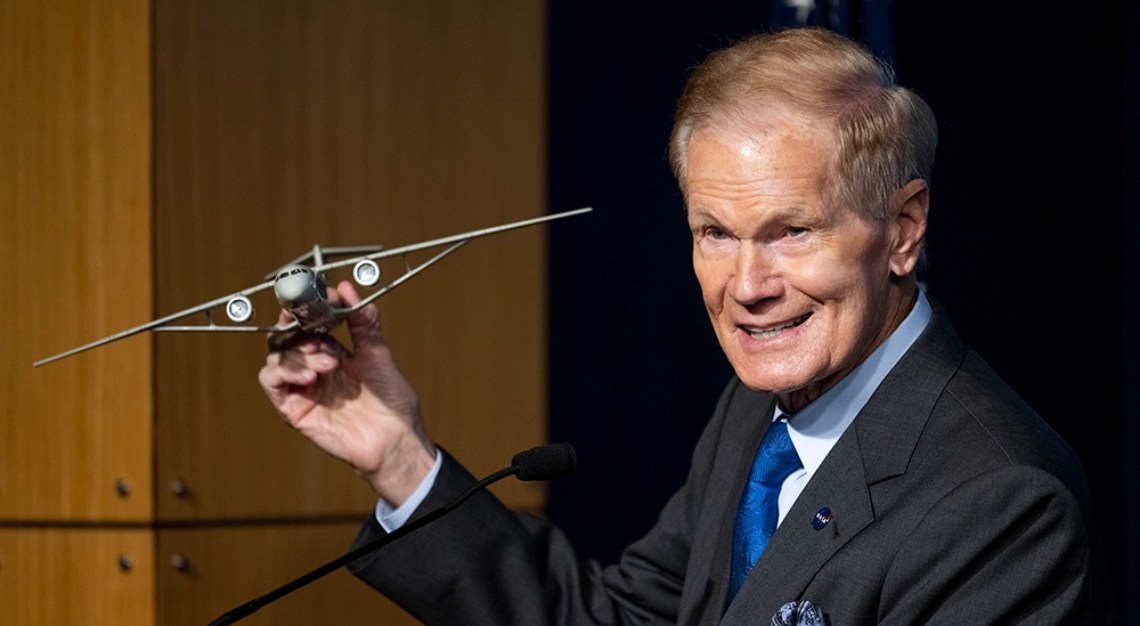 Over seven years, NASA will invest US$425 million in the project. Boeing and other industry partners will cover the rest of the funding (approximately US$725 million). NASA will also provide access to its aeronautics facilities.
"It's our goal that NASA's partnership with Boeing to produce and test a full-scale demonstrator will help lead to future commercial airliners that are more fuel efficient, with benefits to the environment, the commercial aviation industry and to passengers worldwide," NASA administrator Bill Nelson said in a statement. "If we are successful, we may see these technologies in planes that the public takes to the skies in the 2030s."
Giant leap, indeed.
This article was first published on Robb Report USA