Leaving F1 in the dirt, Nico Rosberg has his eyes set on a new path
Nico Rosberg was on top of the world when he stepped away from the world of Formula 1 racing. His retirement came just days after clinching his first world championship title in a move that shocked the racing world. Six years later, he embarked on a new journey, in hopes of leaving a footprint on this world that involves as little carbon emissions as possible.
Enter the Greentech Festival, the brainchild of Rosberg and engineers and entrepreneurs, Marco Voigt and Sven Krüger. Founded in 2019, it aims to build a global community of innovators and changemakers, and foster innovative green technologies for a sustainable future. The festival recently took place in Singapore for the first time this year at Gardens by the Bay and featured acclaimed speakers from governments and businesses. It also showcased an array of cutting-edge developments in areas from energy and mobility to food, lifestyle and finance. We find out more over a quick chat with Rosberg over green goals, climate change and of course, cars.
Editor's note: More Mind Your Business stories here.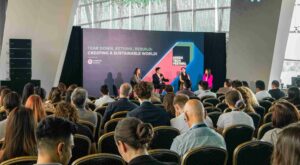 Describe yourself in three words?
Respectful, ambitious, familial.
The Greentech Festival was previously launched in Berlin, New York and London. Why was Singapore chosen as the next destination for expansion?
Because Southeast Asia is such an important region to support this transformation in sustainability. In Singapore, you're at the forefront; you're the most advanced, and you have the biggest power over the rest of the region. So it just makes so much sense to come here. This is the place to be. And we can also see the way that we have been received—from the government to the people here, it has been amazing.
What do you think is the main threat of climate change?
Meat consumption, so of course, livestock farming. Then there is the whole transport industry, petrol burning emissions. The whole property sector—it's huge. There's also the industrial space. I mean, even just like steel production, everything is a disaster. So it's all these different, different areas.
But me coming from motor sports, the one thing that I've been focusing on is to try and decarbonise that. Which is why I'm a shareholder of Formula E—I want to champion electric cars.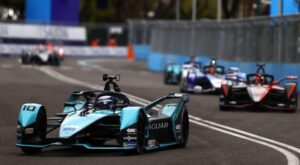 Being an early investor in Formula E, are there any upcoming projects that you're excited about?
Projects? No, but I'm receiving the Rimac Nevera in two days. I'm very excited to drive it around and maybe, break some records. It can do zero to 100km/hr in 1.9 seconds.
It's been over six years since you stepped away from F1 racing, and we have to ask, would you rather drive or be driven around?
I quite like to be driven around. Just relax in the back. But it depends, if you give me a quick Rimac Nevera for a quick tour, then, of course, I'd prefer to drive myself. But in general, I like being driven.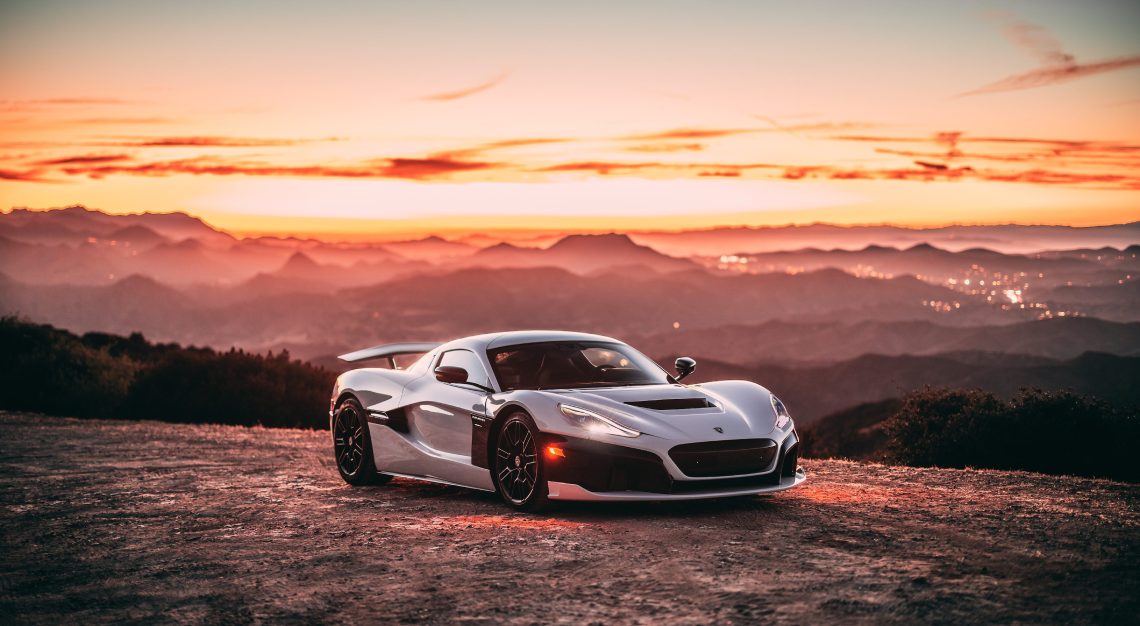 How do you think the topic of sustainability has shaped you as a person?
I really like this journey of exploring how I can contribute more and more. It's a really nice journey, and this is the path that I'm on at the moment. It's not easy to find the directions and where the passions are, but it's a cool exploration, it's very fulfilling. So I feel more fulfilled, maybe.
What's something you would invent if you could?
To replicate what the sun does in terms of nuclear power on Earth on a small scale, so that we can have many small reactors in many different places. We're probably still 50 to 70 years away, but we are starting to see some private investments now in that space. That said, I believe in a philanthropic approach, because it's very difficult to see a profit there at the moment. But if it works out, it is the ultimate solution. Because it has so much energy and hardly any waste, it would make us sustainable forever.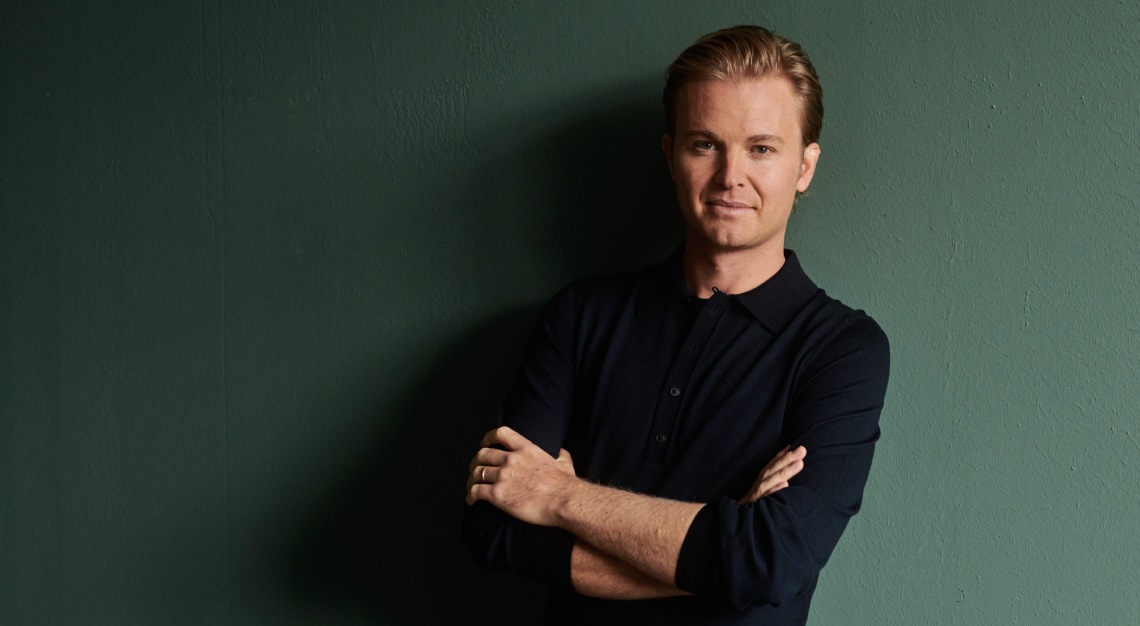 You've been interviewed countless times—what's the one question you wished someone would have asked you, but never did?
"Where do you see yourself in 30 years?" I see myself with hopefully loads of grandchildren and some impactful projects for charity that we'd do as a family. That's probably the two main goals.
The best advice your parents have ever given you?
That you always meet people twice in life. So when you do part ways, do your best to part on good terms.
Photo of Nico Rosberg by Tom Ziora