unplug and unwind
In Russia, there is the tradition of a dacha. Referring to a seasonal second home kept by many Russians to escape the hustle and bustle of a city, it was this tradition that inspired Singapore-based Russian businesswoman Natalya Pavchinskaya to build The Sanchaya in Bintan. Discovering a beachfront plot of land in the Indonesian island's Lagoi Bay overlooking placid aquamarine waters planted a seed that eventually sprouted into a lavish, palatial resort that harkens back to the mansions of 19th century colonial Asia. We speak with Pavchinskaya about the start, creation and culmination of her passion project.
My personal art collection is dotted throughout The Sanchaya – the word means collection in Sanskrit. It's very thematic yet very personal. For more than three years we worked with art suppliers from Thailand who curated the collection. Rare pieces of art, artefacts and other furnishings have been handpicked to give insights into the histories and cultures of Southeast Asia's countries. Every piece is special and relevant to the property. I have an eclectic taste in art, and the collection at The Sanchaya certainly reflects this.
The highest level of luxury is about the smallest details, but those are the ones that people will pay attention to the most.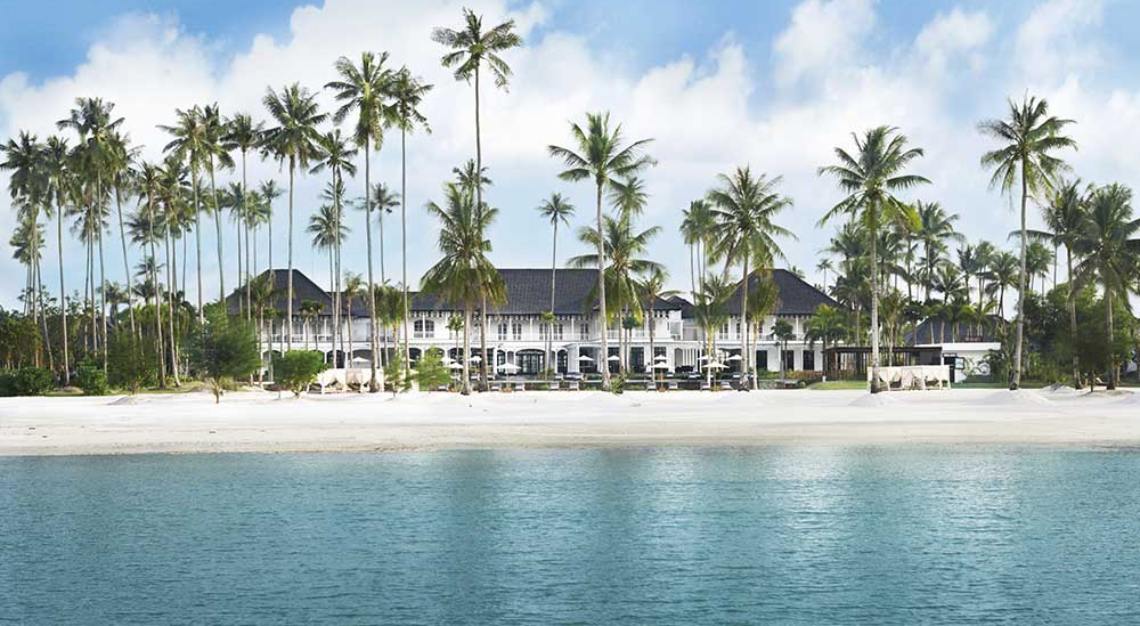 I choose hotels due to their location and individual touches, and the creative ideas behind them. Personalised service and reviews are also important. I eagerly try out new properties as well as return to stay at some of my favourite ones around the world. I would say Four Seasons properties are among my preferred choices.
I have recently designed my debut clothing line that marks a contemporary yet classic take on smart casual and sporty wear. The apparel is designed for true travellers at heart. I am passionate about my work, and every element of a different project gives me the motivation to stay focused.
At times, a simple pyjama party just for myself is the best way to relax. Other times, a fun outing with my friends is the answer.