Skip the road trip: The skies the limit when it comes to these hotel and private-jet partnerships
When a Swiss American immigrant named Felix Mattei opened Mattei's Central Hotel in Los Olivos, California in 1886, he knew this was a new frontier just bursting with potential.
A stagecoach stop for weary travellers en route to the coast, this dusty town on what soon become California's Pacific Coast Railroad Line emerged as the place to come and enjoy hearty food and drinks. Mattei's Tavern has been a Santa Ynez Valley institution ever since.
The hotel has gone through many iterations and owners over its 137-year lifespan, but its latest iteration was just unveiled in February. The hotel, dubbed Inn at Mattei's Tavern, is now part of the Auberge Resorts Collection, and while the days of stagecoach travel are long gone, this property at the heart of pastoral Los Olivos is once again reinventing the way people connect good food and great drinks.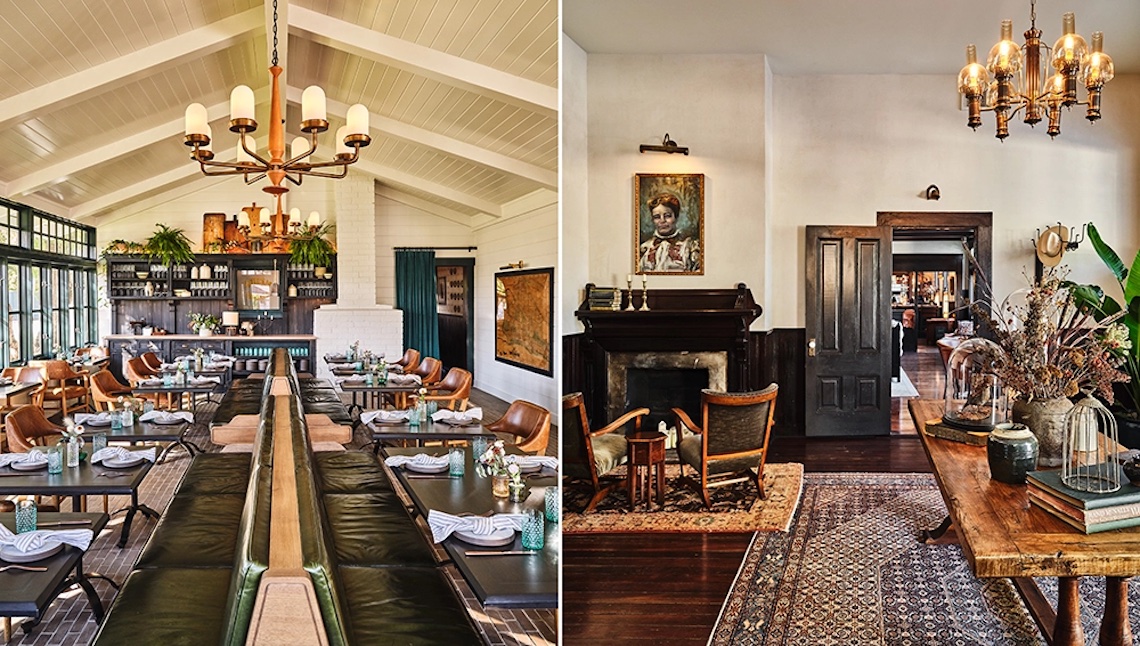 Mattei's Tavern and its sister property Stanly Ranch in Napa have launched a new partnership with a private just company that will whisk guests to and from vineyards in style. 
Robb Report was offered an exclusive first look the new Surf Air x The Inn at Mattei's Tavern private-jet package that includes private wine tasting experiences and behind the scenes access to some of California's most prestigious wineries and estates.
"We wanted to create a partnership that showcased and connected two of Auberge's newest and most admired properties through California's iconic wine country—blending the budding Central Coast region with the established icons of Napa Valley," Dave Elcon, the inn's general manager, says.
Starting at USD25,000 for two guests, the experience starts with a two-night stay at Mattei's Tavern along with chef-driven dining experiences from uni tasting and paella making to private tours and tastings. From Mattei's, you are then invited to hop on a private Surf Air flight from an airfield in Santa Ynez to Napa's Stanly Ranch, where you'll spend the next two days and two nights in luxury; spa treatments at Halehouse, botanical cocktail classes in the on-site garden, and dinner at seasonally-inspired restaurant, Bear will be waiting for you there.
"What I think people will love most about it is the customisable nature," says Stanly Ranch GM Ed Gannon. "You don't have to be a wine lover . . . to explore the thriving culinary regions of Santa Ynez and Napa with Michelin-star dining and private farm experiences, rugged adventures like fishing or knife making, or world-class wellness workshops."
A couple hundred miles south of Mattei's Tavern in Oceanside, California, Mission Pacific Hotel launched the Ultimate Valle Experience this past February. Starting at US$50,000 for two guests, the trip includes a private jet between the hotel and Valle de Guadalupe, Mexico, which is home to the some of the country's most exciting restaurants, hotels, and wineries right now.
"My hope has always been to bring a taste of the Valle de Guadalupe region to Oceanside, and now with this exclusive experience, I can't wait for my guests to get an authentic trip, tour and tasting in the place that inspired it all—my homeland, Baja," chef Roberto Alcocer tells us.
In addition to roundtrip airfare to and from Mexico, the two-night experience includes a stay in Mission Pacific's two-bedroom Ethereal Suite, as well as daily breakfast, spa treatments at Sunny's Spa, and dinner at Alcocer's Michelin rated restaurant, Valle.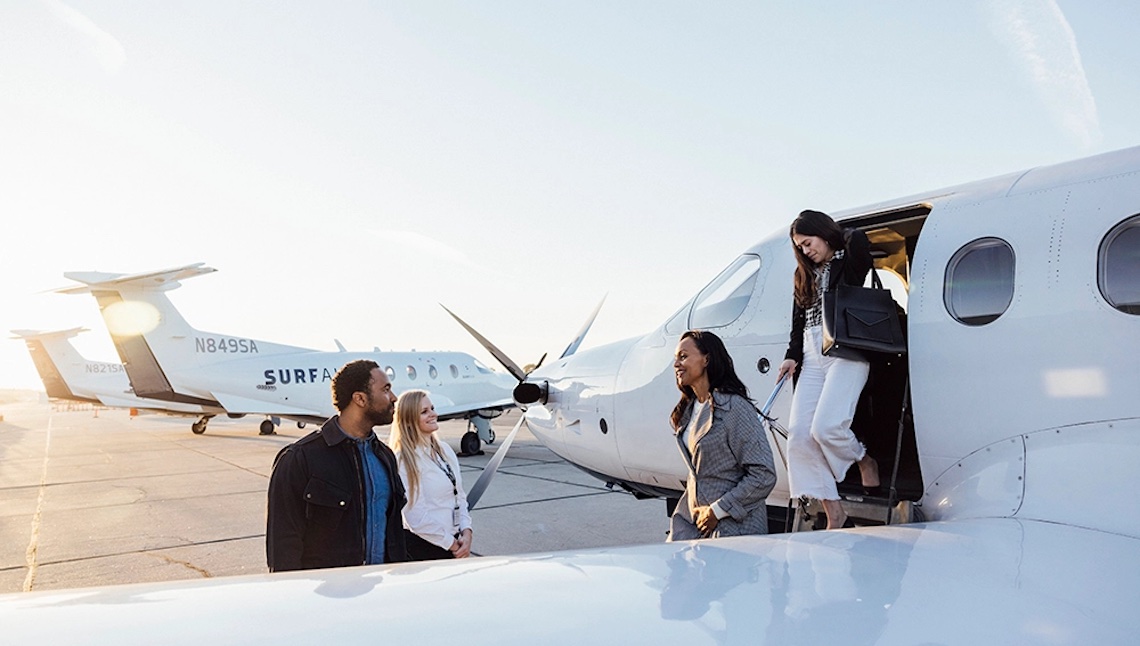 Of course, you don't necessarily need to have a destination in order to sit and enjoy some fine wine. In that very vein, VistaJet's Wine in the Sky enlists the service of a dedicated wine concierge who not only customises bespoke tours to vineyards in California and around the world but also coordinates in-flight vino tasting experiences as well.
"Taste and smell are affected by the atmosphere in a pressurised cabin, so the tasting experience on the ground and in the sky is different," says Diego Sabino, vice president of private dining at VistaJet.
When it comes to taste, don't be surprised if the fruit flavours are slightly diminished, while bitterness and spiciness are largely unaffected, the VP explains.
"Noise also has an impact on our smell and taste reception, but on a VistaJet aircraft, the effects are minimised as the cabin is inspired by the home environment with cabin noise 35 decibels less than a commercial jet," Sabino added.
Recently, VistaJet announced they'd found a landing spot at Four Seasons Resort Hualālai in Hawaii and in a partnership with Napa-based Harlan Estate Wines will be hosting a 2023 Winemaker in Residence series this Memorial Day Weekend.
"Four Seasons Resort Hualalai has long been recognised for its bespoke programming that not only celebrates the local culture but brings in innovative partners," Charlie Parker, general manager of the hotel, says. "The introduction of this collaboration showcases the resort's dedication to creating an exceptional end-to-end experience for its guests."
The Weekend In Residence program, which can be booked a la carte or for the total starting rate of USD154,000, includes a weekend of oceanfront wine tasting classes, dinners, and a guided Omakase experience as well as a Champagne and caviar brunch.
Farewell, wine-country road trips: The new frontier of private-jet wine trips is upon us.
This story was first published on Robb Report USA