Gen Z consumers are now purchasing values, not just products, from luxury brands
Editor's note: See more Mind Your Business stories here.
Sustainability is the next frontier for luxury brands, capturing the attention of today's consumers who are eager to invest in sustainable and ethical products—even if they have to pay a premium. Among these conscientious shoppers, however, none are more enthusiastic than Gen Z. In this second instalment of the issue on Gen Z driving luxury watch consumption (read the first part here), one brand that's known to string an environmentally sound value chain comes to mind. 
NORQAIN is an independent, family-owned Swiss marque with a sustainable long-term vision. Inspired by outdoor exploration, NORQAIN's collections embody—and are named after—qualities of the mountaineering spirit: Independence, Adventure and Freedom. The natural environment exerts influence over myriad aspects of NORQAIN's watch creations, from their designs and materials, to collaborations that the brand chooses to partner with. 
Since its founding in 2018, NORQAIN has made a conscious decision to steer clear of crocodile leather straps. Instead, they've opted for vegan rubber straps that have a crocodile leather-like texture. In fact, it is now phasing out leather straps, committing to eschew leather straps completely. NORQAIN's latest move to safeguard the environment tops it off by earning themselves a CO2-neutral certification from Swiss Climate. This certification is granted when a clear policy is in place to achieve CO2 reduction goals, and any unavoidable emissions will be offset through investments in climate projects. NORQAIN's commitment extends to its CSR initiative. Ten per cent of the sales from their Neverest collection will go towards the Butterfly Help Project, supporting the families of Sherpas who have died in the Himalayas and providing their children education.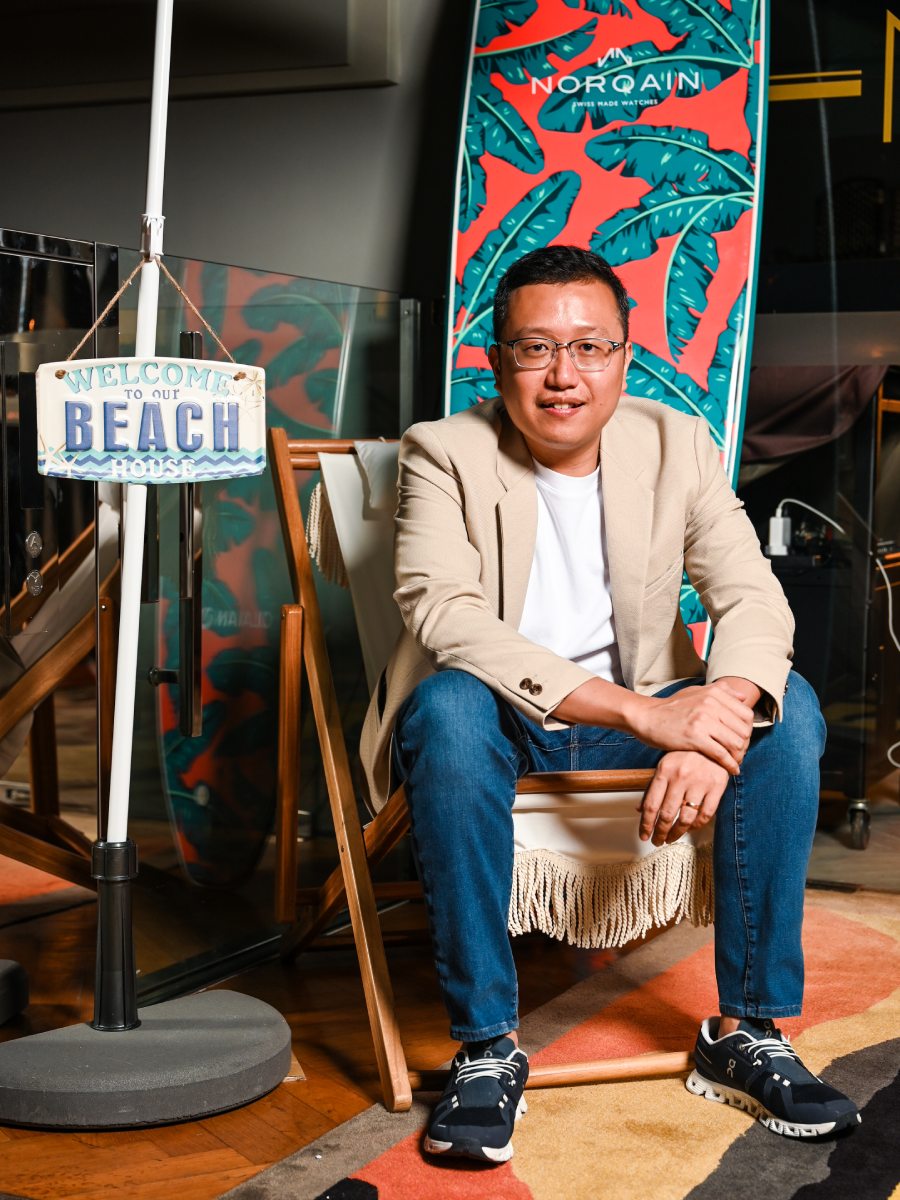 NORQAIN's brand values appear to align with this value-seeking generation. A huge motivator are the people behind the brand. Its CEO, CEO Ben Küffer, is 35. It also happens to be the average age of his team, which appear perfectly poised to connect with the next generation of watch consumers. Here we speak with Eugene Lau, general manager of NORQAIN Asia, to get his perspective on how Gen Z shapes the landscape of luxury watch retail. 
How would you describe Gen Z consumers as a market segment for your brand?
Gen Z consumers are highly connected through social media and online platforms. They value authenticity, transparency, and social responsibility, and are known for being socially and environmentally conscious. At NORQAIN, we strive to align our brand values with them, and offer products and services that resonate with their ethical and sustainable values.
What percentage does the Gen Z market contribute to your brand's overall revenue currently? How do you think this will change in the coming years?
We do not have the exact data of Gen Z's market contribution, but we do foresee an increasing percentage of consumers being Gen Z over the short-term. This is largely due to NORQAIN's brand values being generally aligned to characteristics that Gen Z customers value in a brand, how we market the brand through content and the kind of marketing channels we adopt. 
What do you think Gen Zs want out of their luxury retail experience?
It's likely that Gen Zs want brands to offer a personalised and engaging retail experience, both online and offline. They also care for transparency in the supply chain and for brands to be socially responsible.
To build loyalty with this demographic, we prioritise convenience, speed, and seamless shopping experiences across all channels and touch points. We also value their feedback and input and use it to continually improve our products and services.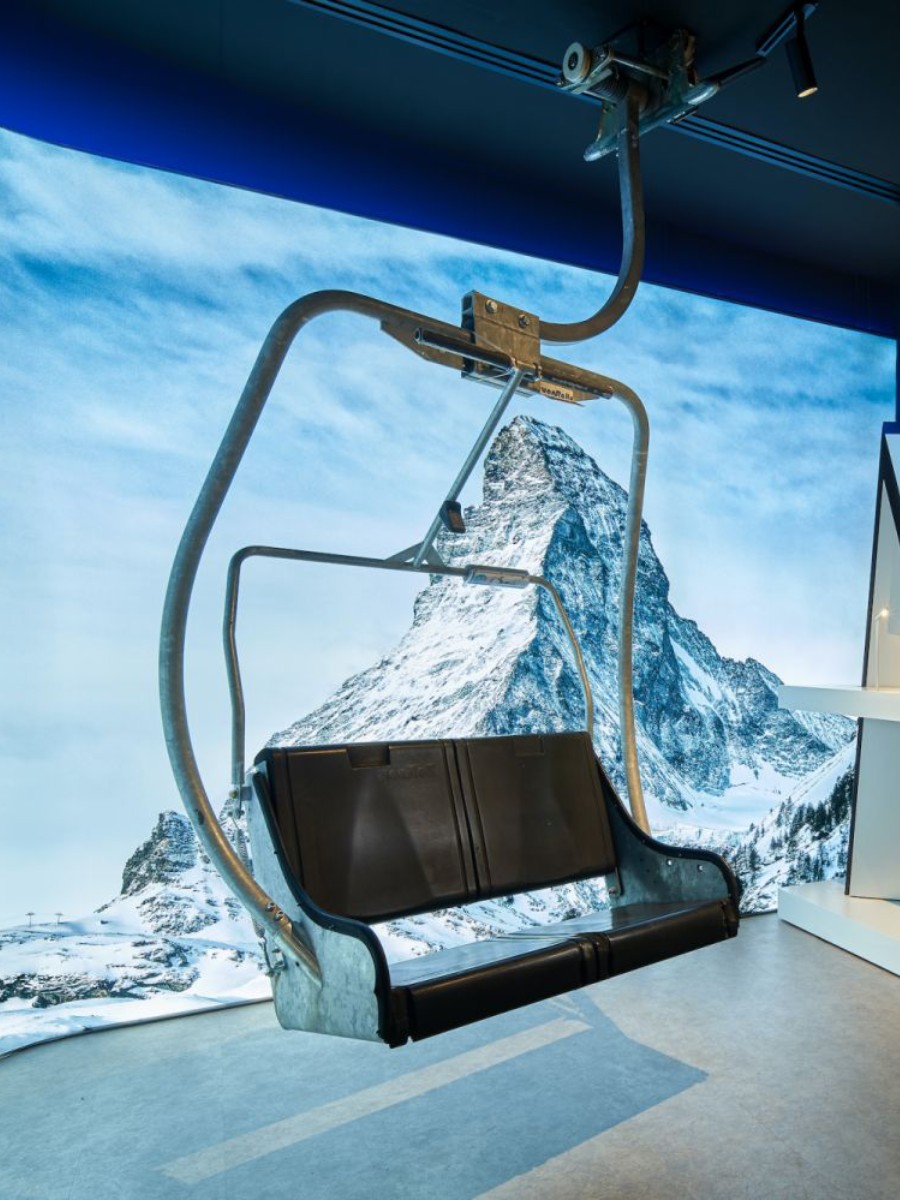 Which marketing approaches have you implemented that have proven to be successful in attracting Gen Z consumers to your brand?
First is a boutique experience. We decided to set up a flagship boutique at Wisma Atria, before establishing distribution through the typical retailer network. Customers at the boutique can learn about our brand in its entirety, feel the vibes of the brand and most importantly, have access to the entire collection.
Our watches are not encased in glass showcase and customers can freely experience them without judgement. We also have 3D watch displays, recycled materials for watch cushions and none of our boutique features are made of animal leather.
There is a 'selfie spot' with an an original ski chairlift that we imported from Switzerland, as well as a fully stocked bar. Our take is that the younger consumers want a more engaging and less 'old-fashioned' shopping experience. 
How is
NORQAIN

 building its digital presence?

NORQAIN adopts a digital-first approach. We have a website and our own e-commerce store to ensure customers have the freedom to purchase offline, online or online-to-offline via store pickup. We are also present on social channels like Instagram, Facebook, LinkedIn, Twitter, YouTube and TikTok. TikTok is one of the channels we added most recently and curating exclusive content tailored to the platform has been very well received. We have seen particularly good engagement rates for exclusive as behind-the-scenes content on TikTok. People also seem to be interested in this section called 'Learn About Watches', where our product director, Cedric, educates the followers on FAQs about luxury watches. We always make sure we post high-quality video content to ascertain a level of credibility.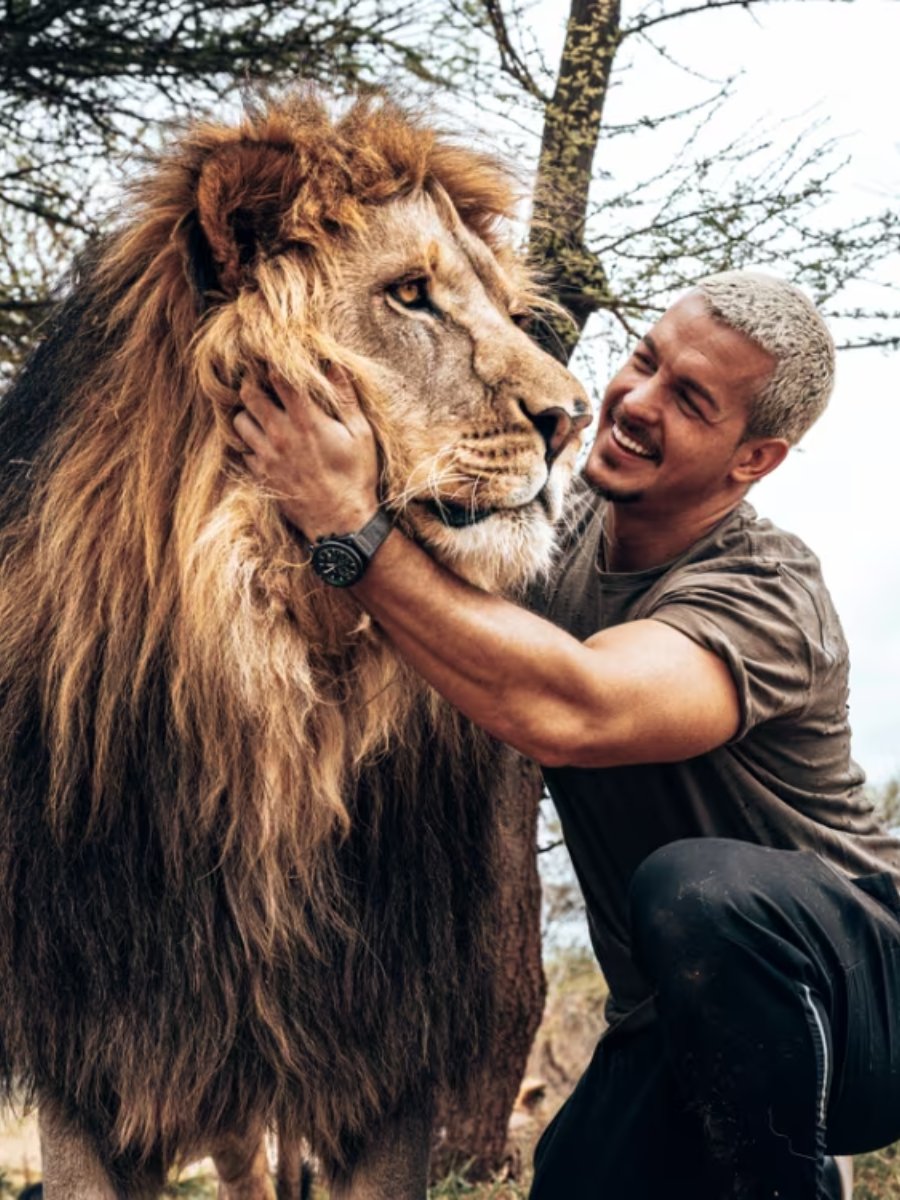 Are there any approaches that might set
NORQAIN

 apart from other watch brands?

Our brand ambassadors are part of the strategic approach to appeal to Gen Z consumers. Our global ambassador, Dean Schneider, is very popular with the Gen Zs and millennials. The younger generation can take to his approach to life, where he gave up all his "commercial success" as a banker, moved to South Africa and dedicated his life to the rescue and rehabilitation of animals.

Closer to home, we have Maximilian Maeder, Singapore's rising kite foiling star. He is our youngest global ambassador and he joined us when he was 16 years old. We believe that communication with the younger generation requires the involvement of individuals from their own age group who they can relate with.
What are
NORQAIN

's

brand values and are there any commitments toward them?

Firstly, our brand motto, 'my life, my way', is likely to resonate strongly with Gen Zs, who have a desire to express their individuality, steering wider away from societal norms and expectations.

With Gen Zs being very environmentally conscious, NORQAIN, as a brand, has been very aligned with this right from the get-go. Since day one, NORQAIN has committed to being animal cruelty-free and has never used crocodile or exotic animal leather straps. Our proprietary NORTEQ material developed with BIWI SA in Switzerland used in our Wild ONE collection contains 60 per cent bio-sourced materials. The leftover material from production is 100 per cent recycled and upcycled.⁠

We also teamed up with Tide Ocean SA, a Basel-based company, to create 2nd life material watch straps made up of 100 per cent ocean-bound plastics. We are CO2 Neutral Certified by Swiss Climate and supports climate projects in Switzerland and Zimbabwe.
What more do you think needs to be done or explored for luxury brands to connect with Gen Z consumers?
Every brand has its unique approach. Generally speaking, focusing on the digital-first approach will definitely allow for better exposure to the Gen Z consumers. What I feel is crucial is for brands to be simply authentic. That is, for brands to be true to what they stand for and set out to do.