The leading art advisory group is committed to elevating art appreciation and investment with a data-driven approach and blockchain technology
What is the value of art? For so long, artists, theorists, scholars, critics and advocates have litigated the impassioned debate about two closely orbiting questions: what is art worth and how can art be credibly appraised?
Well, the numbers don't lie. The global art market has witnessed a spectacular renaissance over the last few years. In 2022, the art market was valued at over US$67.8 billion. According to recent UBS and Art Basel reports, it is an industry that showcases incredible resilience, growing during the challenges posed by the global pandemic, and outpacing traditional stock markets such as the S&P 500 for decades.
This continued growth, especially during global economic disturbances and periods of high inflation, signifies a broad paradigm shift in the art industry. This is reflected not just in the buoyant sales figures but also in the ways art is bought, sold and appreciated. Traditionally seen as a niche for the ultra-wealthy, the art market is expanding its appeal and attracting new collectors and investors who are bringing diverse tastes as well as a hunger for innovation.
Simultaneously, Southeast Asia's art market, previously eclipsed by Western and Chinese powerhouses, is on the rise, revealing a rich and vibrant art scene of collectors and investors. Singapore, in particular, is emerging as a global art hub with a market worth more than US$1.3 billion. This surge is not only redefining the global art landscape but it is also opening new opportunities for collectors, investors and art businesses throughout the region.
One such innovative enterprise leading the way is Art Works Group, a Singapore-based business with decades of experience in art, finance and technology. The company is seizing opportunities presented by this renaissance, positioning itself as a global leader in art collecting and alternative asset investment, catering to high-net-worth and ultra-high-net-worth individuals. Guided by the visionary leadership of CEO Troy Sadler and COO Chris Hallewell, Art Works is promising a new world of possibilities for art enthusiasts and investors alike.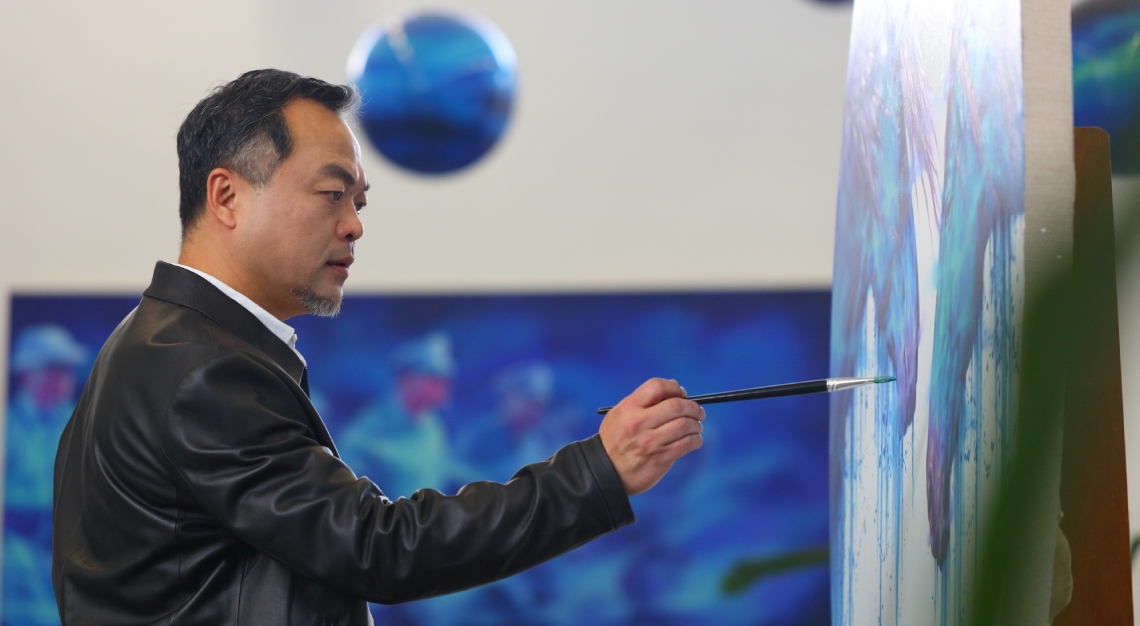 The passion to drive change
Sadler believes that the art market's evolution, coupled with his company's innovative approach, provides an opportunity for exponential growth. "We're leveraging our deep understanding of the art market, a blend of years of experience and a passion for art, to identify culturally significant and commercially attractive blue-chip fine art asset investments," he explains. This ethos is also reflected in the company's overarching philosophy of inclusivity; breaking down the barriers that prevent access to high-value artworks.
Likewise aligned, Hallewell, who has over 20 years of global marketing experience, acknowledges that the surge towards the greater good is propelled by disruption. "As we continue to innovate and push boundaries, we're looking forward to bringing more investors on this exciting journey with us. It's about shaping the future of art investment and we're thrilled to be leading the way," he adds.
A New Trifecta
Art Works Group's expansion stands atop three pillars: Art Works Advisory, Art Works X and Art Works Fund. Though distinct entities, the functions of each complement one another.
As implied by its name, Art Works Advisory serves as a consultative body that assists both blossoming and seasoned collectors on acquiring investment-worthy artwork from artists who have been vetted by stringent selection criteria and whose work bears the potential to appreciate in value. Under its advisory framework, clients are building collections of great art that they can be passionate about, while diversifying their investment portfolios with a high performing alternative asset class.
On the ownership end of the equation, Art Works X, which will launch in the fourth quarter of 2023, is a fractional ownership platform for ultra-valuable masterpieces. This is where investors can expand and grow their portfolios through shared ownership in big-ticket blue-chip art, which is one of the fastest-growing asset classes of all time.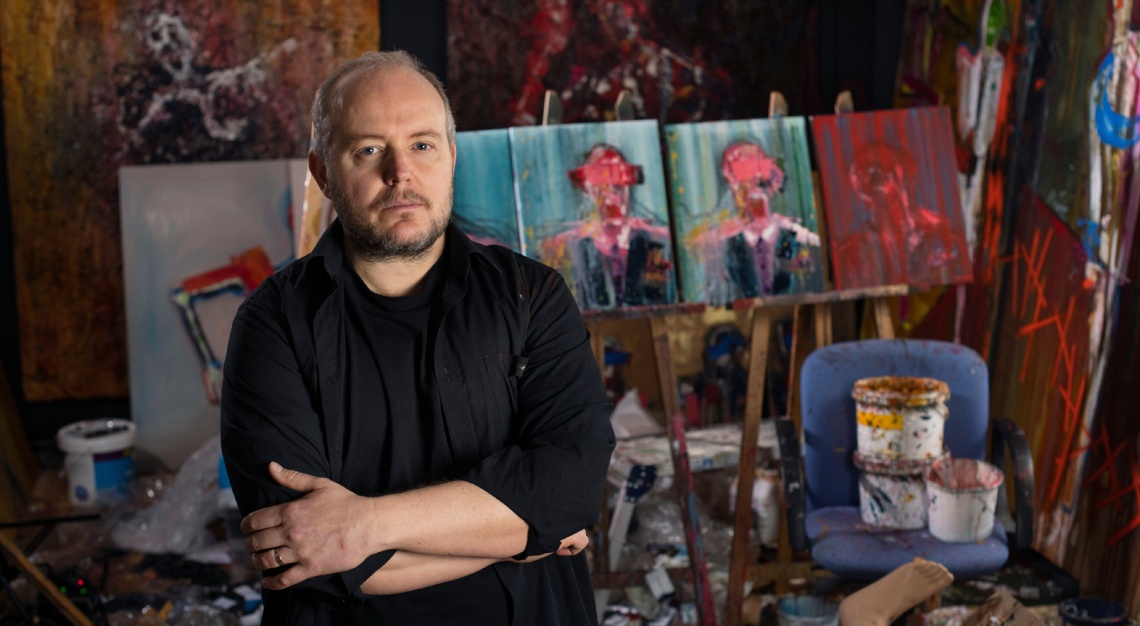 "Tokenisation is a game changer in the art investment world. It allows accredited investors to own a piece of high-value artwork without the need for a large capital outlay. We are making the art market more inclusive by breaking down the financial barriers and opening up the market to a wider range of investors who can participate in the cultural significance and commercial attractiveness of blue-chip art pieces," Hallewell explains.
Built upon blockchain technology, he states that not only will the art market be expanded to include a wider array of investors, but that lapses in transparency and security—two perennial issues associated with traditional art investment—will be rectified definitively.
The global demand for blue-chip art drives the global art market's performance and the Group's third trifecta, Art Works Fund. It presents a regulated, unique opportunity for Asia's ultra-high-net-worth individuals to participate in this lucrative market. Established in collaboration with JCube Capital, it is a US$50 million Monetary Authority of Singapore-regulated blue-chip art fund that is supported by sophisticated data analytics, providing Asia's burgeoning number of ultra-high-net-worth individuals with access to the blue-chip art market.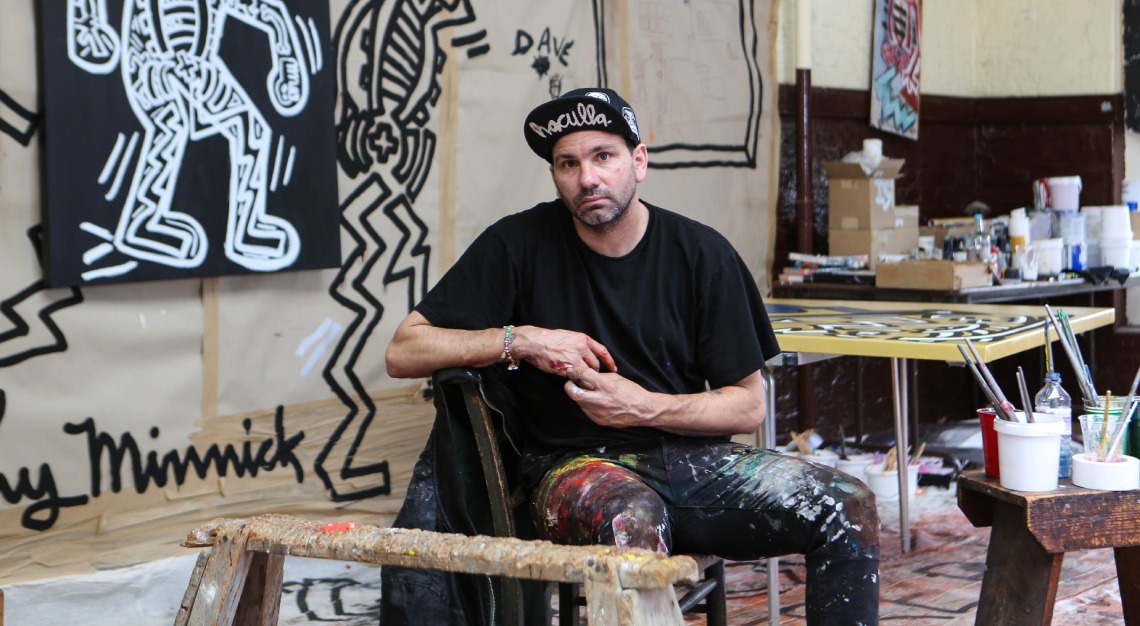 Data is the difference
The profound evolution of the art market is undoubtedly being driven by advancements in technology, and Art Works Group has positioned data analytics at the forefront.
To develop this data-driven approach, the Group has partnered with independent art analytics firm, Overstone Associates, which is regulated by the UK-based Financial Conduct Authority. By surveying advanced analytics of the art market, market trends, private sales as well as artists' growth potential, the Group is primed to be the technology-forward missing link in the art investment paradigm. 
For collectors and investors, this data-driven analysis provides unparalleled value. It transforms the art investing experience, offering insights and transparency that were previously unattainable. Clients can make informed decisions about their investments, understand the value and potential of different art pieces, and gain insight into market trends. It is an empowering experience that brings clarity to the often opaque world
of art investing.
In essence, data is not just a tool for Art Works Group; it is an integral part of its business model and growth strategy. By leveraging advanced data analytics, it is poised to redefine the art market, offering a sophisticated, insightful and reliable platform for art collectors and investors globally.
"By focusing on the long-term capital appreciation of art, we are attracting a new breed of investors. We believe that art is not just an aesthetic pleasure but also a valuable asset," says Sadler. "Our mission is to help investors see the potential of art as a viable and rewarding investment." Art, finance and technology—from the confluence of these three world-moving forces, Art Works Group is ready for flight.