The collection includes a Mercedes-Benz 300S Roadster, an Alfa Romeo 2600 SZ, and other rarities
What has been described as one of the greatest barn finds ever will go under the gavel next month.
The incredible trove, which comprises no less than 230 classic cars, was amassed over a period of 40 years by Dutch collector Ad Palmen. It will be auctioned off by Gallery Aaldering in conjunction with Classic Car Auctions in an online sale starting 19 May.
Palmen worked as a car dealer in the Netherlands in the mid 1960s before eventually starting his own collection with a yellow Lancia B20. He stored his ever-expanding hoard in three separate locations—two warehouses and a church—away from the prying eyes of the curious (and other auto enthusiasts).
"We have been at this location for about 15 years and have regularly asked the owner if we could take a look inside, but it never came to a viewing," a neighbour told the auctioneers.
It was only when Palmen became ill with dementia late last year that his executors came across what is now considered one of the best-kept secret collections in Europe.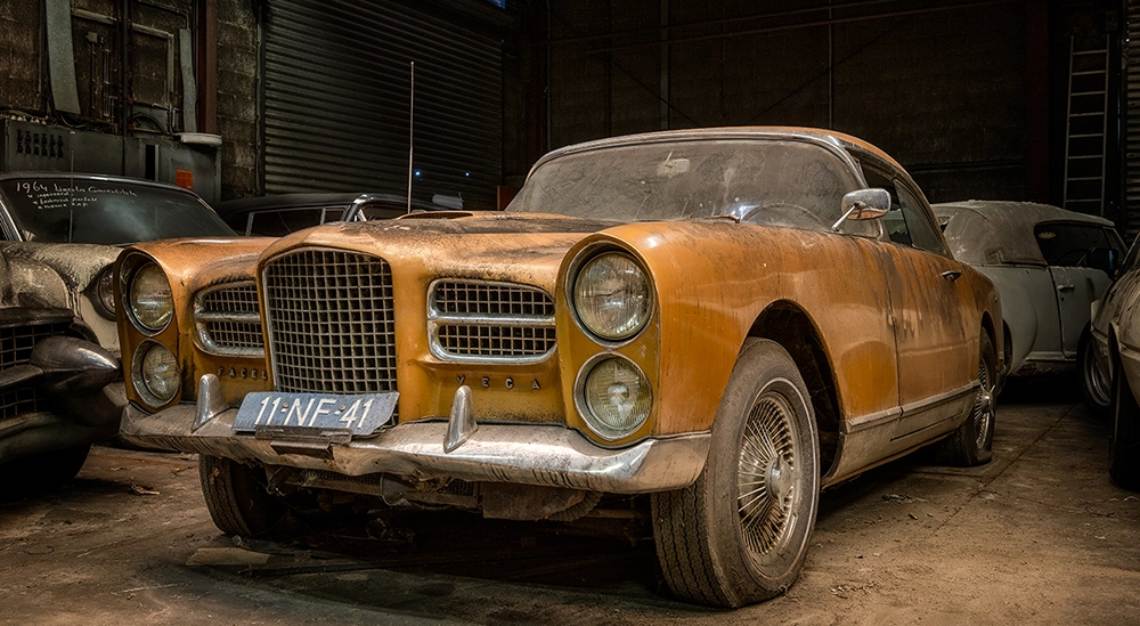 Hailing from marques the world over, the rarities illustrate Palmen's refined taste and discerning eye. The haul includes coved classics from Italy (Alfa Romeo, Lancia, Maserati, and Ferrari), France (Facel Vega), Germany (BMW, Mercedes-Benz, and NSU), the UK (Jaguar, Aston Martin, and Rolls-Royce), and America (Chevrolet, Cadillac, and Ford). There are rides from more obscure nameplates on offer, too, such as Tatra, Monica, Moretti, Matra, Alvis, Imperia, and Villard.
Standouts include a Lancia Aurelia Spider, an Alfa Romeo 2600 SZ, and a Mercedes-Benz 300S Roadster. Although no auction estimate has been given, it's safe to assume the total auction price will be in the millions. To give you an idea, an unrestored Mercedes-Benz 300S Roadster sold for US$472,500 at a Bonhams auction last year. That's just one model in this 230-strong lineup. (The full list can be found here.)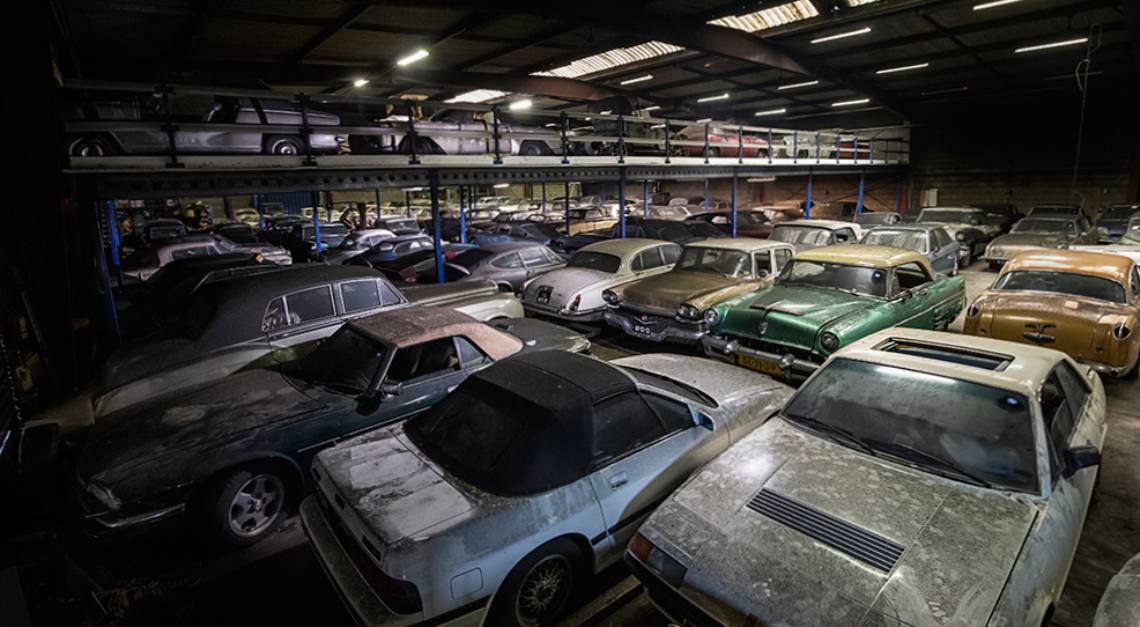 The auction house says the four-wheelers have "stood the test of time very well." Most are presented in unrestored, original condition and Palmen himself started them on a regular basis to keep the engines from being seized.
"It is unlikely that anyone will ever see a collection of this calibre and condition again in their lifetime," Nico and Nick Aaldering of Gallery Aaldering said in a statement.
The cars are now housed in one warehouse in Dordrecht that will be open to the public on three separate viewing days in late May. The online auction will wrap up on 7 June. That gives you plenty of time for bidding, then.
The Palmen Barnfind Collection
This story was first published on Robb Report USA