You'd be the most stylish on the road
If life has taught us anything, it's that many things can be improved by adding a touch of French finery.
Even Land Rover, the icon of luxury British country living and the master of off-roading in style, has conceded this; the British carmaker has allowed one of its own, a vintage 1963 model, to leave the British countryside to join Berluti's lifestyle objects collection.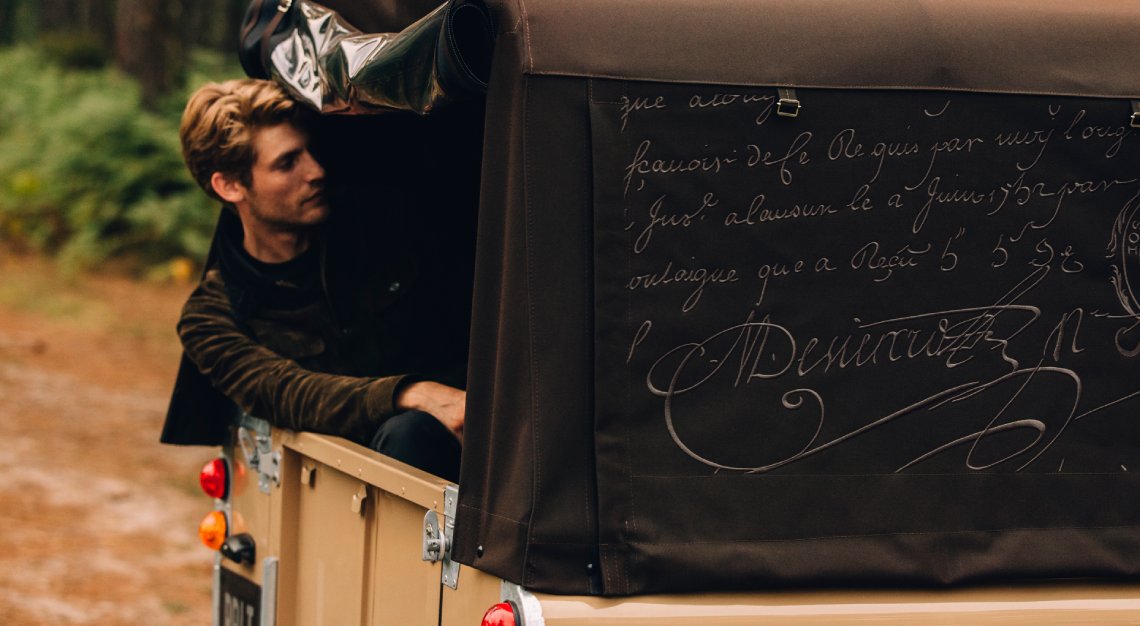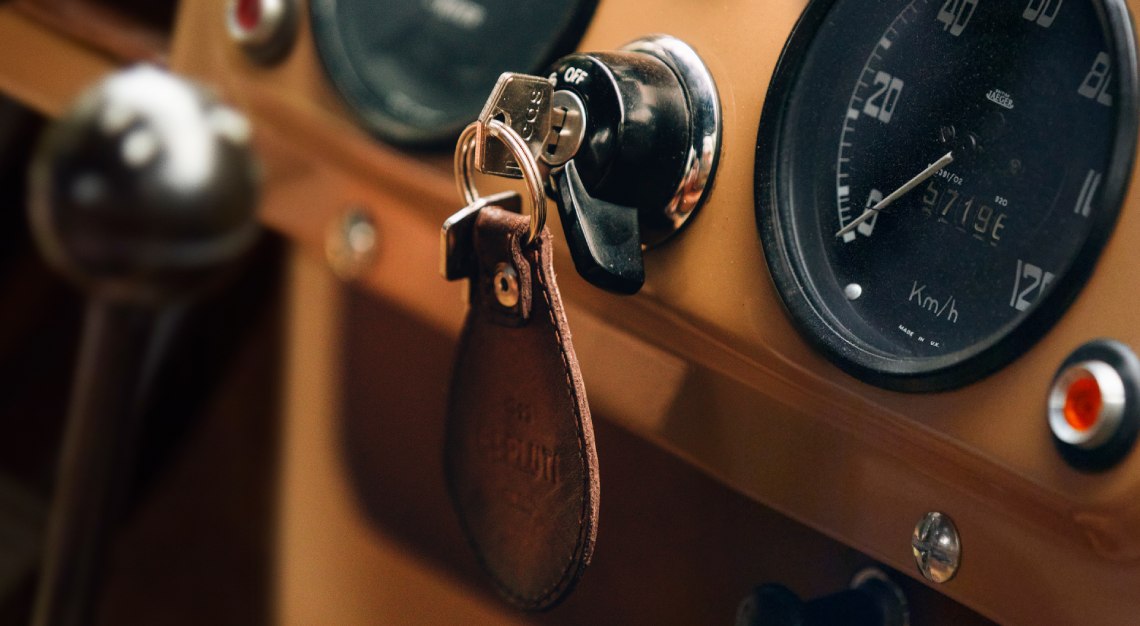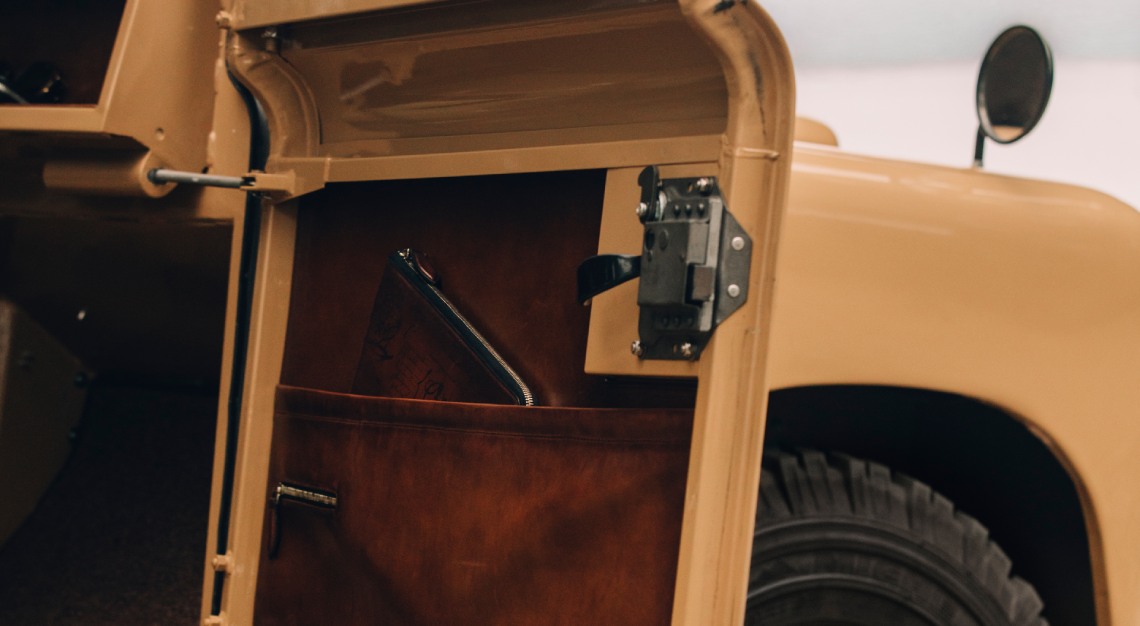 The French leather specialist certainly hasn't held back on the livery. Now repainted in its original sand colour, the vehicle sports a new convertible canvas hood decorated with Berluti's Scritto motif and seats covered in the brand's Venezia leather, which has been beautifully aged with a Cacao Intenso patina. The storage compartments within the car have been given hidden pockets and cases inspired by the interior compartments of Berluti bags.
A range of matching car accessories completes the look. It includes travel blankets, a Nino pouch, a keyring, hiking backpacks, and a hammock made to fit two. The latter is a highlight of the range. Made from canvas and leather, it was designed to hang from the car on one side, and tied to a tree – or a custom-made metal stand if a tree's not available – on the other.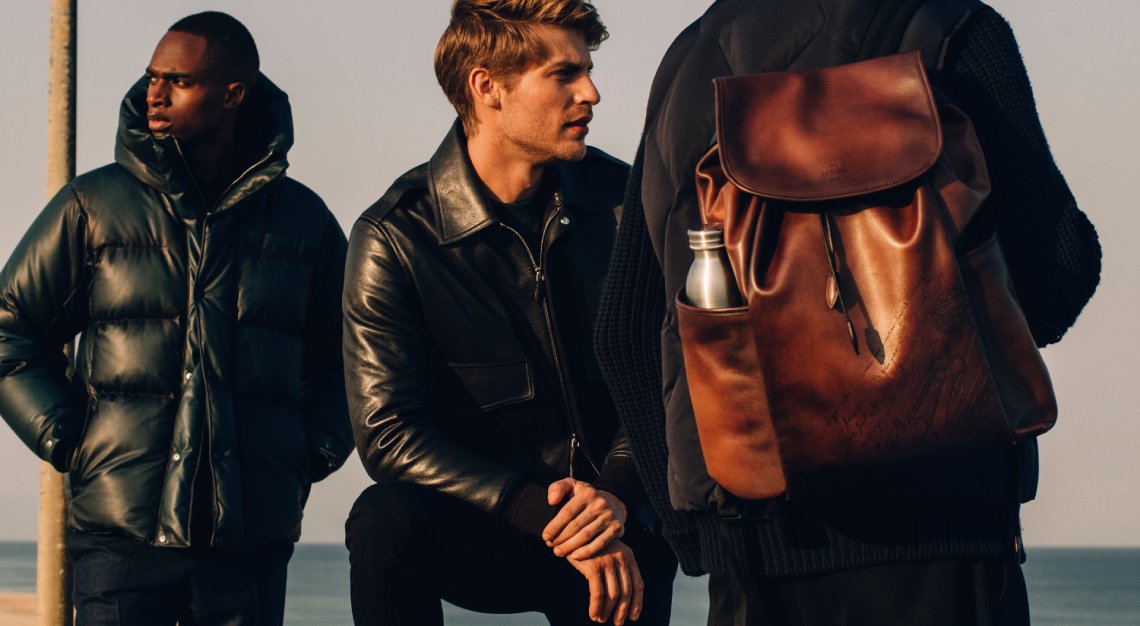 To ensure you are not overshadowed by the car, get your hands on the matching pieces in Berluti's Winter 2022 clothing collection. It includes Venezia leather down jackets and the outdoor-ready Aspen and Ultima Neo boot styles.
The car has been upgraded to meet 21st-century expectations and for driving on all roads with power steering, disk brakes, an ultra-light aluminium bodywork and a 2.3, 77 horse power four-cylinder petrol engine.
The vehicle is made-to-order and available upon request.
Berluti and Land Rover