The electrified Bentley S2 Continental has 406hp, 718Nm of torque and up to 400km of range
David Lorenz took part in last year's London to Brighton Veteran Car Run—the world's longest-running motoring event—in a fully electric Columbia, built in Connecticut in 1902. He traveled the 97 km from Hyde Park to England's south coast in torrential November rain, with no weather protection and just 3.5 hp at his disposal.
Lorenz's madcap, slightly masochistic journey in a 120-year-old EV serves as a reminder that electric cars are nothing new. Now, the entrepreneurial founder of Lunaz Design wants to connect those dots between past and present by "upcycling" older vehicles with modern electric technology. The aim, he says, is to create "usable, reliable and sustainable" classic cars.
Based a stone's throw from the Hamilton Straight at the Silverstone circuit in England, Lunaz focuses exclusively on homegrown British classics. So far, its EV conversions have included the Rolls-Royce Silver Cloud and Phantom V, the Jaguar XK120, Aston Martin's DB6 and the Range Rover Classic. Business is brisk, with a large proportion of orders from the US, and production is ramping up to nearly two cars per week.
"This all stems from a love for classic cars," explains Lorenz, showing me around the company's hangar-like production facility. "I was inspired by Elon Musk and how Tesla broke the automotive mould." Lunaz vehicles are taken back to a bare shell, then rebuilt to "concours standard". The engine and transmission are swapped for a modular electric power train, and the chassis is upgraded to suit.
Each car is built to order and customised, with almost unlimited options for paint, trim and personal touches. "Some of the interesting requests we've had include a cigar humidor, a screen to display NFTs and a drinks cooler for a specific bottle of tequila," reveals design director Jen Holloway, formerly of Aston Martin's Q division.
The 1961 Bentley S2 Continental restomod I'm here to drive is particularly special, as it's one of only four two-door sedans bodied by London coachbuilder James Young. The whereabouts of the other three cars are apparently unknown. Lorenz calls it "the rarest vehicle ever to be converted to fully electric propulsion".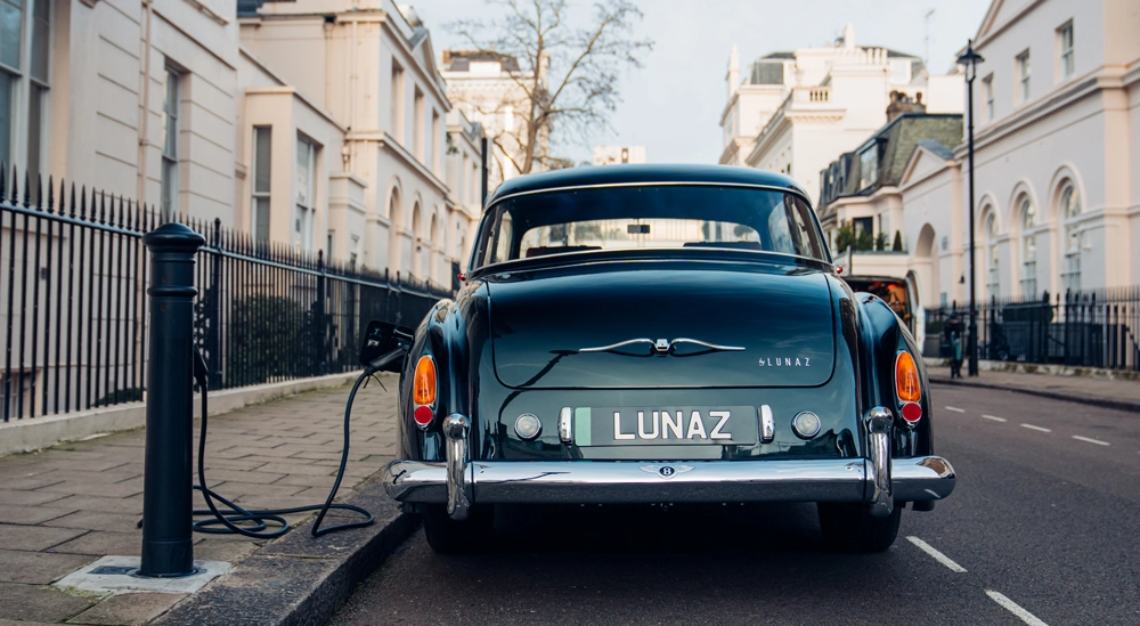 In place of the factory-fitted 6.2-litre V-8, Lunaz has installed an 80 kwh battery and two motors to drive the rear axle. Figures of 406hp and 718Nm of torque are both substantially more than the original mill could muster and sufficient to give the Bentley the ability to cover zero to 100km/hr in 6.9 seconds. Range is between 290km and 400km, depending on how "spirited" your driving is.
The existing suspension is modified with electronically adjustable coil springs and lever arm dampers, while stopping power is increased with discs all around, plus six-piston calipers at the front and four-pots at the rear. The original car relied solely on drum brakes.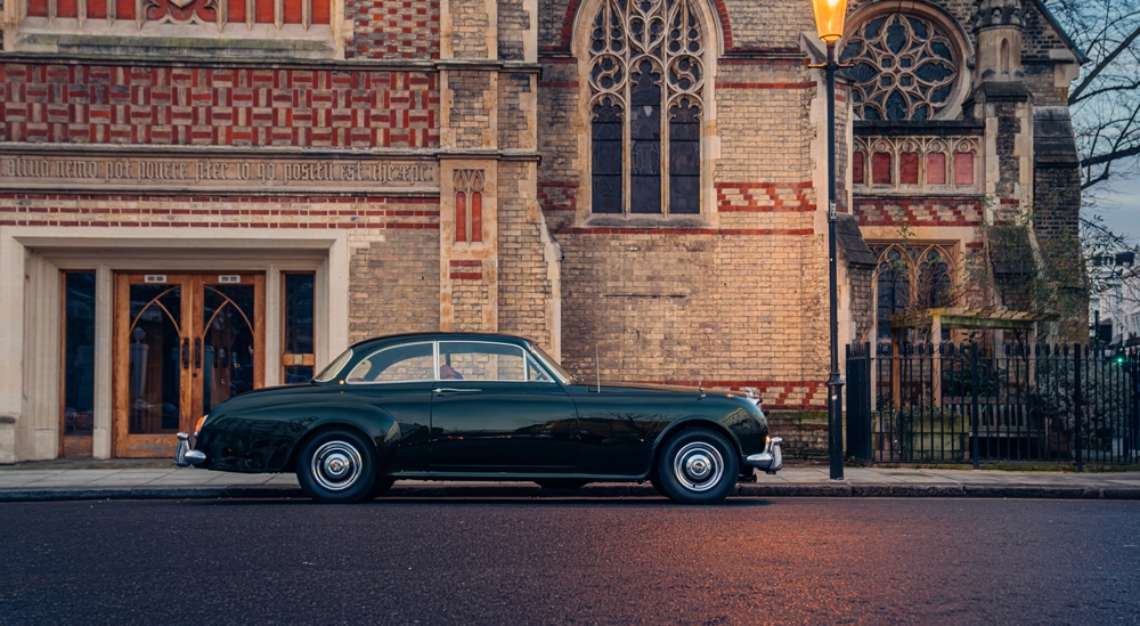 The Bentley looks black in photos, but its deep paintwork reveals a subtle green tint in the stark winter sunshine. It's an imposing machine, both sporting and statesmanlike, with broad shoulders, flowing fenders and an elegant, thin-pillared glasshouse. Seeing a classic car with the UK's "green flash" licence plates—reserved solely for electric vehicles—seems slightly incongruous, too.
Inside, this S2 Continental is also near-identical to when it left Crewe six decades ago. Lunaz has re-trimmed the leather seats and restored the walnut dashboard, while the Bakelite steering wheel and chrome toggle switches are still present and correct. Look closer, however, and you'll spot a slide-out infotainment touchscreen and digital display within one of the custom dials. All that's missing is a tequila fridge…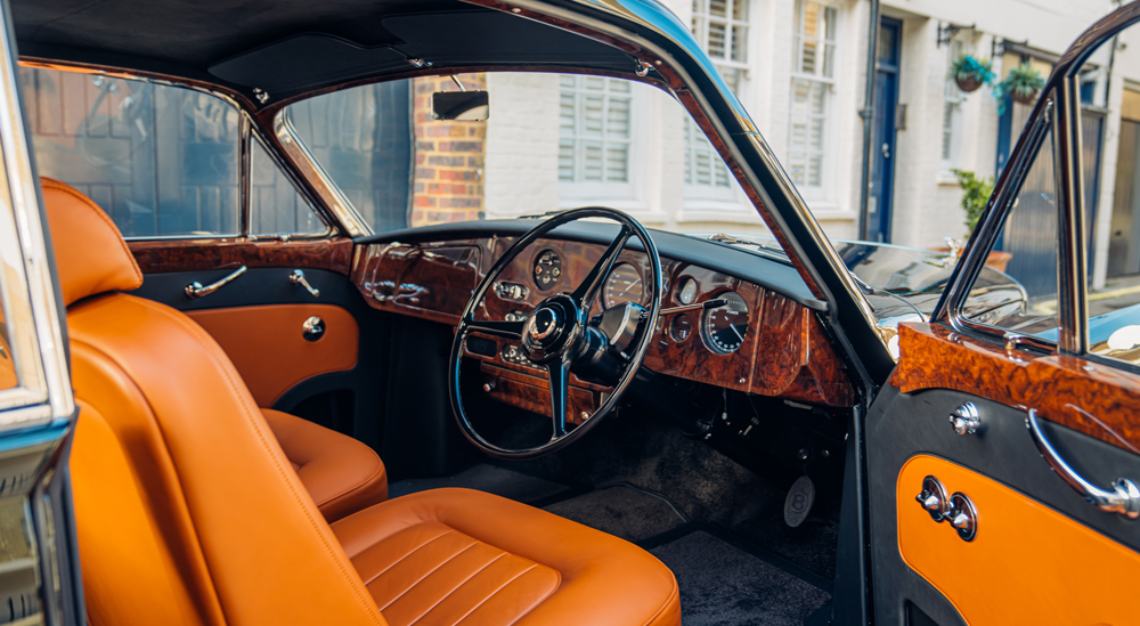 Most older cars—even a Range Rover Classic—feel surprisingly small when you drive them today. Not so the Bentley, which has a wheelbase longer than an original Mini, coupled with an enormous rear overhang. Steering via the huge, thin-rimmed wheel feels light, but vaguer than a politician's promise, with plenty of twirling needed on twisty roads. On the narrow lanes that snake around Silverstone, it's rather intimidating at first.
Once I tune into the car's laid-back demeanour, though, I start to enjoy myself. Like any EV, it's very easy to drive, with two pedals and a spindly column shift to select forward or reverse. Its beefed-up brakes feel reassuring—you can increase the regen to allow for one-pedal driving—and the ride is as comfortable as you'd hope, helped by tall-profile Avon tires.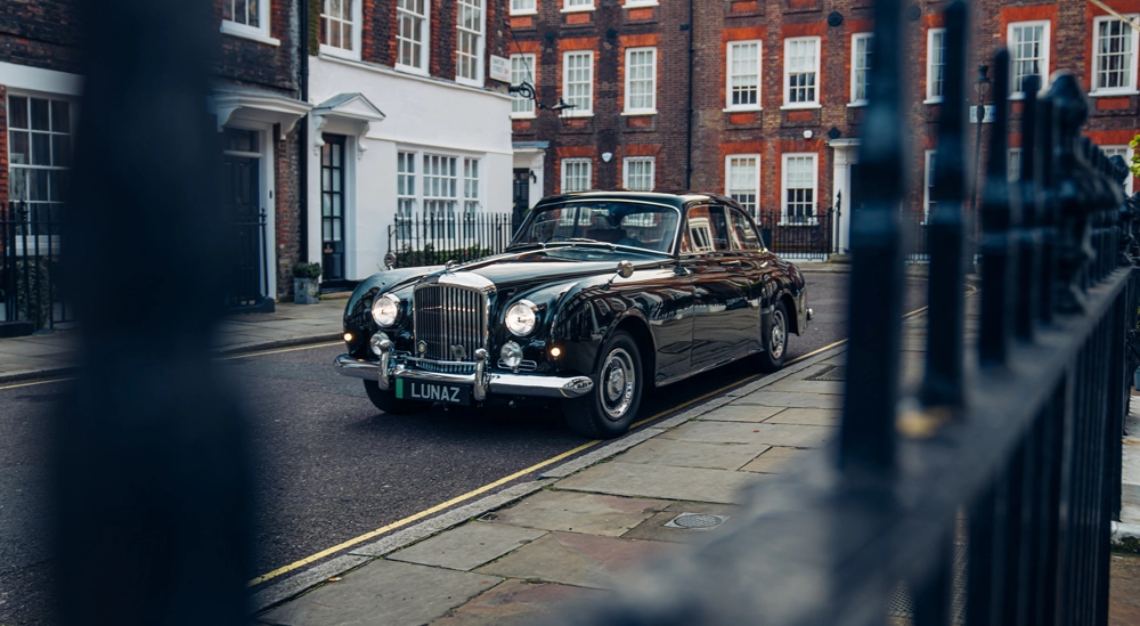 Sitting up at SUV height, with its long prow and "Flying B" hood ornament pointed at the horizon, the S2 Continental feels like a thoroughly aristocratic way to travel. Its single-speed transmission and the inherent refinement of an EV make for smooth, unruffled progress, while the plentiful torque of the electric motors is on hand to pick up the pace. Bentleys were always marketed as cars for those who love to drive, after all. If you had a chauffeur, you bought a Rolls-Royce.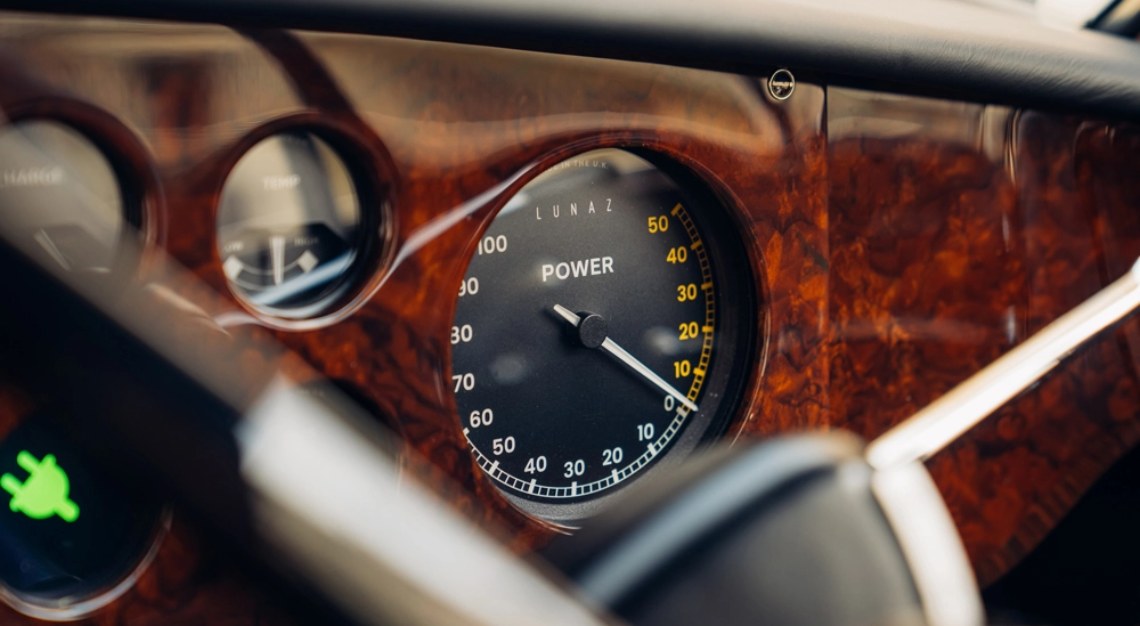 The price for an electric Bentley from Lunaz starts at around US$475,000, although much depends on the cost of the donor car; this S2 Continental is somewhere in excess of US$600,000. Some may question the ethics of giving a classic a heart transplant, but there's no doubt that, in this case, an EV conversion aligns perfectly with the character of the vehicle. If history had taken a different turn, and the electric era had arrived much earlier, I suspect it's the solution Bentley itself would have chosen.'
This article was first published on Robb Report USA