Pangdemonium's The Mother is around the corner. Andrew Leci, for one, is chomping at the bit
I've been looking forward to this since the applause died down at the end of Pangdemonium's production of The Son back in 2020. Florian Zeller's plays, while never perfect, rarely fail to stimulate; always amuse, and invariably provoke thought. The Son was an excellent production – well thought out, controversial and vivifying. 
It featured stellar performances from Adrian and Zachary Pang, as well as Sharda Harrison – with all the actors guided by the deft directorial hand of Tracie Pang in the family affair about families, focusing on mental health issues and dysfunctionality. This is playwright, Florian Zeller's metier, and he does it very well – even picking up an Oscar this year for Best Adapted Screenplay (alongside his co-conspirator and translator, Christopher Hampton) for The Father – the third part of his much-acclaimed trilogy of plays.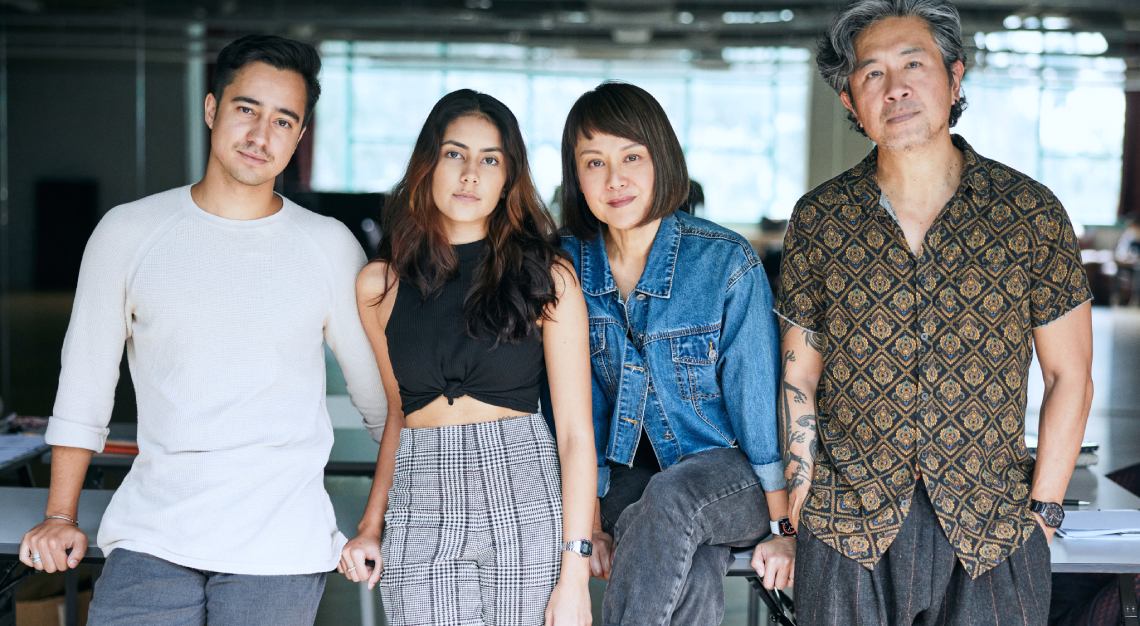 Unfortunately, we've all had to wait too long for The Mother to open, due to COVID-19 restrictions, but we're nearly there, and the sense of anticipation is palpable. Zeller's plays are more often than not an uncomfortable watch, forcing audience members to make many a confrontation and ask many a question, but this, ultimately, is what good theatre is all about. Zeller deliberately puts you through the wringer, but encourages you to come out the other side after an element, at least, of purgation, maybe even catharsis. When members of the audience leave a theatre emotionally exhausted, it's clear that both cast and crew have done their jobs well.
The problem for Pangdemonium is that the play was scheduled to open several months ago, and as anyone who knows anything about the theatre will be aware, this means gearing up the rehearsal process (as well as the technical aspects of the show) over a period of weeks. Just days from opening night, the performance had to be postponed, leaving everyone high and dry – ready to take to the stage and strut their stuff, but with no stage to perform on, and no audience to do the beholding. As if that wasn't bad enough, having been given the all-clear, COVID restrictions kicked in once again after KTV lounge attendees became the real stars of the show, and the performances were post-post-poned. 
This must have been especially difficult for Janice Koh, making a welcome return to the stage after quite a few years. Best known for her role in Channel 5's legal drama, The Pupil, Janice has a quiet but powerful presence both on and off stage and screen. The theatre company didn't know whether the play would be allowed to go ahead initially, but they went through the rehearsals anyway, only to hear from the government that the show could not go on a mere four days before they were due to 'bump in'. A hiatus of several weeks then followed, prior to gearing the whole thing up again for a new opening night, prior to yet another carpet being pulled from under their feet.
"As actors, we are used to a certain momentum building up," said Koh, "and things coming together. When you stop rehearsals, the brain loses things in a way." This is with reference to the time between postponement and getting ready for the delayed performances. "It gave me a lot of anxiety, because you discover a lot of things along the way, and all of those things are in the body. And there's muscle memory. When you go away for six or seven weeks, some of those things might be lost and need to be rediscovered." One can only speculate on how the actor is dealing with the second postponement, and now has something else to deal with which will lead to a re-re-hearsal after the post-post-ponement. 
The cast and crew have an entirely new person to deal with, and it's not an insignificant character. Xander Pang (a member of the dynasty) was due to play the son to Koh's mother, and the fact that he would have been (should have been) departing for university overseas a few weeks after the first scheduled run of the play – thereby depriving his director mother of his presence – would have been a fascinating scenario to play out from a dramaturgical point of view. But Xander had to go (literally and in no way metaphorically) and as the show most certainly must go on, a new actor had to be brought in.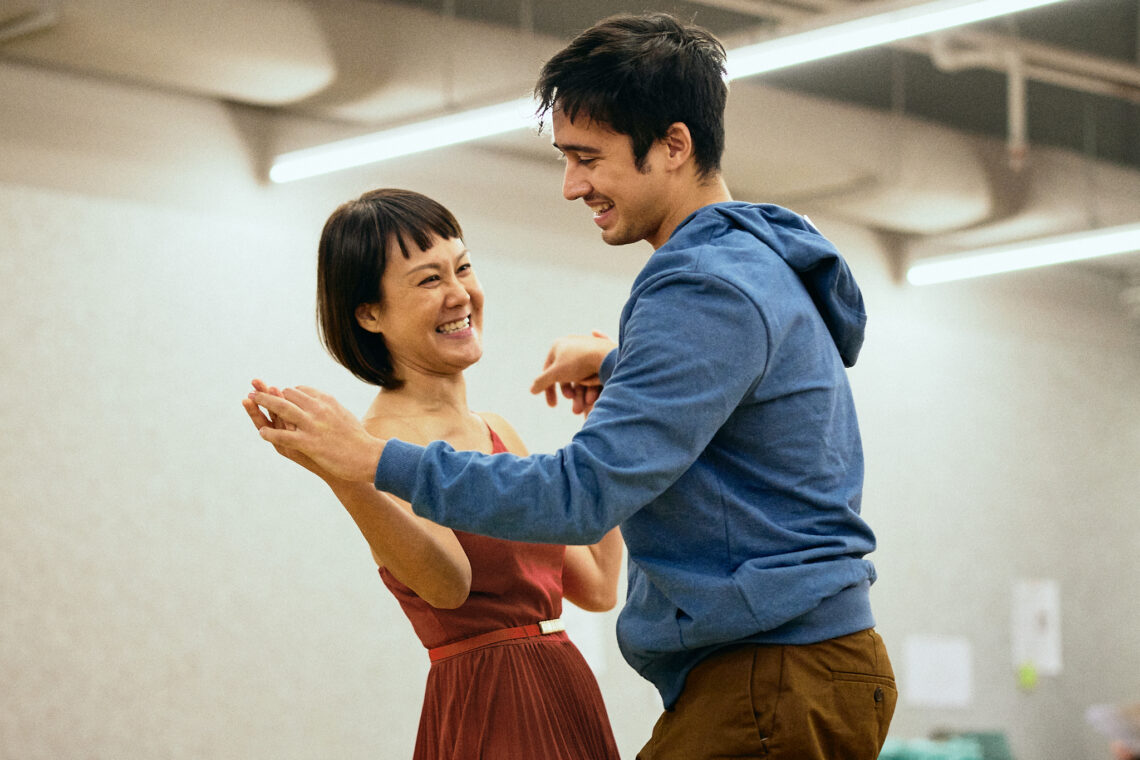 Enter, stage central, Jamil Schulze. The German-born, Singapore-raised actor stepped into the fold and rehearsals began again. It has presented yet another challenge for the director and the other actors, but Koh, as always, remains positive. "Having a new cast member throws fresh perspective on our approach," she says.
"It is inevitable that the dynamic will change," says the director, "and however sad we are to see Xander go after all the hard work that he had put in… our cast are open and ready to work with Jamil, welcome him and help him come up to speed with where we are at in the rehearsal room."
As if the delays haven't been enough, Koh also has to contend with one of the most challenging roles in modern theatre – depicting a woman on the verge of (or even fully immersed in) a mental breakdown, as she contemplates a fraught marriage and the break-up of the family unit. While it doesn't sound like much fun, the Mother is an irresistible character, full of nastiness, intelligence and acerbic wit, capable of cutting other characters to the quick with her rapier-like 'humour'. It's a lot to take on.
"I still jokingly ask Adrian (Pang), 'why did you send me this script?' I literally read it in half an hour," says Koh, "and I thought it was a really great role. And then I said yes, and didn't think about it for many months. Then I thought, oh my God; what have I gotten myself into?"
Koh and the team have under three weeks back in rehearsals after the second layoff, and picking up from where they left off is almost not an option, as the momentum will have dissipated. This is the challenge facing director, Tracie Pang, as she looks to whip her cast (and new member) into shape ahead of opening night.
"We were that close," says Pang, referring to the first stage of rehearsals. "We were four days away from bumping in, and I would say that we had about 95 per cent of it down. We were picking up momentum with the piece, and then we had the rug pulled from under us. It was tough." 
"The majority of the work is done though," she assures us, "it's just a question of fine tuning."
Almost everyone will feel that this production has been too long in the making, and it's difficult to imagine that everyone is not feeling a great deal of pressure. Theatre aficionados will, I'm sure, understand what has been endured and give their full support to a very talented cast and a play that will shock, amuse, challenge and delight in equal measure. 
The Mother will be happening from 22 October to 7 November 2021. Purchase your tickets here