In this year's Best of the Best, we continue to honour the brands and people who have continued to create covetable products, even in the midst of a global pandemic. Here we have the Princess X95 win 'best yacht' in the wings and water category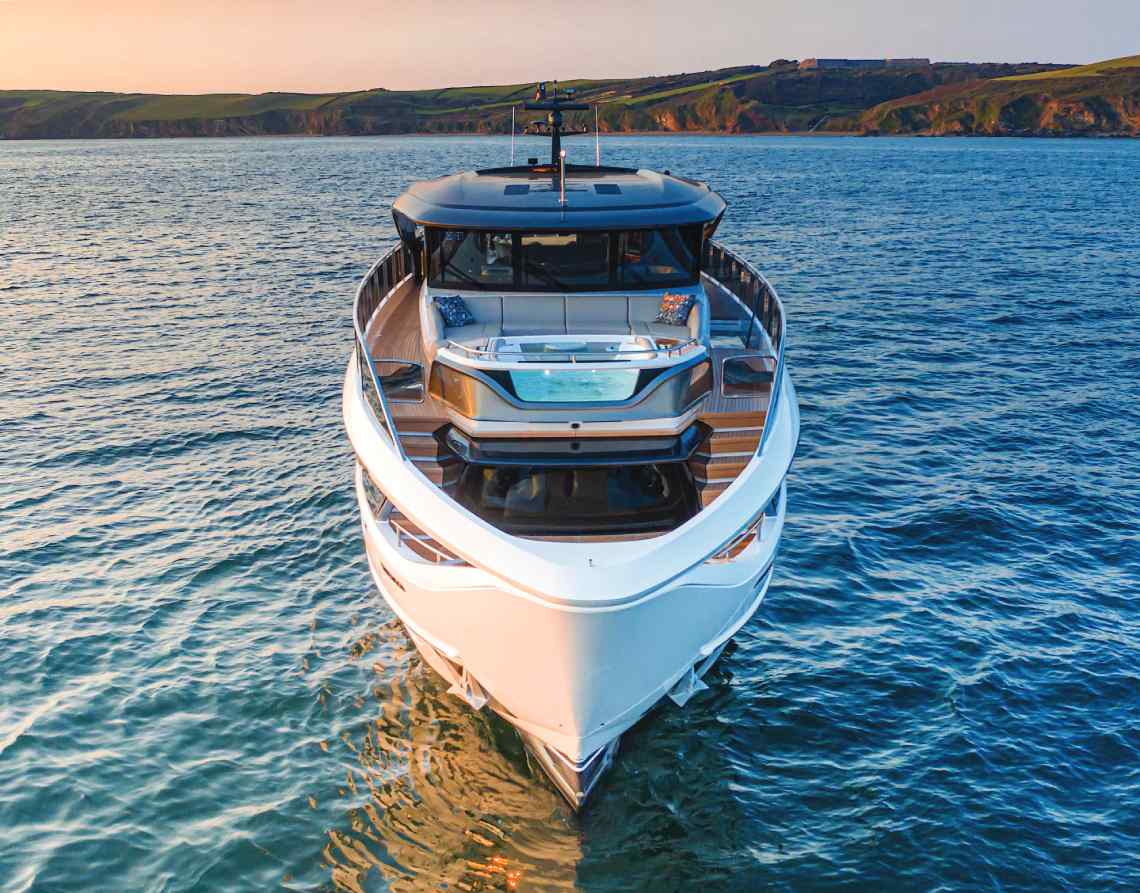 Princess Yachts' towering new X95 mini-superyacht achieves its class-leading interior space – as much as 40 per cent more room than other 95-footers – by going up in the world. Designed with the help of Italy's Pininfarina studio, the X95 features triple decks (on a recent tour, every inch of space felt utilised) and, the piece de resistance, a stunning top-deck Sky Lounge. With the wheelhouse far forward, there's room for comfortable lounges and a big-screen TV in the protected, light-filled space. Sliding doors open onto a rear deck the size of a dance floor. Perched on the bow at the same level is the yacht's jacuzzi, with multiple sunpads; while underway, this area offers the best view in the house.
The main suite on the yacht we toured was forward on the main deck, an optional layout that delivers an exceptional 270-degree view along with privacy. (There's also a second main suite below-decks.) As for performance, the 47km/hr top speed comes courtesy of 1,900hp V12 MAN diesels, with tanks big enough for 3,219km of cruising at 10 knots. The X95 shows what a yacht's upper limits can be when designers are willing to smash, not bend, the rules.