the new seat design will debut in Bombardier's upcoming global 7000 jet

As if flying in a private jet isn't one of the comfiest ways to travel the world, Montreal-based manufacturer Bombardier has a few more tricks up its sleeve before its big launch of the Global 7000 later this year. The latest: the company has officially revealed the brand-new business-class seating that will grace the interior of the new jet. Christened Nuage —  French for cloud — the new seat distinguishes itself from the rest of the pack by utilising a completely new architecture, giving its executive chairs the biggest overhaul they've seen in 30 years.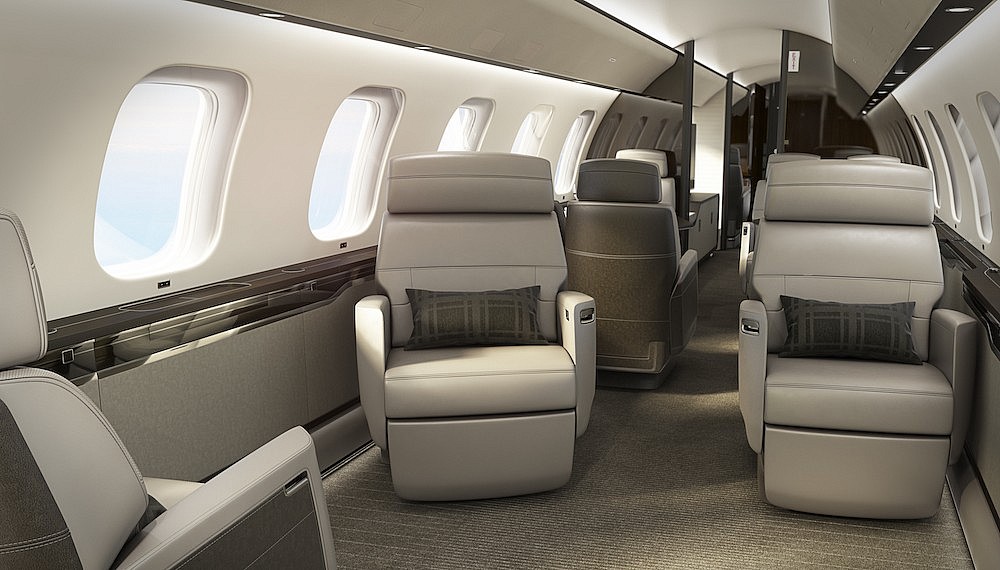 Of course, the chief concern when creating a new chair is occupant comfort, and on that front, the Nuage delivers. Tim Fagen — Bombardier's manager of industrial design — is particularly excited to demonstrate how well the seat accommodated people on both ends of the height spectrum. For more petite passengers, the seat pan has been lowered to allow them to keep their feet in flat contact with the floor, which helps them move and shift in their chairs in a more natural way. For taller passengers, the chair can be upgraded with an extendable seat bottom. It may cost extra, but it made all the difference for me, allowing the back of my legs to remain comfortably in contact with the chair.
Perhaps the most innovative feature of the new chair is in the way it reclines. Unlike typical aircraft seating — which simply tilt backward — the Nuage dips slightly as its back tilts, creating a cradle that evenly supports the entire body. There is also a headrest that can be tilted forward as you recline. This provides extra support and saves you from a strained neck if you want to watch a movie, for instance. Fagen also alluded to the existence of a Nuage divan/bed for the Global 7000 that will have a similar headrest and also be reclinable.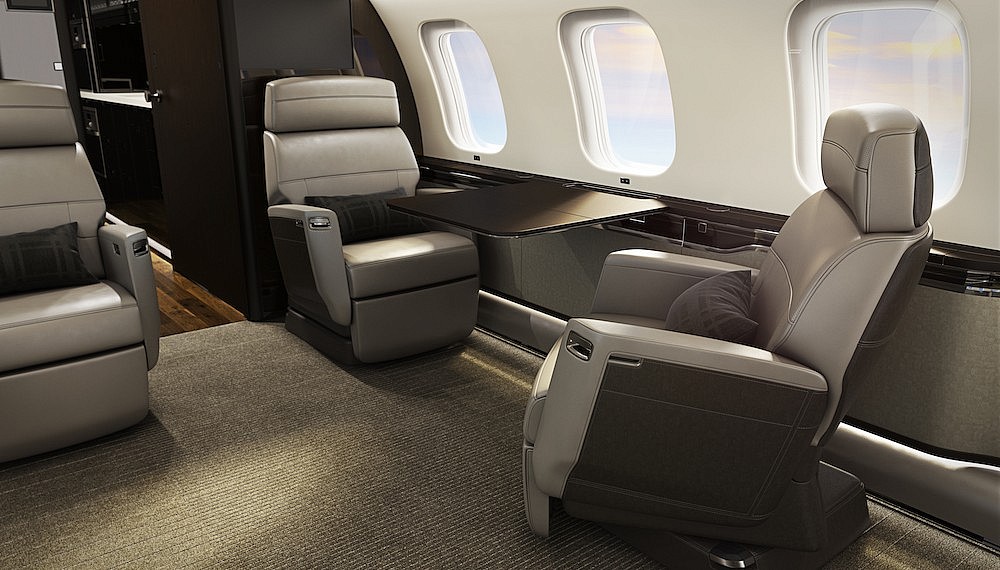 The final piece of the puzzle is the chair's tracking and swivel system, which has been re-engineered to keep the center of the swivel aligned with the passenger's center of gravity. Once the feature is engaged by pulling a small trigger on the side of the seat, you can easily and intuitively move the chair to the desired position quickly and with precision.
Bombardier will offer the seat in fine leather, and can work with customers to outfit the seats with nearly any type of leather or fabric in any colour imaginable. While the chair will debut exclusively in the Bombardier Global 7000, depending on its success, Bombardier may eventually offer it as a retrofit.