The refit jet will offer two bedrooms, two bathrooms, an infinity pool, a side terrace and even a helipad
Is it a bird? Is it a plane? No, apparently, it's the world's first luxury hotel inside a commercial jet.
An abandoned Boeing 737 that was once part of the now-defunct Mandala Airlines is being converted into a private vacation villa in Indonesia—and you don't even need a boarding pass to enter. The retired aircraft, which is currently under construction, sits on the edge of a cliff roughly 152 metres above Bali's Nyang Nyang beach. When it's finished, hopefully within the next few months, the refit jet will be available to rent for roughly US$7,300 a night.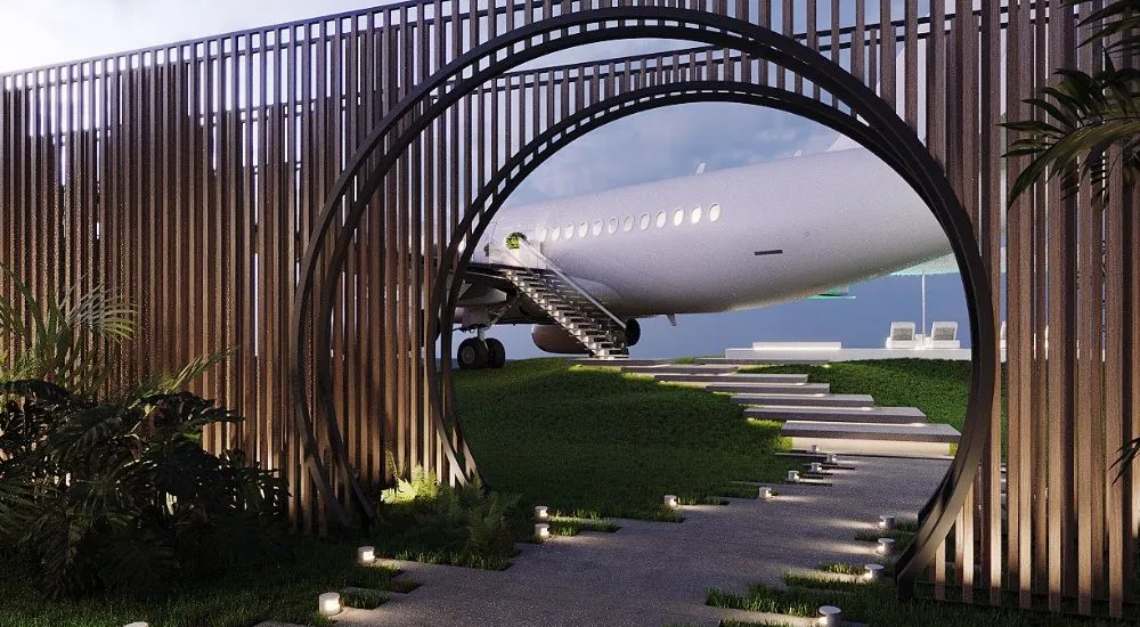 Entrepreneur and travel enthusiast Felix Demin is spearheading the project alongside investor Alexander Lebedev. Demin has founded three other hotels in Bali over the years, so certainly knows the market. He told Business Insider that after securing permits from the local government, it took a week to transport the plane to its current position and the craft had to be disassembled and rebuilt on-site. "Externally and structurally, this is a jet aircraft that we have turned into a luxury hotel," Demin told Insider.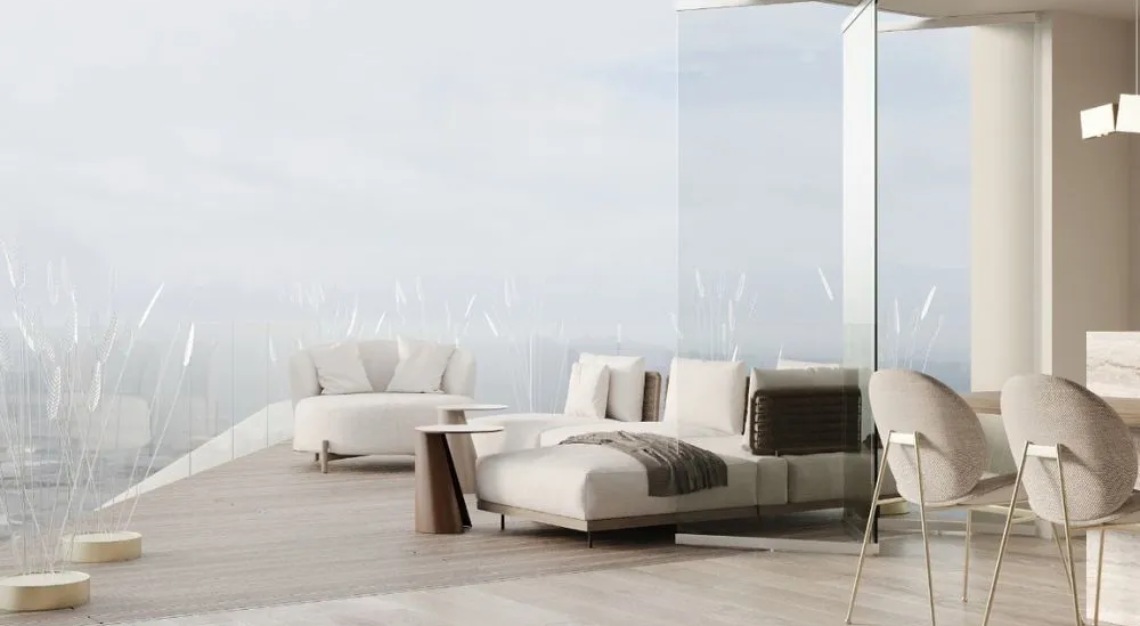 In order to make room for accommodations, the airliner had to be stripped of all its seats and flying equipment. Essentially, everything except for the shell (and the portholes) will make you forget that you're in a plane. The minimalist design scheme also helps with that. A rendering of the jet-turned-villa shows the former cockpit has been transformed into a stylish bathroom with a circular stone bathtub. Elsewhere you'll find a kitchen, a dining nook, another bathroom and two bedrooms.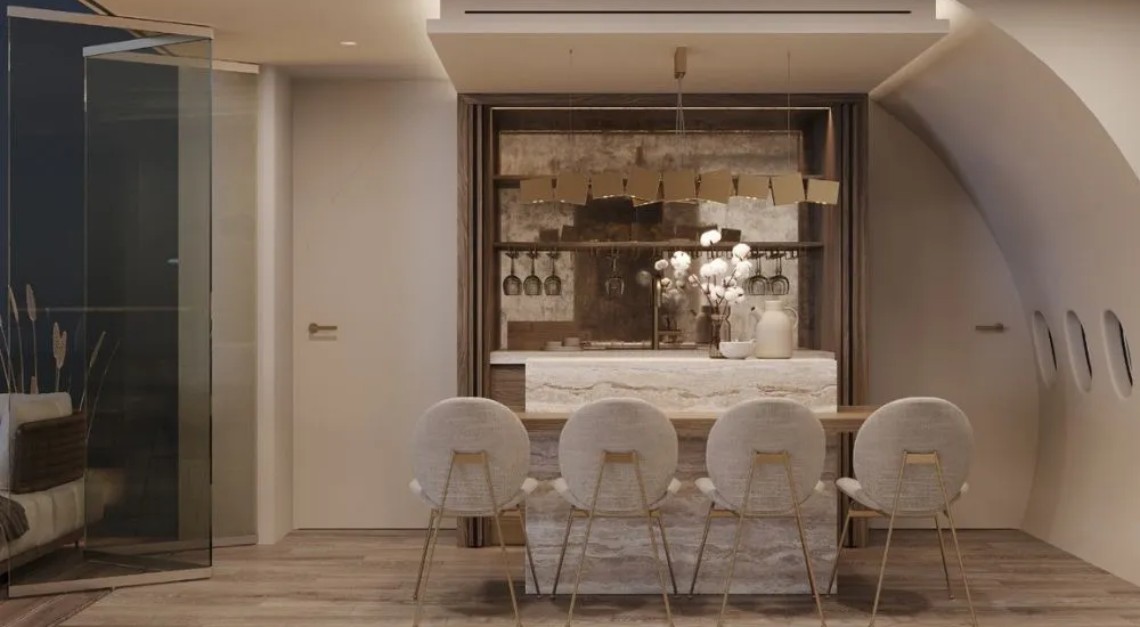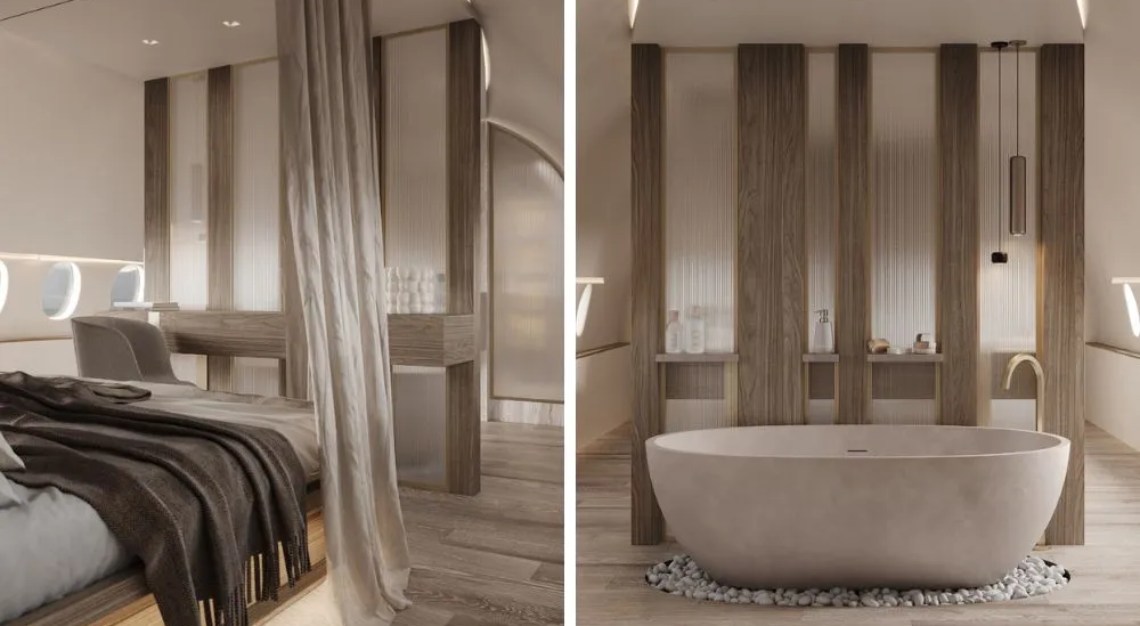 Outside, one of the wings appears to have been transformed into a terrace where you and your friends can take in the views. You could also gaze out at the ocean from the adjacent infinity pool and loungers. To top it off, guests will have access to complimentary self-parking, free Wi-Fi and 24-hour front desk service. There's even a helipad, so you can bring your chopper on holiday.
Private Jet Villa by Hanging Gardens Air
This article was first published on Robb Report USA