Power Suits is a new column featuring the trendsetters who are changing the face of luxury fashion. In this edition, we speak to Remo Ruffini, President and CEO of the Moncler Group
When Remo Ruffini took the reins back in 2003, Moncler had already made a name for itself in the arena of high-performance outerwear. The brand famously equipped the successful Italian expedition to summit K2—the world's second-highest mountain—in 1957, and outfitted the French downhill team during the 1968 Grenoble Winter Olympic Games.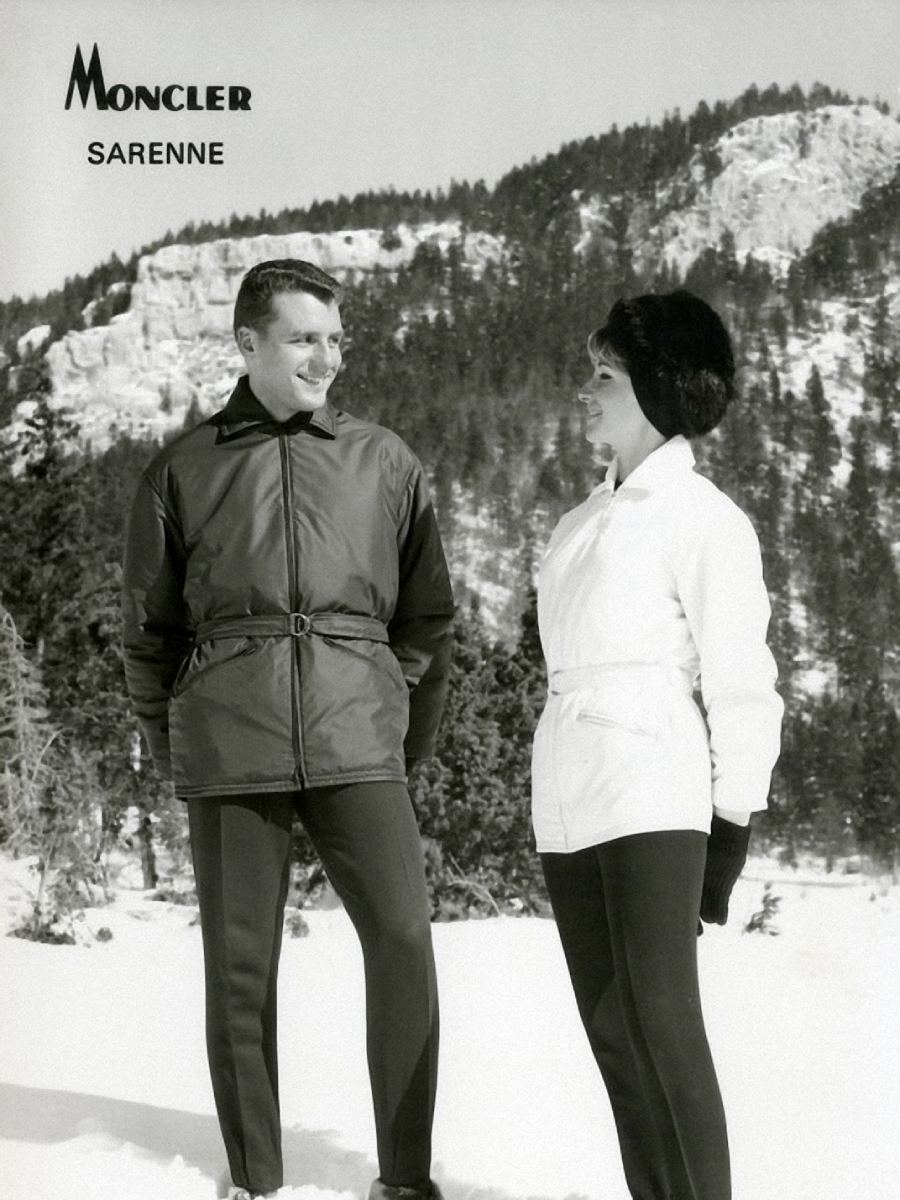 Still, Ruffini had his work cut out for him. On the brink of bankruptcy, Moncler's repute had been gradually on the wane, outperformed by rising luxury conglomerates on the one hand, and dedicated outdoor sportswear companies on the other. Ruffini's first order of business was thus to narrow efforts towards expanding the brand's presence in the luxury sphere, advocating a shift from relying on retailers to developing a global network of monobrand stores instead.
Doubling down on Moncler's prestigious down jacket, Ruffini embarked on a succession of limited-edition collaborations with a confluence of high-profile designers—the likes of Nicolas Ghesquire, Pierpaolo Piccioli and the late Virgil Abloh to name a few—in a bold attempt to cement Moncler's cross-generational appeal. Fast forward almost two decades later, it's safe to say that Ruffini's ambition has clearly paid off, with each subsequent coveted drop propelling Moncler closer to the apex of high fashion, where it sits comfortably on top today.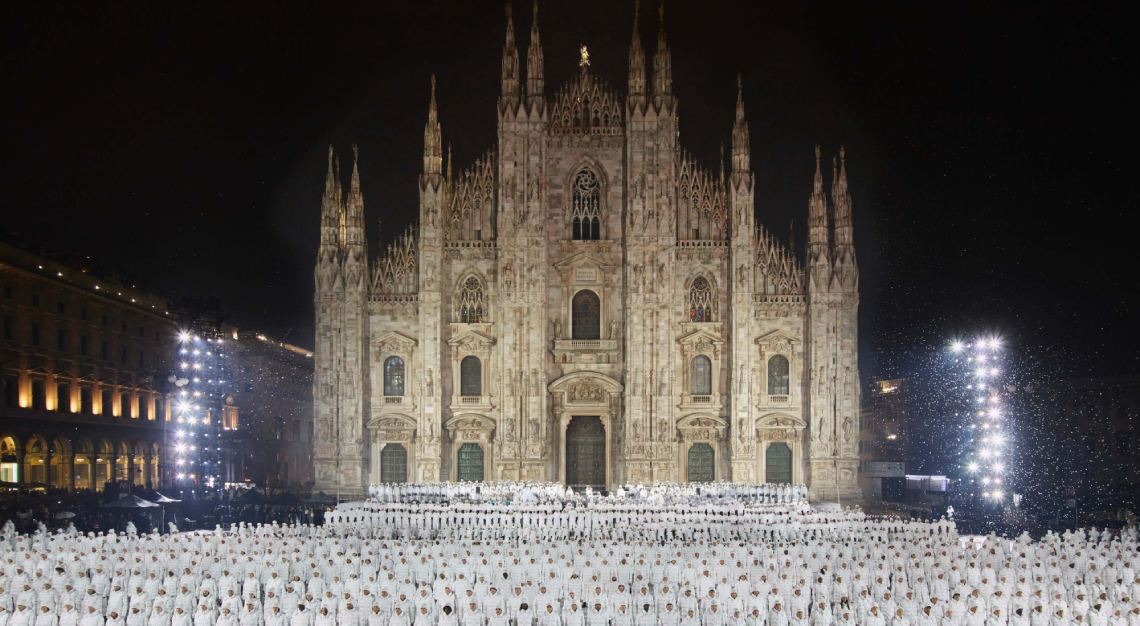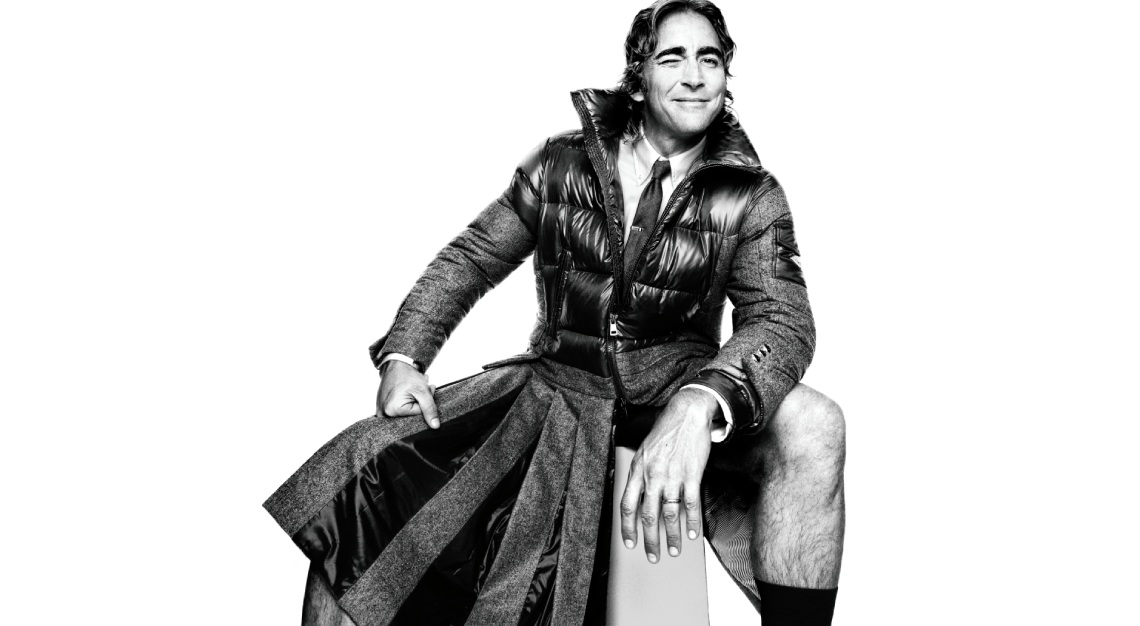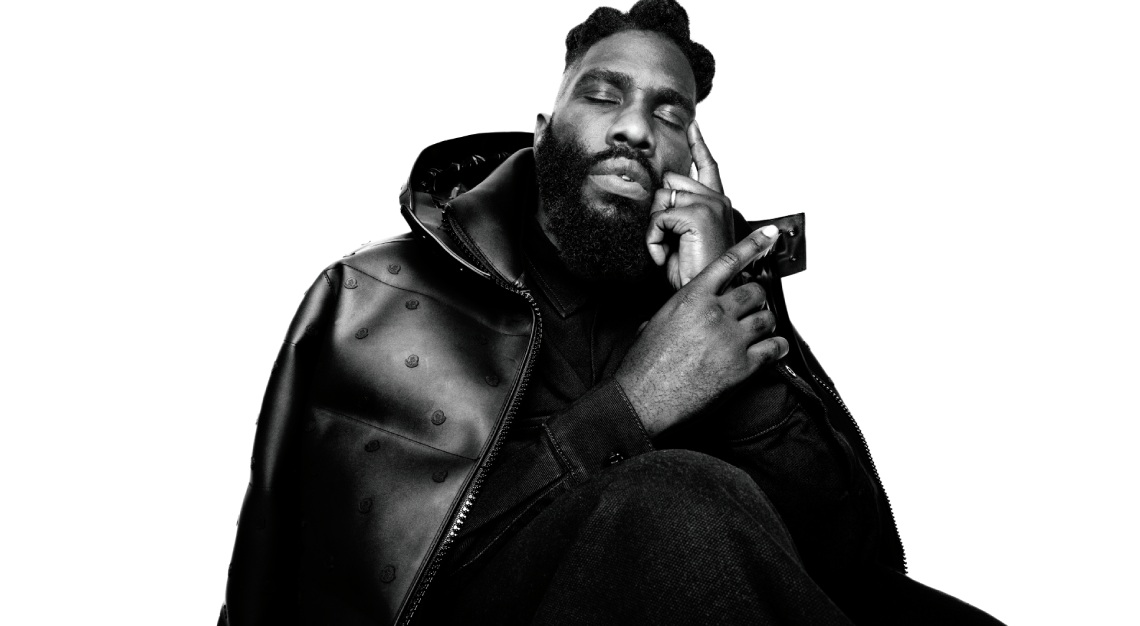 Marking Moncler's trailblazing trajectory in fitting fashion, the brand's spectacular 70th anniversary show in September this year was indeed a sight to behold. Held at the historic Duomo di Milano, a grand sea of white—consisting of 1,952 models, musicians and performers, a reference to Moncler's founding year—was ubiquitously dressed in a special anniversary-edition of Moncler's beloved Maya down jacket. This was followed by The Extraordinary Expedition, an immersive multi-stage installation paying tribute to Moncler's progressive ethos, which made its way to three key cities: New York, London and Seoul.
The celebrations culminated with the Moncler Maya 70 Collaborations, a series of limited-edition drops in which seven leading fashion designers took turns reinterpreting the iconic down jacket in radically unique ways—from Thom Browne's fluid, suit-like piece, to Pharrell Williams's special rubber edition with three-dimensional Moncler logos. "Our dream is to continue providing unforgettable experiences to Moncler lovers," Ruffini muses. "To be extraordinary forever."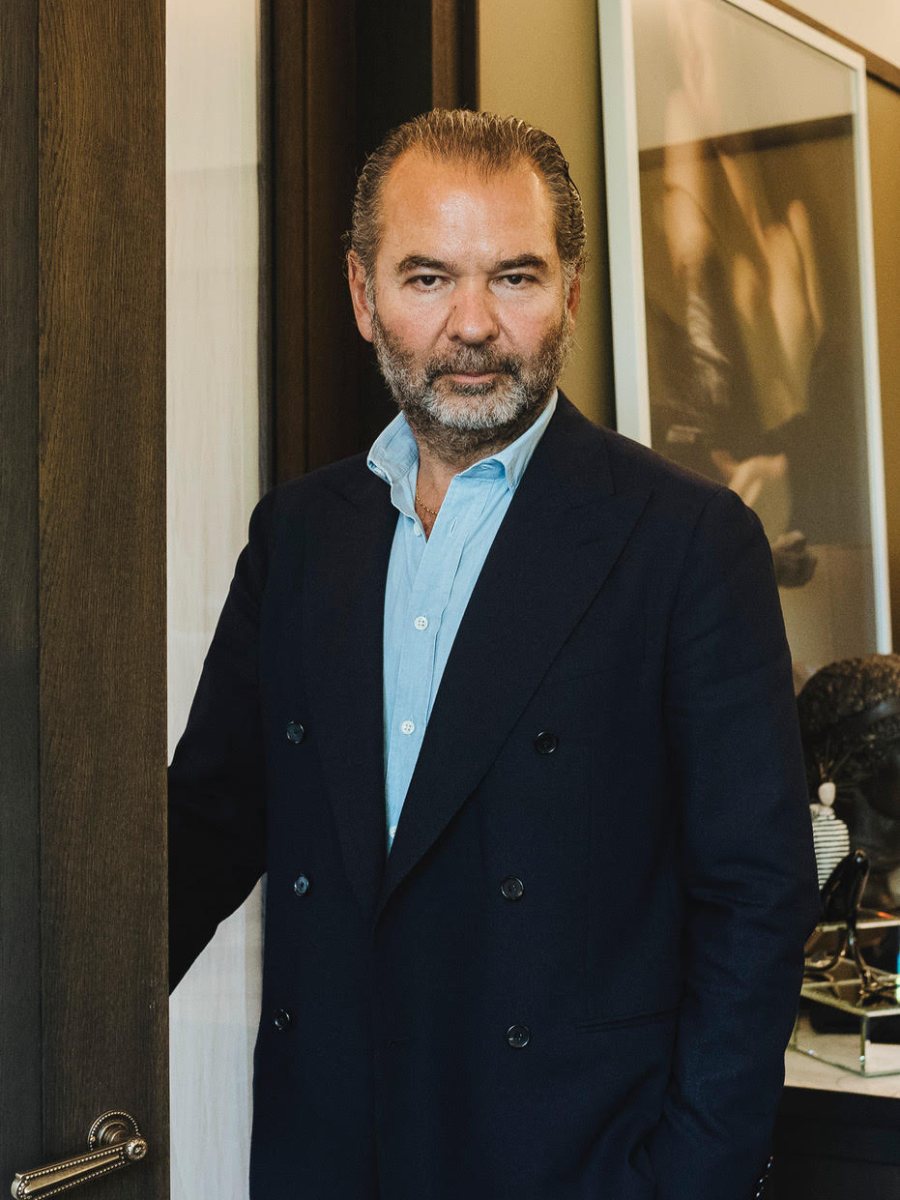 What are Moncler's roots?
Moncler has always been a brand with great heritage, clear DNA and solid roots linked to the mountain.
What's your favourite memory of Moncler?
When I was 16, my mother bought me a Moncler jacket—a light blue puffer—that accompanied me throughout my school years. I can still feel its warmth like it was yesterday.
What has changed most since you took charge of Moncler in 2003?
From the outset, I believed that Moncler had the potential to reach higher peaks. When I first acquired the brand, its products were mainly sold in specialty sports stores. My goal was thus to elevate both the product and brand perception. As such, I kickstarted this process by growing a network of monobrand stores that could be directly managed, while being very particular about product quality, which was and still is a must.
What were some of the challenges during this transition?
Being a relatively smaller company, with fewer resources compared to the big players, it was imperative to build our credibility. In this regard, I've always tried to remain faithful to my vision for Moncler, avoiding decisions that favoured short-term revenues but would ultimately hurt the brand. Difficulties are opportunities to learn and evolve, and we had to challenge ourselves to think outside the box. Success is always more satisfactory when you have to sweat a little.
Can you reflect on some of Moncler's most extraordinary moments over the years?
A major turning point was the involvement of some of the most amazing creatives in the industry, all of whom I deeply admire. We were among the first brands to initiate collaborations with external designers, such as Chitose Abe and Christopher Raeburn. I remember having the distinct impression that Moncler's move towards the luxury segment would work following the release of our capsule with Comme des Garcon designer Junya Watanabe.
Several years later, we joined the runways with Moncler Gamme Rouge and Gamme Blue by Giambattista Valli and Thom Browne, respectively. Another key moment was the opening of our first monobrand store on one of Paris's most renowned luxury streets, the Faubourg Saint-Honoré.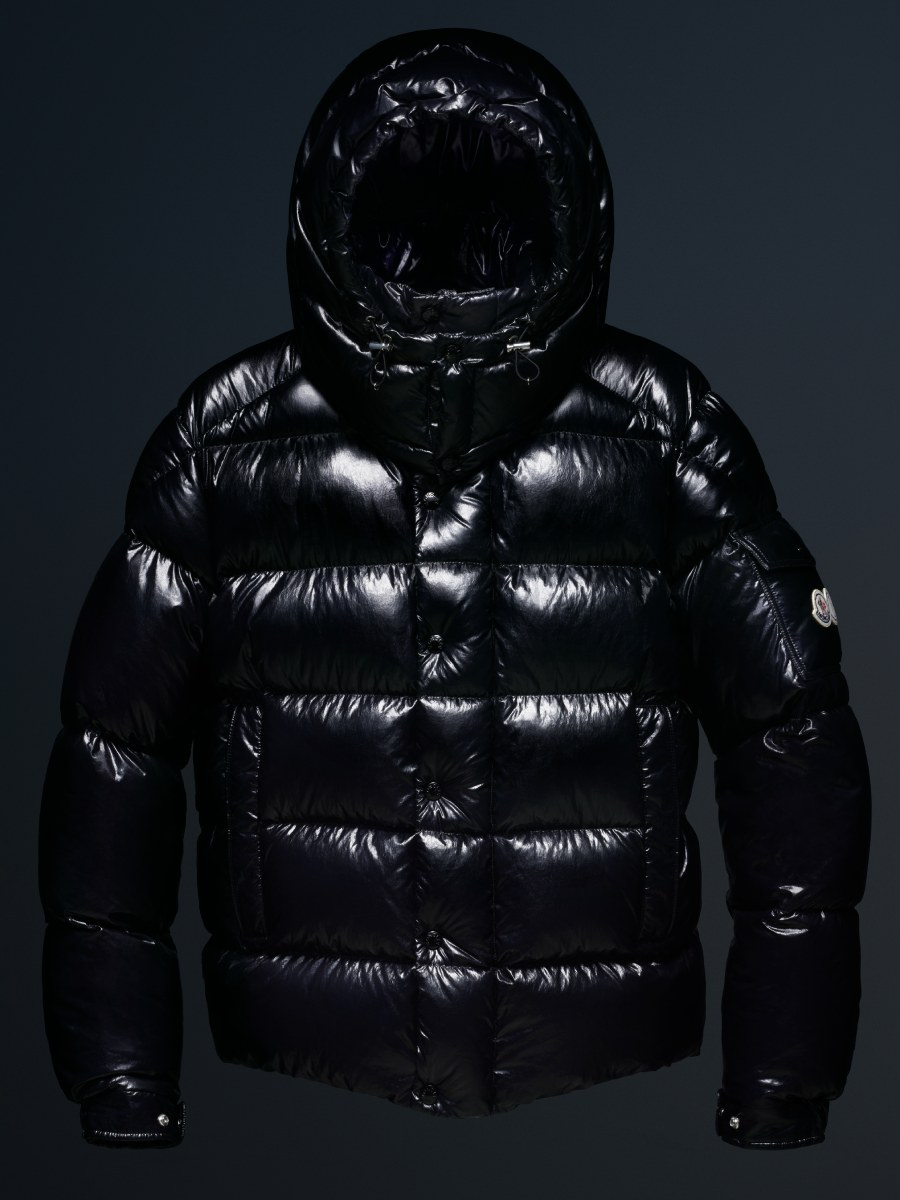 The metaverse is currently taking luxury fashion by storm. What's your take on that?
The digital era has completely changed consumers' attitudes in terms of how we work, entertain and buy. The metaverse is a part of this new, emerging territory that brands must learn to navigate in order to engage and interact with their respective communities. While the metaverse has yet to fully mature, I think we should continue to understand its potential, learn the rules of the game and participate in its evolution.
For Moncler's 70th anniversary celebrations, our NFT launches were centred on community-building, inviting customers to be a part of our loyalty tier. The NFTs were gifted to customers who bought the Platinum version of our Moncler Maya 70 jacket, and to 500 visitors who attended The Extraordinary Expedition exhibitions.
What's your favourite item by Moncler?
Inspired by the Himalaya style of the '50's and redesigned in 2003, the Maya jacket remains a signature piece—it's arguably the one that best echoes Moncler's spirit and legacy.
Any style tips for pulling it off?
Make it your own! There's no right or wrong way so long as you feel good in it.