The LV x NBA collection is now available at Louis Vuitton's outlets and online
The relationship between basketball and fashion used to look a lot like this: get a winning player to endorse a sneaker from preferably Nike or Adidas. Repeat every season.
And while this was a successful formula, it wasn't until the arrival of social media that the athletes finally had a place and platform to showcase their prowess both on and off the court.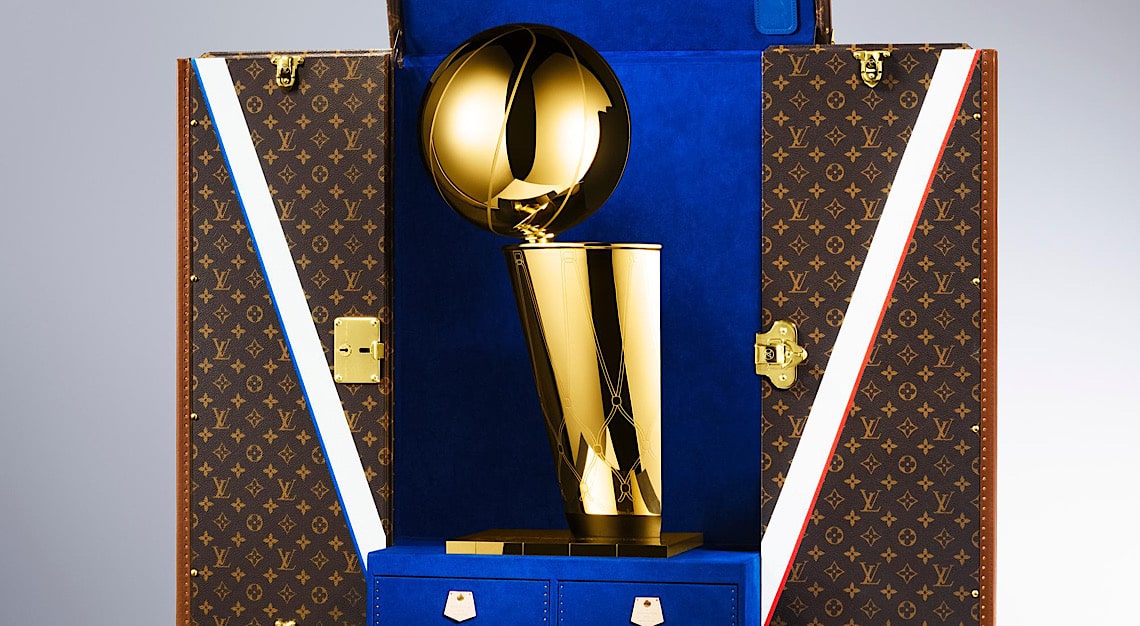 The ability to strut through the arena tunnel – more fondly known as the concrete runway – in a stylish, designer outfit was starting to cement some of the National Basketball Association's (NBA) best players as bona fide style icons. Think of the Cleveland Cavaliers, led by Lebron James, arriving at the 2018 NBA Finals in coordinated shrunken Thom Browne suits.
While this space was already imbued with streetwear, the Cavaliers' high-end fashion statement was basketball's gateway to luxury fashion and a precursor of what was to come. Namely, Louis Vuitton's collaboration with the NBA.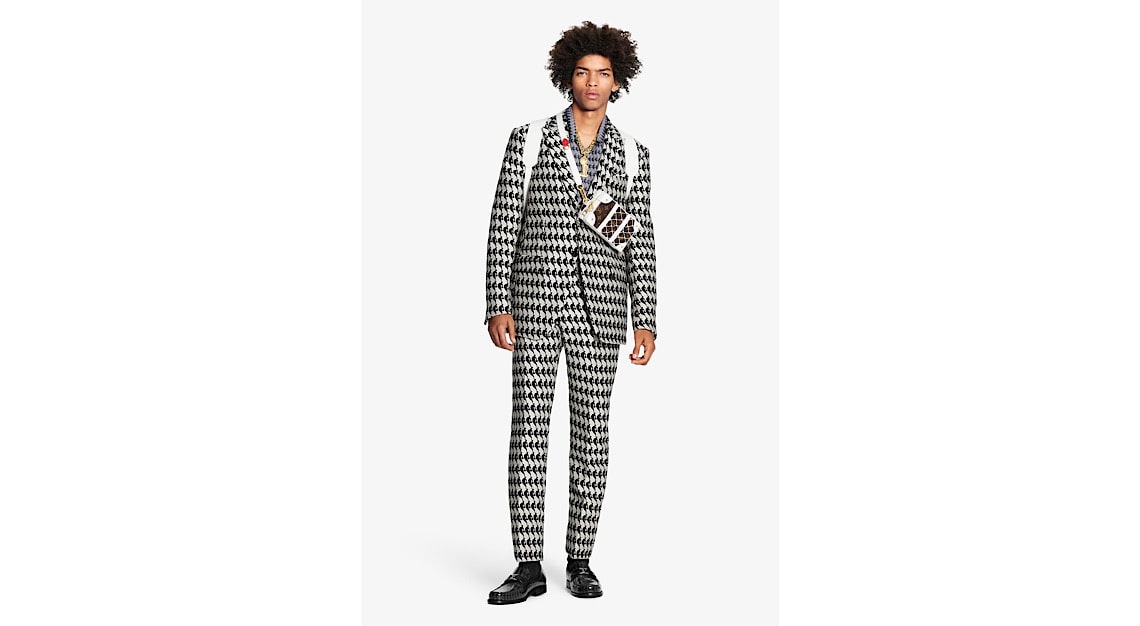 Apart from crafting the custom-made casing that holds the Larry O'Brien Trophy, the Maison has unveiled the Louis Vuitton x NBA capsule collection to mark the end of the championship. While Louis Vuitton has had a long history of creating cases for the world's most coveted trophies, this is its first and only partnership with a North American sports league to create ready-to-wear and accessories. The partnership will run for three years and was created to reflect creative director Virgil Abloh's vision of inclusion.
Based on the idea of a player's wardrobe, the collection is divided into three distinct codes. Travel and Transit features casual cashmere tracksuits; Game Arrival includes smart pieces such as embossed leather jackets, monogram jeans and T-shirts, while Press Conference comprises tailored suiting in accordance with NBA's business casual dress code.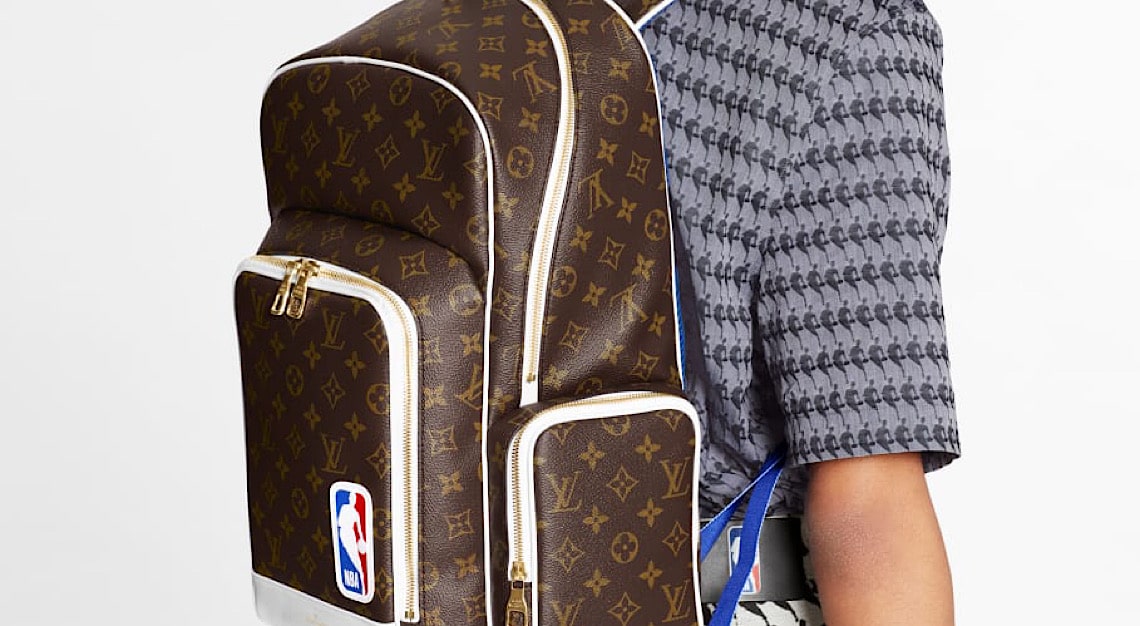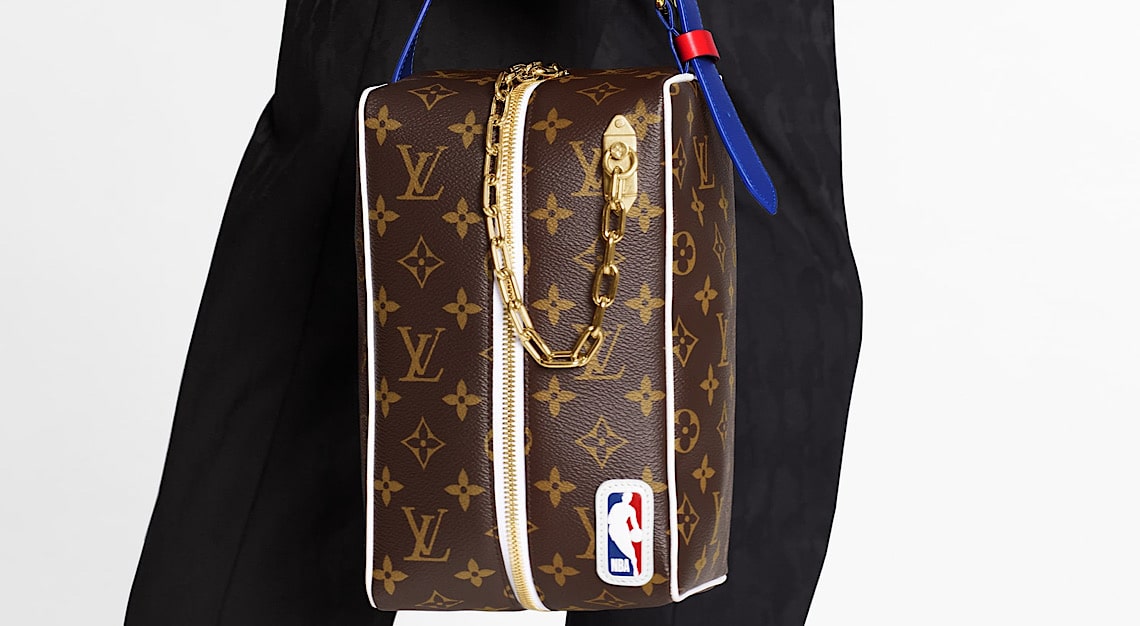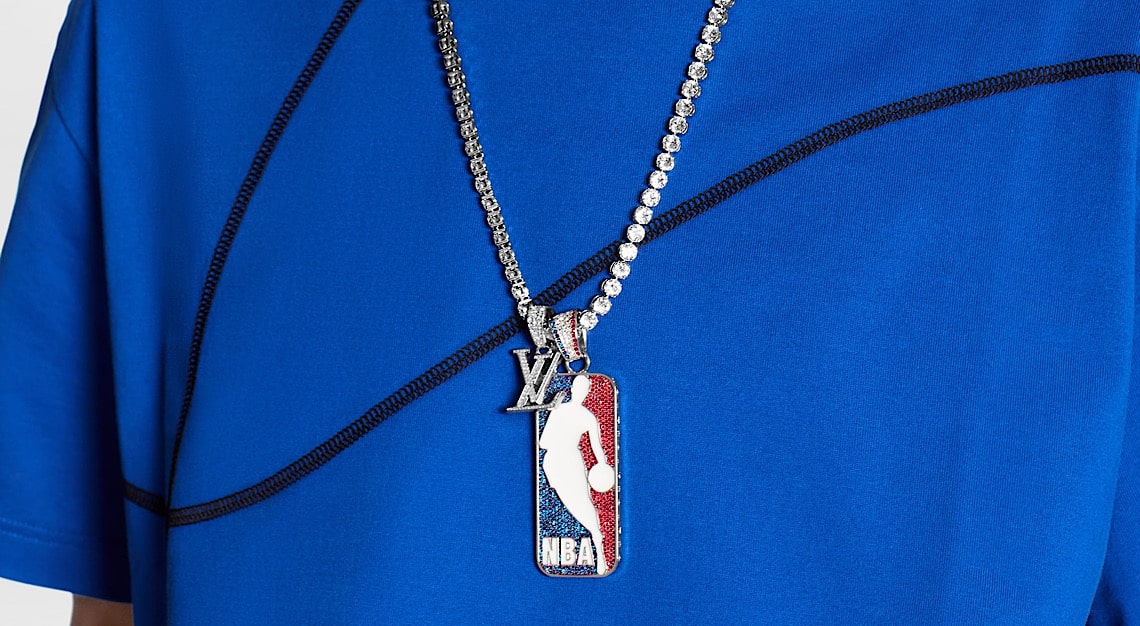 A key highlight is the NBA logo print, which has been cleverly multiplied into a pattern that resembles a houndstooth motif. The bags also draw on heavy inspiration from the colours of the NBA emblem and the court. Think LV-emblazoned monogram shoe bags and the Keepall that uses a basketball hoop netting for its side panel.
And let's not forget the hardware. The '90s influences of famous basketball players like Magic Johnson ring strong, with logo pendants dominating this collection. When it comes to shoes, many assumed Abloh would sneak in a high-top basketball sneaker. Instead, there are chunk-soled derbies and lace-up leather boots, pieces that both players and fans can wear off the court.
This story first appeared in the December 2020 issue, which you may purchase as a hard or digital copy