At Jason Ong's restaurant, you'll enjoy your pick of eight varieties of caviar, the widest array available in Singapore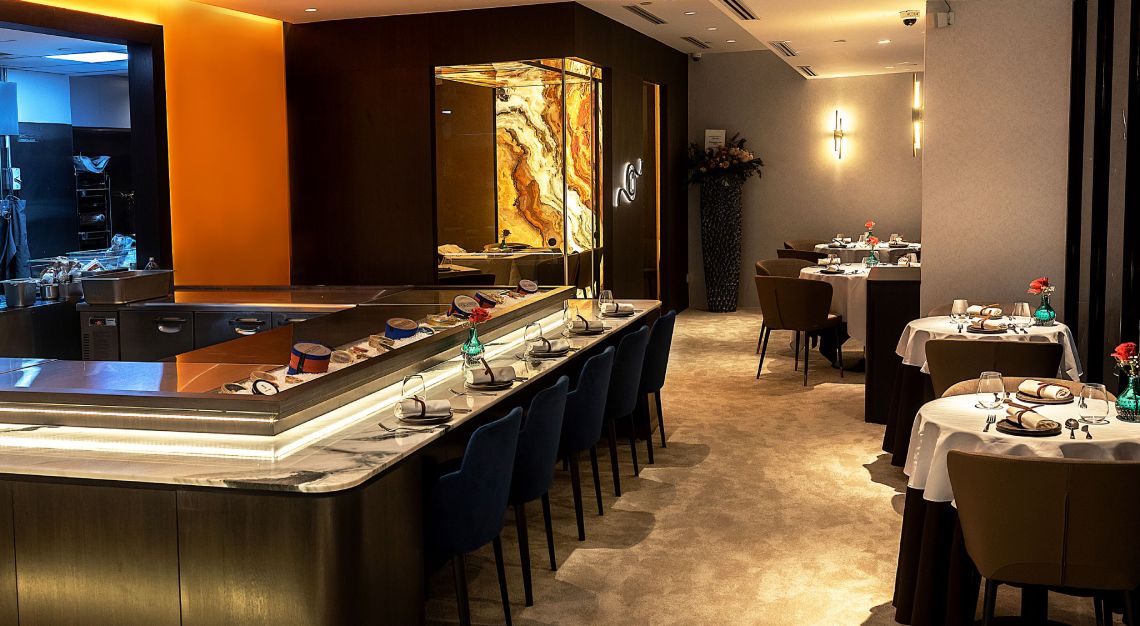 Contemporary fine-dining restaurant Caviar is an exquisite showcase of the coveted sturgeon roe, proposing new culinary creations that highlight the rare delicacy. The sophisticated space, restaurateur Jason Ong's second after Uni Gallery, opened last December at Palais Renaissance, playground of the well-heeled and discerning. Forecast from Orbis Research seems promising; the caviar market is expected to be worth US$500 million by 2023, an approximate 5.7 per cent growth since 2018.
Ong, a supplier of premium seafood, believes that the reason caviar is now exciting again to the world's top chefs is due to the new innovations in aquaculture; farmed caviar, free of the controversy that surrounds wild caviar, is now considered top-tier, on par with the best. "Thanks to a greater awareness about the foods we eat, it's no surprise that the best restaurants anywhere in the world that feature true caviar have now opted for nothing less than the highest quality farmed alternatives."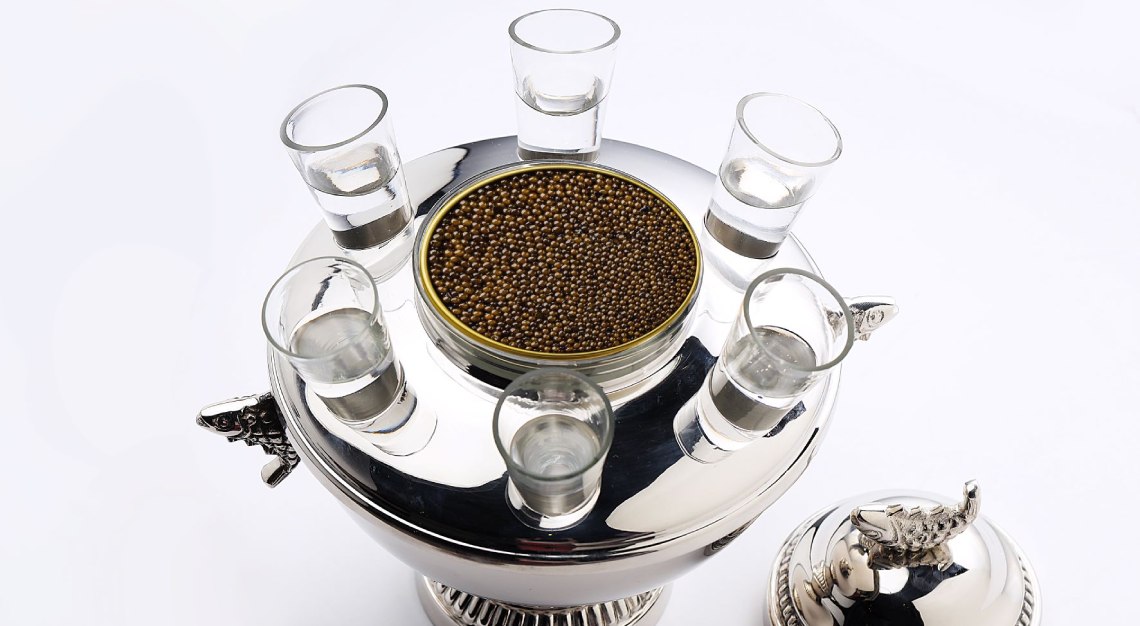 Caviar connoisseurs will have their pick of eight varieties of caviar, the widest array available in Singapore, including Kaluga Queen, Oscietra, Sevruga and Beluga. The reins of the new restaurant are in the hands of 28-year-old chef Karleen Kasim, who leads her young dynamic team in creating 'zero-waste' degustation menus. Kasim, who cut her teeth at Naeum and one-Michelin-starrer Cure, is poised to take the fine seafood to new culinary heights.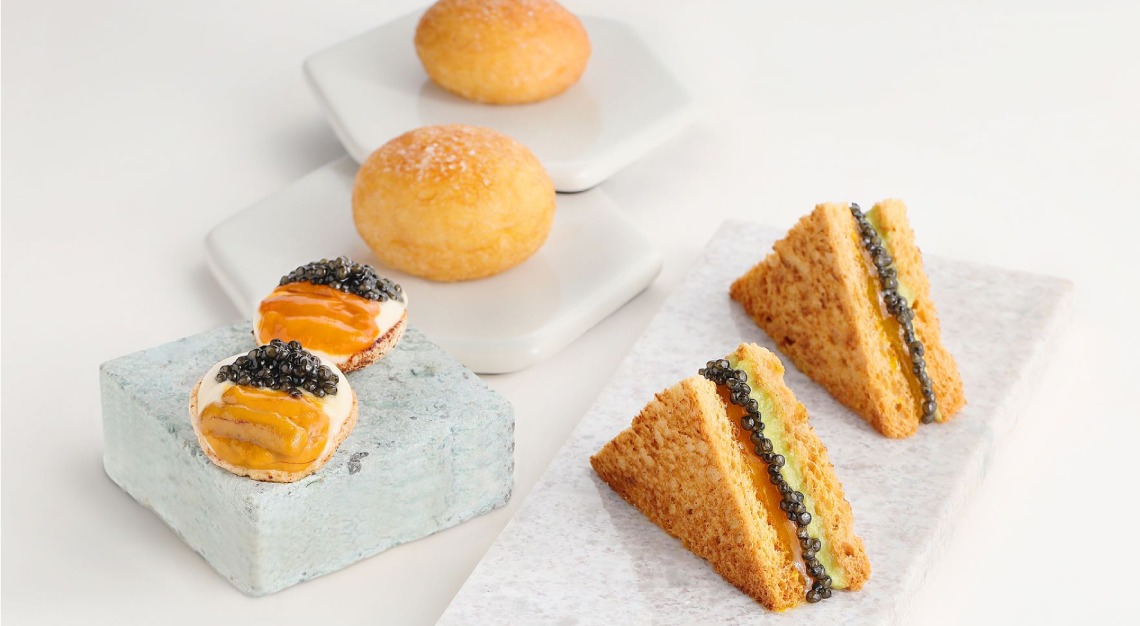 The evening began with a twist on a classic. Amongst the trio of amuse bouche was her take on the blini—a Tomato Macaron topped with Sturia Oscietra caviar and Bafun uni—that underscores her background as a pastry chef and her mastery of sublime textures and flavours in one elegant bite. And Champagne from the house of Legras & Haas was a beautiful choice, crisp and balanced, subtly accentuating the salinity of the caviar.
As if to leave no doubt that caviar is indeed the star, owner Jason Ong conceived the Botan Ebi Tartare, an entree to showcase not one, but two different varieties in a single dish. Not surprising then, that it's his personal favourite.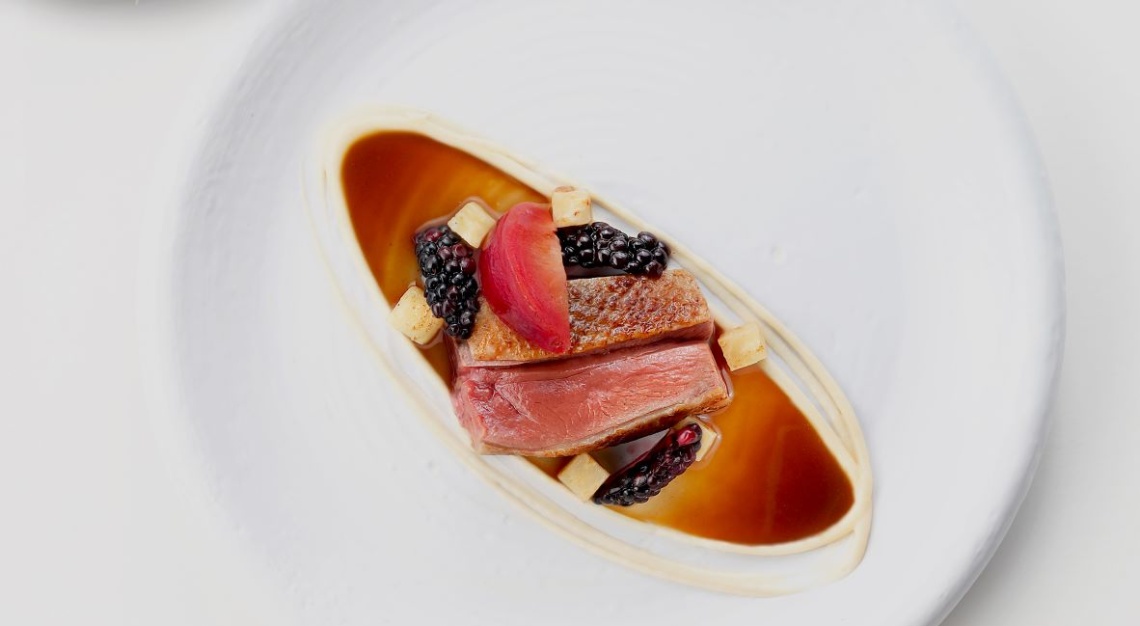 "I don't think I have seen anything like this served in any other restaurant before. Adding one type of caviar would elevate the dish, but having two to pair in a dish is just ostentatious," he laughed. "My original idea was to stuff caviar into the head of the botan ebi, [so] the diner can suck out the caviar together with (its) brain juices—a heavenly combination in my opinion." Alas, the idea was nixed by chef Karleen in favour of a more decorous option. "We settled on deep frying the head and topping it with 8 Gems No. 2 Superior Oscietra." A beat. "Well, I still want to see the 'suck the brain juice with caviar version' on the menu one day." So do we.
One of the more surprising highlights from the menu was dessert. The divisive sweet-savoury combination of sake lees ice cream and Polenco Siberian Caviar was an inspired choice. Made from the still-alcoholic byproduct of sake making, sake lees or kasu is both sweet and slightly acidic. Paired with the buttery, salty caviar, it melts into an excitingly complex cacophony of flavours. Inspiration was more straightforward. "Basically, the sake ice cream idea came when I was drinking sake with caviar, and it actually paired well," Kasim smiled.
We can't wait to see where inspiration takes Caviar next.
Caviar
390 Orchard Road
Palais Renaissance B1-07
Singapore 238871
Tel: +65 9888 1217