Welcome to On The Table, where we feature recipes by Singapore's best chefs and bartenders. In part one of this series, we e
xplore Irish soda bread, growing up and ambition with chef Andrew Walsh
24 years ago, Andrew Walsh was a teenager in Ireland with a penchant for curiosity and a knack for trouble. Today, at 38, he's one of the more influential chefs in Singapore, a well-trodden ground for the food-obsessed. He was running the dessert bar at Jason Atherton's Pollen Street Social before coming to town in 2012 to head Esquina and The Study, also by Atherton.
But you didn't really know him until 2015, when he opened Cure, a modern European restaurant on Keong Saik Road. Its name is inspired by the Latin word, curare, or in other words, "to take care of". While he keeps himself busy with other concepts like Butcher Boy, a contemporary Asian-fusion grill, and soon, a wine bar, Cure is where the heart is. It is cosy, understated and hits close to Walsh's home with its offering of solid Irish cuisine. At Cure, seemingly unfussy food has been fussed over a great deal, proving a point that there's more to Irish food than potatoes, and something as simple as a soda bread could ruin bread for you for a while. Here, we find out the significance behind Irish soda bread and what it means to be Andrew Walsh.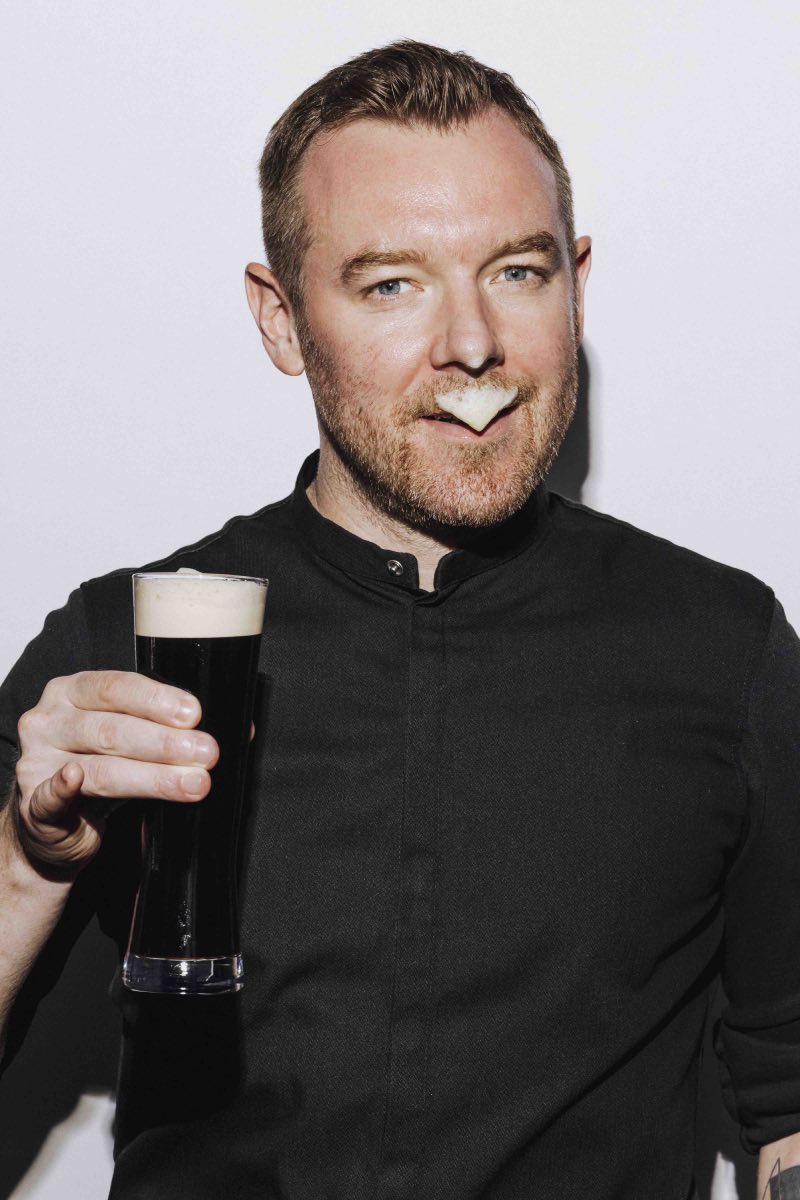 What is the importance of soda bread to you?
It's a staple that brings back memories of growing up in Ireland. I'm from a family of eight and you know, money was tight. My dad made a living from fixing telephone poles and you know, digging holes in the road, and my mom was in and out of cleaning jobs and more. When you have that, there's a lot of different mouths to feed, and so the soda bread, a humble mix of oats, buttermilk, honey and treacle, is easy to bake on a daily basis. We'd break bread and have it with butter and tea in the morning, and as a snack before bedtime.
What were you like as a kid?
As witty and funny as I am now, and just as handsome as I am now. As a kid, I was always intrigued by things. I was always looking at things to find out where, what, when and how, and just being in tune with what was around me. Like most kids, I was into a lot of sports, like Gaelic football, basketball, hurling, etc. I was very active, very inquisitive and I loved nature. I was also a bit of a troublemaker at school, like anyone was. I got into fights, made fun of the teachers and skipped school, which actually got me into cooking. I wanted to earn my own money and be independent, and I liked that grasp of independence. When I sought that out, I just wanted to pursue it more. I started working during the summer holidays, from washing dishes and peeling potatoes to running the grill section, before going off to culinary school. I left school before I could finish it.
You started out washing dishes for the restaurant your brother was cooking at. One could say he was the catalyst for your career.
Yeah, and when you're at that age, 13 to 14 years of age, you're always seeking to join something, whether it's a football club or gang. I guess I found a nice community in the kitchen. It felt like home. 
Since leaving school at 15 for the kitchen, what has the industry opened your eyes to?
Nowadays, food, wine, travel and design are very much associated together. For me, food and that culture around it, that artistic approach to it, really opened up doors to educate myself. When you drop out of school and enter culinary school, you get obsessed with food. So I did, and I still do today; reading, researching and developing new dishes. But it's what comes with it: travelling the world, meeting other great peers that enlighten you, and the guests. It's a great education and a great licence to travel. 
So it helps with personal growth.
Definitely, only if you're willing to explore and never give up. It can be very hard at times, when you have nothing in the bank. It's easy to throw in the towel. I hate to say this but I've met a lot of chefs, better than me, who have probably given up on occasion.
Were there times when you wanted to give up?
A couple of times. Like the time when I was 23 and super broke in London. I said to myself, what is the point? I'm working 80 hours and I have no money. It was also a very abusive, regimented way of running a kitchen, too. But when these days happen, you have to make a promise to yourself that when you do make it, nothing will be taken away from you. You just pursue it and maximise it to the best, without diluting yourself.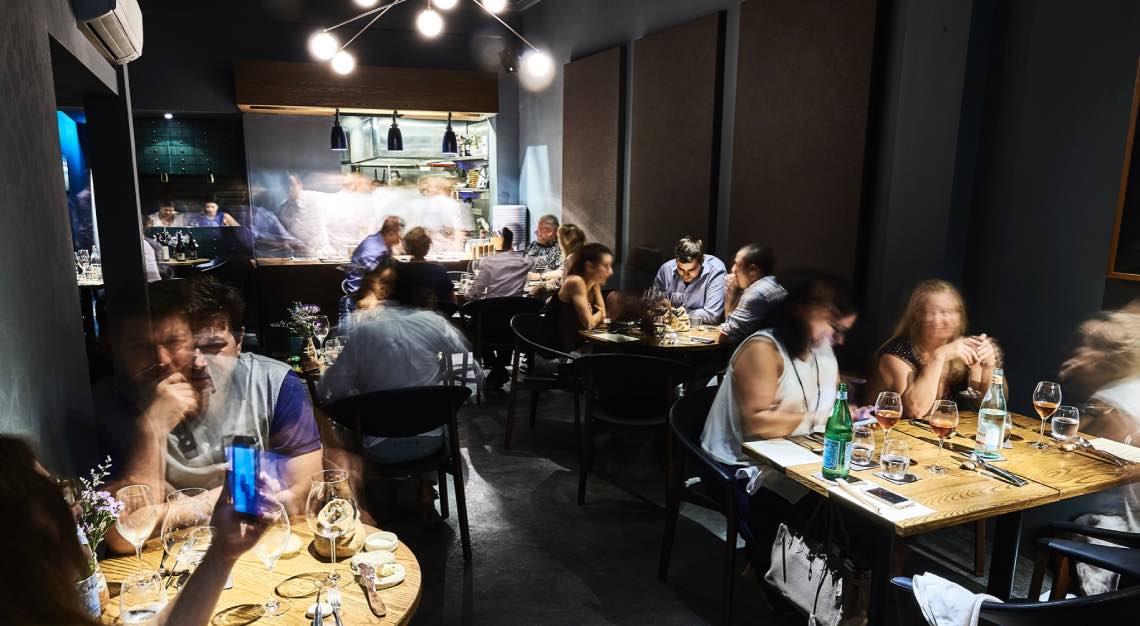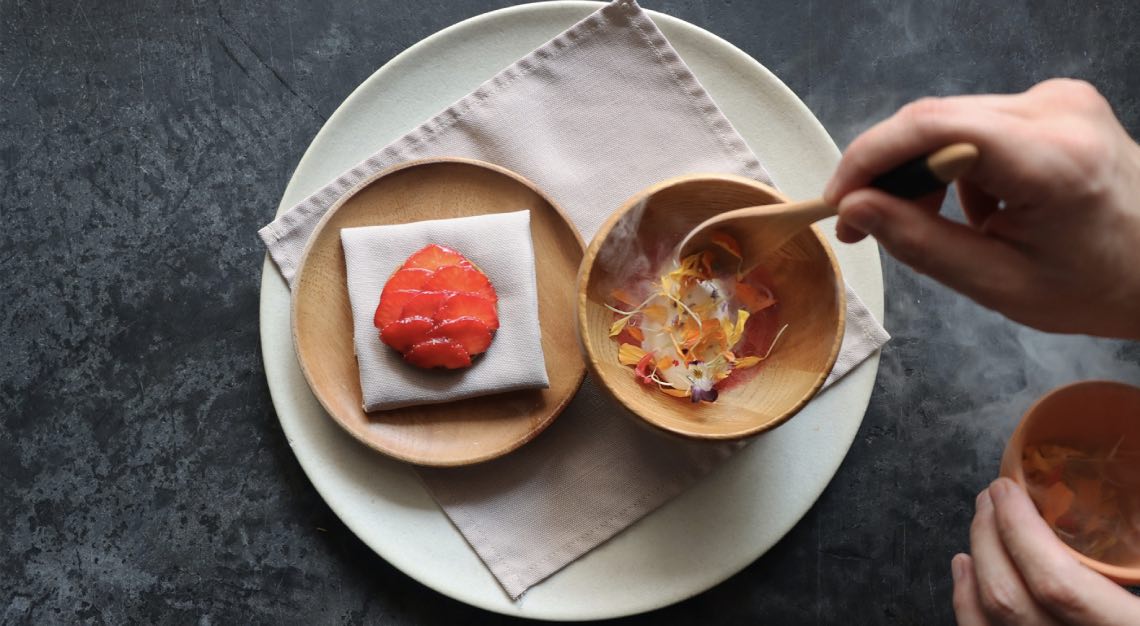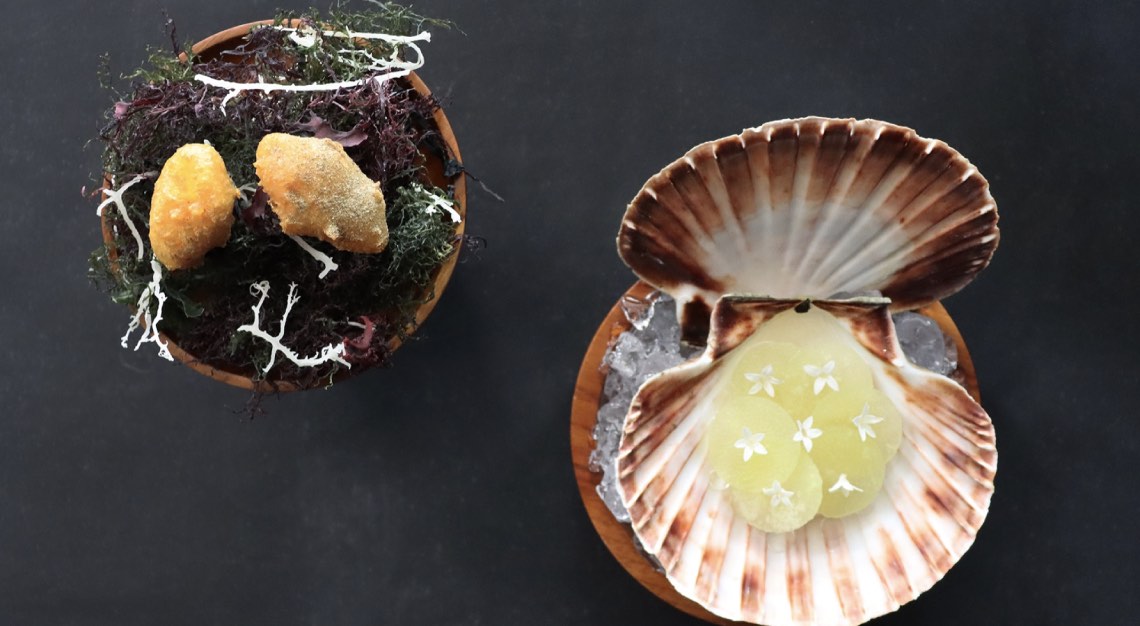 Kitchens must have been hell in the past.
Yes. I don't condone it and I'm glad that this kind of manner is not tolerated today. You could have pans put over your head or soup poured over. It was the survival of the fittest. If you were a senior chef de partie, you'd want to be a junior sous, and when you're the sous, you'd want to be the chef. You would be willing to take anyone out of your way.
Are you a perfectionist?
What chef isn't? If you're not, there's something wrong. If you let the small things go, then the bigger things will come. 
How do you manage expectations then?
You keep it honest and humble. You don't let success go to your head, and you don't let yourself get out of control. 
In your early days as a cook, what did you learn that helped you as a chef and a leader?
I was never afraid of hard work, the hours, confrontation or failure. I'd have no problem starting all over again, tomorrow in the morning. It's a marathon, not a race. What also helped shape me in the past to where I am today is my ambition. I think this has been in Irish history for a long time. The Great Irish Famine forced people to leave their homes as refugees, and because they'd have to go away, they'd make sure they return as a success. Now, if you're going to miss out on big events, like weddings and anniversaries, you know it's for a reason enough to build your career and dreams. A chef once said to me, that "if you ever want to get angry, just get angry with yourself, because the aggression will drive that fear in you to succeed." 
What does it mean for you to cook for people?
I think it's a great opportunity to give them escapism from rituals and routines. Like our Nua Irish menu, it is to transport them to a place where they haven't yet been, or simply a happy place. When we've achieved that, we are happy ourselves. 
How has your cooking philosophy evolved over the years?
I don't pigeonhole myself. If you look at an actor who can be diverse in terms of drama, comedy, fiction or theatre, that's the kind of approach I want to take to food. I'm not afraid to turn my hand to any cuisine. I believe in my palate, and I believe in the guys who I work with. 
What do you think was the best thing that happened to you in 2020?
That's a very good question and I'll give you a very honest answer. I hate to say that, due to the pandemic, it was an opportunity to slow down, and I mean, properly slow down. For the first time in my cooking career, too, since 14 years of age. I'm 38, so that's 24 years. I've never been between jobs. I've never taken a month off to discover myself. During the lockdown, while the restaurant was open for pie orders, I got the chance to eat properly, sleep, read, exercise and clear my mind. I found gratitude for where I am, then and now; how lucky we are to be not out of the woods. 
How would you like to be remembered once you leave Earth?
Whatever way they see fit. For my family, a great brother and son. For my staff, a good leader and member of the team. For the community, hardworking, positive and energetic. But that's a question you should be asking behind my back.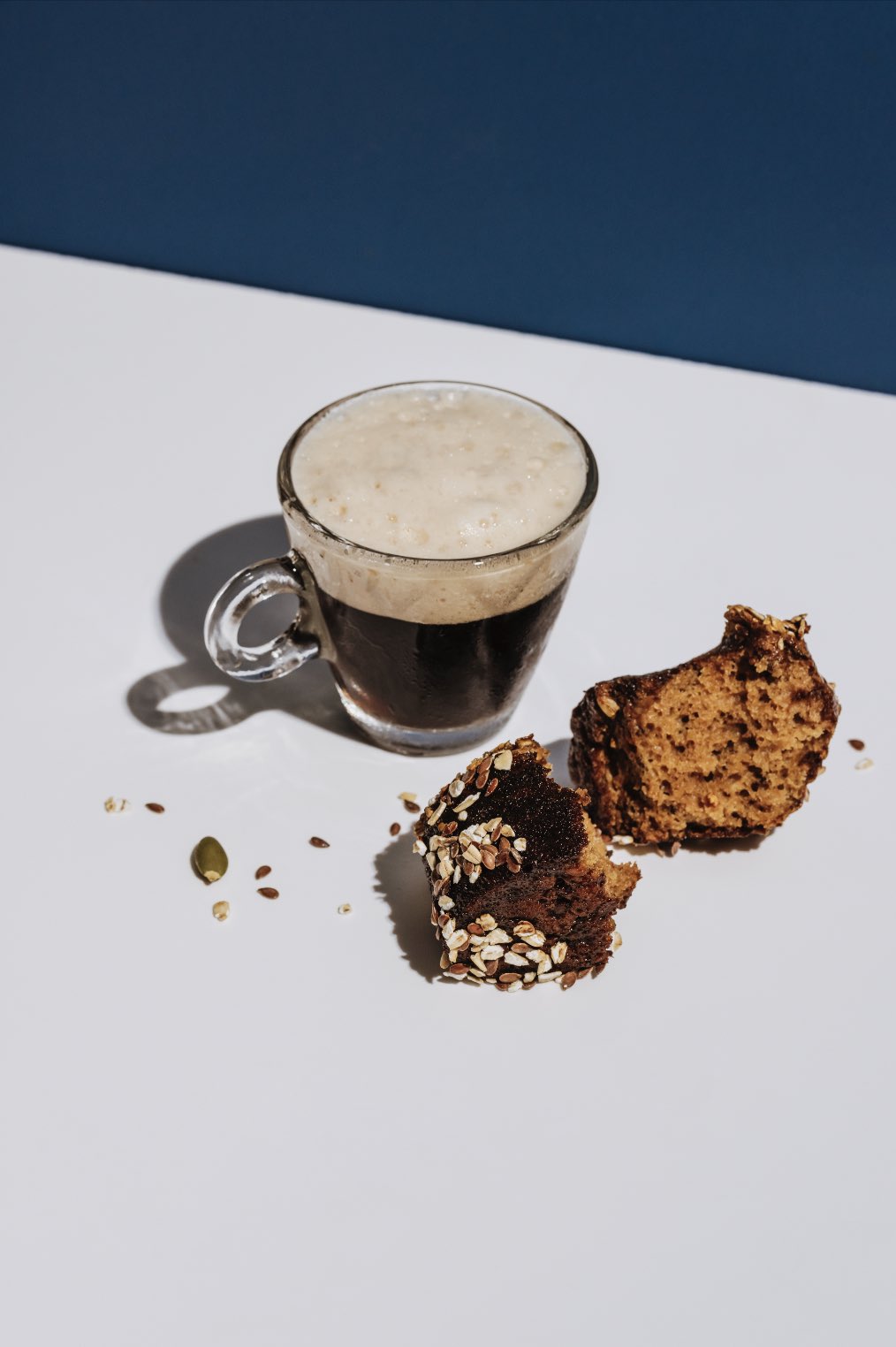 Soda Stout Bread
By Andrew Walsh
500g Bread Flour
8g Baking Soda
10g Salt
100g Treacle
1 Egg
425g Buttermilk
175g Stout
40g Flax Seeds
70g Pumpkin Seeds, chopped
Toasted Rolled Oats
Stout Glaze*
Stout Soda Bread
Preheat the oven to 130°C. In a large bowl, stir bread flour, baking soda, salt, treacle, egg, buttermilk and stout till they are nicely incorporated. Avoid over-stirring. Add the chopped pumpkin seeds and flax seeds into the mixture, and mix gently. Prep 34 bread tins (3.75 x 2.25 inches) by spraying them with canola spray. Fill each tin with 40g of mixture and sprinkle with toasted rolled oats. Bake in the oven for 15 minutes. Remove from the oven and brush with a layer of Stout Glaze. Place the tins back in the oven and bake at 180°C for another 15 minutes. Remove from the oven and allow to rest on a cooling rack before serving.
*Stout Glaze
1L Stout
200g Fermented/natural honey
400g Treacle 
Combine all the ingredients in a pot and bring to a boil over high heat. Once the mixture starts boiling, reduce heat to low and allow the mixture to simmer, until it is reduced by half into a sticky glaze.
This is a Robb Report Singapore x William Grant & Sons initiative that first appeared in the July 2021 issue. Purchase it as a hard or digital copy, or have luxury delivered to your door by subscribing here