The Lamborghini Huracan LP640-4 Performante is the maddest Huracan ever
In the case of the Lamborghini Huracan Performante, less is certainly more. Weight is down by 40kg and power is up by 30hp over the standard Huracan. While this might not seem like an enormous weight reduction and power bump, the devil is truly in the details. And those details conspire to make the Lamborghini Huracan Performante a true race track weapon.
Elements like the fixed rear wing (rendered in carbon fibre, naturally), complemented by ALA, Lamborghini's active aerodynamics system that can close off or open flaps located around the car to minimise drag or maximise downforce.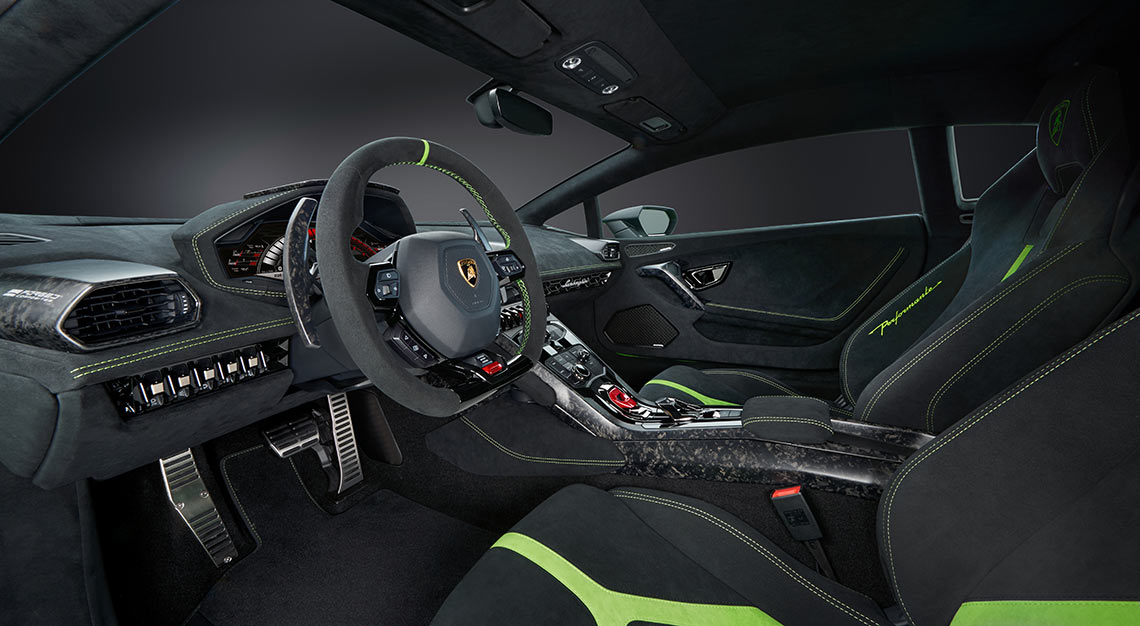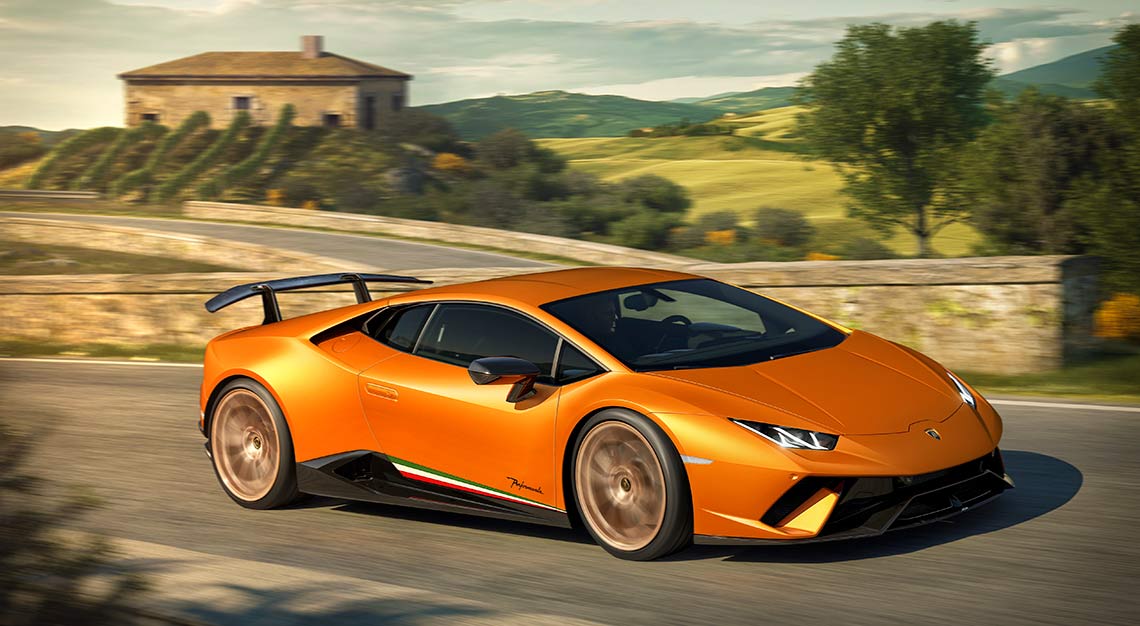 The system can even open/close flaps directing airflow to either side of the wing to decrease roll and increase grip when cornering. A feature that will no doubt come in handy when you're trying to set a lap record at your next track day.
Even the exhaust system has been redesigned for maximum performance, situated in the middle of the rear fascia to provide the shortest possible route and thereby improving engine response. This relocation of the exhaust outlets also provides more space for the rear diffuser, another key aerodynamic element in the Lamborghini Huracan Performante.
The Lamborghini Huracan Performante is every bit the ultimate Huracan — the perfect example of a road-legal race car.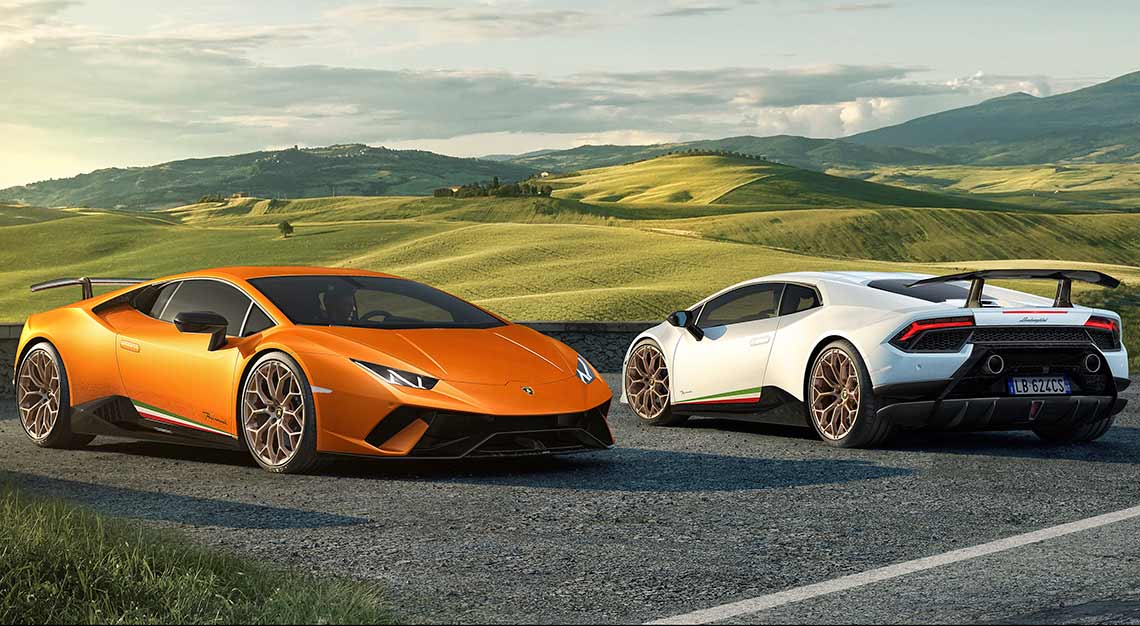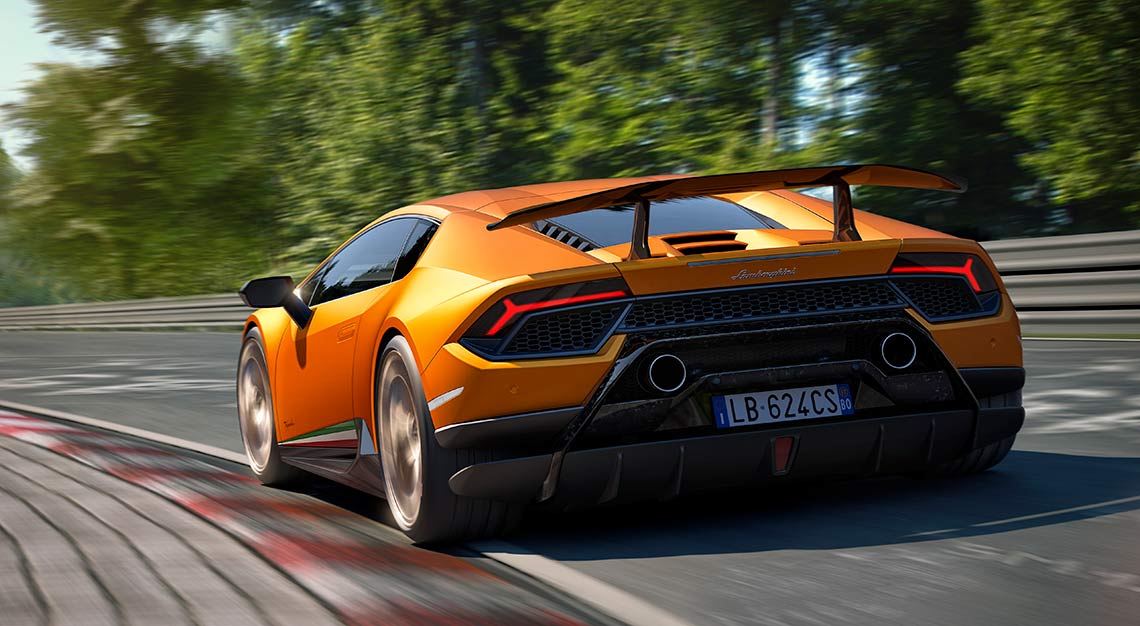 Car Specifications
Engine: 5,204cc, 32-valves, V10
Power:​ 640hp at 8,000rpm
Torque: 600Nm at 6,500rpm
0-100km/hr: 2.9 seconds
Top Speed: 325km/hr
Transmission: Seven-speed dual-clutch
Fuel Consumption: 13.7L/100km
Click here to view all participating cars and their specifications.