Leisurely Pursuits
Changing the time on your watch manually each time you fly from one city to the next can be a total drag. But all that hassle is negated when you're wearing the Seiko Astron GPS Solar because this electronic beauty connects directly to the nearest GPS network and self-adjusts at the touch of a button. Subsisting on light alone, it is the world's first GPS solar watch.
As soon as you land at your destination, the watch begins to search for the GPS signals and once it has found one, the second hand moves, indicating the number of satellites before it accurately displays the time. This is made possible by the exclusive Seiko ring antenna placed directly under the inner flange, which allows it to receive signals in every position.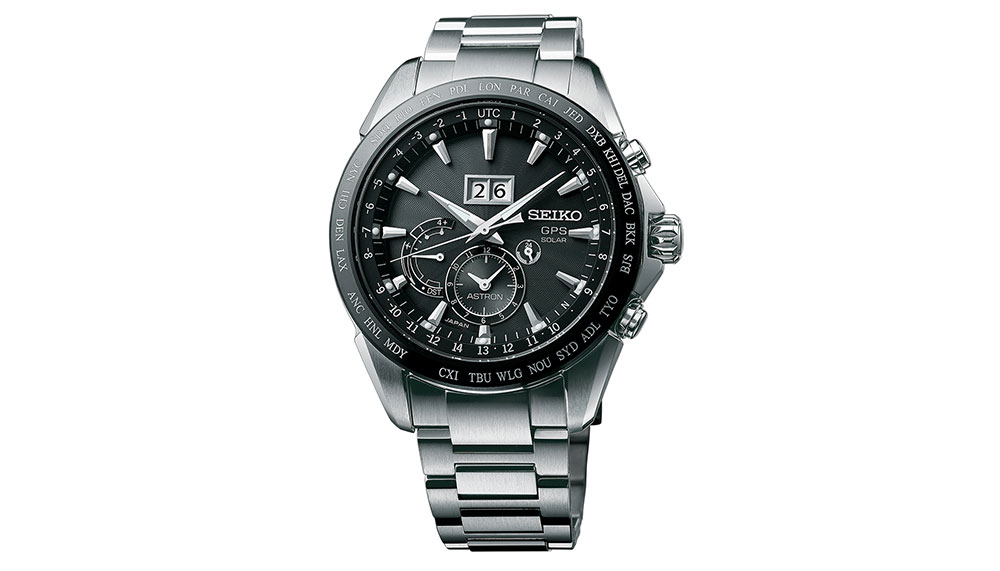 So whether you're sojourning across continents in a round-the-world tour or trekking into the remote wilderness, the Astron GPS Solar reliably tells the time so you know whether it's breakfast or lunch you're having.