A humble abode with a not-so-humble connection
As a Beatles' fan, Ken Lambert has a gripe: George Harrison, his favourite Beatle, seems to be overshadowed by fellow members Paul McCartney and John Lennon, and overlooked by fans. Lambert has grounds for complaint; McCartney's and Lennon's childhood homes are both protected and managed by the UK's National Trust, while Harrison's isn't.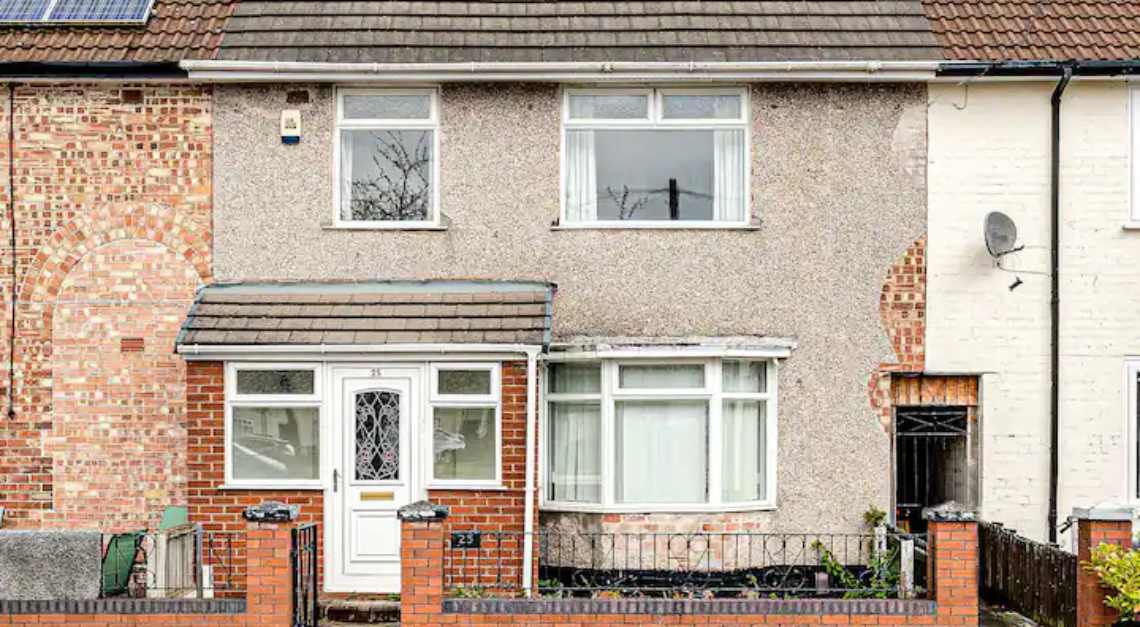 In fact, before this year, the unassuming three-bedroom terrace house, located in a suburb of Liverpool, had never enjoyed its celebrity connections. The Harrisons moved out in 1962, which was right before the 18-year-old Harrison and his band shot to fame. The house then belonged to another family until 2014, when it was sold again and converted into a rental property.
It was only in November 2021 when the tide started turning for the property. It was put up for auction and gained the notice of a sharp-eyed Lambert all the way across the pond in America, who bid on a whim and won with just £171,000 (S$291,704).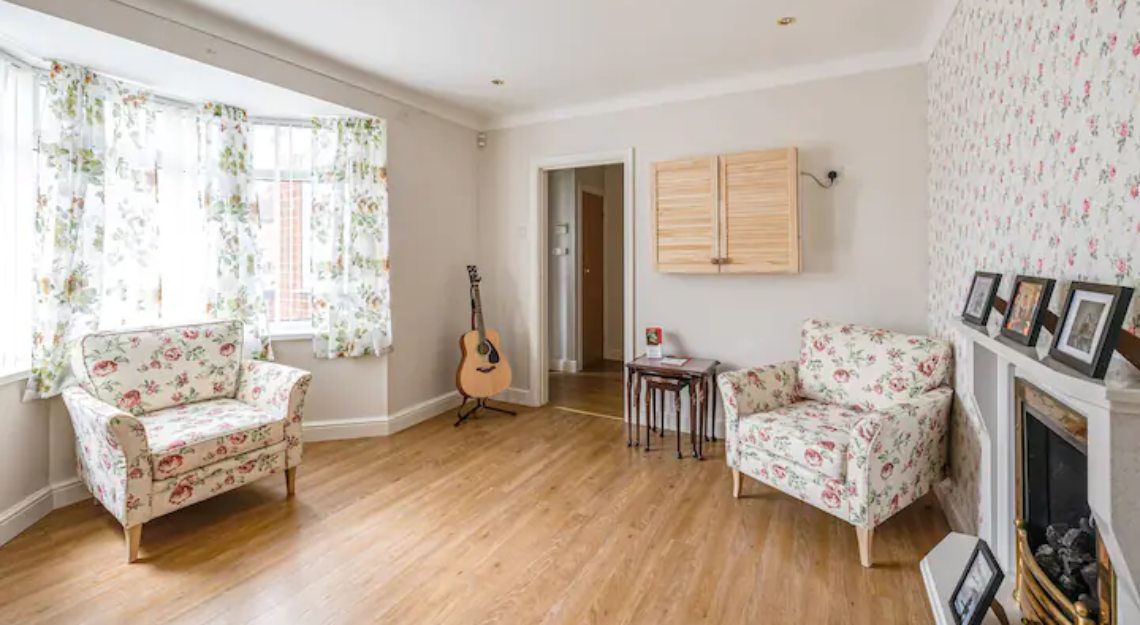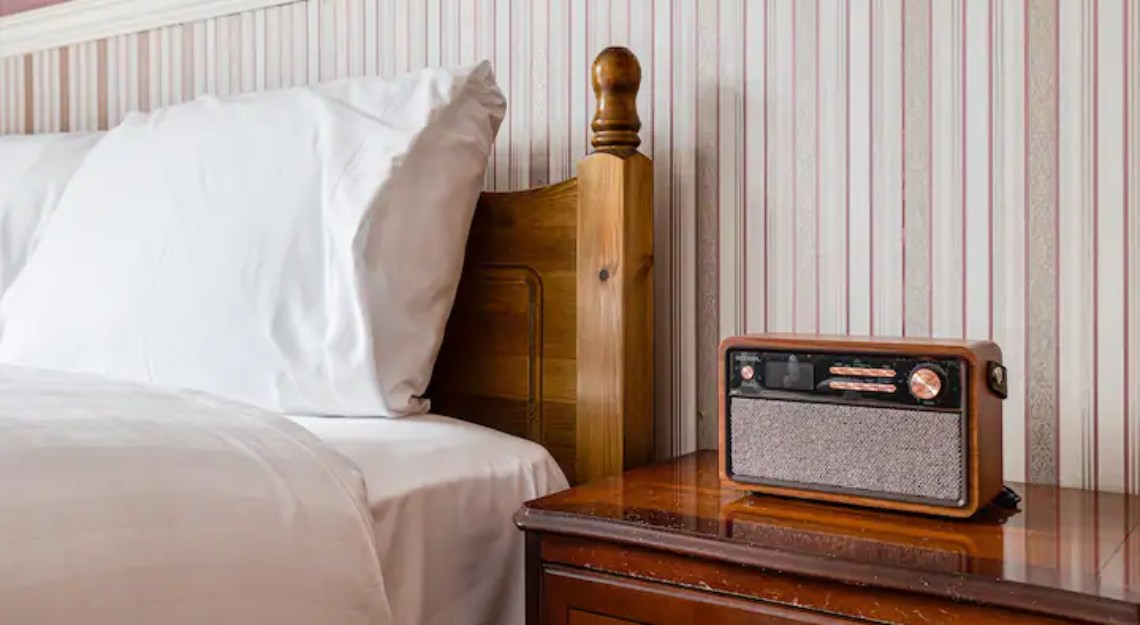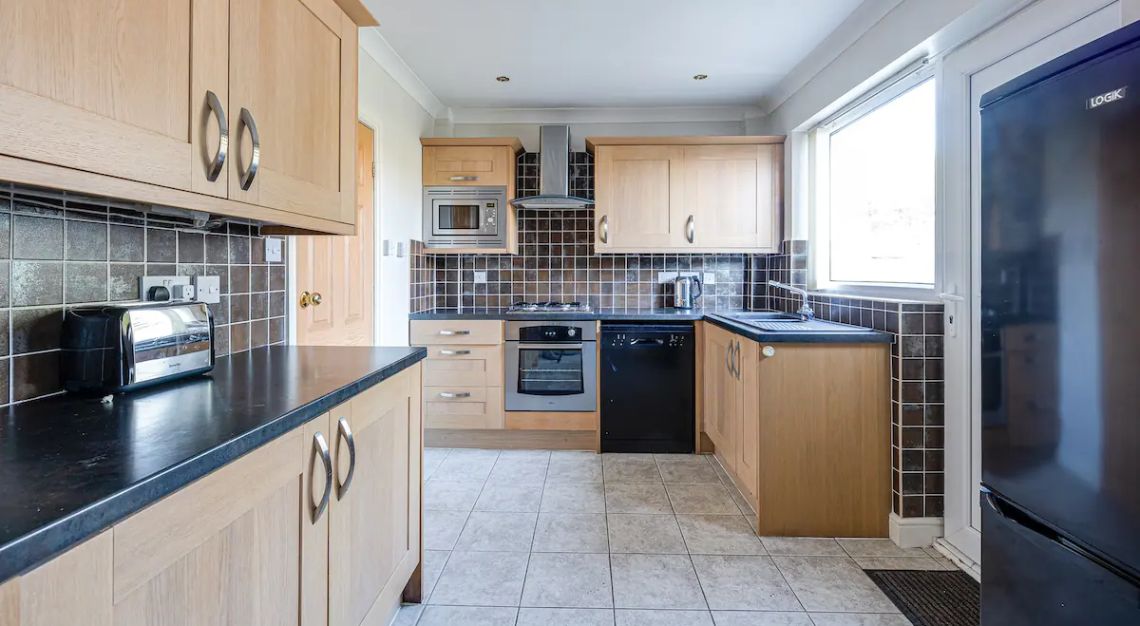 Determined to have Harrison's childhood home get as much attention as his band mates', Lambert decided to transform it into a living museum. He spent six months studying old photographs and sourcing vintage furniture to restore the home to its former 1950-style glory. He even purchased an acoustic guitar, a record player, and Beatles albums for the living room, where the band used to practise before stardom found them.
Some original features, such as the hutch in the kitchen, the bathtub, bathroom sink, stair post, and closet doors remain.
Lambert's efforts to gain attention for the property has certainly paid off. It has since become one of the stops on a weekly tour, where participants get to drink tea and play music in the very room the Beatles practised in.
Since April this year, the property is also an Airbnb. Starting from £200 (S$342) per night, you may sleep in Harrison's bedroom, use the bath tub he once used, and of course, play the guitar in the living room just as he did.