On your next trip to Tasmania, skip Hobart for an underrated and much-overlooked region that promises to offer a unique experience
Editor's note: See other Escape Plan stories here.
It's just gone noon on Flinders Island, which means one of two things for those visiting: seafood or beef? Renowned for its green cattle pastures and the variety of sea creatures which live in the water off its coastline of pretty bays and beaches, should you opt to get across to it by helicopter on a day tour, you're most likely to be served barbecued crayfish, lots of it… pulled from the sea that morning. If that's okay with you?
I touch down on one of the island's most picturesque bays – Killiecrankie – and walk its long, lonely shoreline, dwarfed by coastal mountains that grow right from the water. The water's cool, but worth the dip; an ideal precursor to a barbecued seafood lunch prepared right there on the sand.
There are no guarantees that you won't see another person – but it's highly… highly unlikely. In fact, all across this unheralded north-eastern corner of Tasmania, I feel like I'm the last person left on Earth.
While international travellers have discovered Tasmania, especially Hobart, Tasmania's historic, harbour-side capital (home to one of the world's most innovative – and controversial – art galleries, MONA, few know a thing about the northeast of the state.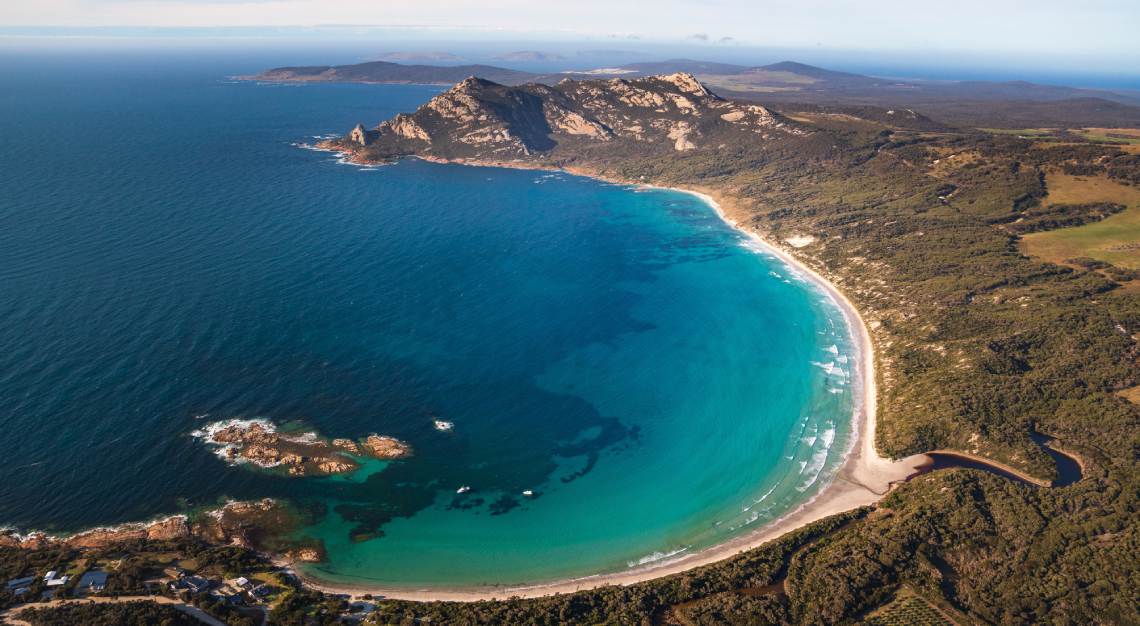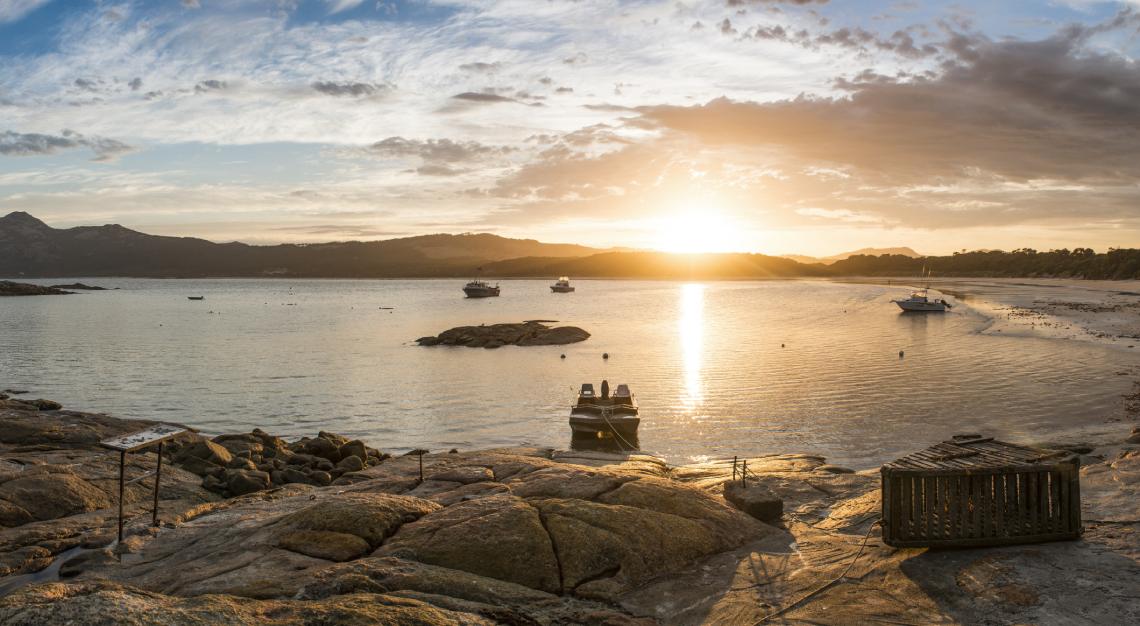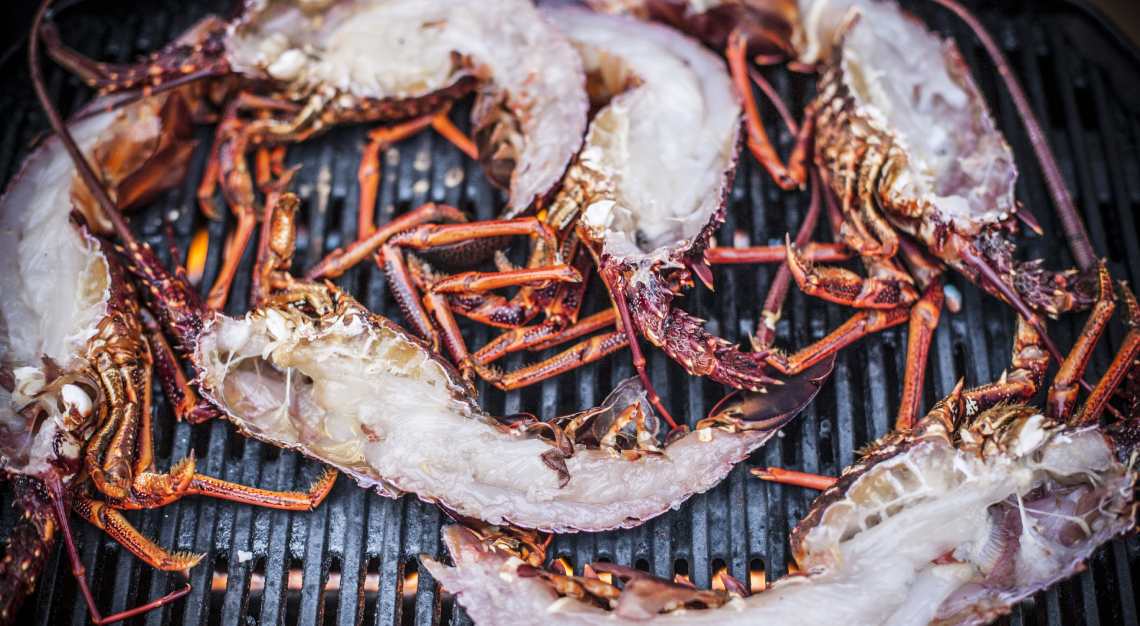 But with the creation of helicopter tour company, Unique Charters, the region has opened up a new offering of exclusive options for those prepared to pay. "We started this company because of the isolation factor," co-owner Peter Barron says. "This area is so incredibly untapped, few people know about it. Even Australians from the mainland don't. A lot of Tasmanians haven't even been here. People who come to Tasmania don't get to fully appreciate the island's size, nor realise how hard it can be getting from place to place. But helicopters don't need airstrips, or highways, we can go just about anywhere. And it's likely that you wouldn't see another person."
One of these out-of-the-way places to stay at is The Keep. First opened in 2019 – before going into hiatus most of last year due to COVID-19 – the hideaway was built on top of a 650m high rocky pinnacle that looks across a remote national park.
I'm flown in by helicopter (you can drive in a little over two hours, the last half an hour of the journey is on a gravel road) from the airport at Launceston, the main arrival point in Tasmania's north, and am left to myself inside a 100-hectare estate modelled on the fortified towers used by European rulers in the Middle Ages.
A Keep was used as a last resort if enemies managed to take the castle – the ultimate hiding spot. In a world ravaged by a virus, perhaps there's something assuring about staying in this sort of hiding hole, reachable only by dirt fire roads cut through wild forest. There are walking trails that cut their way through the forest – some take hours to negotiate, but I opt for short strolls in the immediate vicinity of my new home, allowing me more time to soak in the property's 300kg granite bath built outside which looks across the forest all the way to the east coast.
No one can bother me here at all – except private chef, Michael Richardson, who can be hired to whip up three-course feasts for guests. I opt instead to have the property to myself, cooking in a kitchen with floor-to-ceiling windows looking across the Blue Tier Forest Reserve.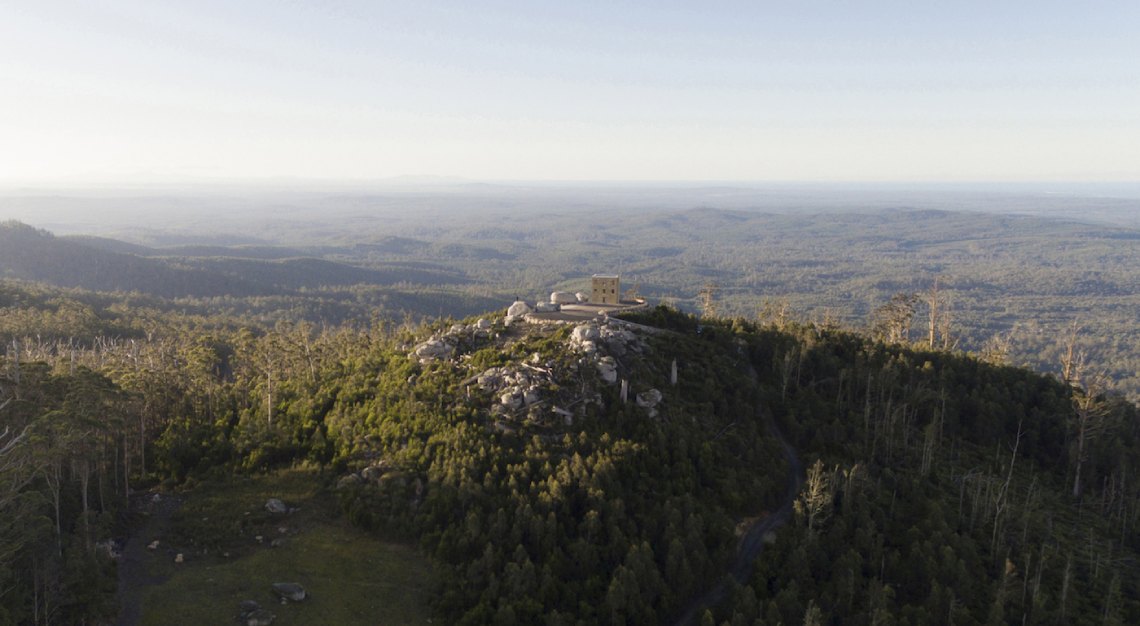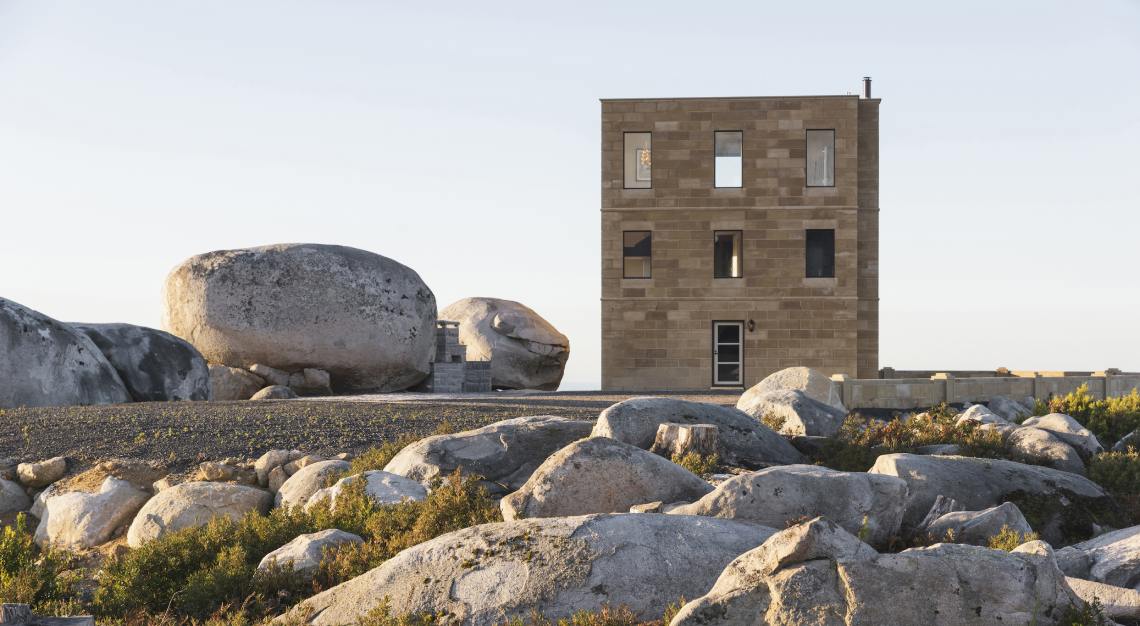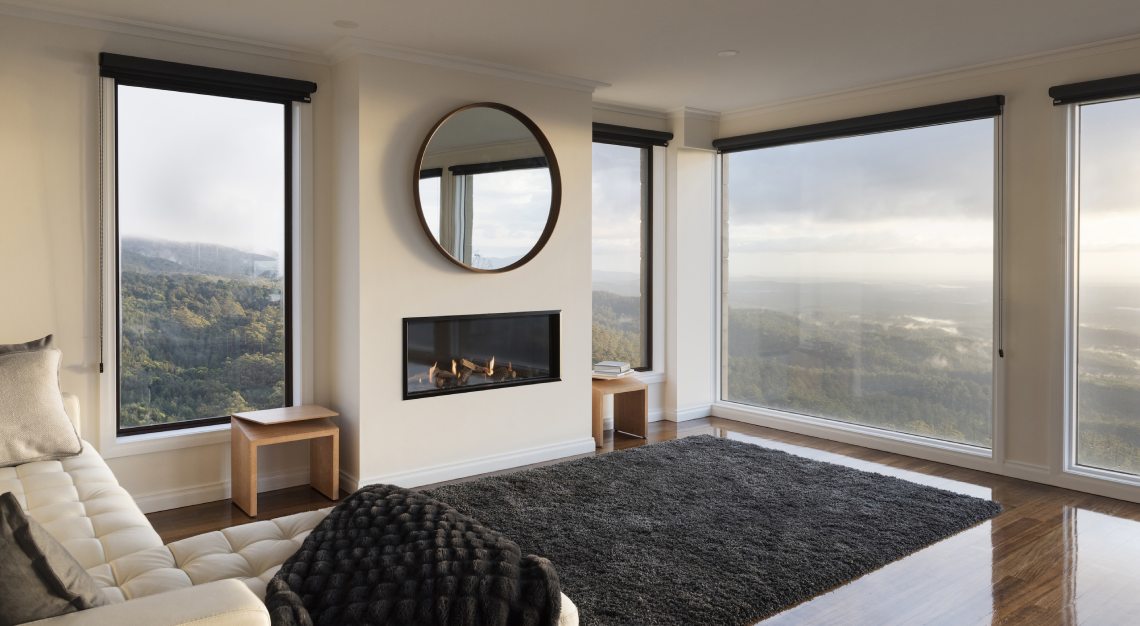 There's no need for a car… anywhere. A helicopter can land just beyond your front door and take you away on a variety of day tours spread across Tasmania's remote north-east corner and beyond, including its better-known landmarks, like Cradle Mountain, to the west. There are 52 islands spread across Bass Strait, which separates Tasmania from mainland Australia, that lie off its northern coastline. The Furneaux Islands – of which Flinders Island is the largest – are mostly uninhabited, with craggy shorelines tough for boats to negotiate. But pay a visit and you'll realise that these are some of Australia's most unheralded beaches; your entirely unspoilt haven.
Unique Charters takes me to Swan Island, which lays just a few kilometres off the coast. The island's rugged coastline is riddled with the wrecks of ships which failed to make it through difficult waters. After a stop at a remote oyster lease to choose the freshest molluscs as an entrée to my lunch, the helicopter lands beside convict ruins and a 176-year-old lighthouse – one of Australia's oldest.
There's a stunning beach here dubbed Little Wineglass Bay because it closely resembles its better-known namesake. To complete the seclusion, there's the option stay overnight on the island – sleeping in a historic house beside the beach.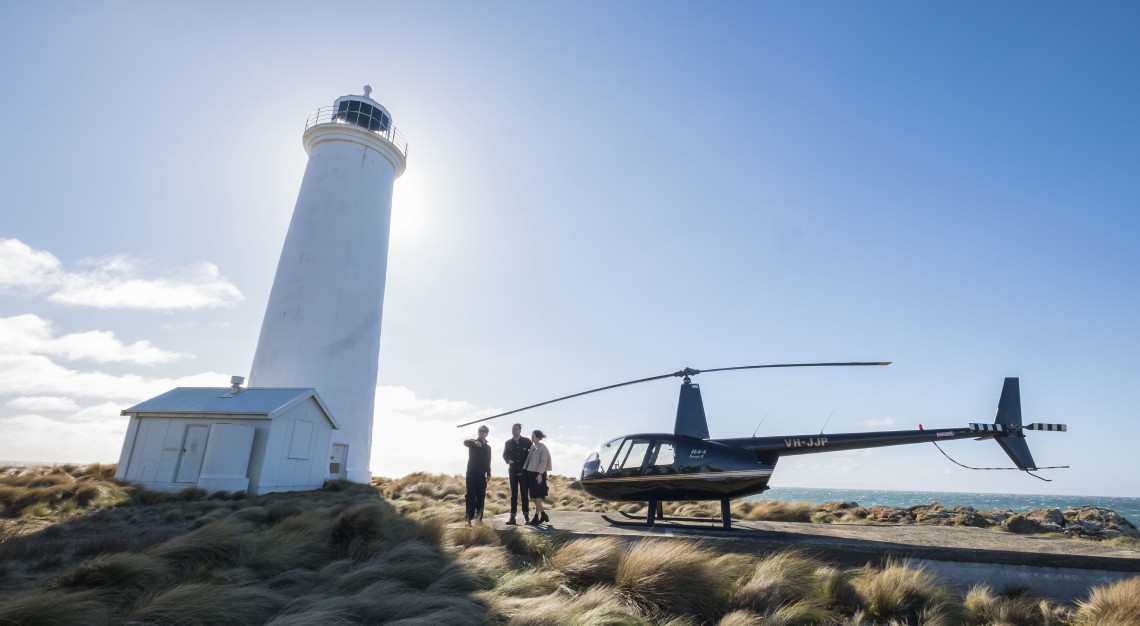 Still, there's far more to experience on day trips in the region. Unique Charters has spent years connecting with the area's renowned wineries and distilleries to provide exclusive tasting tours. Not far from the coast, the Tamar Valley wine region is Tasmania's oldest and largest, and runs for 60km from Launceston to Bass Strait, separated in two by the slow-flowing Tamar River.
Though it's home to some of Australia's most awarded cool climate wines, many of the wines here can't be found beyond these tasting rooms and a select few local restaurants. Crowds are few and far between, especially on VIP Wine Tasting Master Classes offered for Unique Charters' guests.
Forty per cent of Tasmania's wines are grown here – at over 30 vineyards, including sparkling wines in the Pipers River section of the wine region second in quality only to Champagne. It's a sub-section of the Tamar Valley wine region most similar to the French home of sparkling wine. I fly low over forest reserves and across entire hillsides of vineyards to land at wineries like Clover Hill, one of only three wineries in Australia that produce nothing but sparkling wine. It's perched so high on a hill you can see Bass Strait through the floor-to-ceiling windows of its tasting room.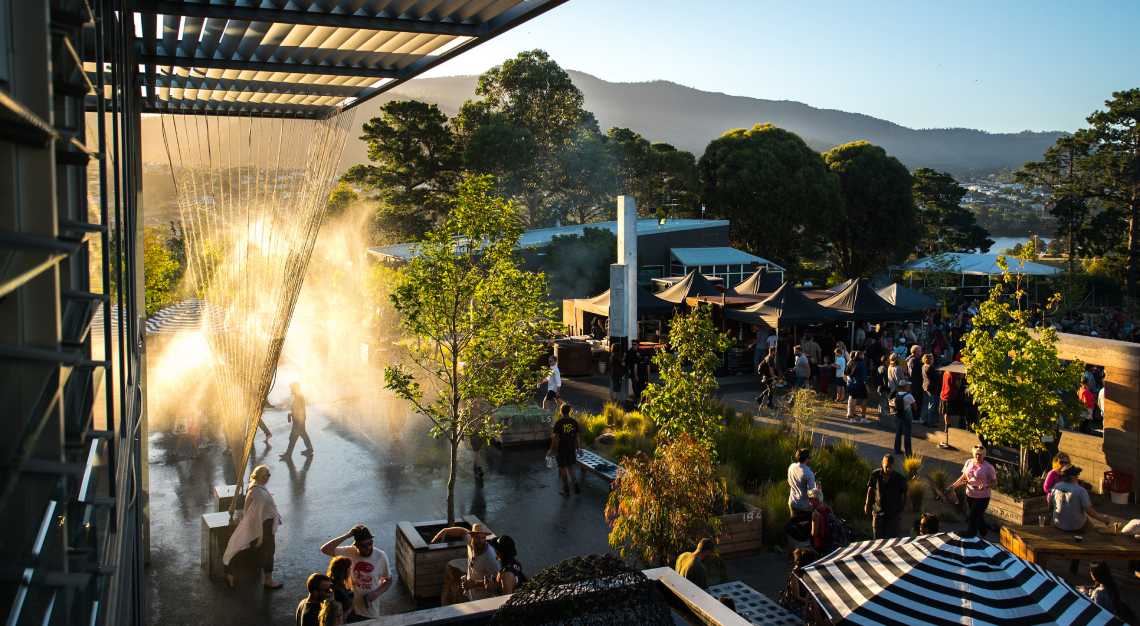 It's golf, however – not wine nor the region's off-shore islands – which first brought international attention to this part of Tasmania. My pilot deposits me right beside the clubhouse at Barnbougle, one of the international golfing world's best-kept secrets, whose story speaks volumes about the north-east.
Local potato and cattle farmer Richard Sattler owns a family farm on the northern coastline of Tasmania. After a successful foray into hospitality in Tasmania, he considered the idea of setting up a golf estate on his property, particularly after a visit to Bandon Dunes in the US, when the links-style courses built within the resort made him realise he too, had the perfect location for a similar business.
In the early 2000s, he sought the help of leading golf course designers Tom Doak and Tom Ramsay to create a Scottish links-style course. They built Barnbougle Dunes, which, in its second year, was named the 11th best golf course by Golf Digest (US).
"I wanted people staying at Barnbougle to feel like they're staying on a farm or wilderness retreat," Sattler says. "I didn't want to sell a bunch of houses on site, even if I could have made a lot of money. I wanted a wilderness refuge for golfers. I told both Toms to try get it into the top 10 courses in Tasmania. It ended up being almost in the top 10 in the world."
Six years later, Sattler created Lost Farm, the second course on his farm to make the world's top golf courses. But he resisted plans to build anything more beyond a restaurant – which looks across Bass Strait to the tiny fishing town of Bridport – clubhouse, and isolated villas and cabins set amongst a wild coastline where wallabies rule the roost.
And you don't have to be a golfer to appreciate these surroundings; the beach, walking tracks beside the course, and brand-new ocean villas built on top of high sand dunes above the water offer the same views. When I wake, the only thing I can see is sea and sand. From the lounge room, I watch the sea roll right to the dunes. There's also a small day spa on site, where before my treatment, I soak in a bathtub that looks across Barnbougle Beach.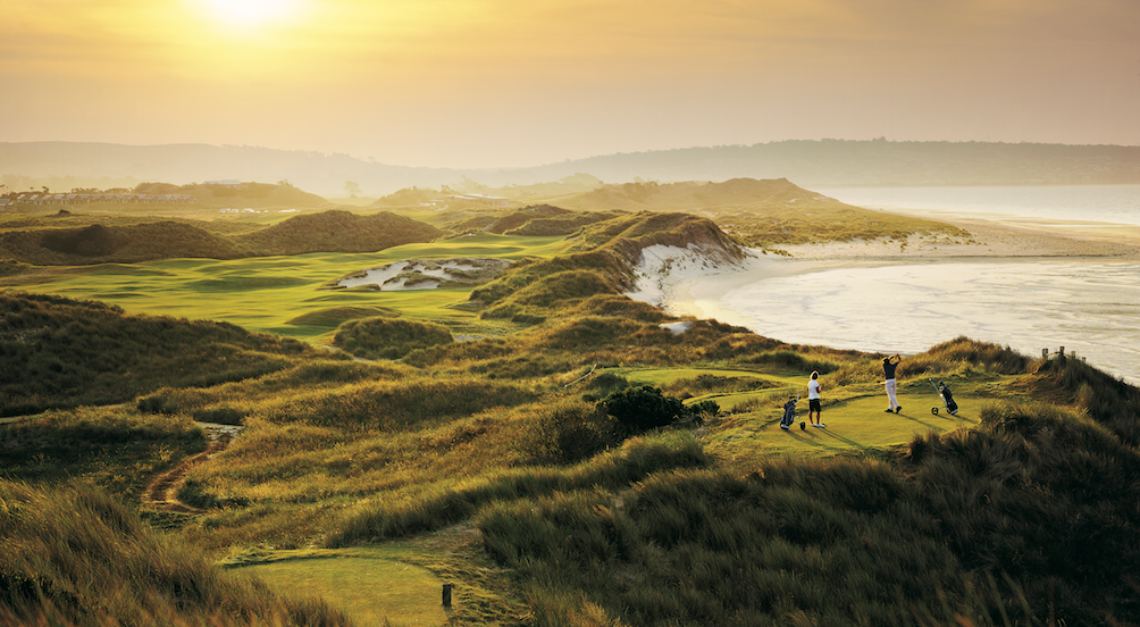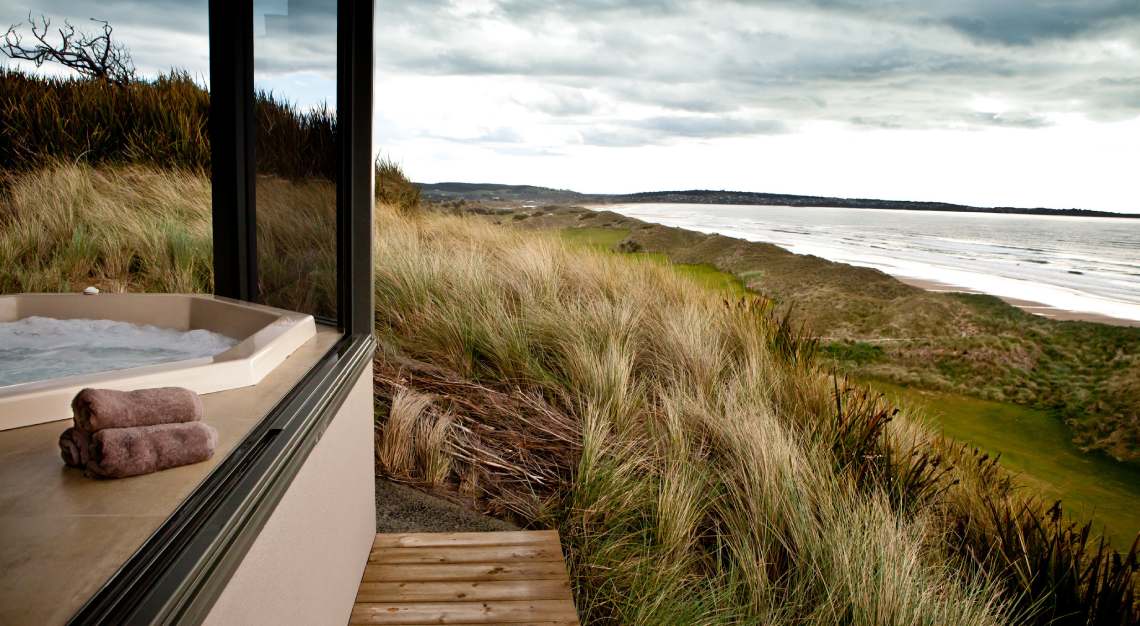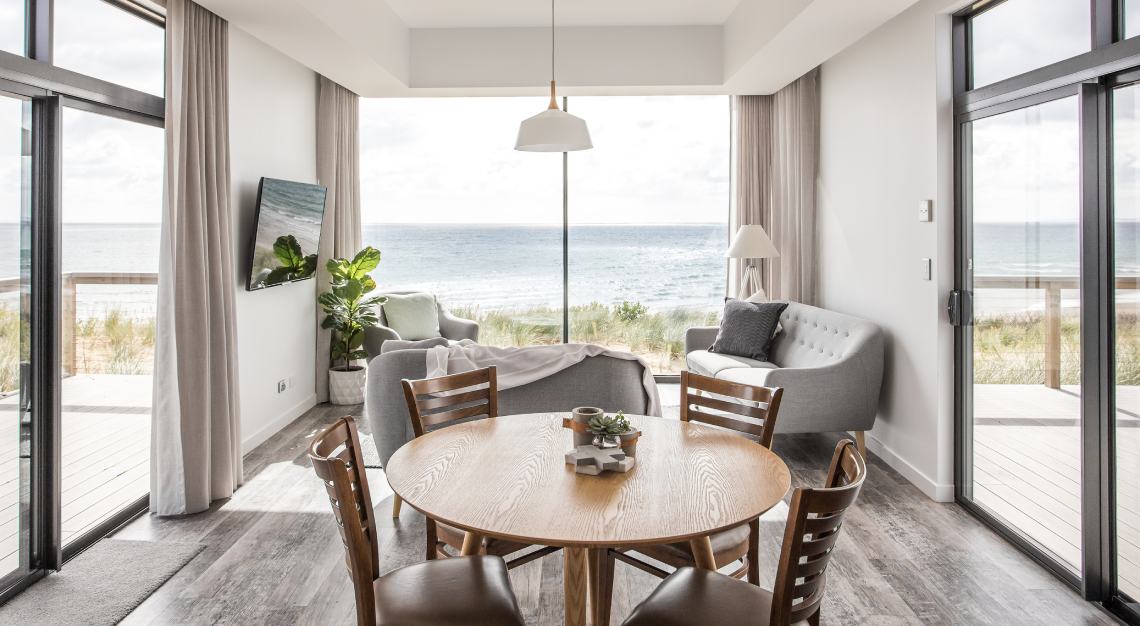 I end my stay in Launceston, Tasmania's forgotten city. It's Tasmania's second-largest city but receives none of the plaudits (or international visitation) of its southern rival, Hobart. The city is slowly emerging as one of southern Australia's premier gourmet destinations, and while it's home to a community of 100,000, total wilderness is literally a few steps away.
I'm closest to it staying at Stillwater Seven, a newly opened seven-room hotel nestled in the bones of a 185-year-old flour mill. The restaurant downstairs has been one of Australia's leading regional eateries for two decades now, and is arguably Tasmania's finest restaurant. If you can bear it – after seeing many on your travels through the north-east's wilderness areas – the Tasmanian wallaby topside, smoked beetroot risotto, celeriac and whipped lardo will change the way you think about Australia's most overlooked red meat option (along with kangaroo).
But I love best that the hotel is a stone's throw away from the back door of Cataract Gorge, one of the top urban reserves in the world. Follow tracks that cut into the cliff face (done in the 1890s) above the South Esk River, till you reach cafes set in Victorian gardens and the world's longest single span chairlift.
There's an exclusivity to Tasmania's north-east that's as much about uniqueness as anything high-end. While isolation certainly isn't the newest, perhaps it's the safest kind of luxury we can have this year.
This story first appeared in the February 2021 issue, which you may purchase as a hard or digital copy