Tecnomar's aluminium multihull will premiere at the upcoming Monaco Yacht Show
If you're wondering what a catamaran of the future might look like, this is it. The Italian Sea Group's Tecnomar brand just unveiled a radical new multihull called This Is It that looks as if it's been plucked straight from the year 2050.
The newcomer was designed inside and out by TISG's in-house team but features engineering by the folks at Lateral Naval Architects in the UK. Spanning 43 metres, the cat is characterised by a striking, angular silhouette with lines that "evoke fantastic sea creatures." The sleek aluminium hull has been optimised to improve hydrodynamic efficiency and reduce fuel consumption. The curved superstructure was also forged from aluminium in a true feat of craftsmanship.
"The realisation of this extraordinary project challenges the 'conventional' perceptions, driving us to completely recreate the boundaries of aesthetic parameters," TISG founder and CEO Giovanni Costantino said in a statement.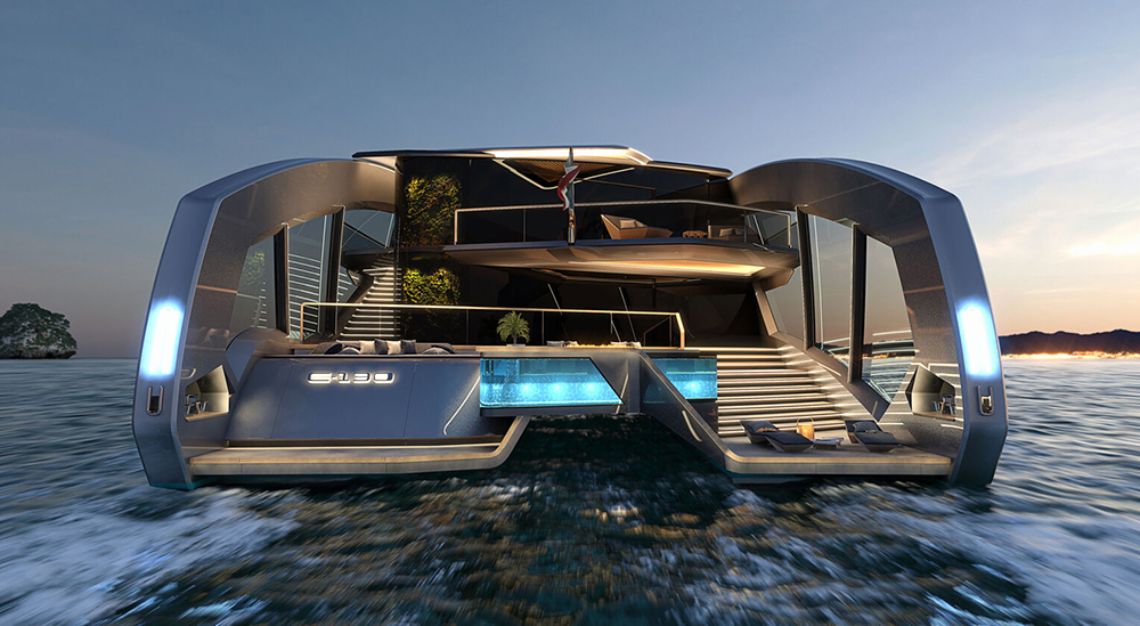 With an interior volume of approximately 750 GT, the vessel can accommodate up to 14 guests across six generous staterooms. The expansive owner's suite is distinguished by a large skylight, a dedicated terrace, and a two-story vertical garden, no less.
Spread across four decks, the living quarters pair a calming palette of beige and gray tones with wood and leather finishes. The interior is outfitted with nearly 604 square metres of glass windows, too, which create a light and airy atmosphere while providing prime views. Other highlights include a luxe massage room and a mirrored galley designed for events and show cooking.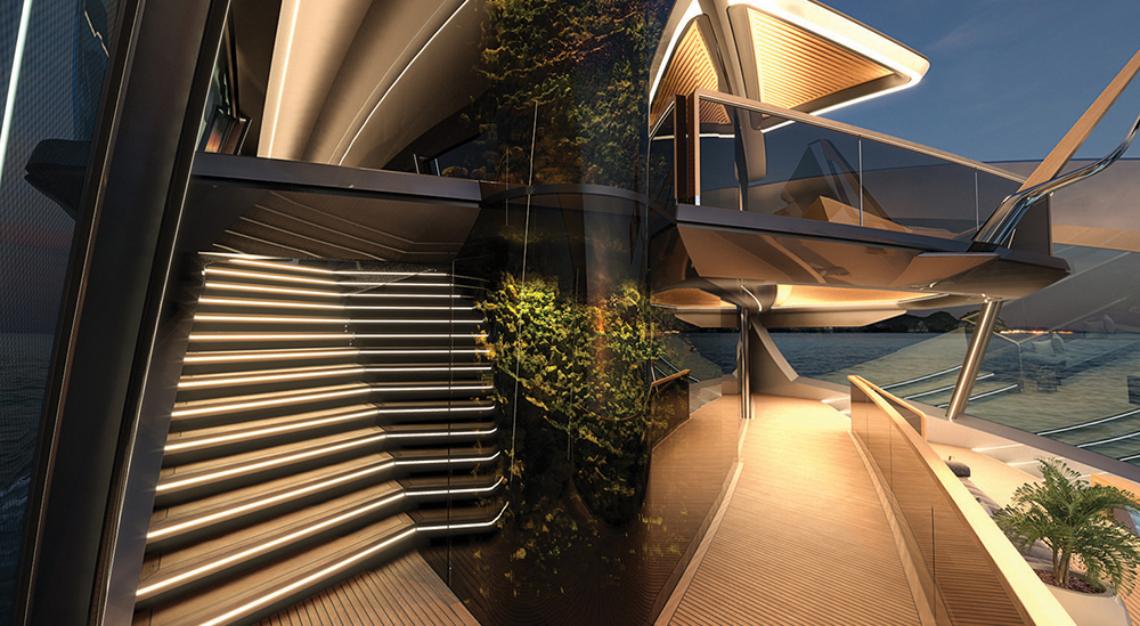 TISG says the design of the exterior is reminiscent of a luxury villa with sizeable balconies and relaxation areas. The aft deck is a clear standout, with a striking swimming pool, lounge, and sunbathing spot.
This Is It was commissioned in 2020, with construction work on the vessel kicking off in 2021. The catamaran will premiere at the Monaco Yacht Show later this month. The event will take place from 27 to 30 September 2023 if you wish to see the cat in real life.
This story was first published on Robb Report USA