Rossinavi's newest fleet member is one of its biggest, brightest, and boldest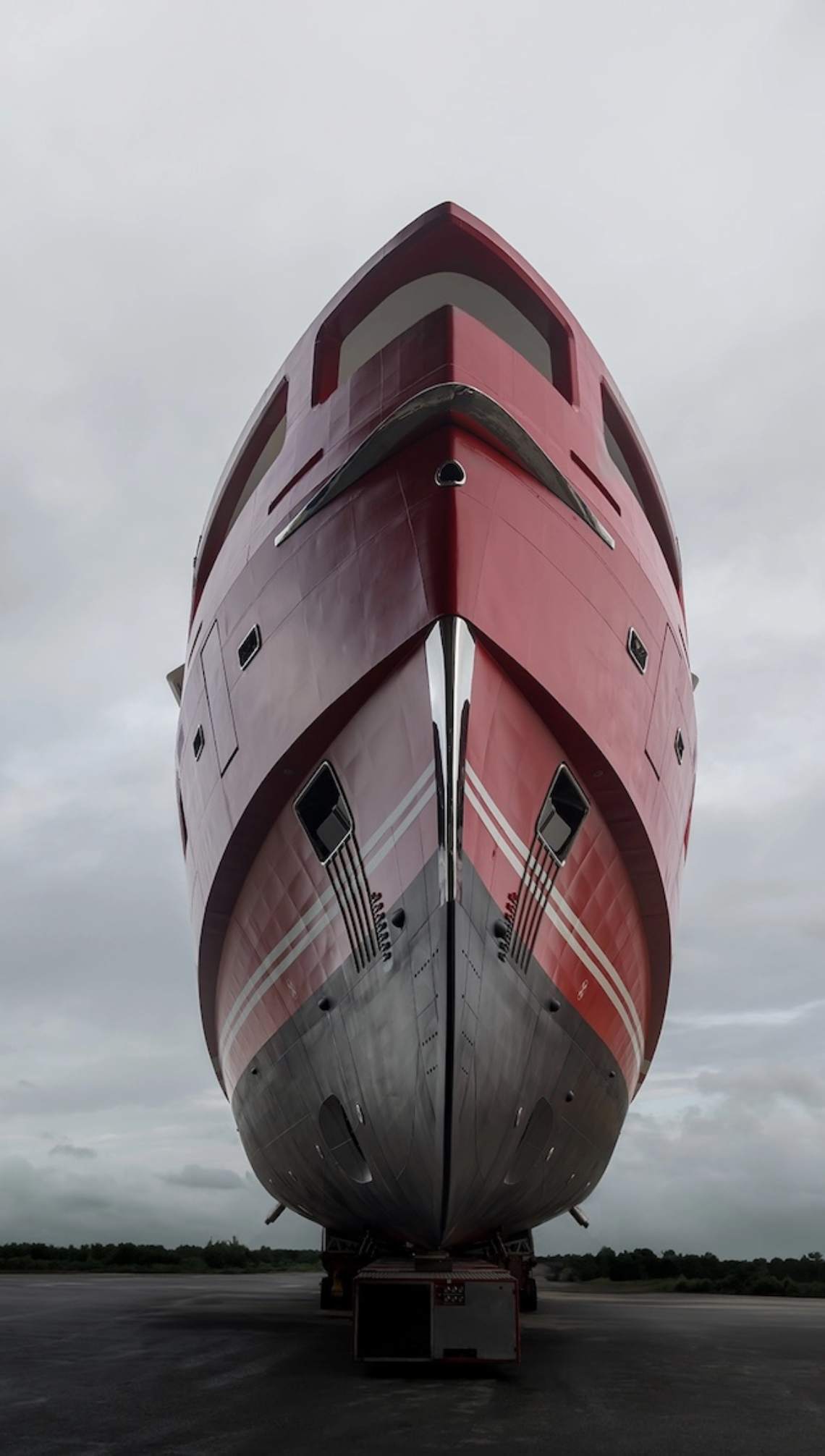 Christened Akula, the newly launched superyacht spans an impressive 59.5 metres and is the fifth-largest vessel to be built by the Italian shipyard. It also happens to be the first luxury expedition yacht in the Rossinavi lineup.
Penned by Gian Paolo Nari, the custom design is characterised by a crimson steel hull and a white aluminium superstructure that ensures it stands out on the high seas. It's not just about looks, of course. The ice-class vessel's sturdy exterior enables cruising in remote and challenging waters.
Designed to fulfil her owner's dreams of world exploration, Akula is equipped with an ultra-efficient diesel-electric propulsion system that burns through less fuel to reduce the impact on the environment, according to Rossinavi.
"The key concept of this project is that it is a boat for cruising," the yard's chief operating officer, Federico Rossi said in a statement. "With the owner's input, we were able to best express the know-how and skills we have gained through decades of experience."
With a beam of 11 metres, Akula offers an interior volume of 1,215 GT. The living quarters were designed by FM Architettura and have been described by Rossinavi as "cosy yet elegant."
"I was very lucky to meet this owner, who guided and empowered the entire team involved in the creation of this yacht," FM Architettura founder Francesca Muzio said in a statement. "A real ship, a combination of elements that led to an original result: a strong but elegant vessel that fits perfectly with our view of modern yachting."
The layout has been outfitted to support "marine research activities and philanthropic projects." In the bow, for instance, there is a sprawling observation lounge where seafarers can take in views of the local surroundings. The sundeck has also been turned into a technical area with all the requisite gear for expeditions. To top it off, the garage can house a pair of custom 30-foot tenders, an array of diving gear, and two 20-foot containers that can double as transportable science labs.
Rossinavi is a custom builder and never constructs the same yacht twice. So far this year, the yard has delivered two hybrids called No Stress and Alchemy. It has a bonkers solar-powered Sea Cat in the pipeline, too. Stay tuned.
This article was first published on Robb Report USA