Cliff hanging
What happens when you put an Italian chef and an Italian restaurant manager in charge of a quintessentially Italian restaurant?
The answer, it seems to be, homemade goodness you'd expect while visiting nonna's home in the countryside.
The opportunity to sample nonna's recipes came when IlLido at the Cliff at Sofitel Singapore Sentosa Resort & Spa (yes, it's quite the mouthful) was rebranded as The Cliff. After all, the restaurant was swapping fine dining for fun dining.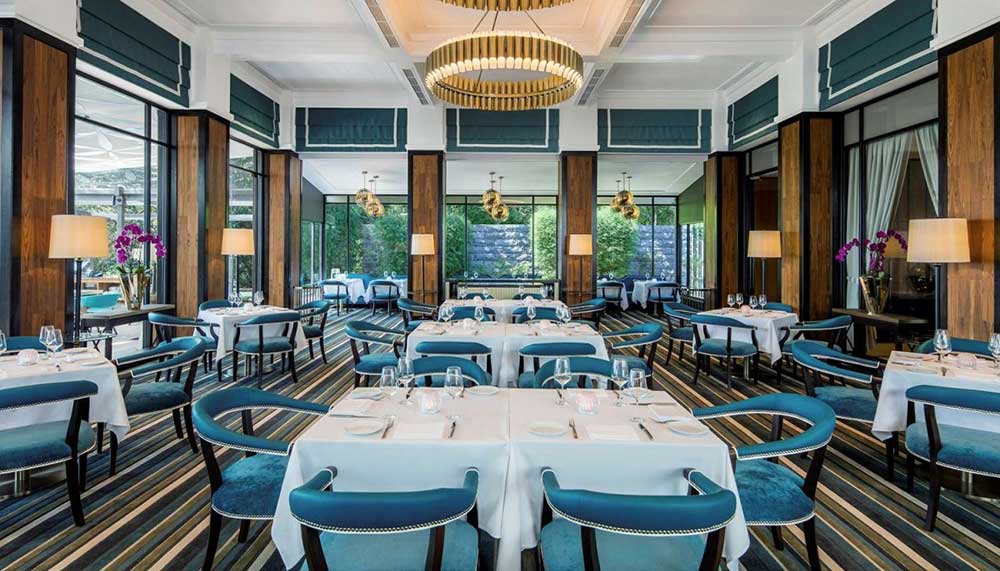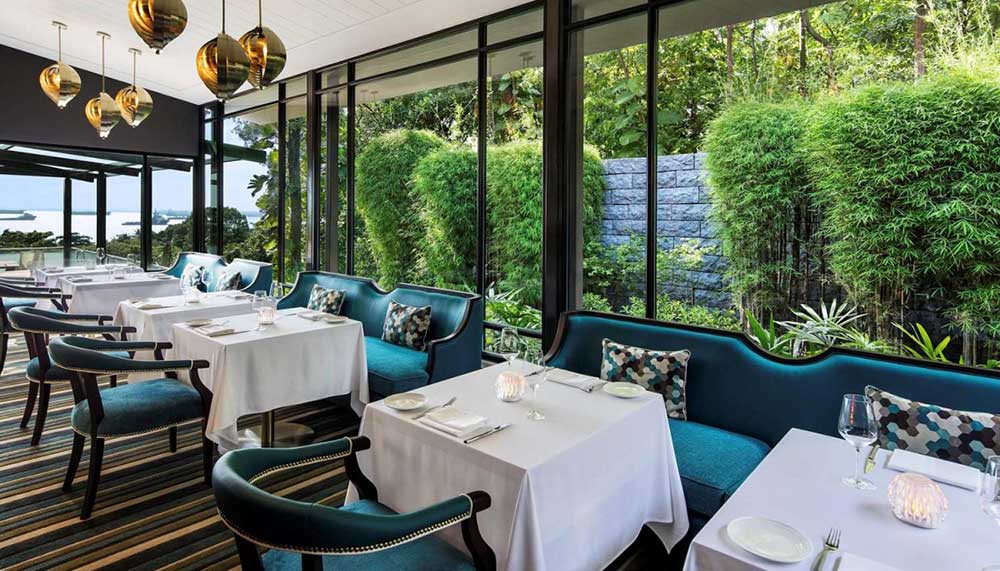 The restaurant still maintains its chic vibe with its layout and decor remaining. But restaurant manager Valentina Benedetti is quick to point out that the service isn't as "stuffy" as it once was.
But, back to the food. Apart from its signature pastas, most of the gourmet set menu and appetisers are gone. In their place are small bites, sharing plates and pizzas. Sure, you'd find some similarities, but chef de cuisine Simone Fraternali is slathering the menu with plenty of homey vibes. Now, obviously Simone isn't the nonna I was referring to, but you get the drift.
His first dish to us: Smoked Truffle Arancini ($14). I'm told that these deep fried bread-crumbed rice balls are a typical street bite, meant to be eaten with your hands. Unfortunately, this dish started on the wrong note for me, as it tasted one-dimensional and flat after a single bite.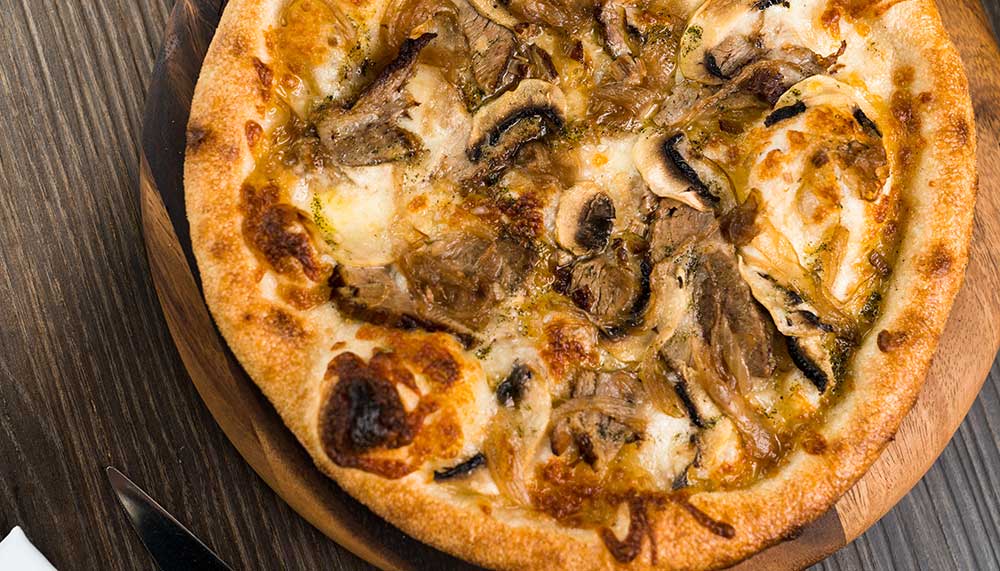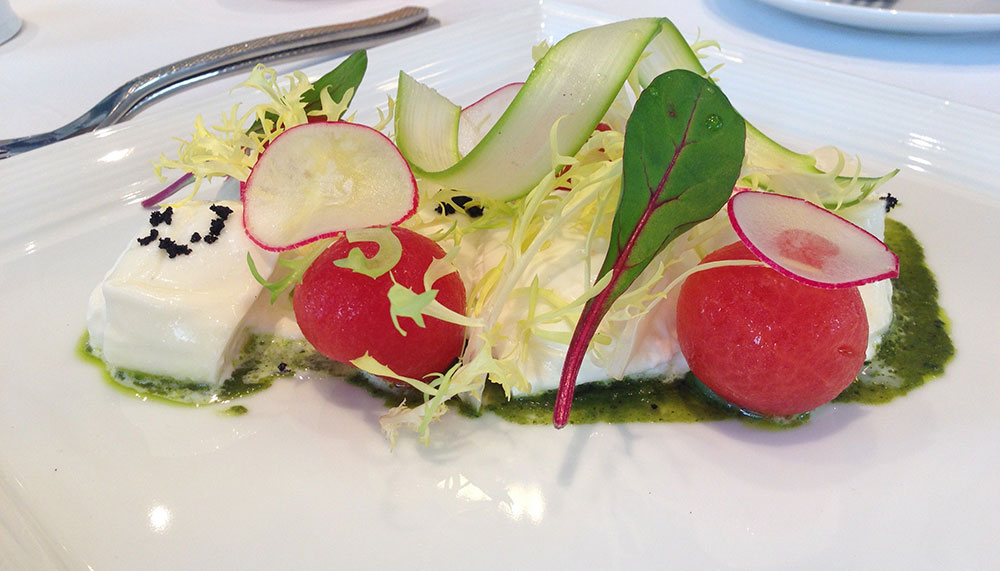 The Burrata cheese with cherry tomato and basil pesto ($23) salad failed to excite either. That's not to say it didn't fare well, but I was looking for something a little less typical. The pizzas too failed to do the lunch justice, save for the Smoked Scarmorza and balsamic Kurobuta pork jowl ($26), which had just the right bite and smokiness to it. Its crust was thin and crisp, unlike the others which I had earlier, which were slightly doughy and soggy. That said, I'm willing to concede that the pizzas are very much in the works, considering that the restaurant has only recently added them to its menu, and has only just started to culture its own yeast.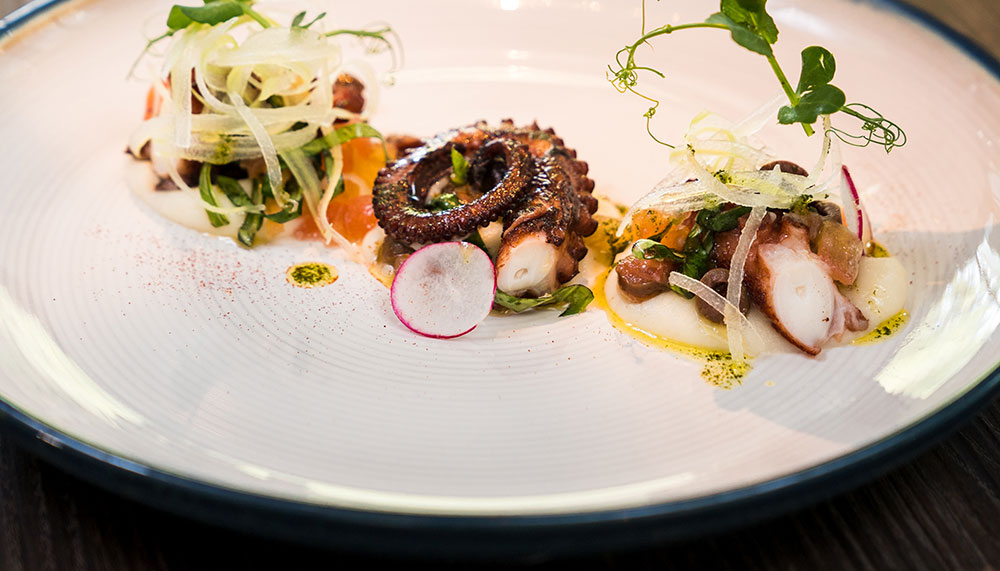 Fortunately, the saving grace was the Grilled octopus with orange potato and salmoriglio ($23). Now, I'm nowhere near a fan of octopus given its rubbery texture, but this was charred and tender enough to have me hanker for a second helping.
Fraternali shares his plans to showcase a "regional menu" each month. That's where he'll introduce a new region of Italy to diners, along with the region's signature offerings. Plus, every Thursday from April onwards are designated Omakase nights. Now, if there's one thing I've learnt from visiting Gabriel Fratini's outpost at Sheraton, these nights sure punch above their weight.
The pastas and mains are where Fraternali's stroke of genius really lies. All the pastas are handmade and hand-pulled in the restaurant, using flour from Italy. Instead of using a single egg yolk to 100g of flour (as normal homemade pasta recipes call for), Fraternali uses 24 egg yolks to a kilogram of flour. I'm told that this keeps the pasta al dente, even if you've accidentally boiled your pasta for a little longer than ideal.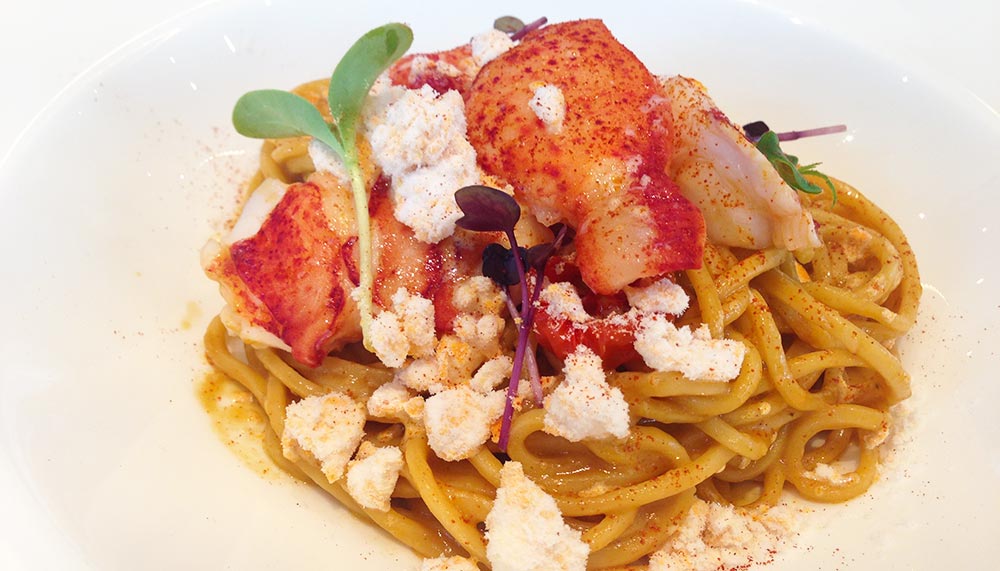 There's a reason why the restaurant has kept its signature Spaghetti "Alla Chitarra" with lobster ($42) on the menu. Simplicity is key to this dish. The lobster is marinated with lobster oil and herbs, before being prepared sous vide. It's then tossed with smoked paprika. The pasta is flavoured with a lobster broth, made using a blend of lobster shells and tomatoes.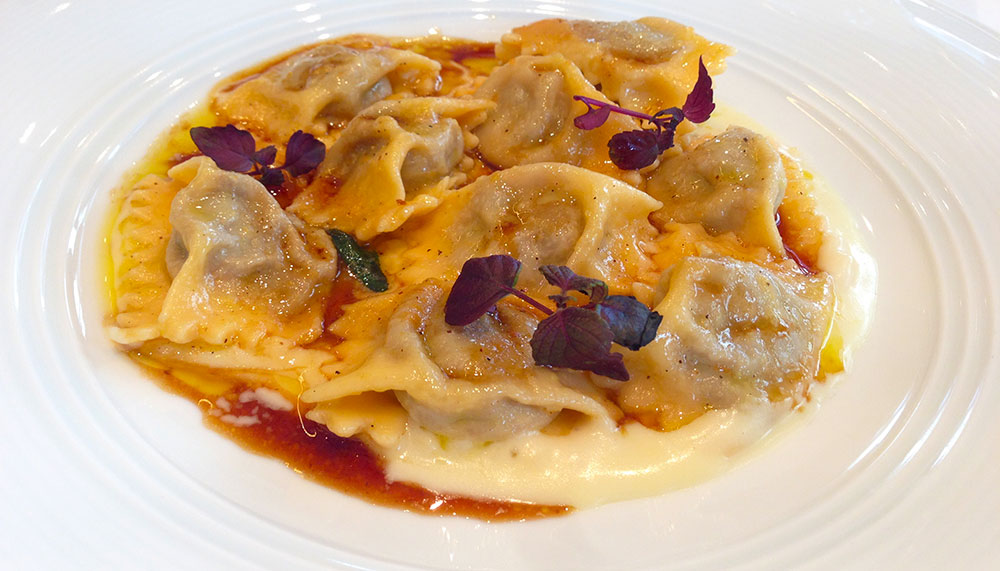 Then comes the Beef cheek tortellini ($30). The beef is tender and melts in your mouth, while the red wine sauce cuts the Parmesan cream. Pappardelle pork ragout ($24) uses cured slivers of guanciale (cured pork jowl) to lift the creaminess of the pasta. This is yet another signature dish of the restaurant.
Then come the mains (and that's after sampling 10 other dishes). Like any feast in an Italian home, dishes at The Cliff just kept appearing one after another. I'm stuffed by now, but just like you can't reject food when your grandma offers you some, I find myself lifting my plate to accept food as it's being served.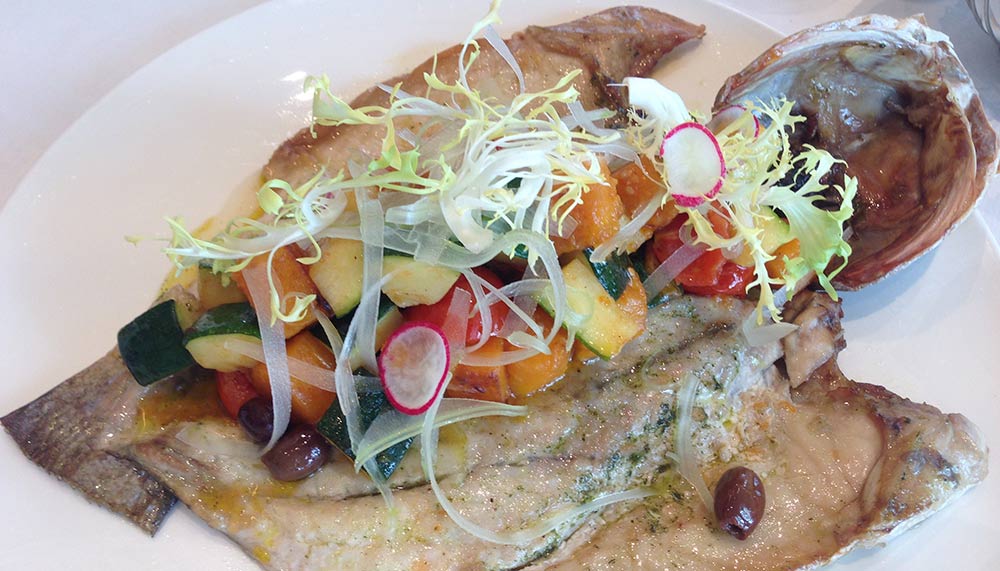 Of the three served, Slow-cooked pork chop ($30), Roasted seabass ($28) and Cioppino ($30)), I'm glad I saved space for the Cioppino, a sort of bouillabaisse. The other two dishes were equally satisfying, but there's nothing that connects better with my Cantonese roots than soup.
Fraternali explains that this dish is also known as the "leftover seafood soup" or "dish for the poor". Fishermen would boil it using bones of the fish, throwing in other leftover seafood such as scallops and prawns. Mix it with tomatoes, garlic and basil, and you've a hearty one-meal dish. The soup is light, flavourful, with just a hint of orange zest added to lift it.
I come to learn that a fair number of dishes on the menu are based on Fraternali's memories of how his family made them. As such, it may not be what you'd expect from classically Italian cuisine.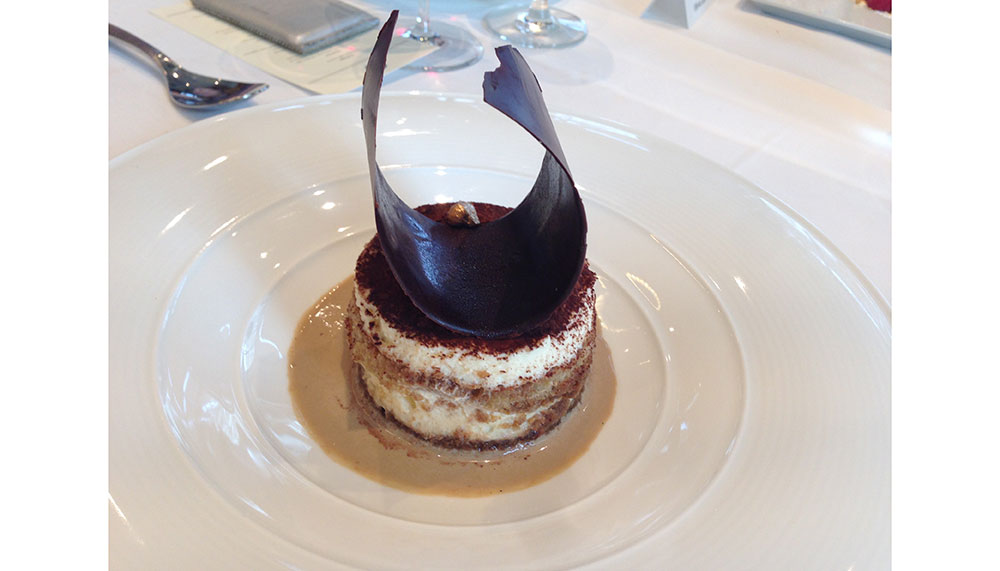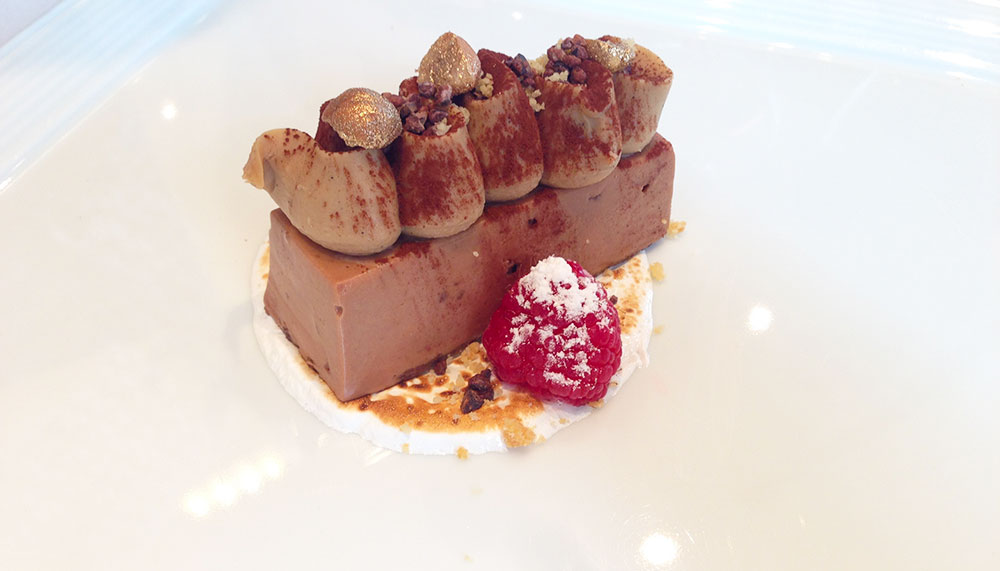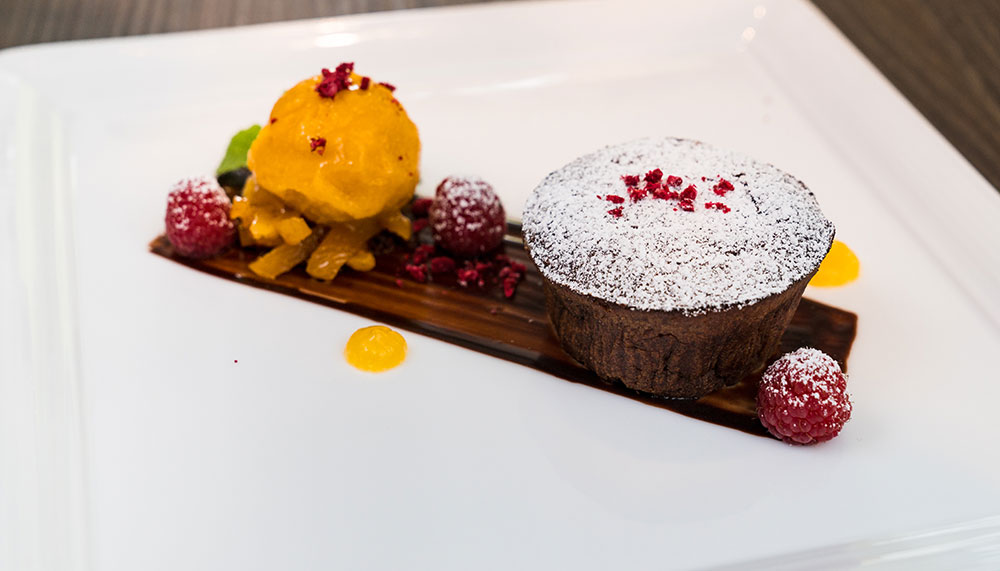 For dessert, I head straight for the Classic tiramisu ($14) and of course, it ticks all my boxes. The Gianduia mousse ($12) surprises with its airiness and hazelnut flavour. After such a heavy meal, digging into the Chocolate lava cake with mango sorbet ($15) was quite the mistake, the sorbet being too rich and thick, doing little to lift the heaviness of the cake.
Given the fair mix of hit and misses, what would I go back for? For one, the Cioppino, and this time, I'll ask for more soup. Then, there's the Spaghetti "Alla Chitarra" with lobster, and the Tiramisu too. Perhaps, throw in the octopus starter if I'm feeling adventurous, and it sounds like I've designed my own four-course dinner menu at The Cliff.