Here's what went down at both the Milan and Paris Men's Fashion Week
Despite the airport chaos and soaring temperatures in Europe, it was good to be back on the ground at Fashion Week, with most brands returning to staging physical shows with a new thoughtfulness. We picked the highlights of Milan and Paris so you know what to keep an eye out for next season.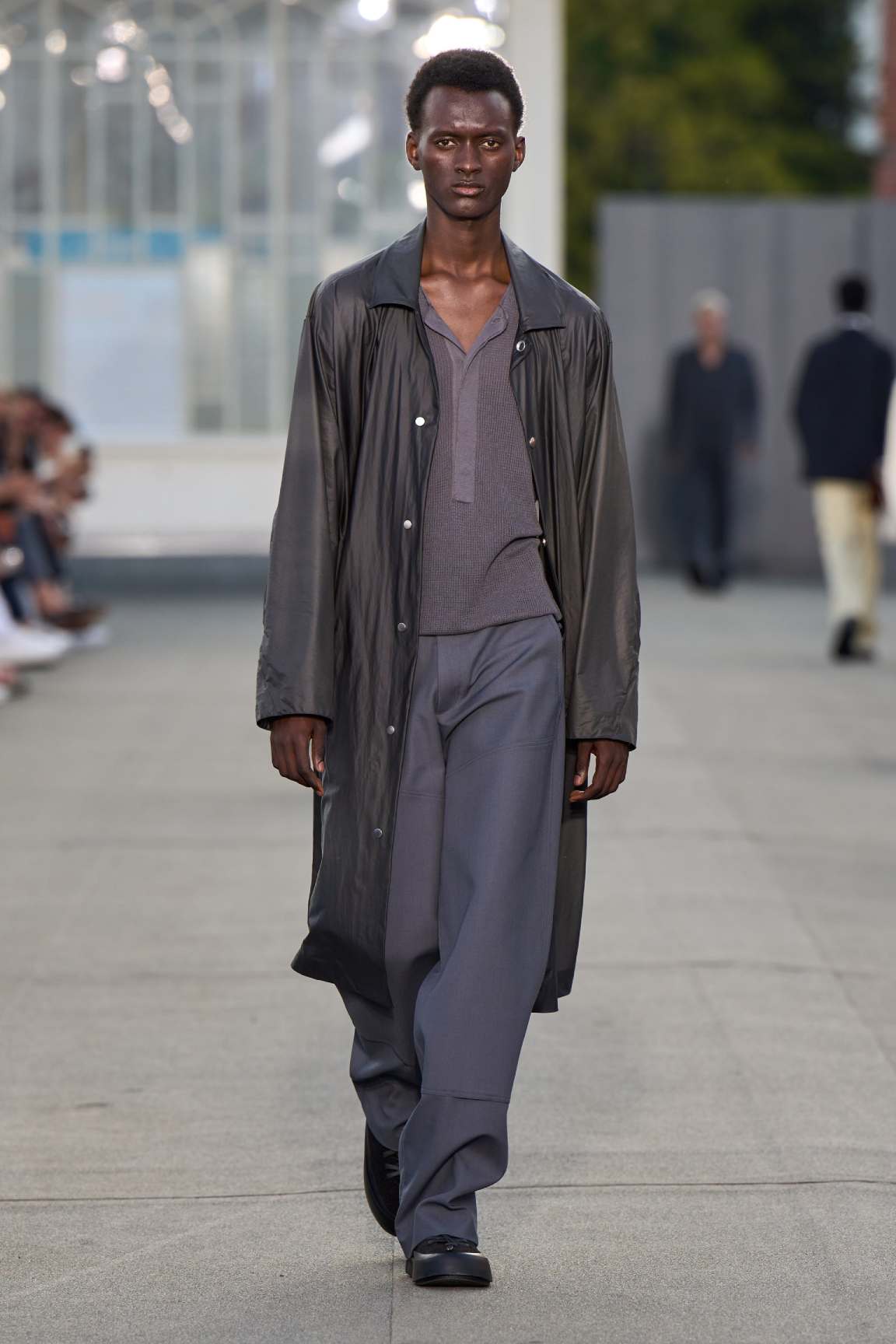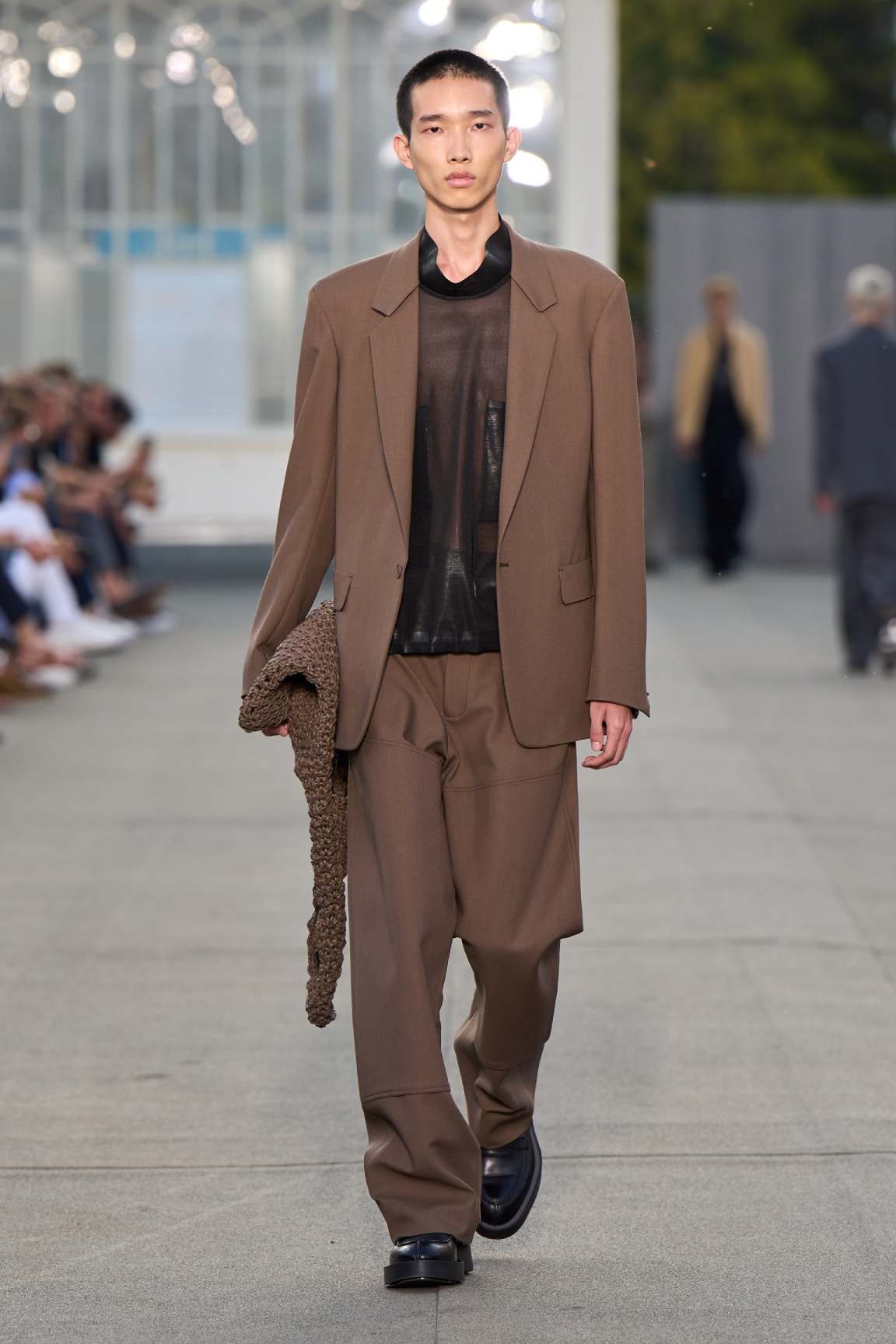 Zegna
The Italian luxury house whisked everyone two hours outside Milan for a rare visit to Oasi Zegna for a spectacular show on its historic Lanificio Zegna wool mill. (It's not a journey taken lightly; Zegna is planting 8000 trees specifically to offset the show's carbon footprint.) It's also symbolic—Artistic Director Alessandro Sartori's innovative quest to evolve the brand beyond conventional tailoring is firmly rooted in its founding ethics. Freed from its old confines, the collection is relaxed to the point of weightlessness. Silhouettes are drapey and unstructured; a lush rainbow of romantic shades of dusky pinks, ochre, soft grays and lemony yellows. The balance between loose and tailored is impeccable; you yearn to live in those sumptuous garments of technical silk, engineered knitwear and mesh.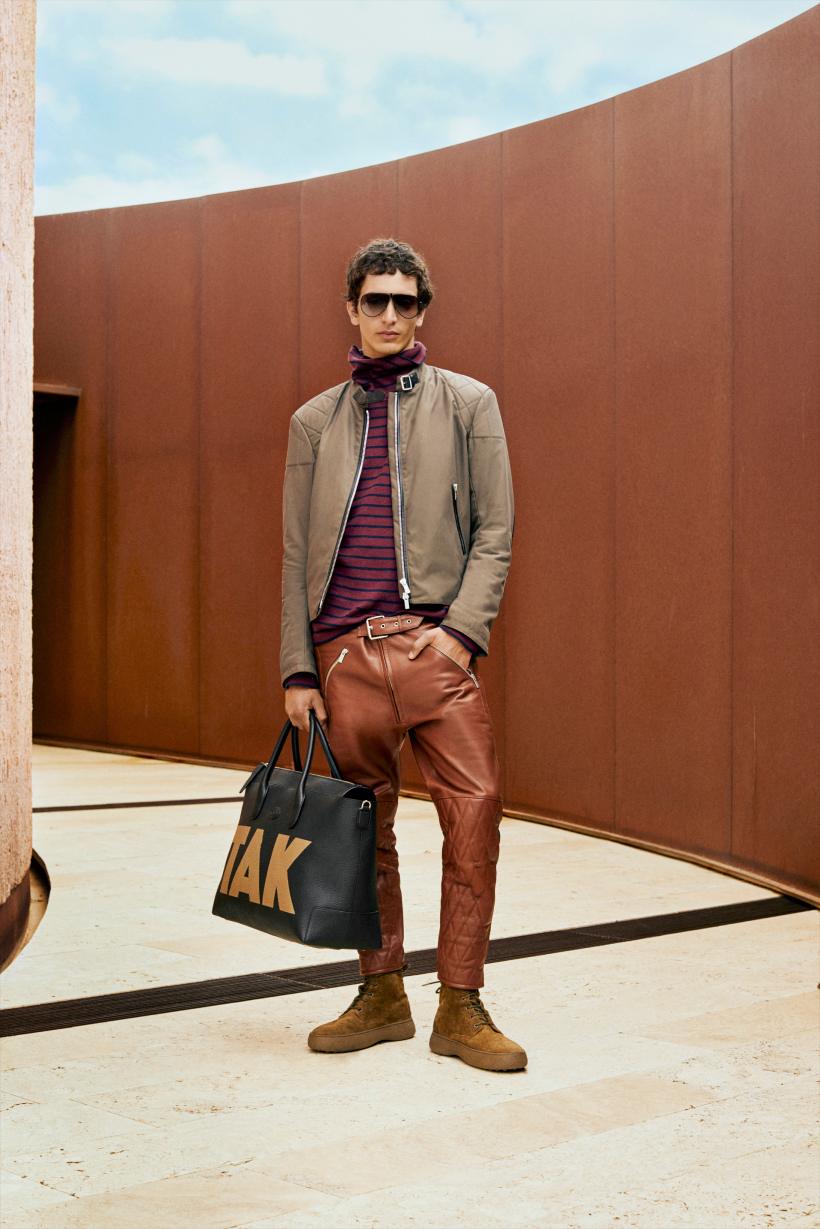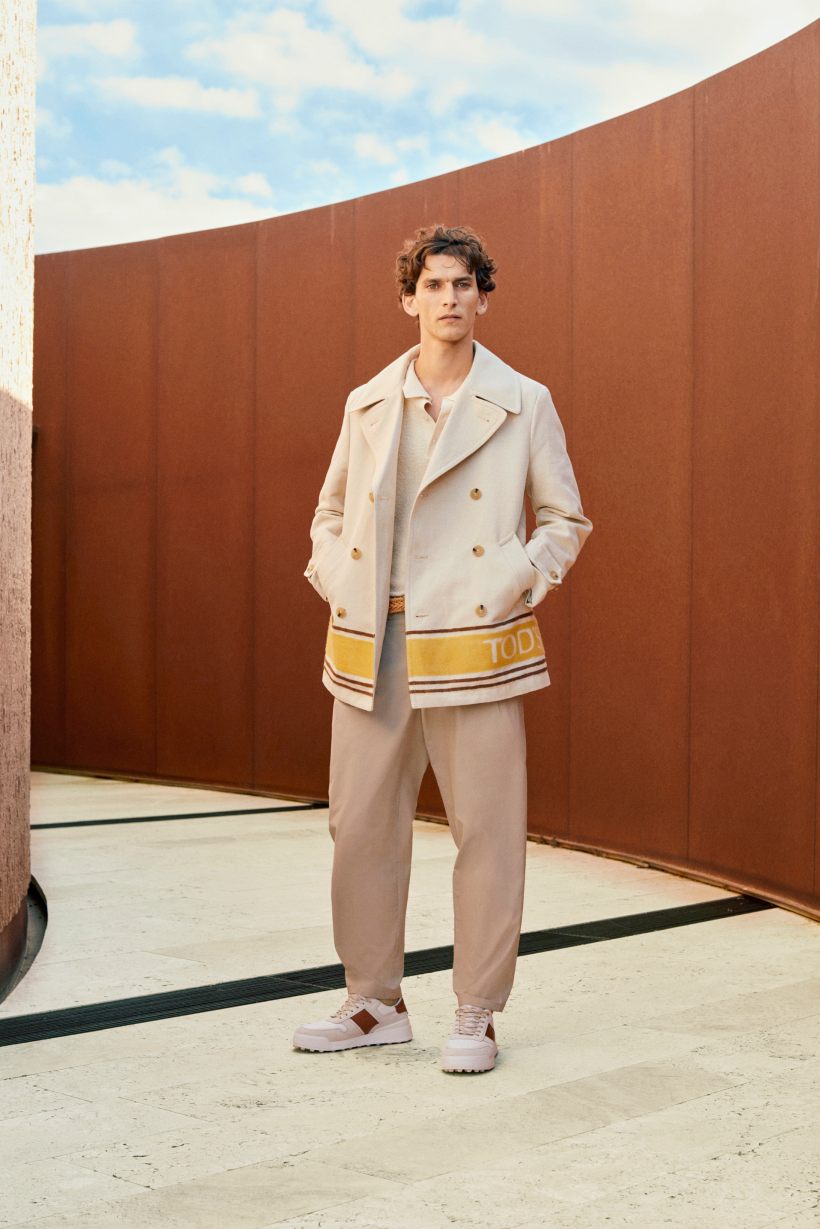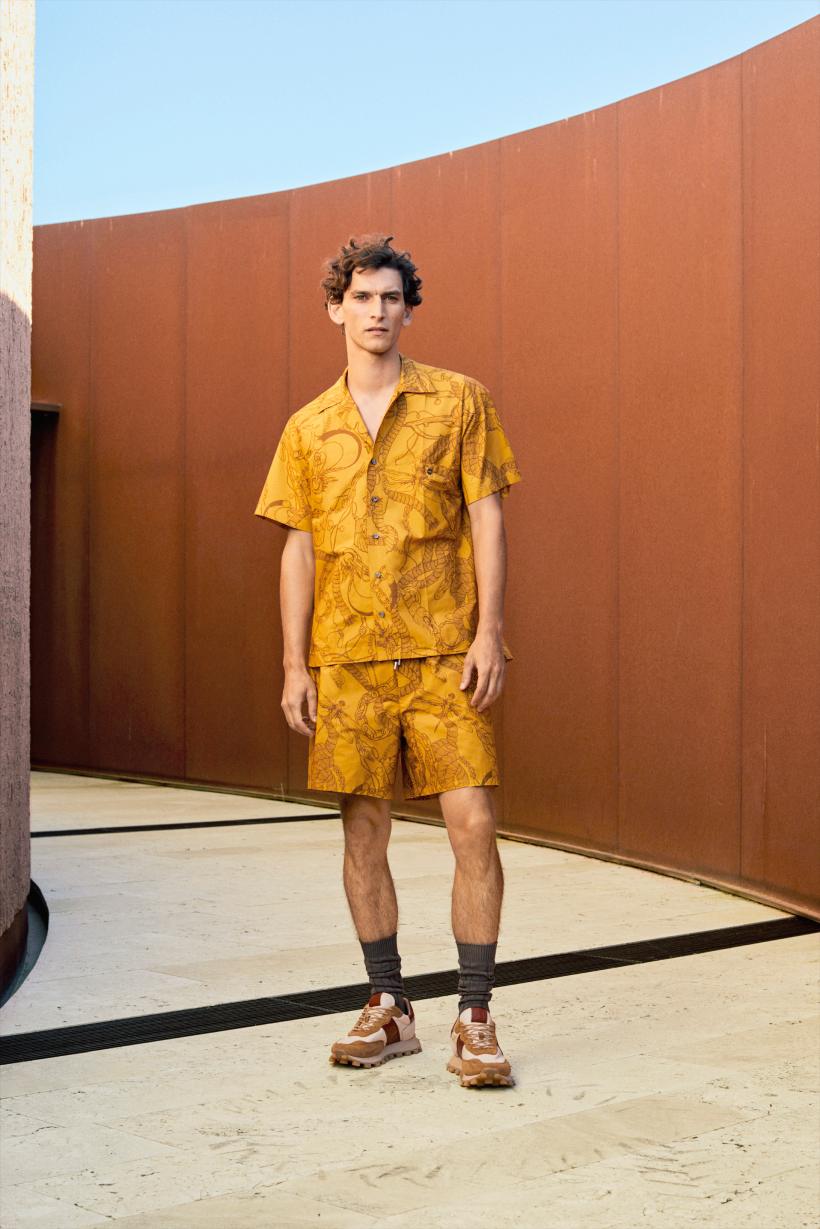 Tod's
Walter Chiapponi's SS23 men's collection for Tod's is a successful contemporising of the classic Italian brand. Presented in the beautiful Villa Necchi Campiglio in Milan, the brand felt refreshed, youthful, versatile. The recently appointed Creative Director kept it concise, focusing on a tight curation of made-for-outdoors ready-to-wear that exuded warmth and elegance. By eschewing a runway show, we could get up close to see how beautifully textured the clothes were. A biker jacket with studded elbow patches felt both rugged yet sophisticated. The signature Gommino was also updated to a more distinctive, and dare we say, more of the moment Gommino Bubble. Also coveted: the easy but chic shirt jacket in brick.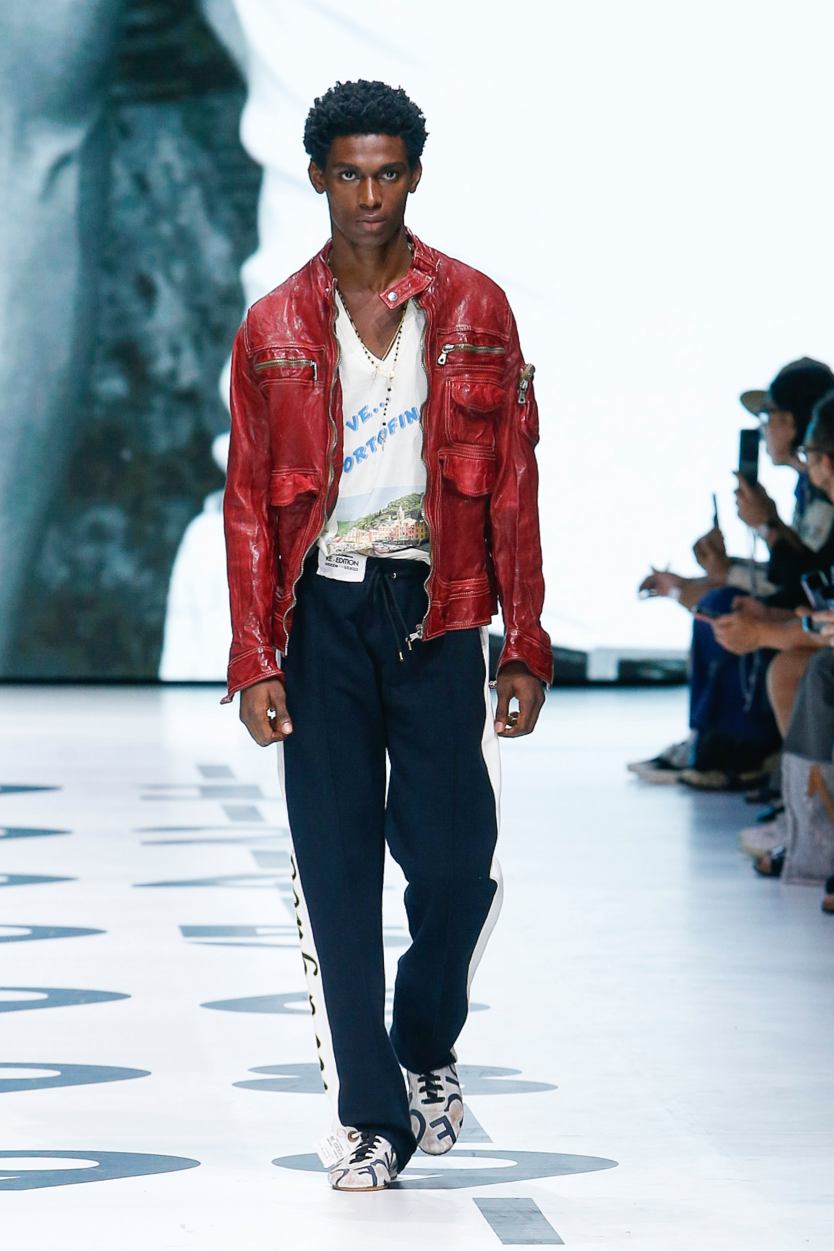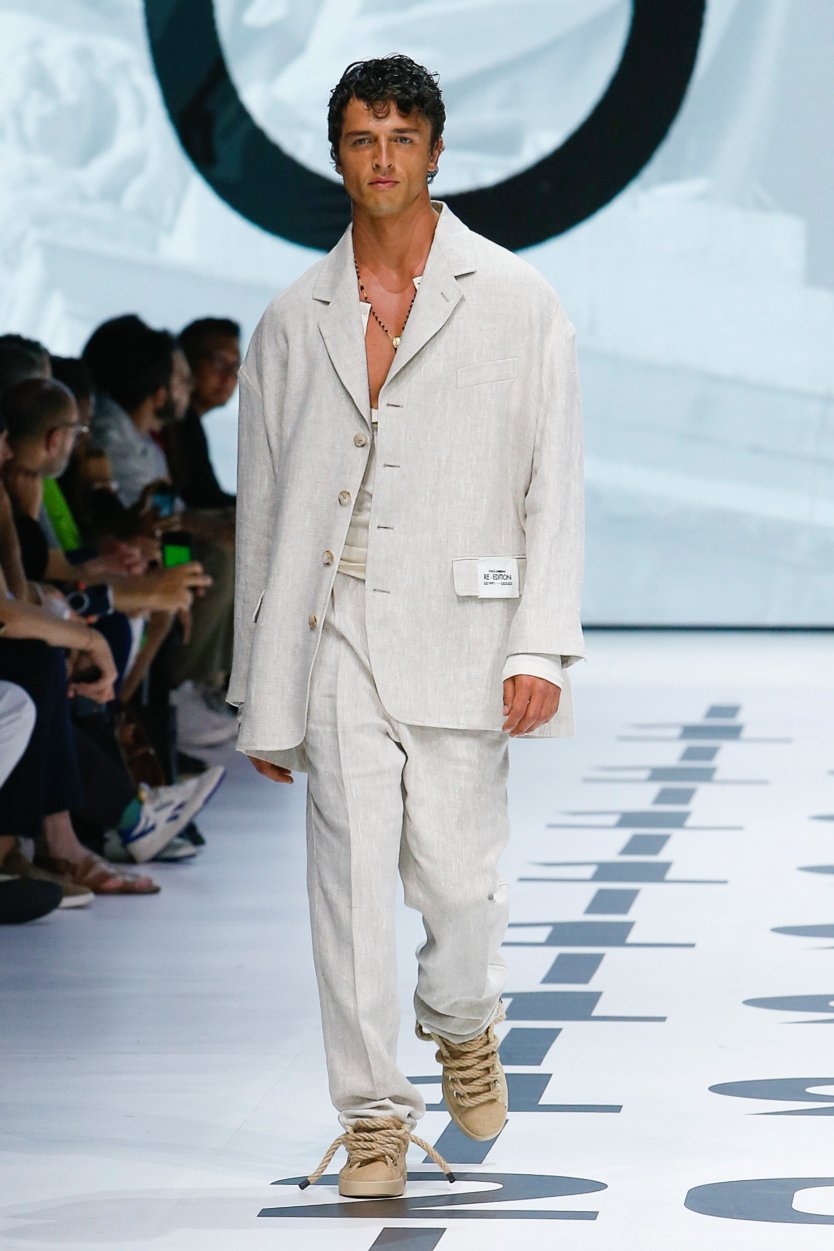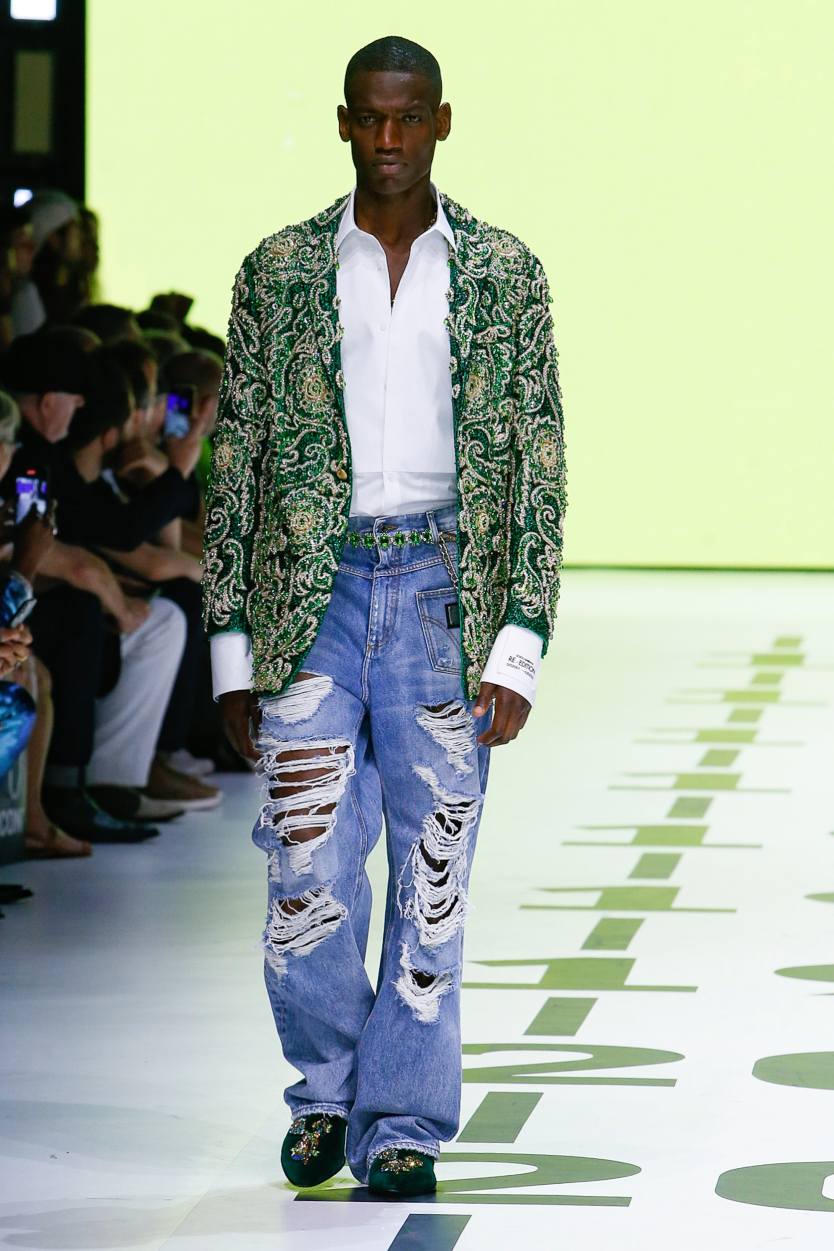 Dolce & Gabbana
For the spring/summer 2023 (SS23) men's collection, Dolce & Gabbana has once again mined its rich, vibrant archives for sartorial gold, this time digging deeper than the brand's glittering, 2000s-inspired SS22 show. Titled Re-Edition, the Italian fashion house revived and revitalised some of its most iconic looks from the '90s onwards. It's all there: the tank topped-masculinity, the frank sexuality of black lace, the artfully ripped denim and the religious iconography. Dolce & Gabbana is a consummate showboater and the 89-look collection is a sensational reminder of their greatest hits over their decades in fashion.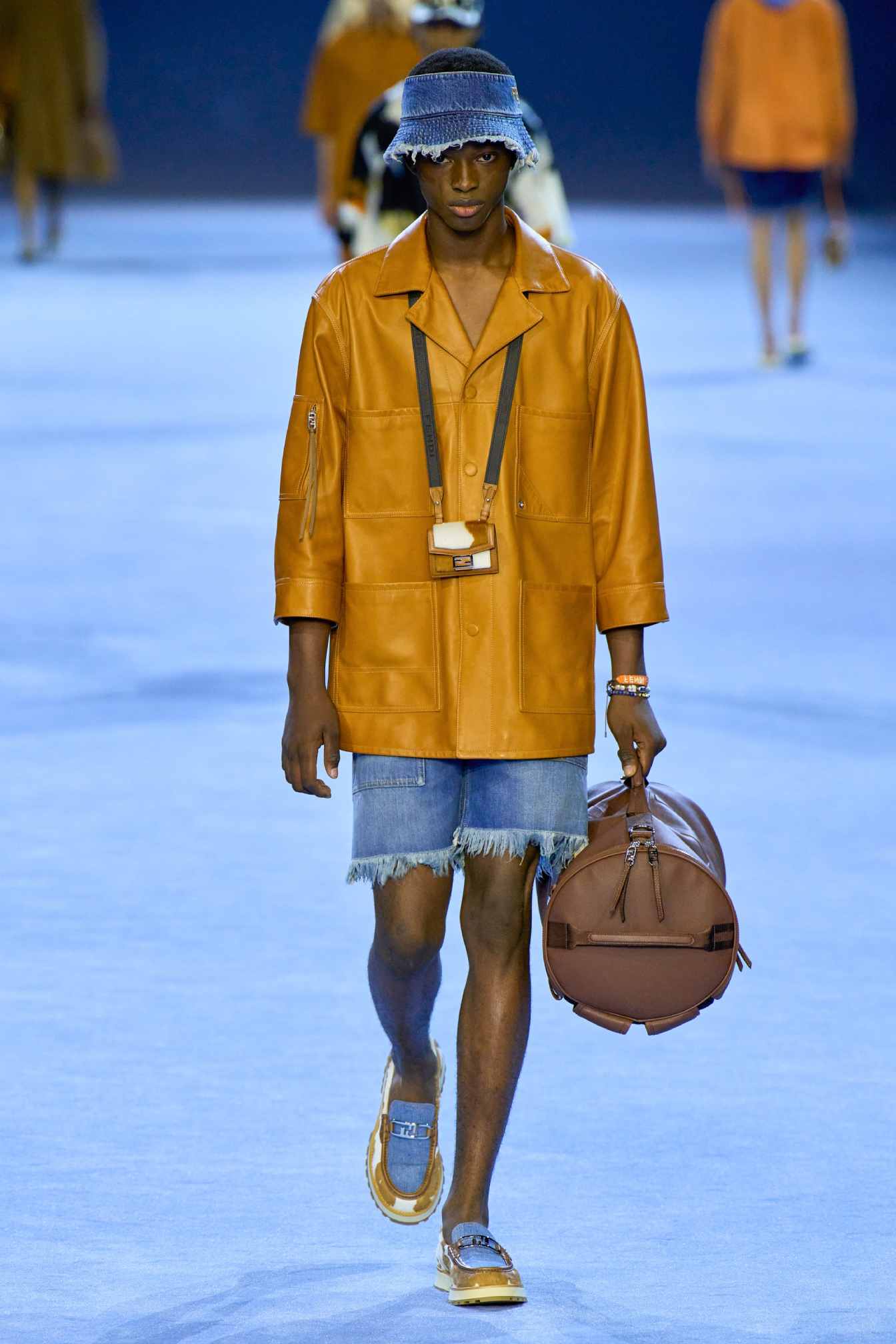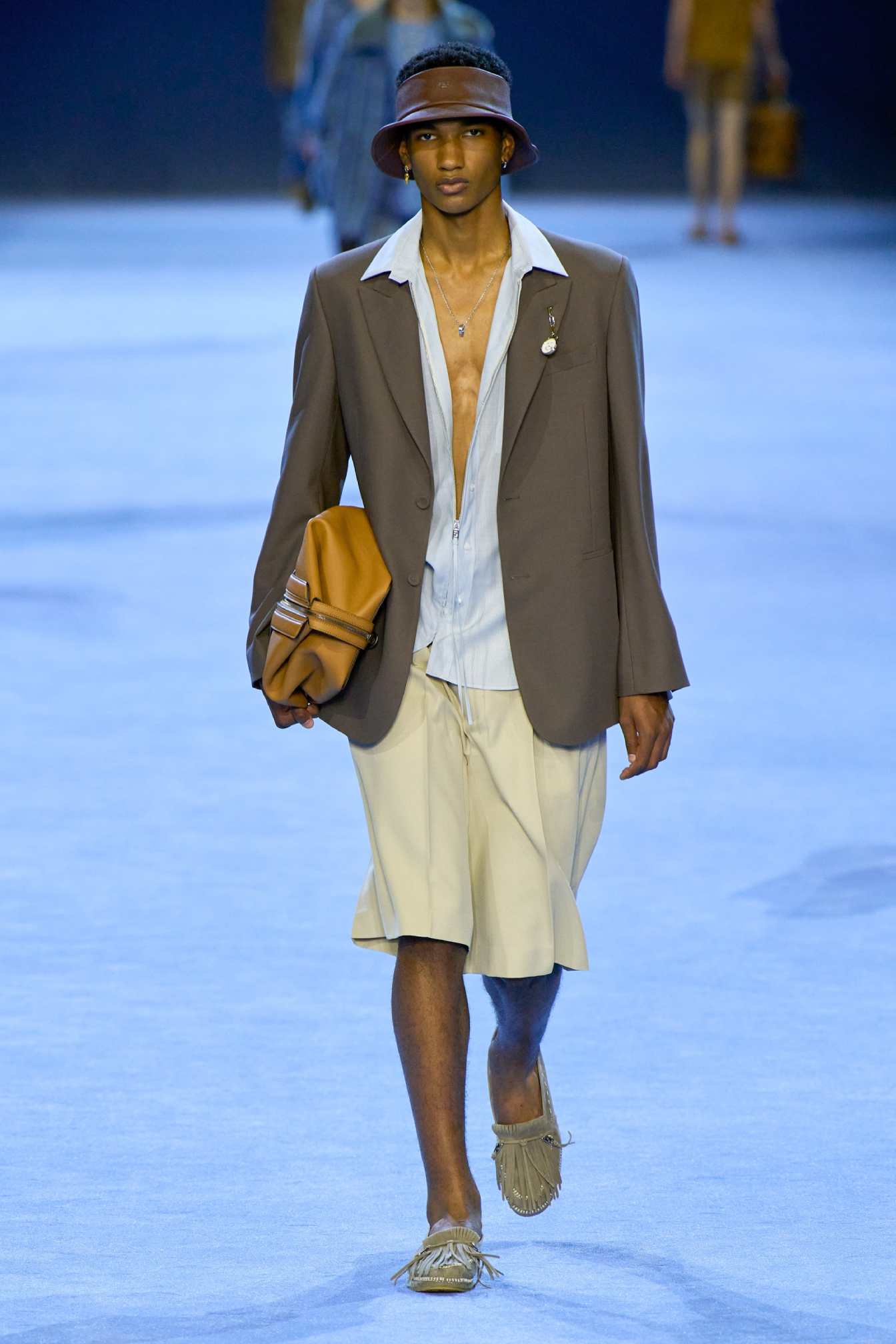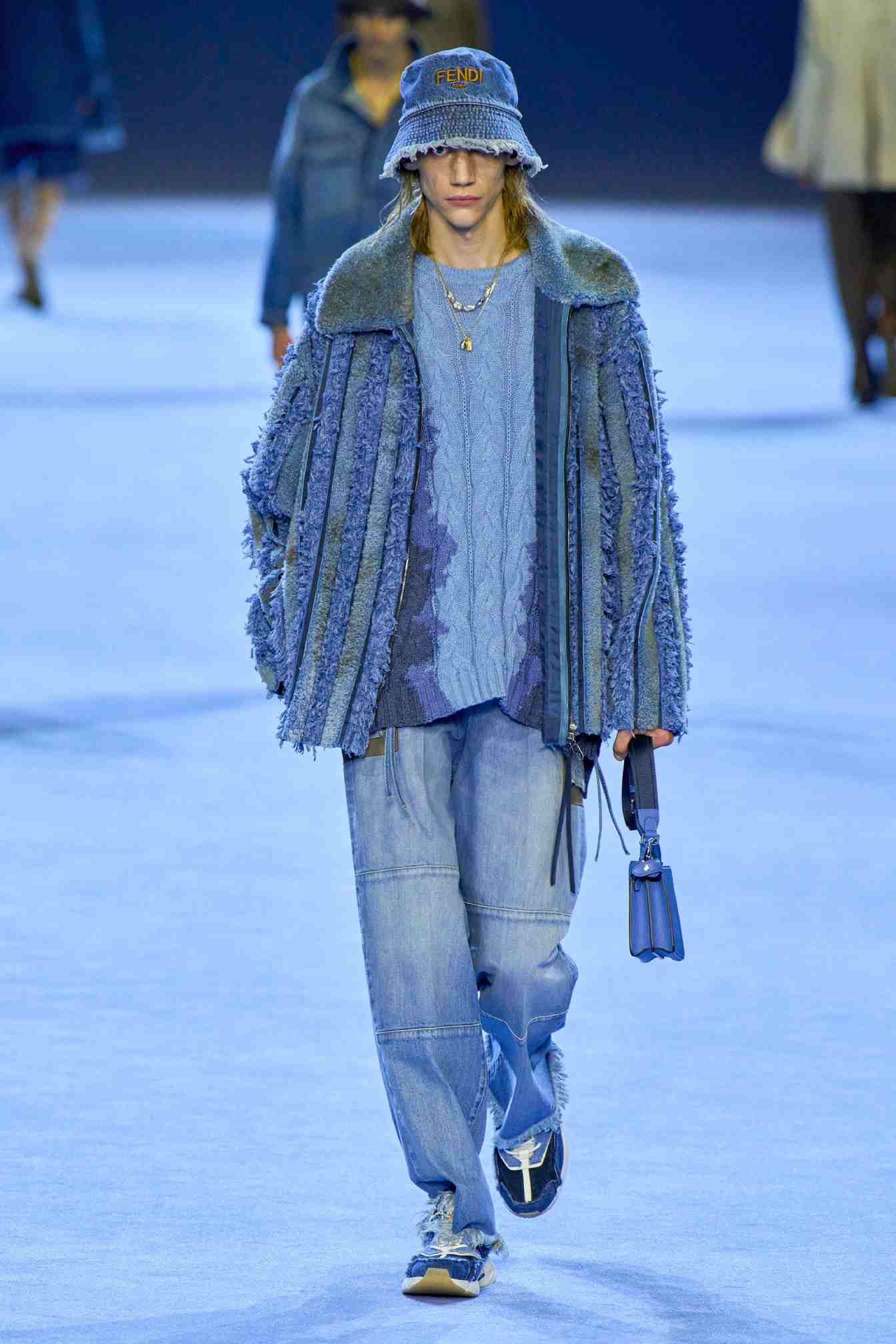 Fendi
Sitting in the showroom in Milan, Fendi's skater-chic SS23 collection looked light, playful and eminently wearable, but of course Silvia Venturini Fendi was being her usual sly, gently disruptive self. After casually chopping blazers in half last summer, she continued to challenge the conventions of menswear, putting slits in shoulders and sides in favour of fluidity and movement. Stylistically distressed trompe l'oeil prints toy with the eye, subverting the familiarity of denim, with unexpected materials like shearling and Nappa leather. I think the reminder is that fashion should be fun, led with, per press notes, "an ageless sense of freedom to play, as we rediscover the luxury of free time."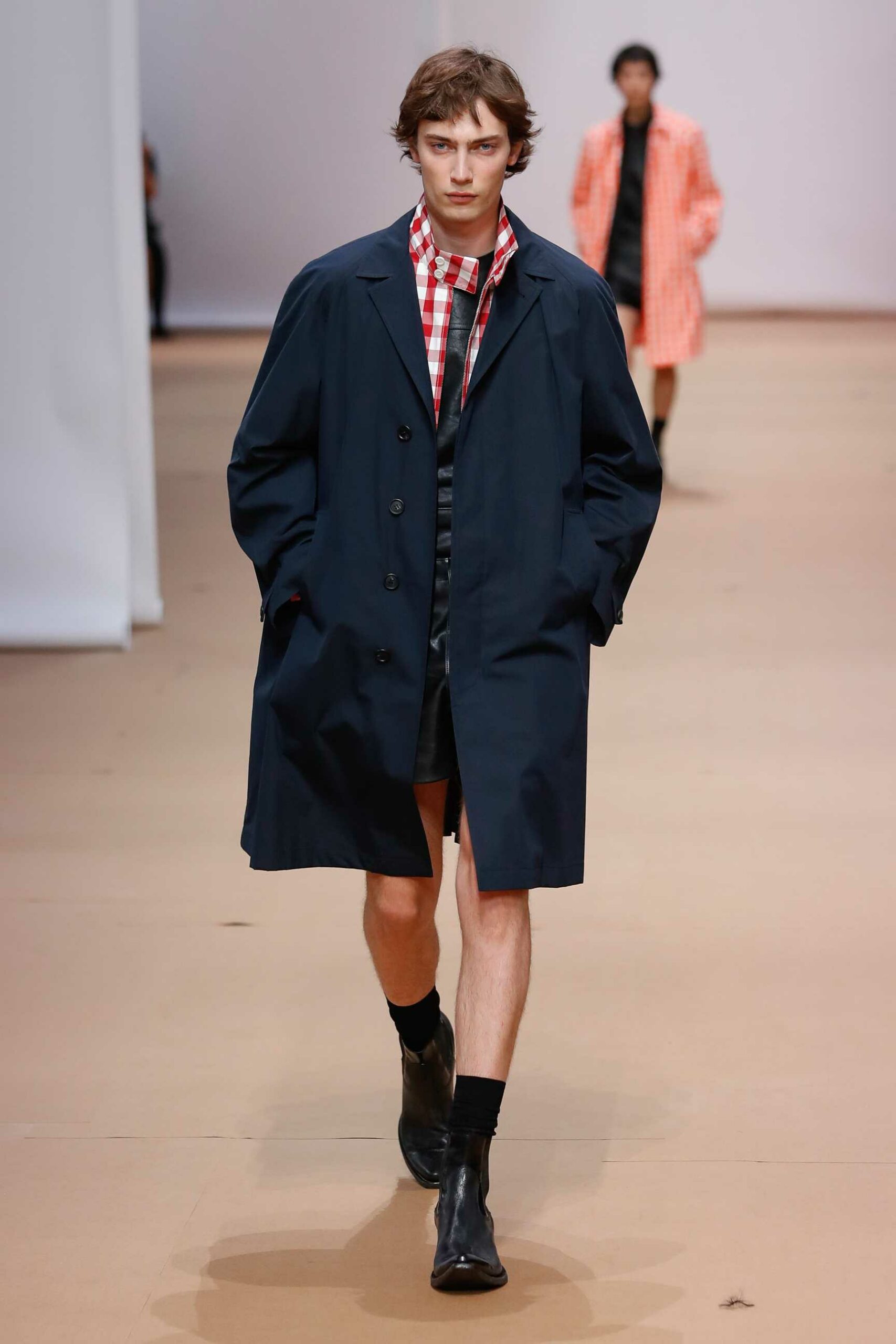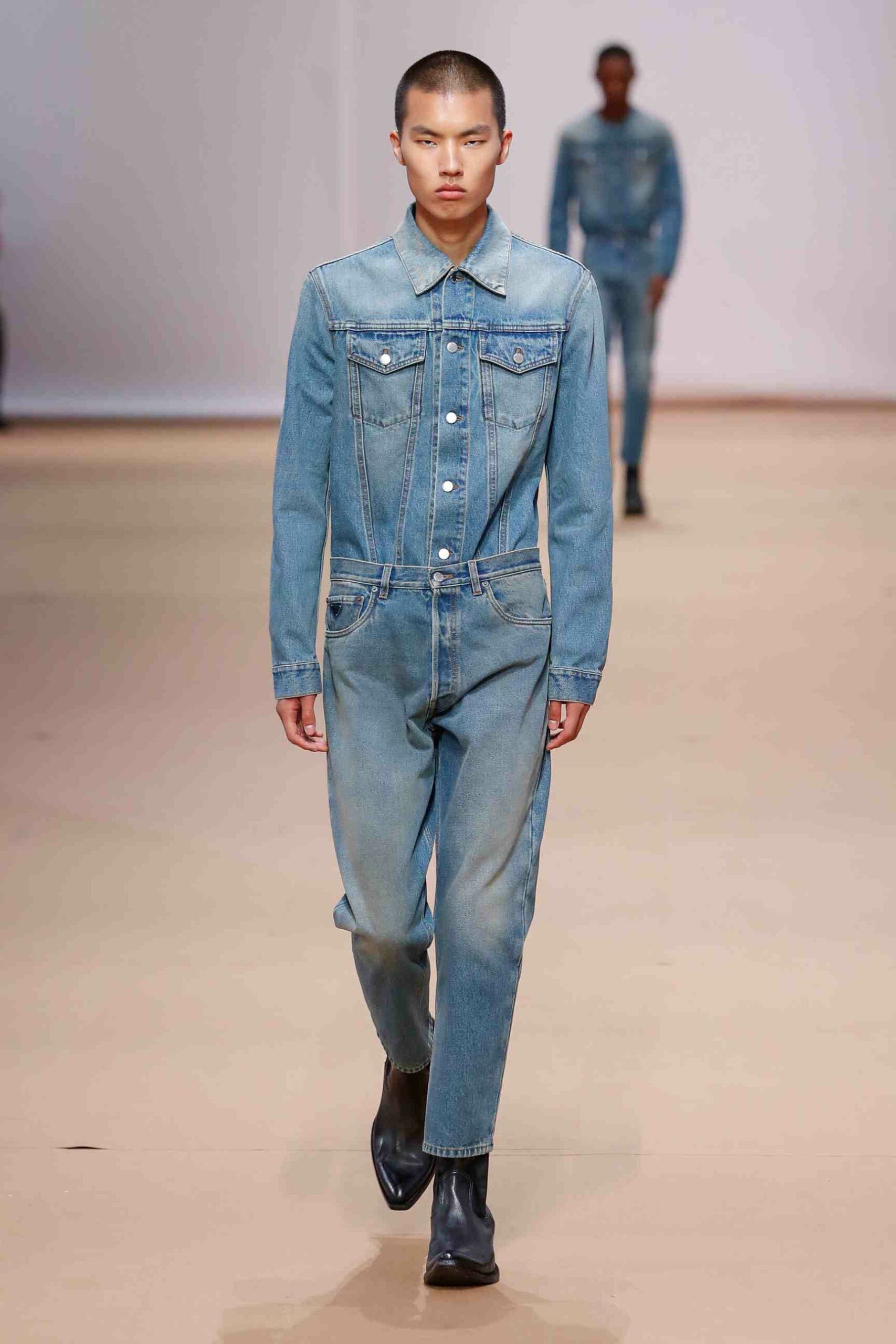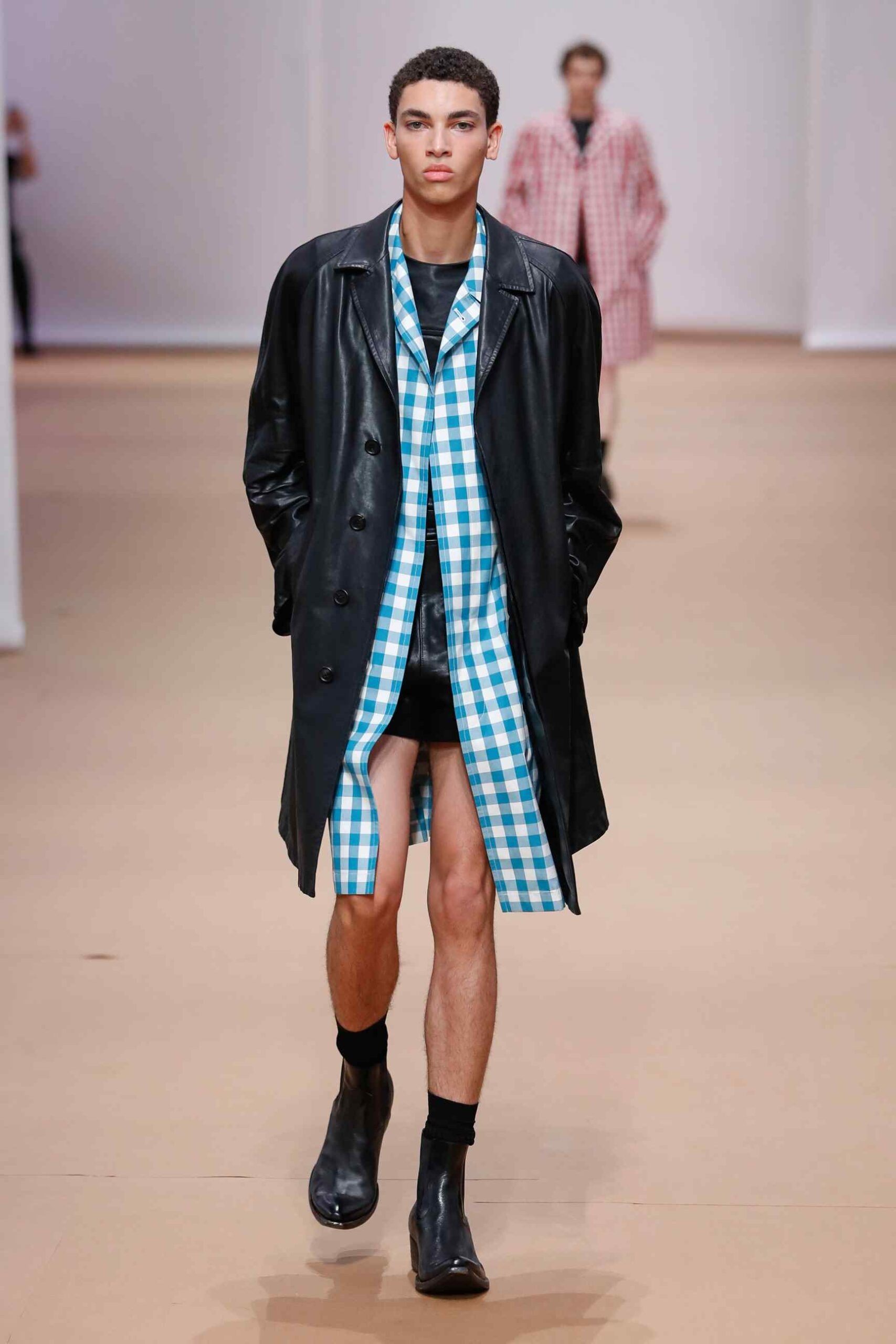 Prada
Prada's front rows are more star-studded than most; this season's Hollywood A-Listers included Jake Gyllenhaal, Rami Malek and former Prada-walker Jeff Goldbloom. Each arrival precipitated a clamour, understandably, but the real buzz began with the show. Set in an oversized paper house (made of real raw-edged paper), Miuccia Prada and Raf Simons sent out classics recontextualised. "An expression of curated processes" said the press notes; a meditation on choice in other words. On its own, the crisp red gingham coat is crisp and summery, but paired with leather short-shorts and pointy black boots and the effect is surprising, even kinky. Denim on denim might come across Tex-tux banal, but Prada subverted it right away with a collarless version that read more like a sophisticated playsuit. That's the kind of contradiction that Prada revels in.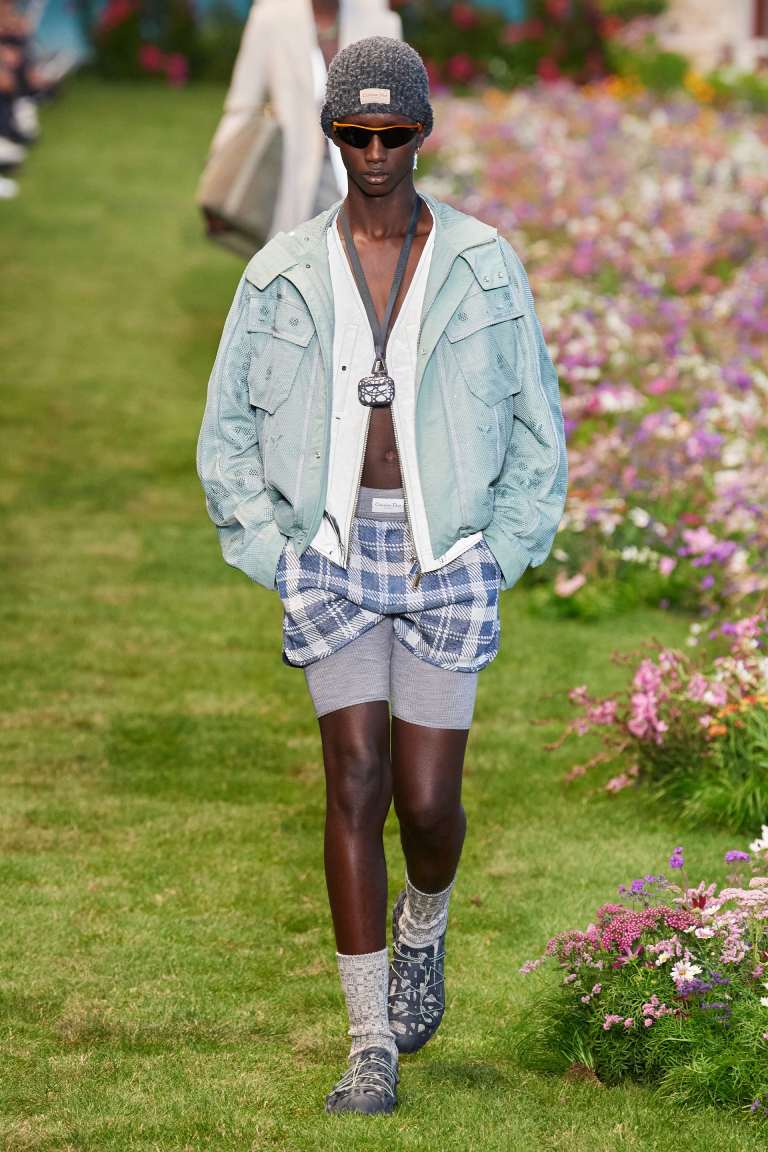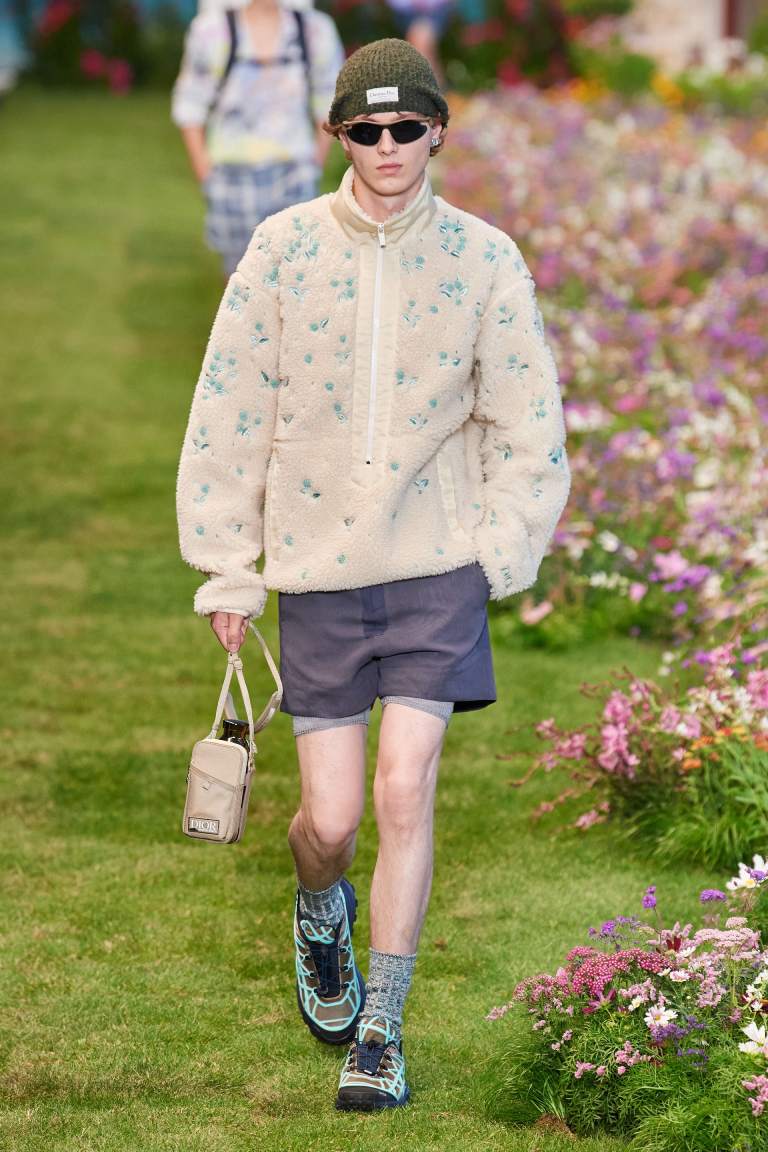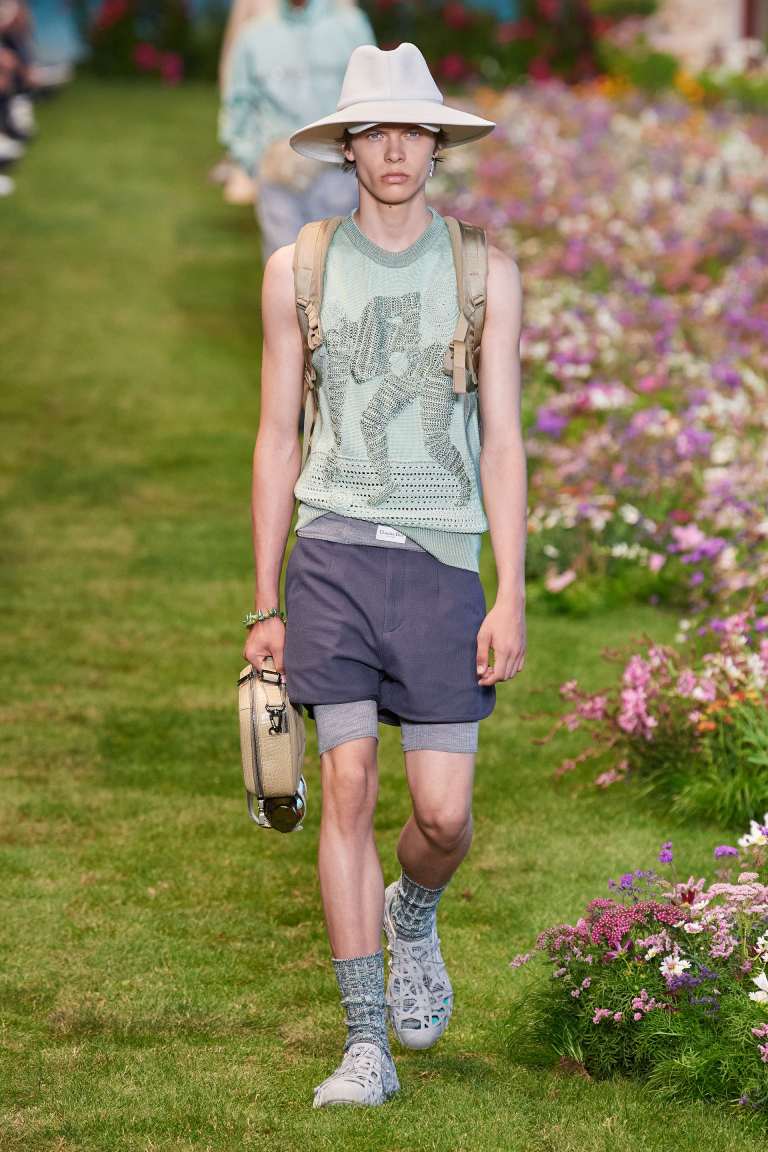 Dior Men
From Dior's childhood home in Granville, France to artist Duncan Grant's Charleston Farmhouse in England, the French couture house built an exquisite garden set that bridged the two houses for its SS23 men's show. Placed in the lovely Val-de-Grâce garden in Paris, the ephemeral setting saw Kim Jones present an outdoorsy, couture-minded collection. Gardening wellies, bags with water bottles, and sweaters of Duncan Grant paintings, it was Jones at his unifying best; his knack for contextualising the historic brand for the modern youth. He is also, if nothing, completely craft-driven. The luxury brand's iconic Bar Jacket was deployed in semi-transparent silk organza, which reveals and esteems the precise construction within.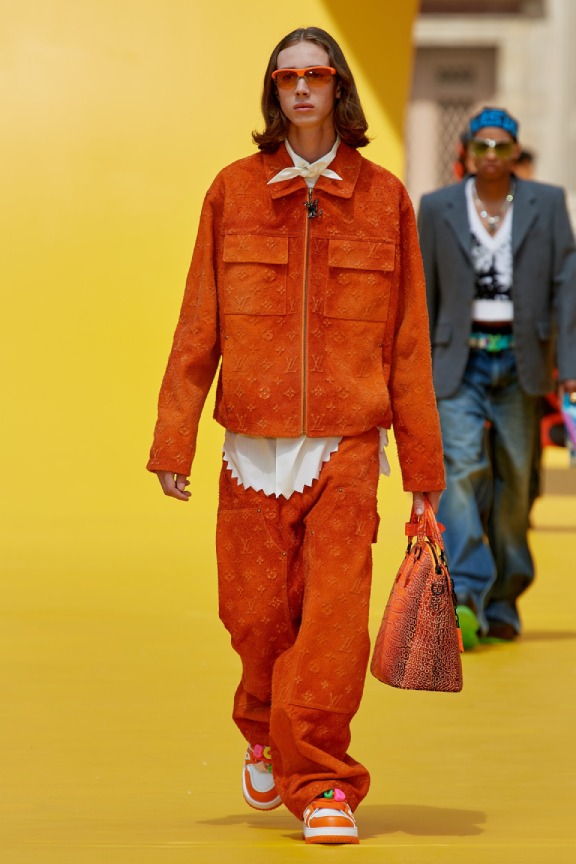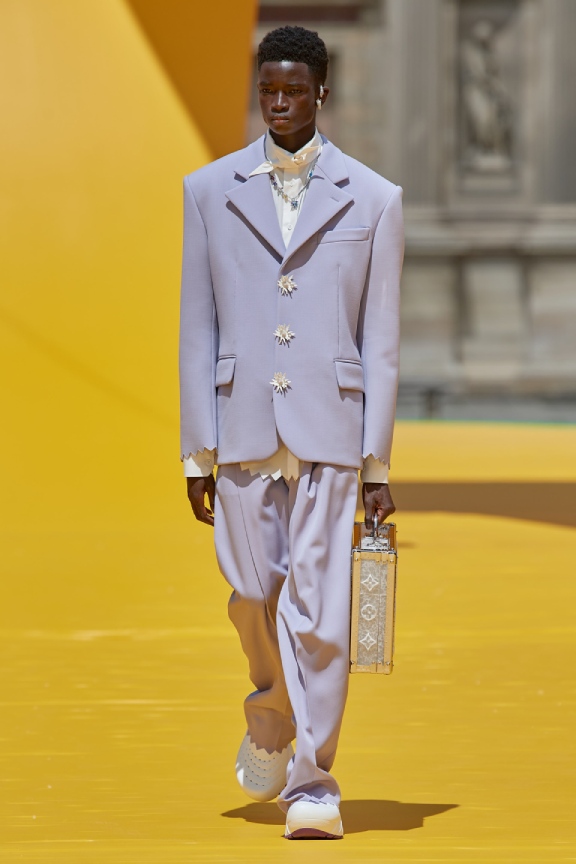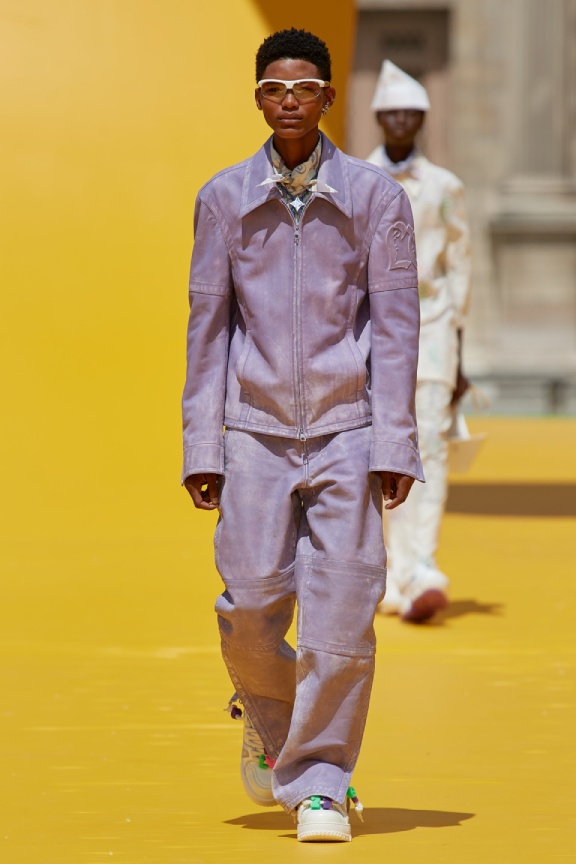 Louis Vuitton
"An ever-evolving ecosystem of creative minds", the Louis Vuitton Studio Prêt à Porter Homme was the team behind the French luxury brand's SS23 menswear. It's the first collection without the late Virgil Abloh, but his propensity for play could be seen, and felt, everywhere. The runway was an awe-inspiring toy race track/Yellow Brick Road swooping and looping around the Louvre—the atmosphere was festive, imaginative, celebratory. The 72-strong collection was varied, and yes, strong, with childhood-evoking symbols underpinned by the Maison's savoir faire. Colourful cartoon characters, Play-Doh textures on trunks and bags, a chunky-cute new Le Boyhood sneaker, and horned hoodies are undeniably fun, but made with serious craftsmanship. Abloh has left a strong legacy here; the house is in interim good hands.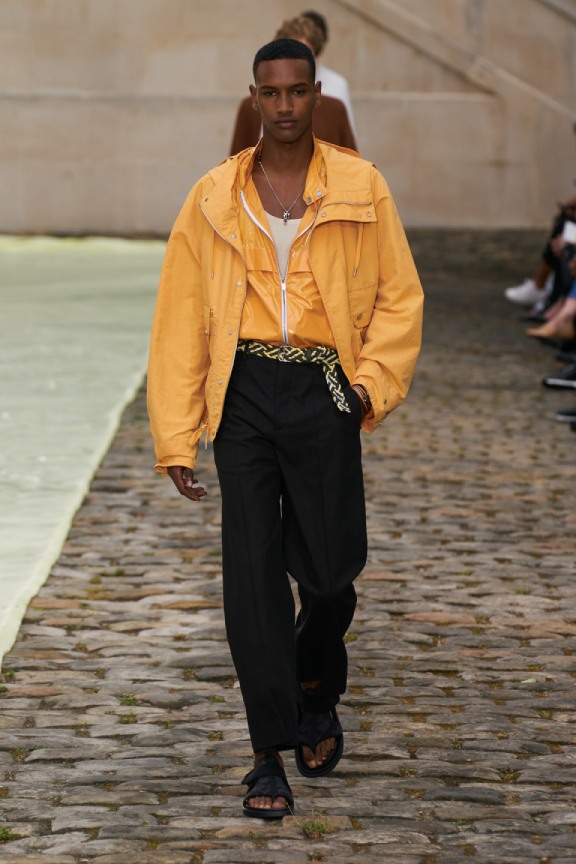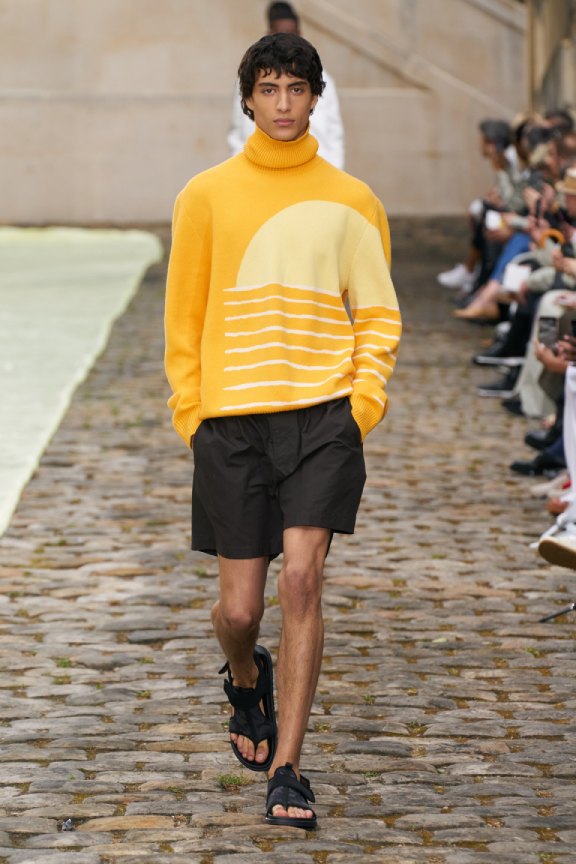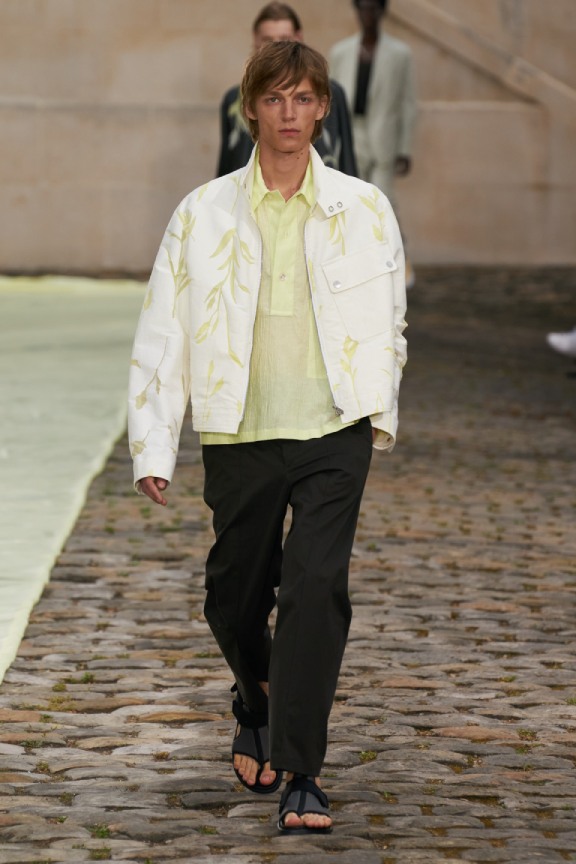 Hermès
It's almost unfathomable but every season Hermès accomplishes another chic collection that feels effortless and fresh. And this time, the show is at the Manufacture des Gobelins, a historic tapestry factory in Paris, round the corner from the usual Mobilier National. It's a recognisably Nichanian collection, a very good thing—she and her expert team of artisans do the nonchalant, understated luxury thing with old hand dexterity. Full-grain suede calfskin blousons, jackets in crispy technical piqué and crayfish-print cashmere sweaters were pleasingly familiar, but the shiny parkas in shades of bubblegum and lilac in technical satin were a thrilling left turn, as were the neoprene sandals that somehow worked seamlessly with each look.