The Samsung Galaxy Watch5 Pro stands as a solid competitor for the top spot in the fitness smartwatch league
When you're on the go, there's never a dull moment with the Samsung Galaxy Watch5 Pro – the brand's latest smartwatch model. The initial design for the timepiece was intended to be the ideal watch for athletes (hence Samsung pricing it on par with other dedicated fitness smartwatches on the market). Samsung Health on the Watch5 Pro can track more than 90 different exercises with automatic detection on several workouts with the usual running, walking and swimming, as well as rowing and elliptical training.
If you're not too keen on bringing the Watch5 Pro out for more extreme sports, don't worry: its build utilises a titanium housing and sapphire crystal glass that makes the smartwatch more durable than it looks. The titanium is also lightweight, so it feels less noticeable on the wrist. For swimmers, both regular and casual, the Samsung Galaxy Watch5 Pro boasts 5ATM water resistance, allowing it to withstand pressures equivalent to 50 metres deep, alongside IP68 dust resistance. Unless you're into deep-sea diving, the watch should physically hold up quite well.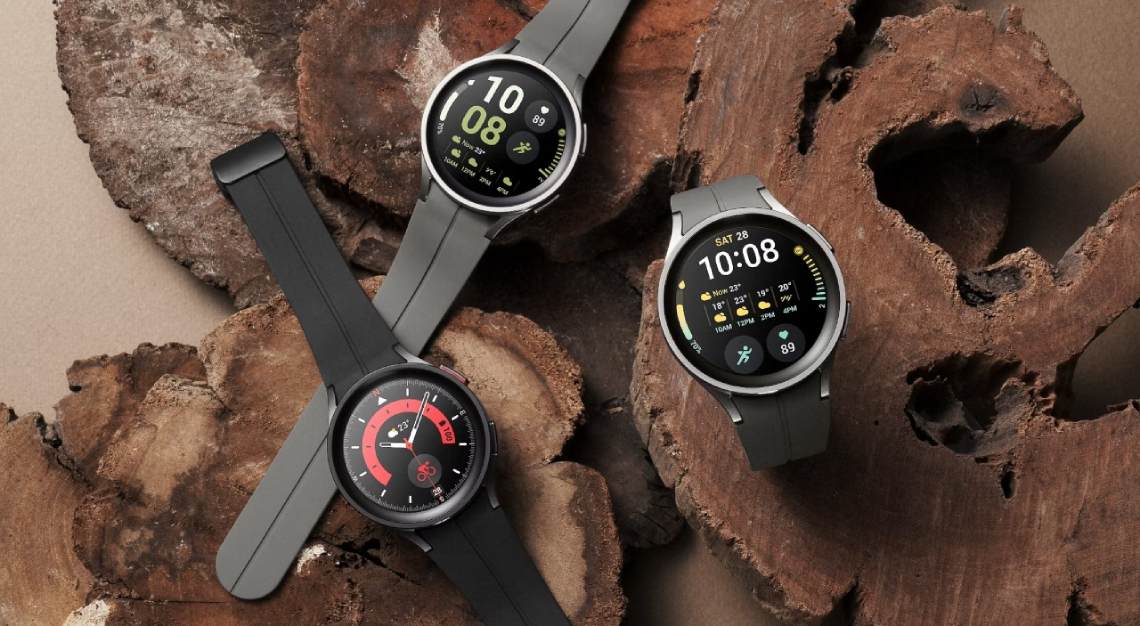 In terms of software, Samsung has promised up to four years of updates for the Samsung Galaxy Watch5 Pro, so there will be constant security patches, bug fixes and new features with later versions of the One UI Watch system. This is especially important given Samsung's smartwatch software, Wear OS, is still being refined and polished after Google and Samsung unveiled their collaborative overhaul of the operating system as more features and APIs come through. That being said, Google's partnership with Samsung on a smart fitness watch makes the Watch5 Pro one of the more user-friendly fitness smartwatches compared to its competitors, especially for propping up Google Assistant on a run or even for streaming YouTube music.
To keep track of your progress, the Samsung Galaxy Watch5 Pro houses a responsive automatic exercise tracking system, which allows you to record runs and walks much faster than any other smartwatch equipped with this feature – great for people who want as much credit as possible for activities but don't always remember to press the start button. Even if you're not an exercise lover and just want to maintain some form of activeness, the watch gives you a little boost of confidence for every 10 minutes of consistent movement it detects, logging it automatically as a workout until you're no longer moving.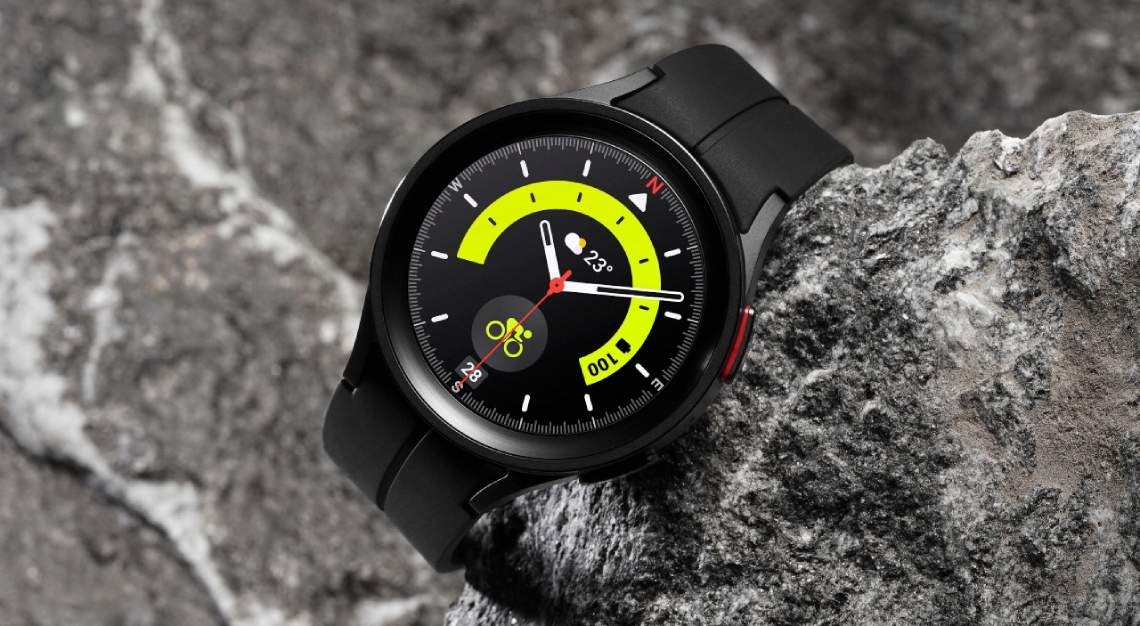 Cyclists and hikers will be pleased to know that the Samsung Galaxy Watch5 Pro supports GPX files (otherwise known as GPS Exchange Format File). This includes visual information for routes, trails, waypoints and other navigation tools to better direct your workout. Setting up the GPX files only requires you to take it out on a spin once, after which the watch will immediately log it as a potential route that you can go back to whenever you please. If you're an experienced runner, you can simply import an exported GPX file – and off you go. The Watch5 Pro's GPX features are also notable for its precise turn-by-turn route navigation and track back systems, providing frequent updates and clear and concise instructions about which way to turn to reach the end of your route, or even the beginning.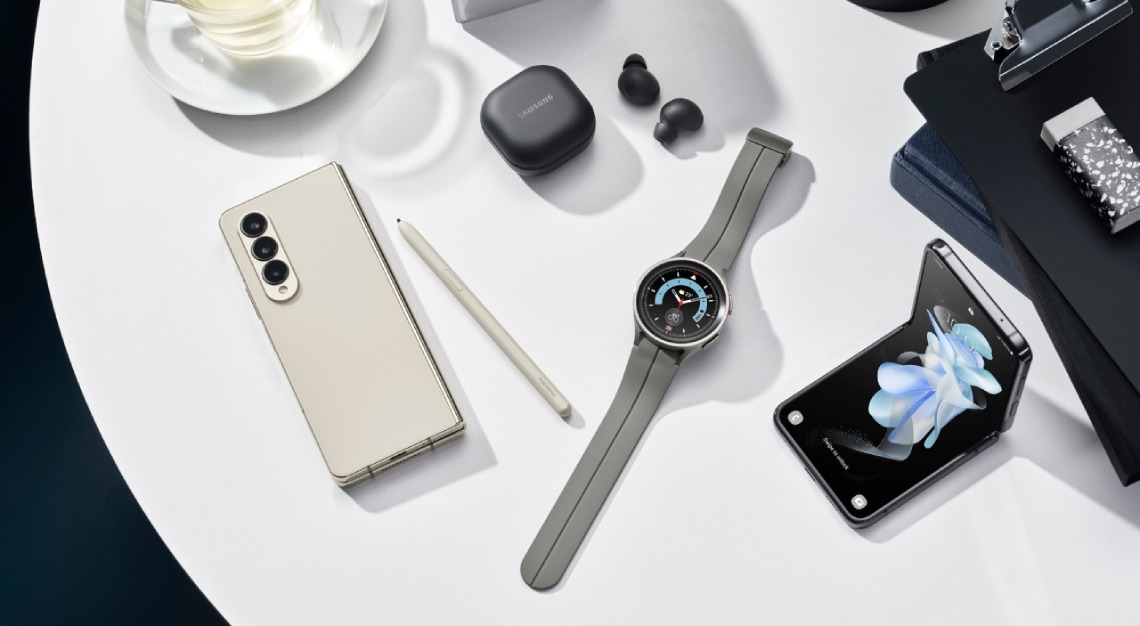 On top of that, for optimal health and performance, the Watch5 Pro houses a comprehensive sleep tracker. It also has a new sleep coaching feature that requires you to log five weeknights and two weekend nights of sleep before assigning you a representative animal to guide you visually through a six-week programme to improve your sleeping habits.
The body composition analysis feature is also an interesting addition, which allows users to have an opportunity to visualise if their activity has changed anything physically. The technology behind this is still fresh, and there are, of course, many different factors that might contribute to a wonky reading; but overall they are generally quite accurate and consistent enough to track your progress.
All in all, the Samsung Galaxy Watch5 Pro is a fantastic option for those who want better smart features and a boost in their health and fitness journey. Its sturdy build, comprehensive tracking and user-friendly software have propelled it to the top of the fitness smartwatch market. It also looks incredibly savvy while doing so.