.One & Only
Only Watch 2017 is back this year with more unique timepieces made for the benefit of research on Duchenne Muscular Dystrophy. This biennial charity auction pledges 99 per cent of all donations and is organised by the Association Monegasque Contre les Myopathies.
All one-of-a-kind timepieces, the 50 brands participating in this year's event have done really well to offer watch collectors and philanthropists alike something memorable. Plus, in this year's auction, unique experiences and collaborations will be added to some of the lots. Whether it's to meet an ambassador of the brand or partake in a thrilling experience like Formula One or a film festival, this year's Only Watch auction will be the most exhilarating one ever.
We shortlist the seven most memorable watches from the show.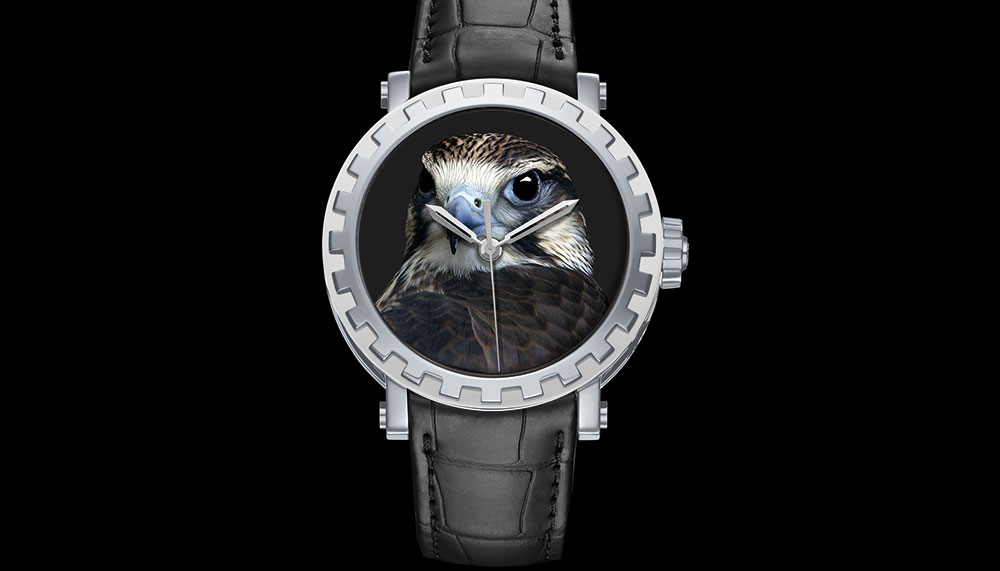 DeWitt Acadamia
As one of the few watch companies with an in-house dialmaker, DeWitt presents the opportunity for the owner of this handsome timepiece to customise his own dial, which will be hand-crafted in its manufacture in Geneva. Naturally it comes with an in-house movement and its case features the famous Dewitt imperial column motif.
Estimate: US$26,000 – US$41,000 (S$35,400 – S$55,900)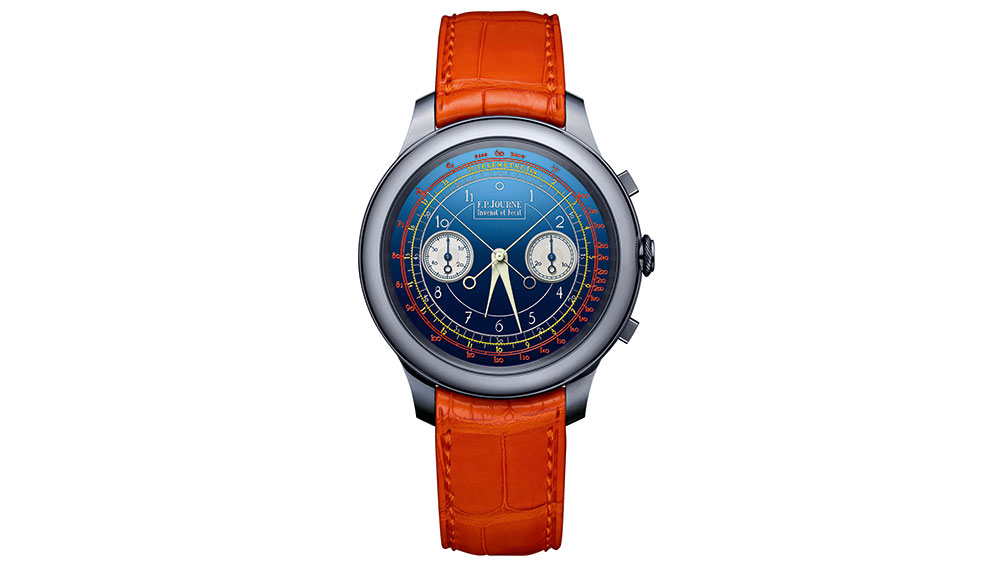 FP Journe Chronographe Monopoussoir Rattrapante
For Only Watch, FP Journe has developed a watch that does not, and will never, exist in its standard collection. Now, this is what we call true exclusivity. In a 44mm tantalum case, this unique watch operates on a movement made of 18k rose gold finished with the purest and most traditional methods. With a blue chrome dial dressed in vivid colours, this is certainly one of the top lots of the auction.
Estimate: US$208,000 – US$415,000 (S$283,000 – S$565,000)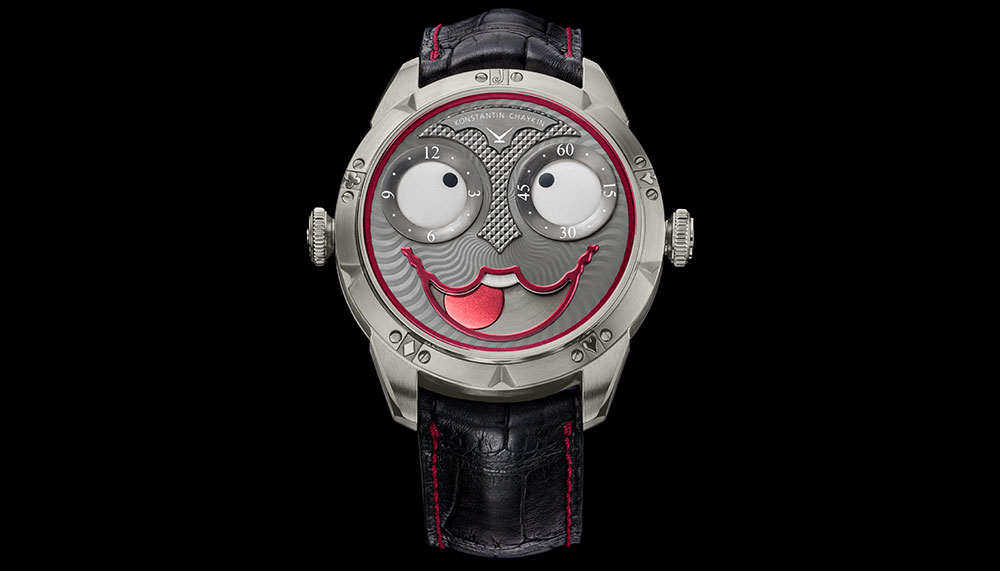 Konstantin Chaykin Joker
With a watch like this, it's hard to take Konstantin Chaykin seriously but try not to be fooled by the Joker's comical appearance. It houses a two-disc current time display model and a supersized moon phase indicator in a friction reducing eight-stone module on top of a time-proven automatic ETA calibre. An additional crown at nine o'clock serves to wind and adjust the moon phase.
Estimate: US$11,000 – US$16,000 (S$15,000 – S$21,800)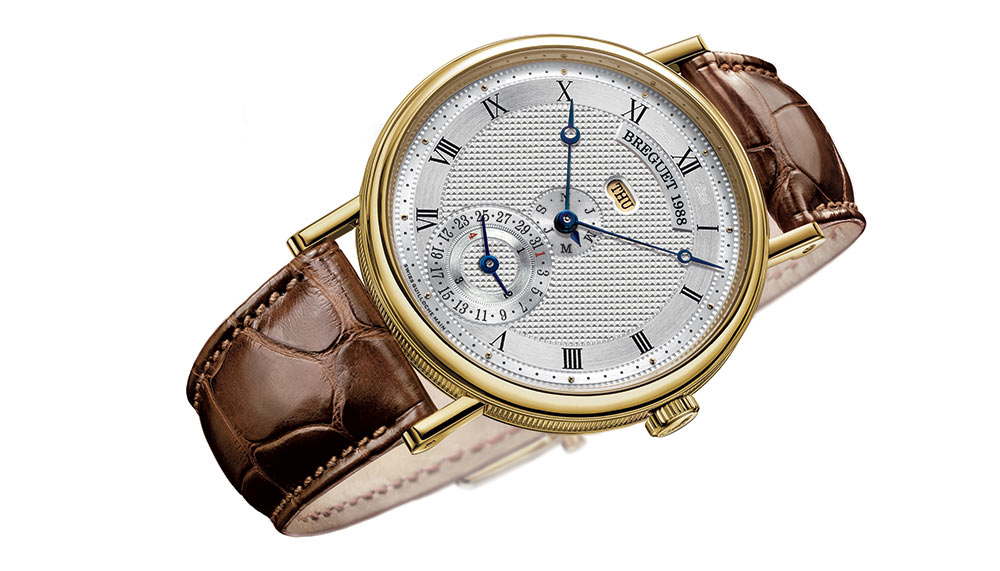 Breguet Classique Quantieme Perpetual En Ligne
Everything you could ever wish for in a Breguet is present in this unique timepiece with an in-line perpetual calendar display. This watch will go to the highest bidder and this highest bidder will go to the Breguet manufacture and enjoy a private guided tour of the ateliers, as well as a guilloche engraving workshop. Truly there is no better way than this to appreciate fine timepieces.
Estimate: US$83,000 – US$103,000 (S$113,000 – S$140,350)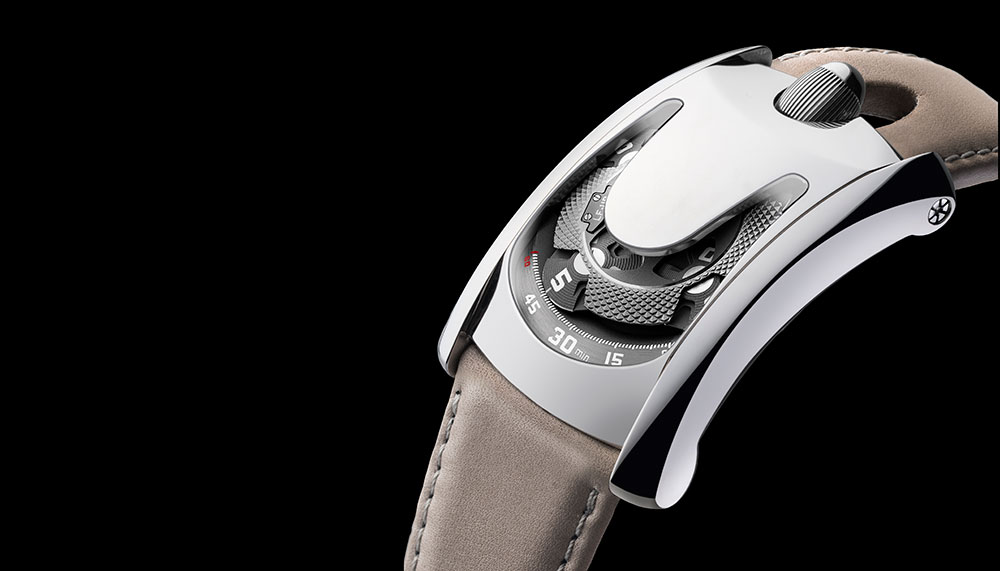 Laurent Ferrier X Urwerk Arpal One LF-UR1
Urwerk lets Laurent Ferrier take over the wheel and this watch codenamed Arpal One LF-UR1 is a confluence of two watchmaking styles that cannot be more diametrically opposed. This is arguably neither a Laurent Ferrier watch nor an Urwerk, yet it obviously carries the signatures of both ateliers. Whether you love it or not, remember that it's made for a good cause.
Estimate: US$52,000 – US$72,000 (S$70,860 – S$98,100)
MB&F Horological Machine No. 8 Only Watch
Another watch with a smiley face on it, this MB&F number was co-created with 15-year-old artist Cassandra Legendre. It also has a miniature white gold elephant in it that was sculpted by engraver Olivier Kuhn. Legendre is a student living in Madrid whose primary artistic expression is ballet. She produced these drawings for MB&F specially to help other children in need.
Estimate: US$83,000 – US$103,000 (S$113,100 – S$140,350)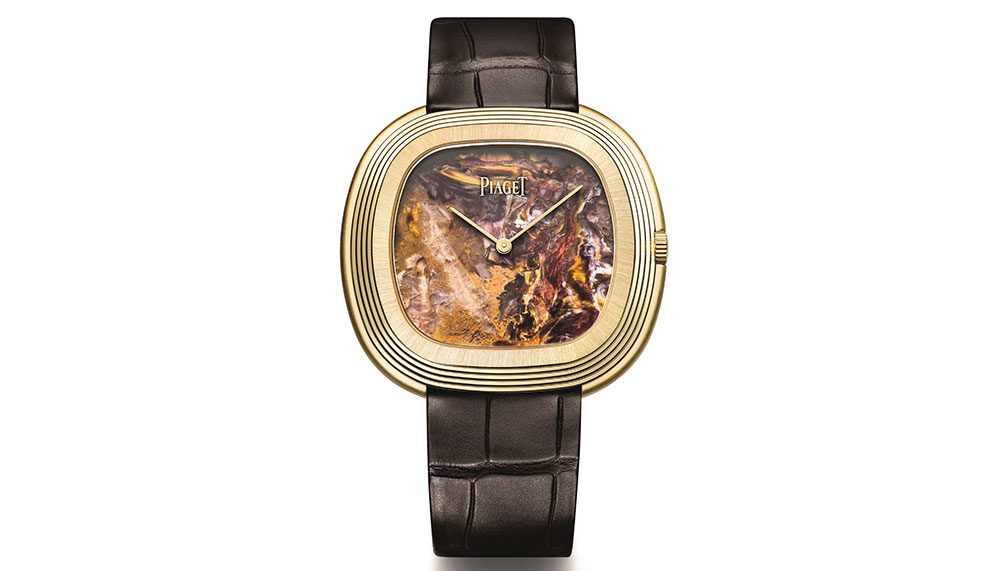 Piaget Black Tie Vintage Watch
With an aesthetic that goes back to the 1950s, the Black Tie Vintage Watch makes for an exquisite evening watch. Piaget's enduring fascination with hardstones continues with this unique timepiece. Cased in yellow gold, it has a dial in brown pietersite, which is known as the Tempest Stone with its highly charged energy. It is a powerful protection stone although we really just completely mesmerised by its natural colours and swirls.
Estimate: US$31,000 – US$52,000 (S$42,240 – S$70,860)
Under the High Patronage of His Serene Highness Prince Albert II of Monaco, this unique auction will be handled by Christie's and takes place on 11 November, 2.30pm Geneva Time (9.30pm in Singapore), at the Four Seasons Hotel des Bergues.