Aston Martin and Bowmore have also collaborated on a limited-edition Designed by Aston Martin collection, available for travel retail at Changi Airport
In 1964, Goldfinger, the third Bond film was released. Sean Connery's high speed chases in a swanky Aston Martin DB5 catapulted the grand tourer to instant fame, cementing its status as the quintessential Bond car.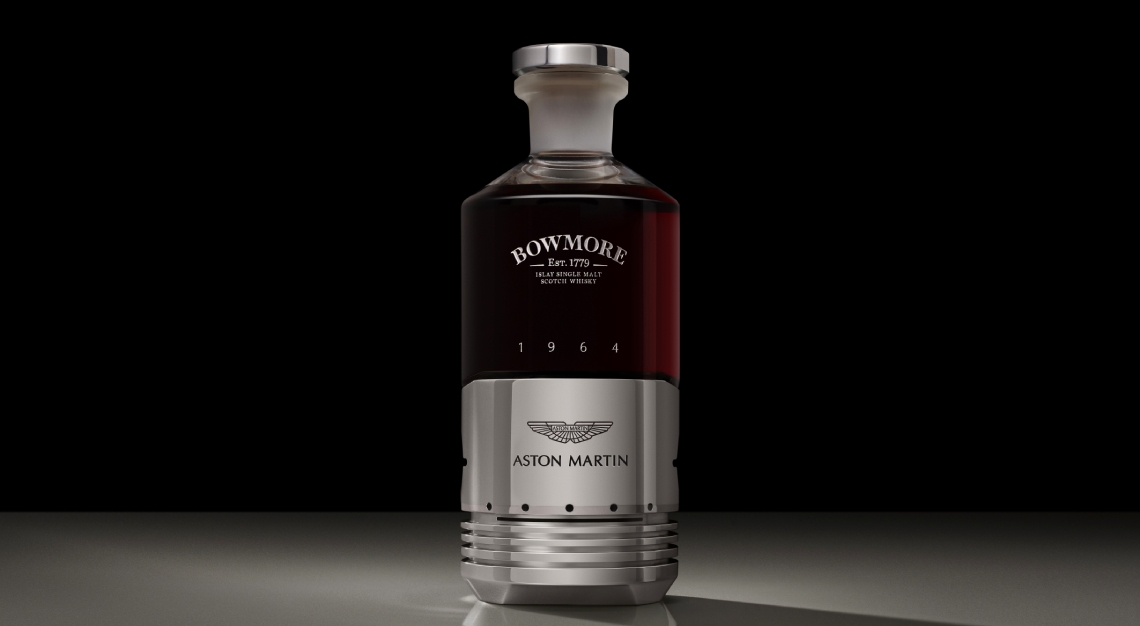 That same year, Bowmore would undergo its own monumental period of transition, as coal fires gave way to steam boilers – the Black Bowmore, the first distillation following this shift towards modernity, would go on to become one of the most revered and sought-after single malt whiskies. Just last year, the Archive Cabinet, housing a complete collection of Black Bowmores sold for HK$4.37 million (S$760,849) at Sotheby's Rare Whisky & Moutai Live auction.
Now, both the DB5 and the Black Bowmore have been married together in the expression that is the Black Bowmore DB5 1964 – an exquisite bottling that encapsulates the rich heritage of the British marque and one of Scotland's oldest distilleries. Only 25 bottles have been made, each meticulously handcrafted with an actual DB5 piston; one of which is up for auction at Lotte Duty Free Changi Airport Store's online platform until 30 January 2022, starting at a reserve price of S$90,000. Given that it's the singular bottle allotted to Singapore, you can expect subsequent bids to skyrocket from there.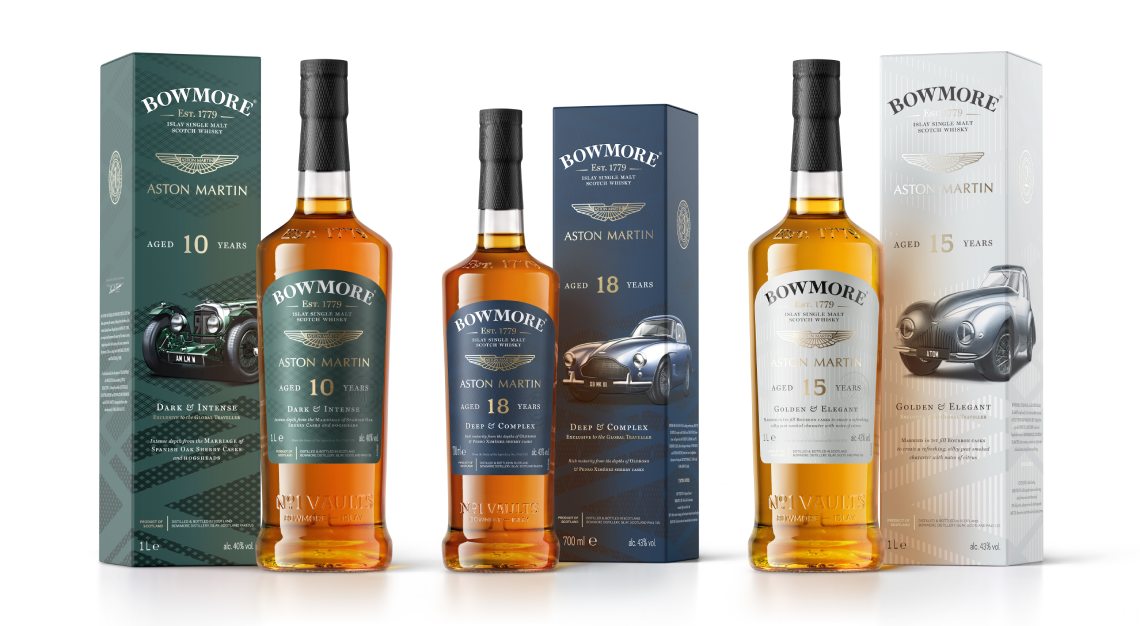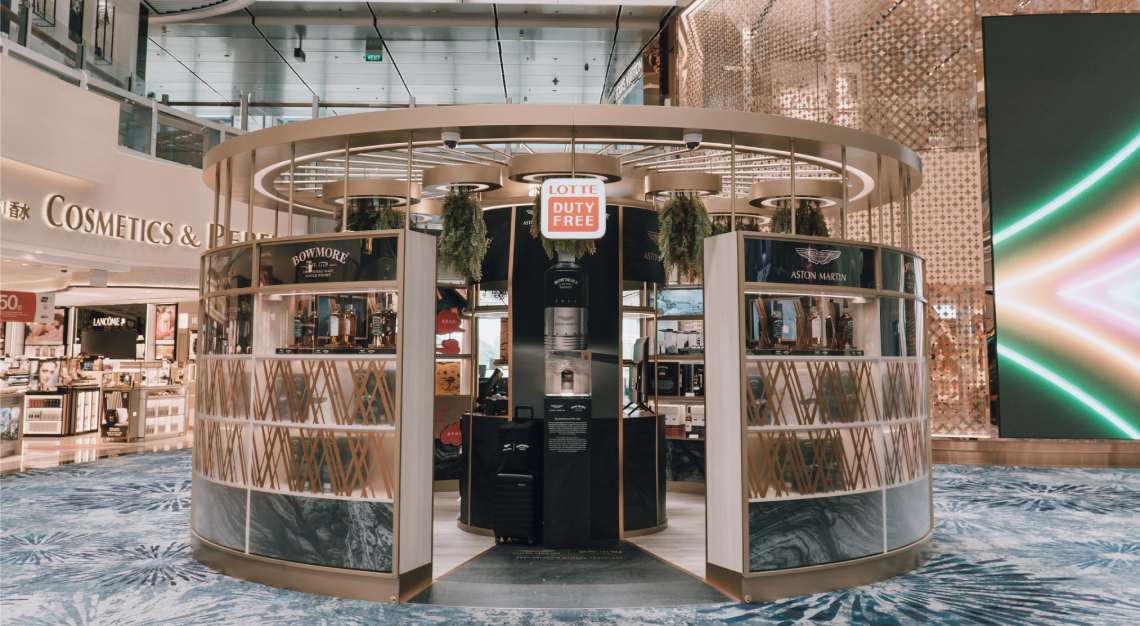 For those of us who can't get our hands on this exclusive bottle, fret not. The Designed by Aston Martin collection – the first in a series that will be released yearly – features Bowmore's 10, 15 and 18 Year Old single malts, paired with intricate designs of Aston Martin's iconic cars – the LM10, Atom and DB Mk III respectively. The collection is available at Bowmore and Lotte Travel Retail's pop-up store, located at Changi Airport's Terminal 3 Departure Hall, from now till early next month. As travel restrictions are gradually lifted, getting yourself a bottle or two from this limited-edition collection will surely be the cherry on top.