Want to dabble in whisky investment? Neil Paterson, Marc Pendlebury, Gary Wadmore and Marek Dawidowicz of the Spirit Vault Collective will help you out
"Whisky is increasingly becoming an investment to watch, and as a group of collectors in Singapore, we have quietly amassed more than 40 per cent return for our members in just over two years. We are the Spirit Vault Collective – Neil, Marc and Gary are whisky advisors with over 35 years of experience, while Marek brings in the expertise as the investor and advisor for our operations in Singapore – and our investment strategy includes building a well-balanced and diversified portfolio of whisky bottles, together with a rigorous focus on specific brands that maximise returns.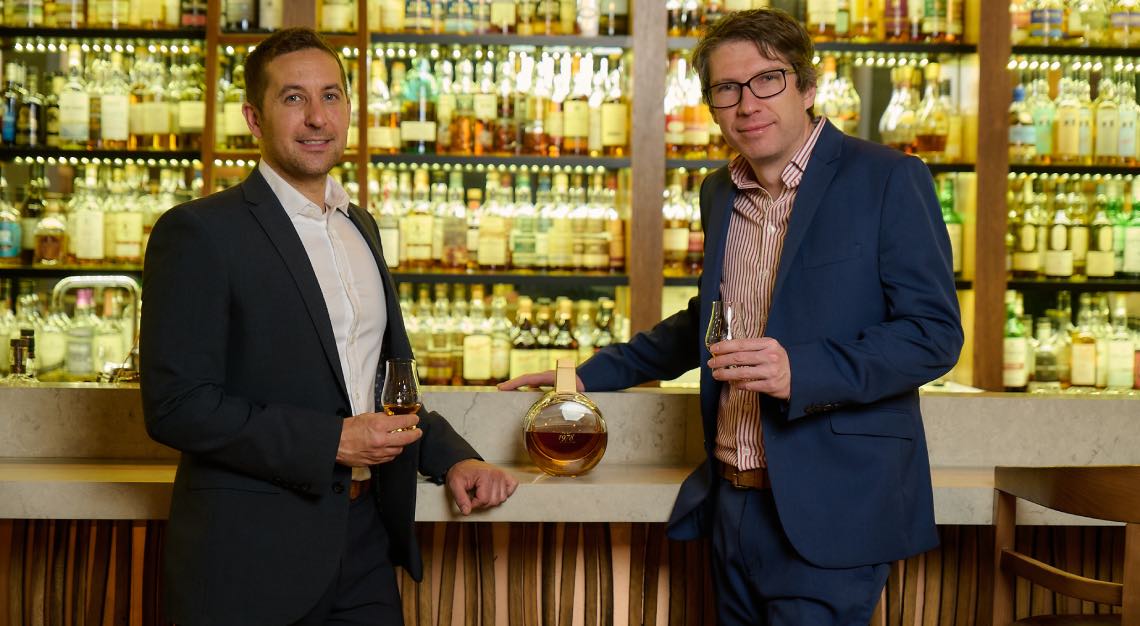 The global whisky industry has seen a massive increase in demand. It is a short journey from drinker to collector, and then to begin investing. It is an extremely exciting time right now, with new outlets opening up and distributors entering the market. This accessibility of great whisky at a variety of different price points now makes Singapore at par with most international cities such as Tokyo and London. This increased access has enabled a greater interest, education and appreciation by Singaporean collectors and drinkers of a broad range of whiskies from across the world, from a variety of unique distilleries and brands.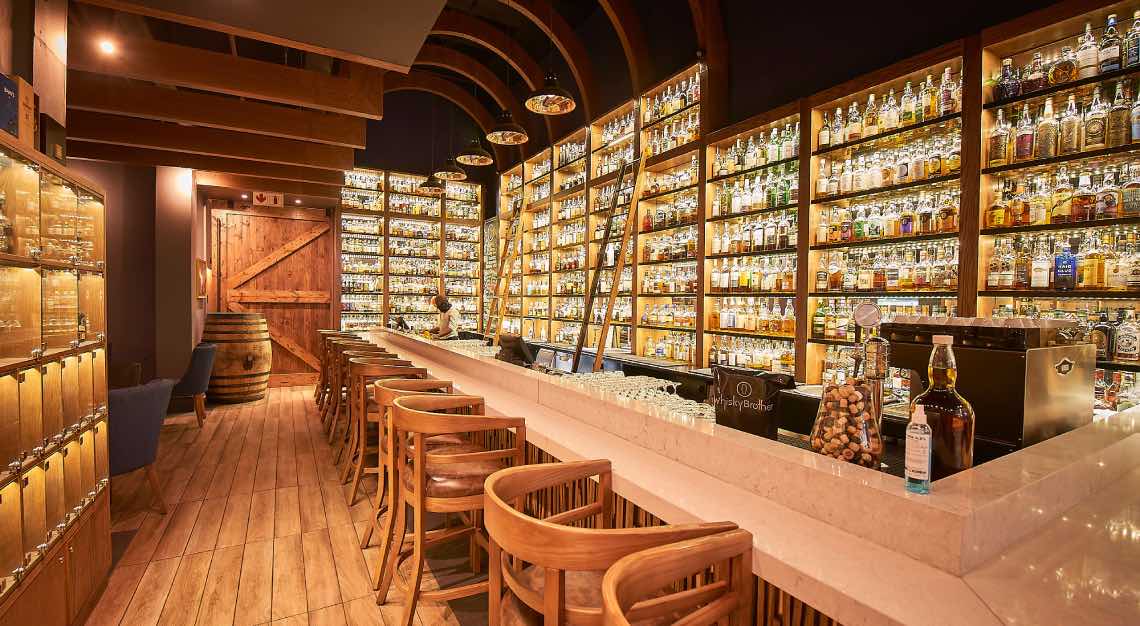 Taking a peak at the Collective's vault, you will see some highly coveted bottles like the Glendronach 33 Year Old, Springbank Millennium Series and the Chichibu Intergalactic Series. In fact, our personal collections include an extensive set of various distilleries from multiple countries, each with our personal favourites. But there are three distilleries that feature heavily in our portfolio: Springbank, Chichibu and Glendronach.
For beginners to whisky investment, you may start with the trifecta of Scarcity, Rarity and Collectability. These are essentially our golden rules of whisky investing. Scarcity is all about placing your bets on brands and releases that have the potential to experience the highest demand in the future. Rarity comes down to the supply that is currently out in the market; low supply immediately pushes up the prices on the secondary auction market for those that are able to get their hands on a couple of rare bottles. Collectability is driven by new releases that are often only offered with a couple hundred bottles at release.
10 bottles to keep on your watch list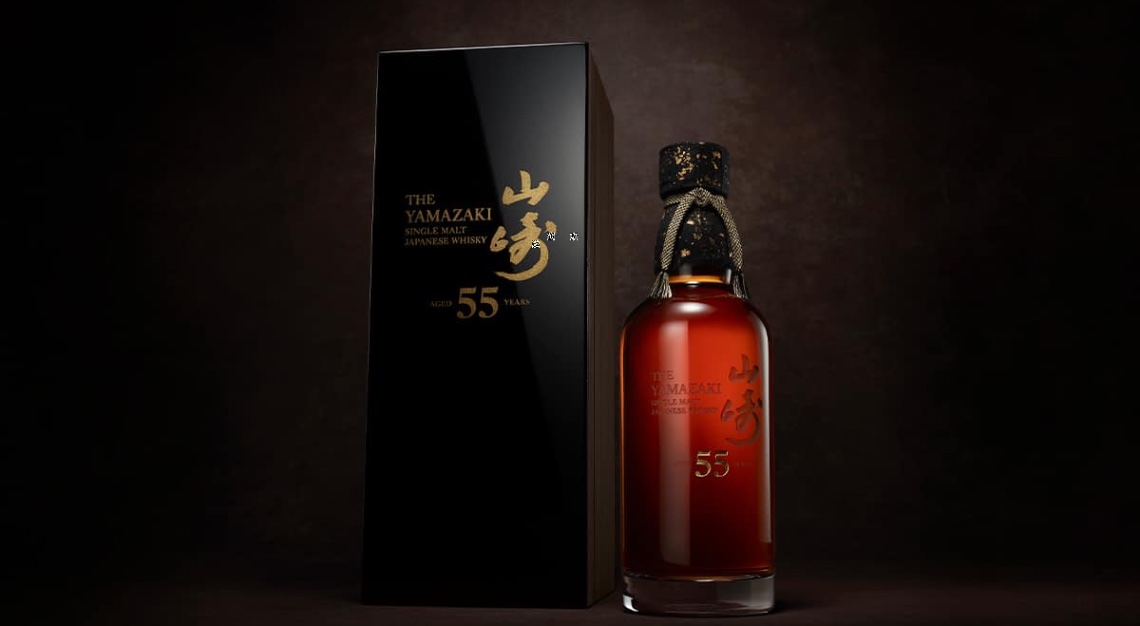 Yamazaki 55 Year Old
The oldest bottle in the history Suntory, which was first made exclusive to residents of Japan, is now available to the rest of the world (Singapore included) at US$60,000 (S$80,586). You'd find the Yamazaki 55 presented in a crystal bottle with the Yamazaki name engraved in sand-blasted calligraphy, tucked in a box made of Japanese mizunara wood and Suruga lacquer. As for the liquid, think of it as a trip through history, bursting with gooey ripe mango and sandalwood before giving way to earthier notes of wet pine. You'd love it if you can get your hands on one of the 100 bottles released.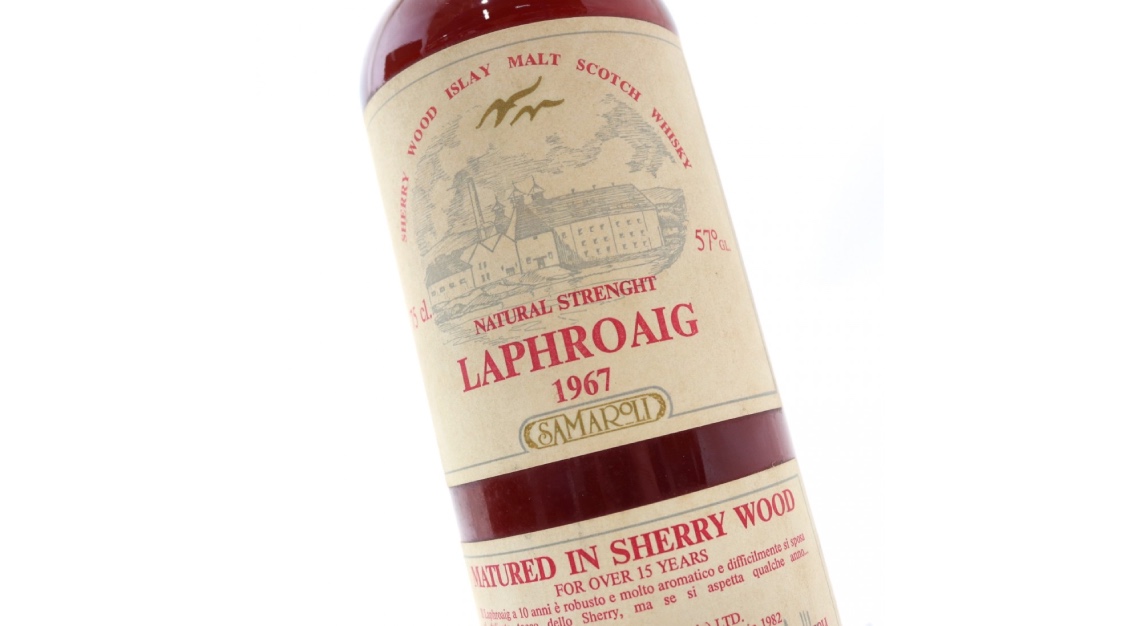 Laphroaig 1967 Samaroli
It is safe to say any bottling done by the legendary Italian independent bottler Silvano Samaroli would be a good addition to a whisky collection but this one by Laphroaig stands out. Often referred to by the lucky few to have sampled it as the best whisky to ever have been bottled, it is without question the most sought-after bottle of Laphroaig on any serious collector's hit list. The last price point on auction topped S$84,000.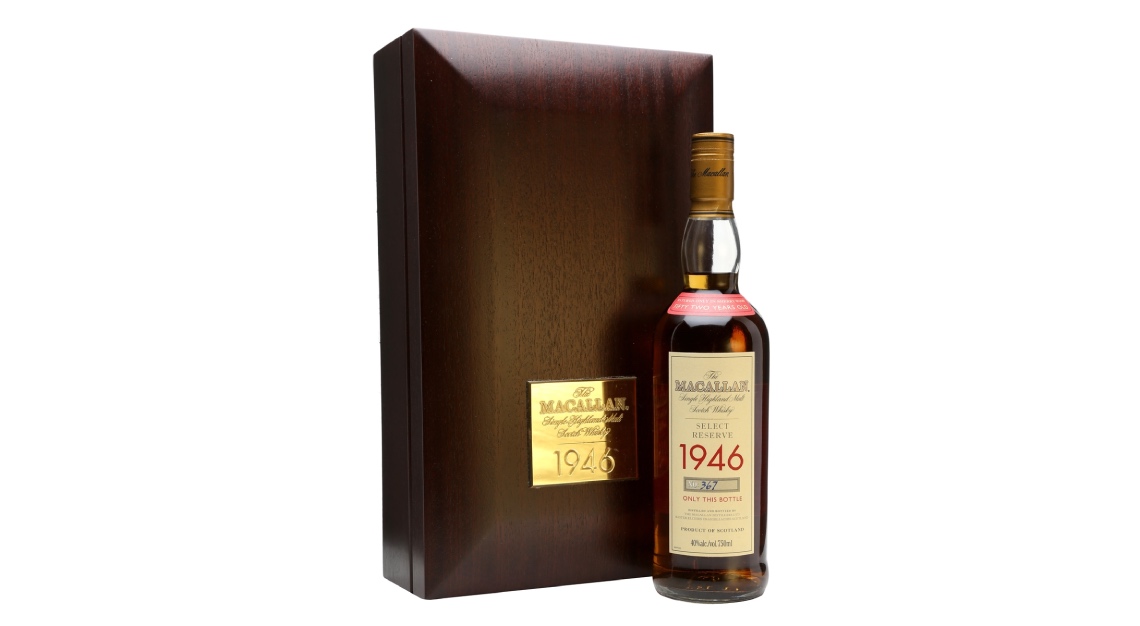 Macallan 1946 Select Reserve 52 Year Old
This is not the most elusive Macallan due to the large number of bottles released back in 1998, but it should be on your list. Any Macallan over 40 years of age is priced at over S$20,000, and this bottle can still be found for less than S$17,000. Plus, it does hail from a more interesting era. When this whisky was casked, World War II had just ended and coal was in short supply. As a result, peated malt was used to produce this vintage, which is very unusual for a Macallan.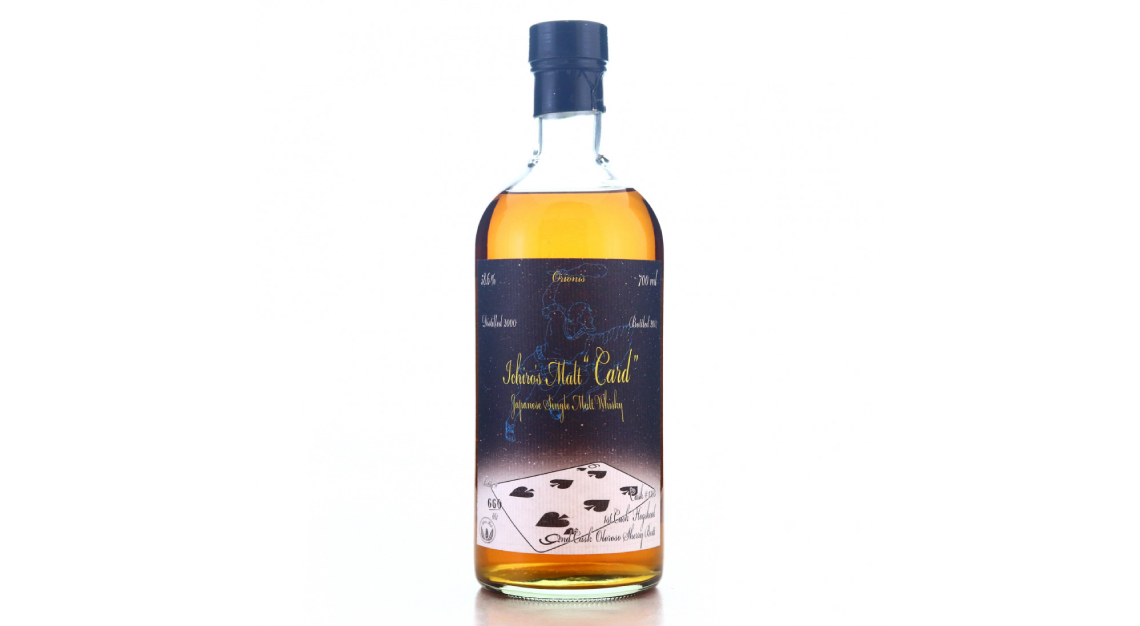 Hanyu 2000 Ichiros Malt Six of Spades
Every journey begins with a single step. This is as good a place to start as any if you are thinking of collecting the full deck of the famed Hanyu Card series. This cask's outturn was significant at 661 bottles, making it more frequently available than many of the other bottles in the series. The label is handsome and would look good in any collection if you decide you have bitten off more than you can chew when you look for your next bottle or two in the series.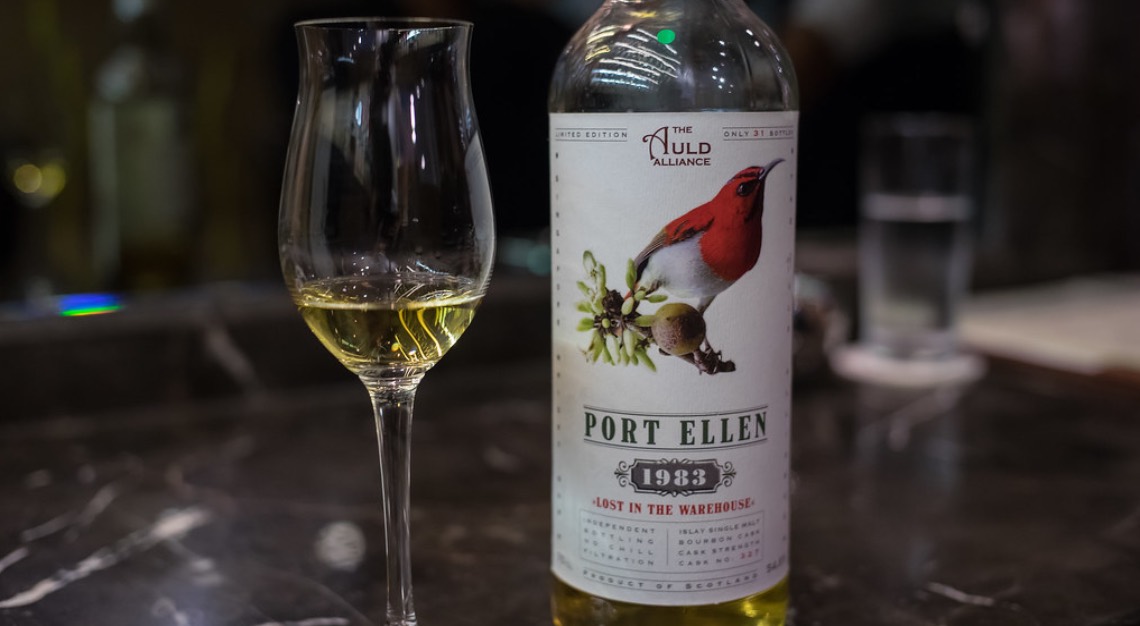 Port Ellen 1983 Lost in the Warehouse
Here's a bottle from the famed Port Ellen distillery on Islay which closed its doors back in 1983 (though a revival is underway). Although it will be reopening in the near future, something tells us the liquid produced pre-closure will always be worth far more than the new spirit produced. This bottle was released by the Auld Alliance bar in Singapore and only 31 bottles were "found", which makes it an incredibly limited release and a must for any Port Ellen collector.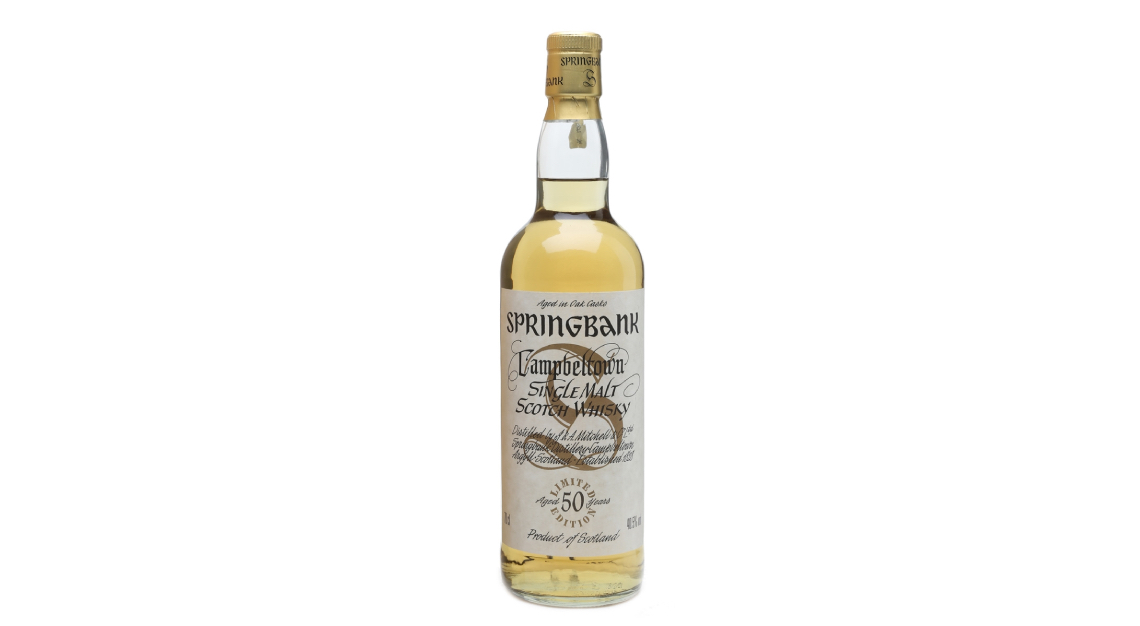 Springbank 50 Year Old Millennium Collection
This is the oldest bottle in the Millennium collection, a set of six bottles released at the turn of the century. Springbank is a Scottish icon still producing whisky as they would have 100's of years ago. This may sound strange but S$11,000 is a bargain. There are not many releases at the ripe old age of 50 ever released from Springbank and if you do come across one, you would be lucky to pay anything less than S$30,000.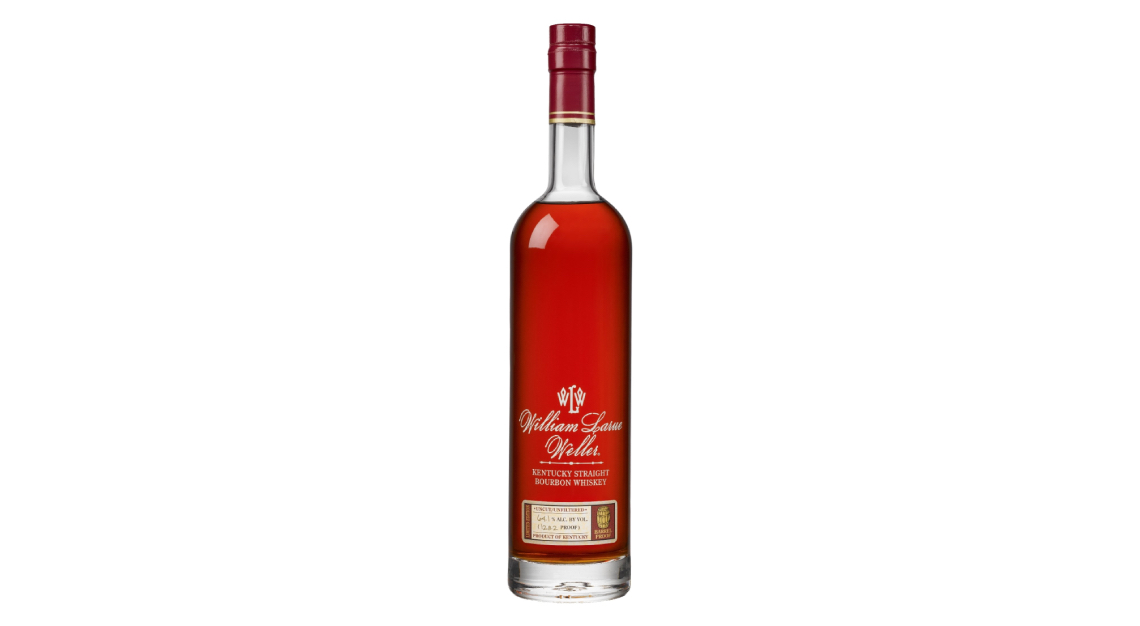 William Larue Weller 2005
One's love of whisky can be likened to that of art, which is deeply personal, and we can only say that on our bourbon journey, we have not tried a better American whisky than this – the first release of William Larue Weller as part of the Buffalo Trace Antique collection back in 2005. It is also often found at lower prices (S$2,000) than some of the more recent releases.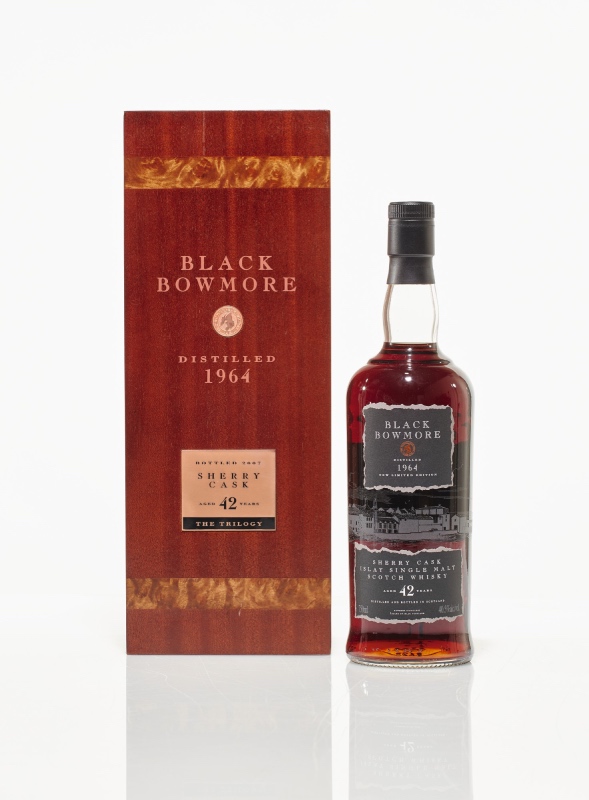 Bowmore Black 1964 42 Year Old
1964 is considered the pinnacle of distillation at Bowmore and right at the very peak is the Black series. There are five releases of the famed Bowmore Black series, with the 42 Year Old being the fourth in the series released in 2007. The previous releases have notorious poor closures which often result in the priceless liquid evaporating over time, whereas the most recent release, that's limited to 159 bottles, is harder to come by than hen's teeth. This leaves us with the 42 Year Old as the only logical choice.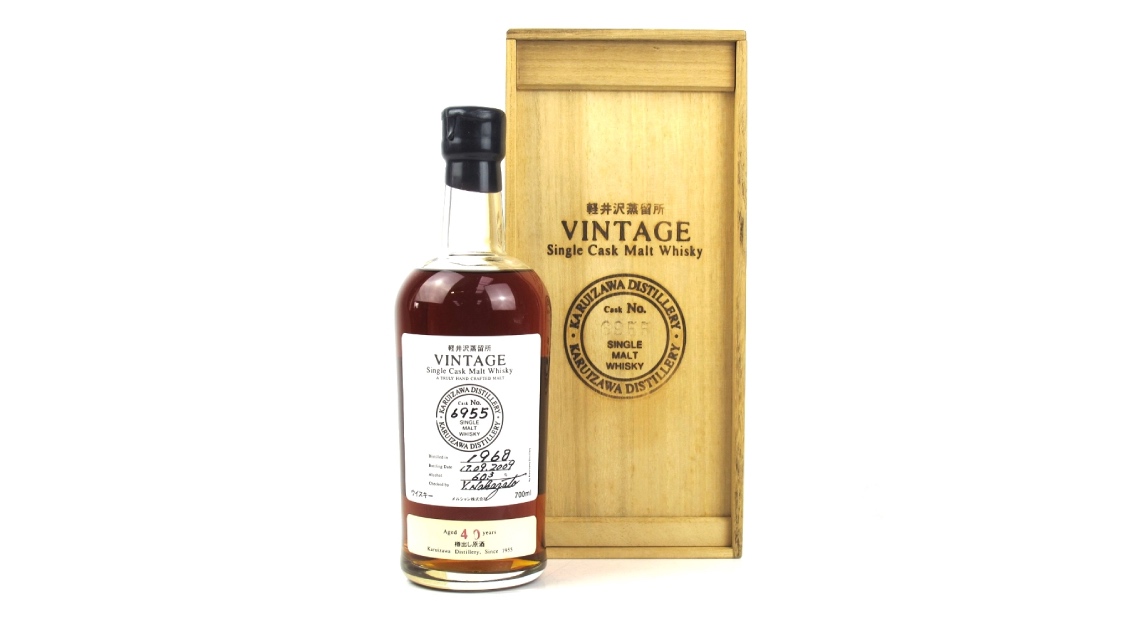 Karuizawa 1968 Single Cask #6955
Here's another "value" option from the now-closed distillery of Karuizawa, bottled for La Maison Du Whisky in Paris in 2010. At a healthy 42 years of age, it is all about the liquid as there is no flashy packaging or song and dance with this bottle, which is quite refreshing when you compare it to any Karuizawa released over the last six years. if you are lucky, you may find one on auction for around S$16,500.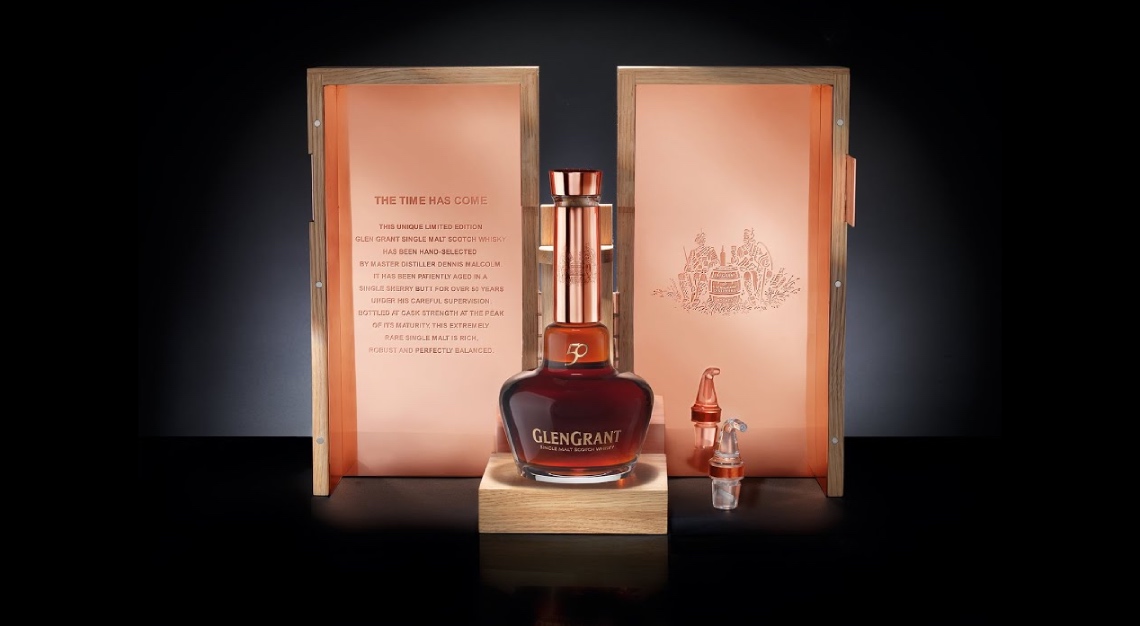 Glen Grant 50 Year Old
This first official bottling of Glen Grant 50 Year Old was released back in 2013. Filled on 28 October 1963 by a young Dennis Malcolm, sherry butt 5171 was left to mature for 50 years before being selected by the same man (he's now the master distiller) and bottled on 25 November 2013. Just 150 decanters (replicas of the Glen Grant stills) were produced, each decorated with 18-karat gold and presented in a Scottish oak box. For an official 50 Year Old from a top tier distillery, this is another relative bargain at S$13,000."
Spirit Vault Collective
7500A Beach Road
Singapore 199591