The Brora Distillery, which put up the shutters in 1983, has been brought back to life by Diageo. Here's what you need to know and do on your next visit to the Scottish Highlands
If you're planning for yourself the ultimate booze pilgrimage to Scotland, make sure you stop by Brora. The iconic ghost distillery, which breathed its last breath in 1983, has been brought back to life after a three-year-long restoration. As part of a £35 million investment by Diageo, which also involves the reopening of Port Ellen, the making of Brora 2.0 involved the whole jingbang – this includes Dr Jim Beveridge, who led the restoration of Brora's spirit, alongside new make spirit specialist Donna Anderson, archivist Joanne McKerchar and creator of the Brora Triptych, Dr Craig Wilson.
Behind this new façade, heritage remains. The 202-year-old still house was taken down and rebuilt stone by stone, just as it was in 1819. The copper pot stills are also still in existence, having been refurbished by Diageo's coppersmiths at Abercrombie's. Even previous distillation regimes now guide the way things are run in the new distillery. "We will use all of our skills and knowledge to match the character and quality of [our] illustrious Brora predecessors," says Stewart Bowman, the master distiller whose father was the last exciseman at the distillery.
He continues, "We also recognise that technology has moved on and wherever appropriate, we will use innovation to ensure we have the most energy efficient and consistent quality production possible, while still honouring the artistry of age old craftsmanship, passed down through the last two centuries. That said, we acknowledge that we may, even then, need to wait over one decade before we can see how close the new whiskies are to the ones sitting today in our warehouses. But that is part of the joyful experience of making Scotch whisky."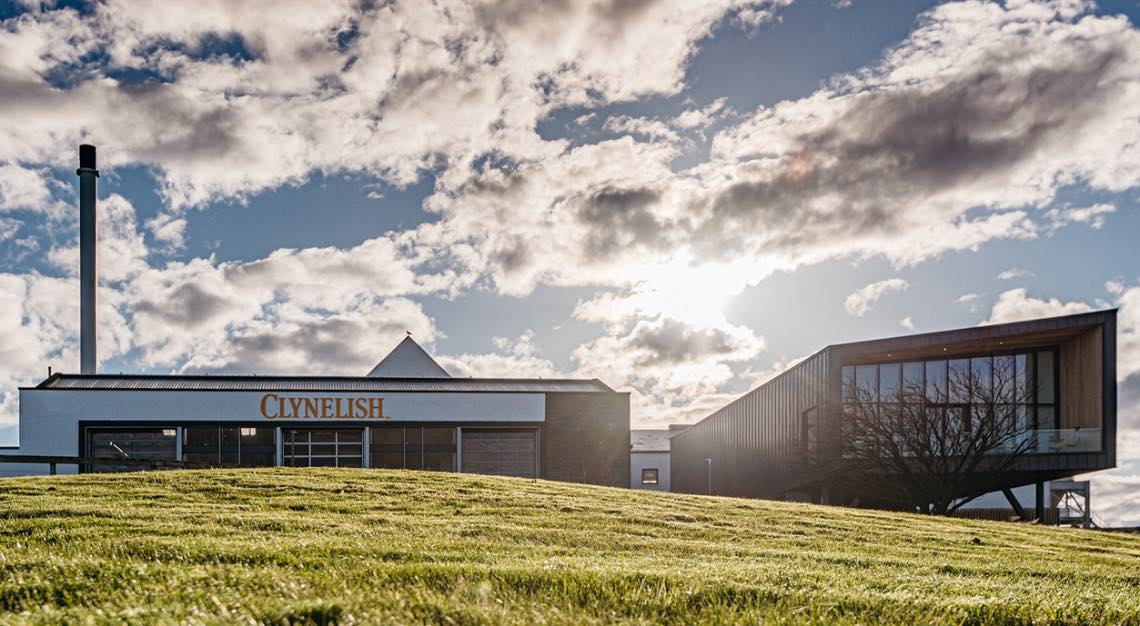 Brora's origin story
The distillery, which we know today as Brora, goes way back to 1819, when it was established as the Clynelish Distillery by the Duke of Sutherland. It went through several hands. In the late 19th century, the Duke sold the business to Ainslie & Co, a blending firm from Leith that used this opportunity to provide for its very own Ainslie's blend. 16 years later in 1912, the Aislie family declared bankrupt and sold its assets to John Risk (a partner), who went through a wave of mergers over the next decade. Risk saw the company become Aislie & Heilbron Distillers, and eventually offered half of the shares to The Distillers Company Ltd. This company, which took full control of the operations in 1925, is what we know today as Diageo.
The bottlings we now see come from the distillery's first and final production run as Brora, from 1969 to 1977. As this occured specifically to fill in the holes in The Distillers Company's inventory, the whiskies produced are highly smoky and unctuous, even more so than the Clynelish whisky of yore. There is also more lemon, rather than an orange oil quality the latter was known for.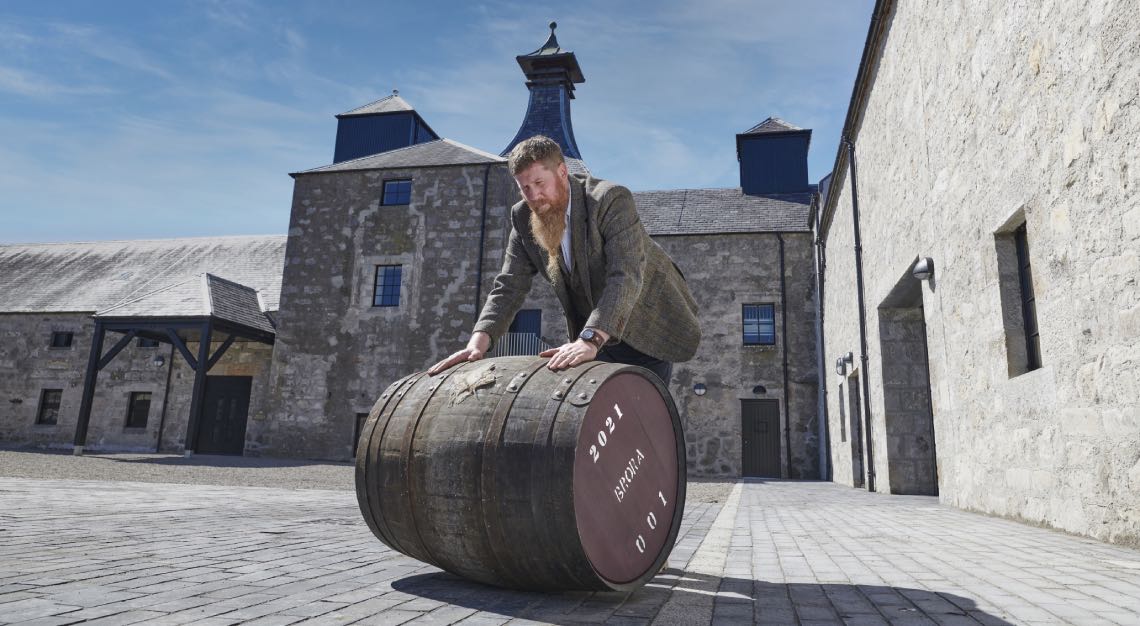 Meet Stewart Bowman, the master distiller
"I grew up in the village of Brora and I'm also the third generation in my family to work at the distillery. I have strong memories as a child playing in the distillery courtyard. Brora has been a big part of my life for as long as I can remember. In 2017, while I was at Clynelish Distillery, I was asked to take on this new role at Brora – overseeing the restoration process at the distillery site and now in my current position as master distiller.
Having grown up in the village of Brora, listening to stories about the distillery from my family and all the old hands that once worked here, I'm pleased to continue the legacy of Brora locals working here. It gives me a sense of purpose and pride, and drives me to ensure the distillery produces the quality of spirit that it's so famous for."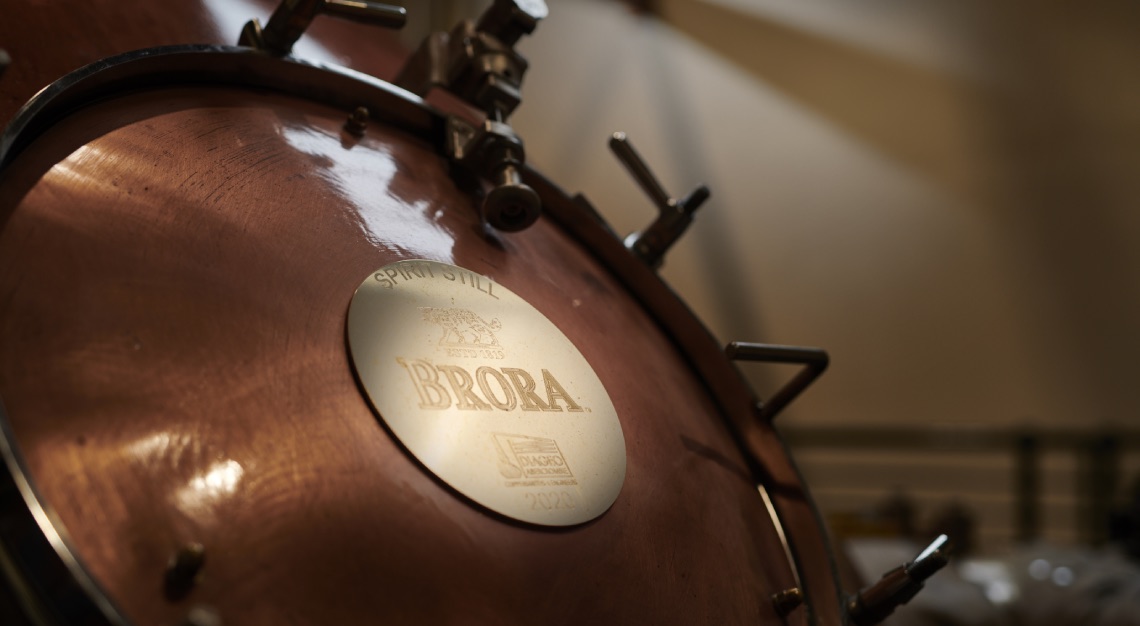 Fun Brora experiences to sign up for
There are two whisky experiences that will be a fitting tribute to the Brora of the past and the efforts of the artisans involved in the restoration.
Brora Awaken
Over the course of three hours, witness the meticulous process of restoring a masterpiece (which is none other than the distillery) and get acquainted with the spirit that was almost lost to the world. All through original archive materials, personal tales from distillery workers pre-1983 and the tasting of Brora's recent releases. A light contemporary Scottish lunch will be included. £300 (S$557).
The Eras of Brora
In this five-hour-long excursion, you will explore the past, present and future of Brora. Witness its craftspeople go about their day and lend a helping hand (laying down the casks for maturation, for example) and sample spirits that have been distilled almost half a century ago. Do also enjoy a private tasting of the Brora Triptych, a one-off special release of three extremely rare single malt whiskies, other limited-edition expressions and a three-course contemporary Scottish lunch. £600 (S$1,115).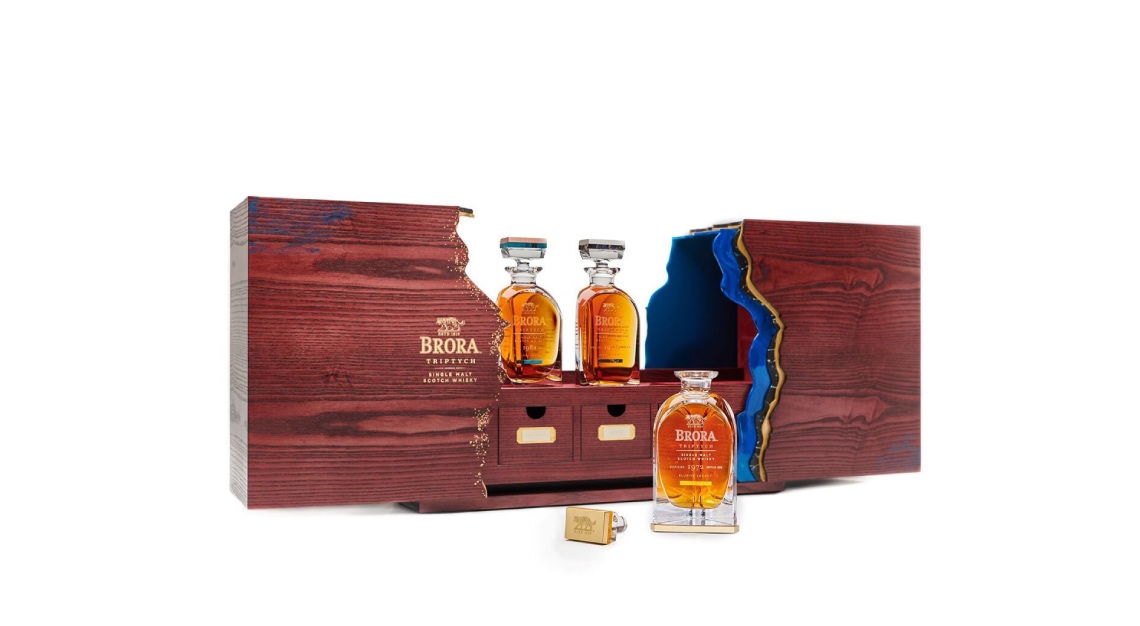 Collect the Brora Triptych, a trio of never-released-before vintages worth splurging on. For S$49,000, you can have the Elusive Legacy, an earthy expression that was drawn from casks of 1972; Age of Peat, an elegant coastal malt rich in fruit and smoke; and the Timeless Original, a light, waxy and fruity spirit with a sweet, long and creamy finish. Enquire with Diageo Rare & Exceptional here.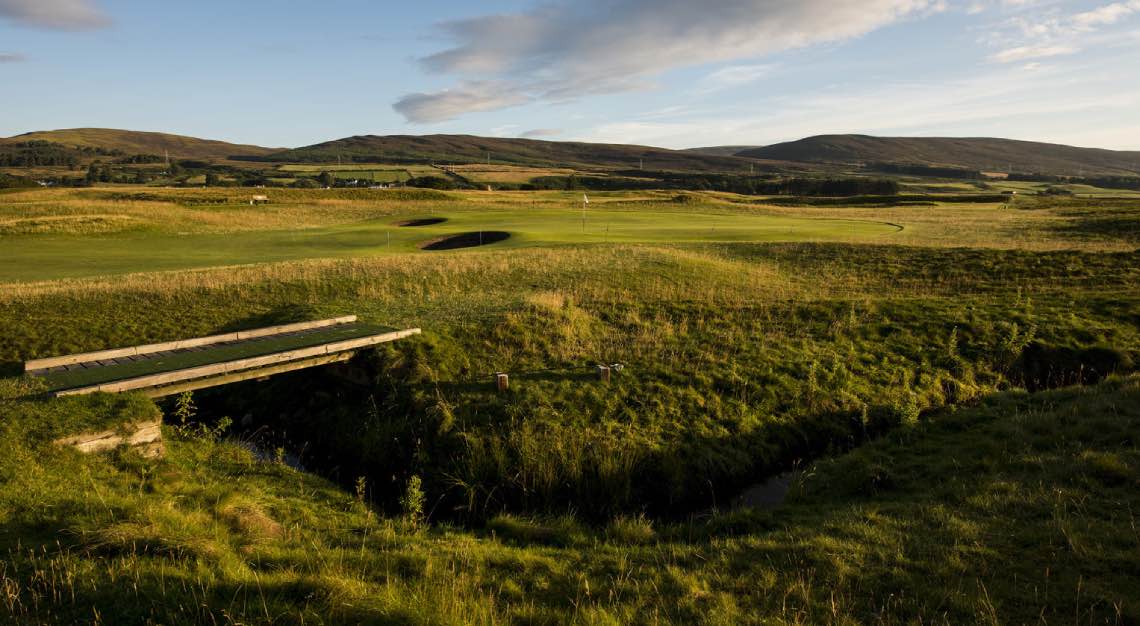 Other activities near the distillery
Brora Golf Club
Designed by James Braid in 1923, this 18-hole private club is an outstanding course that falls over mildly undulating and creased terrain. Roaming with cattle and sheep that know better than to interfere, every hole is mesmeric and individual, especially the "sea hole" ninth and its picturesque backdrop of mountains, golden sand and the deep-blue sea.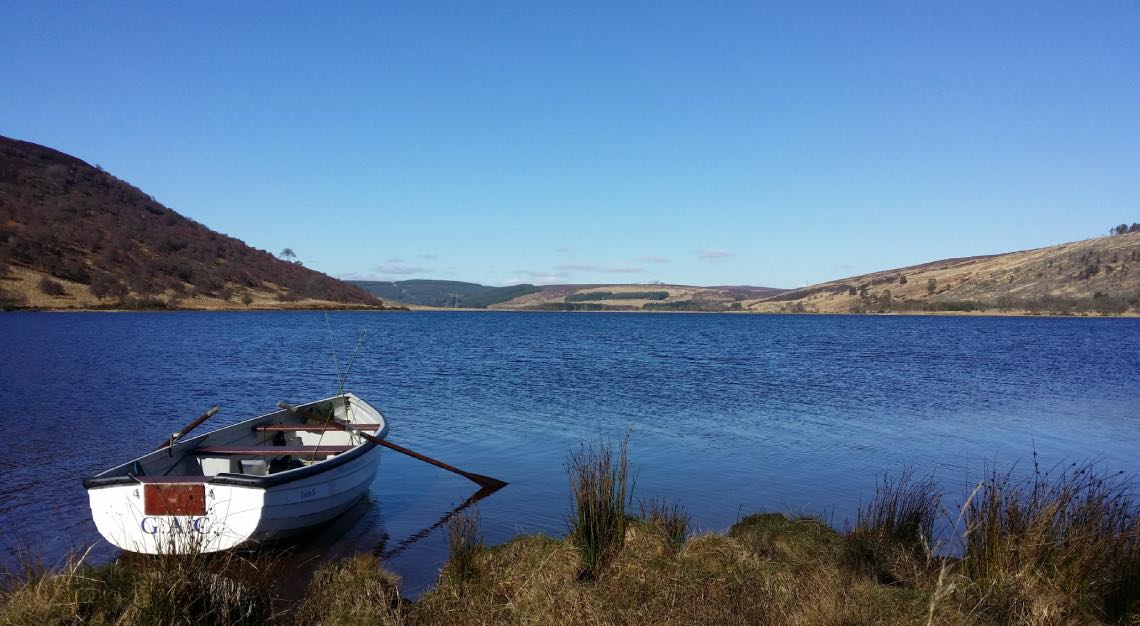 Loch Brora
Not that Scotland is teeming with people (more sheep), if you're looking for a Scottish loch that you can have all to yourself, Loch Brora is what you want. Far removed from your tourist brochures and television, it is remote, beautiful and untouched by tourist infrastructure. The only shoulders you'll be rubbing with are the fishermen, and even then, there aren't many of them. What you can do here is cycle, picnic or try your hand at salmon fishing.
Big Burn Walk
Tucked away at the north end of Golspie is a simple woodland trail that will lead you to a stunning waterfall. Great as a leg stretcher for both you (and dog, if you have one), expect some steep slopes, gravelly paths and a cafe (Coffee Bothy) offering sandwiches, cakes and soup.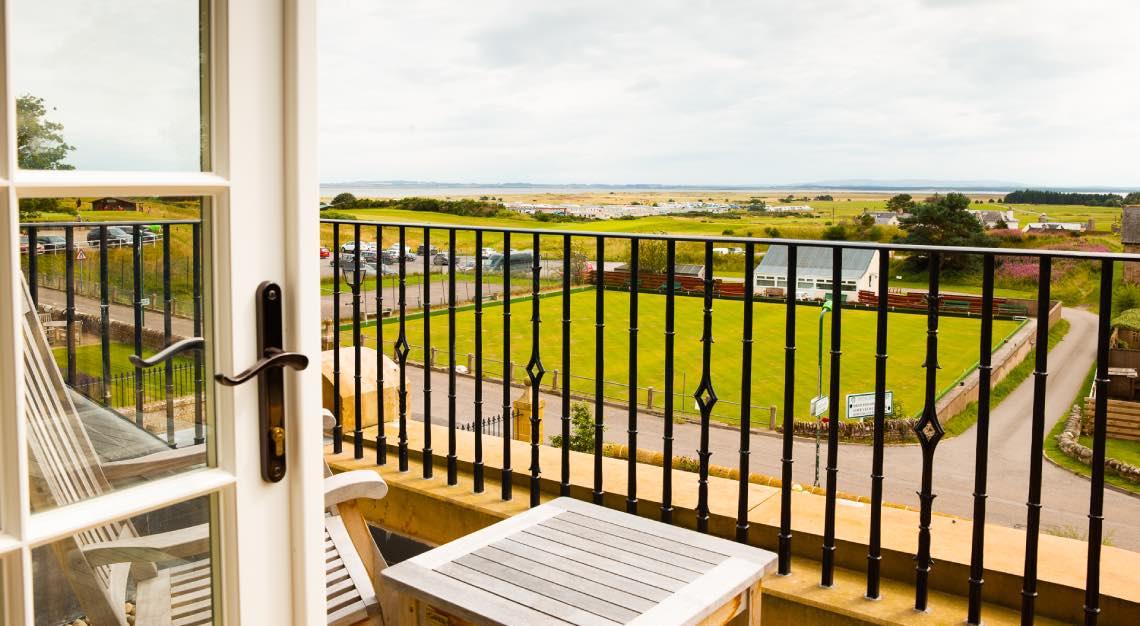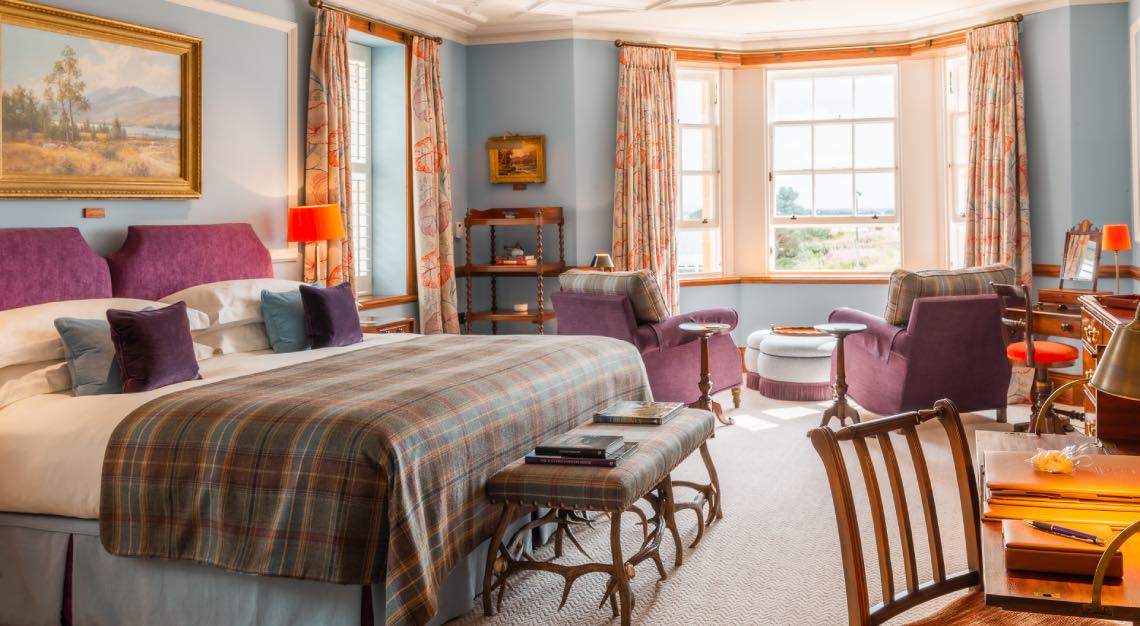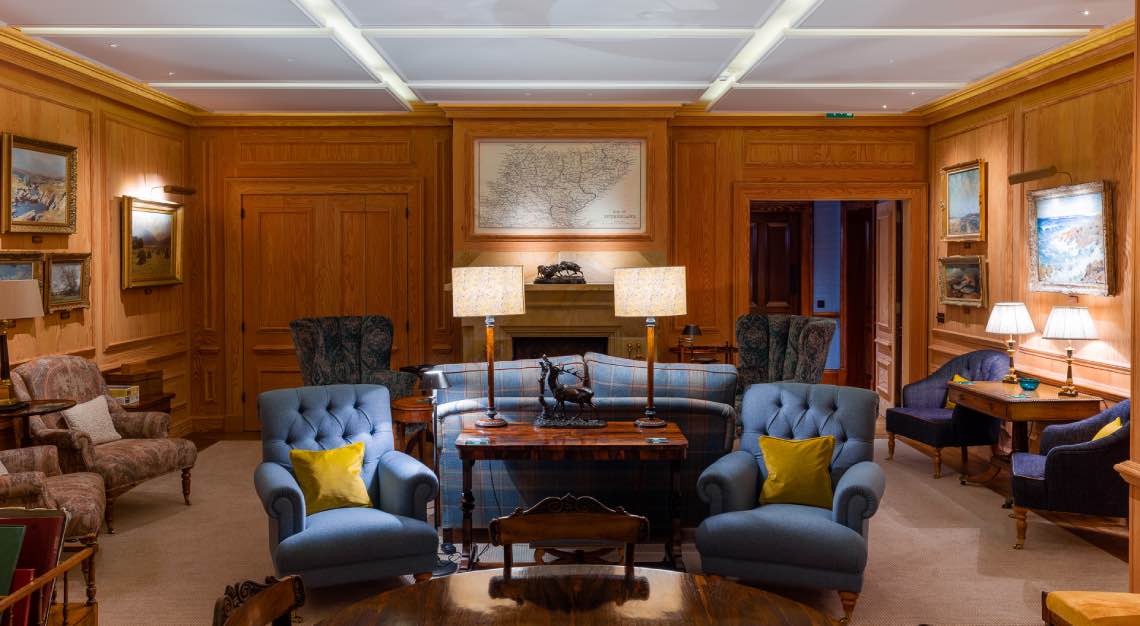 Where to stay
Links House Royal Dornoch
About a 25-minute drive from Brora Distillery lies the Links House Royal Dornoch, a Scottish manor home that was originally a manse to the Dornoch Free Church in 1843. At the luxury boutique hotel, you may choose to stay in a luxury suite, which is complete with a spacious lounge area, fireplace and spectacular views of the Royal Dornoch Golf Club, or an apartment, where you'll enjoy your own breakfast porch, library and full-service kitchen. Also enjoy four different dining concepts, including the fine-dining restaurant Mara and The Courtyard, which offers al fresco seating, music and bar grub.