Vehicles destroyed include a Bentley, Mercedes-Benz, Lotus and Porsche 911 G2S. Talk about some serious road rage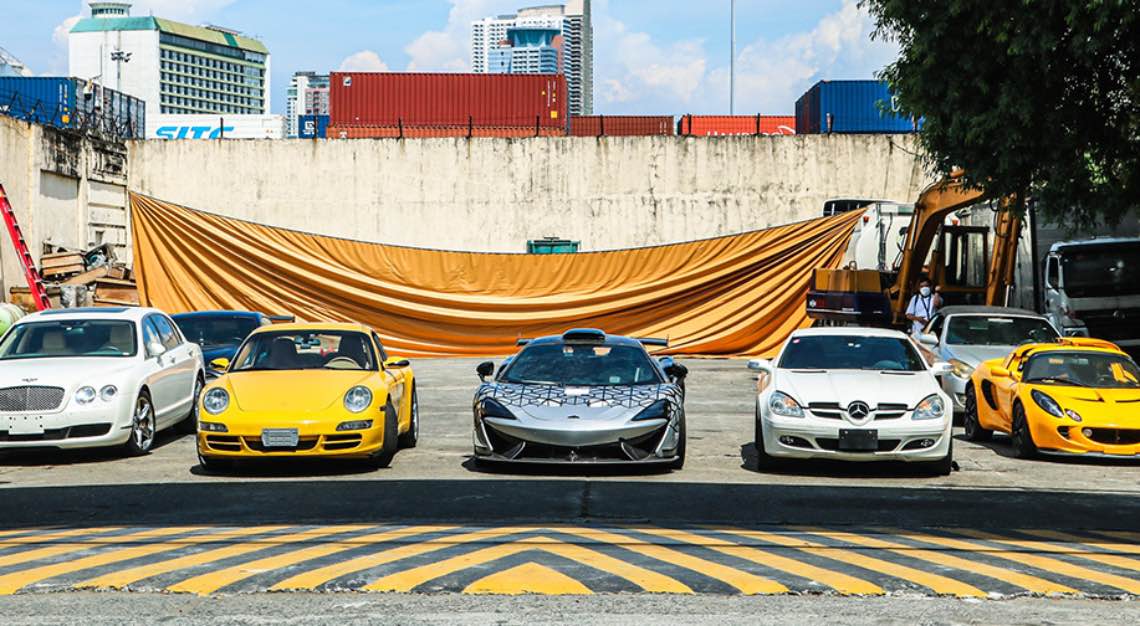 The Philippines isn't messing around when it comes to car smuggling. So much so that it's willing to destroy some very special vehicles to prove a point.
Last Friday, the country's Bureau of Customs destroyed US$1.2 million (S$1.62 million) in luxury cars, including a McLaren 620R, according to an official Facebook post. The reason? Each of the vehicles was caught being illegally imported into the country over the last few years.
In total, 21 vehicles were destroyed. The crushing, which is the second carried out by the agency this year, took place in two locations – Manila and Cagayan de Oro. The vehicles had been illegally shipped into the country by different consignees and were seized between 2018 and 2020. Among them were a Bentley, a Mercedes-Benz, Lotus, a Porsche 911 C2S and, most heartbreaking of all, a brand-new McLaren 620R.