The BMW Art Car initiative started out as a sort of happy accident. Race car driver and art lover Herve Poulain commissioned sculptor Alexander Calder to paint the BMW 3.0 CSL he would be racing at the Le Mans 24-hour endurance race.
While the first BMW Art Car would retire after only seven hours due to a propshaft failure, it would go on to enter the BMW museum's private collection…and history. Since then, 17 others have followed in its footsteps, featuring a who's who of modern art using some of BMW's most amazing road and race cars as their canvas.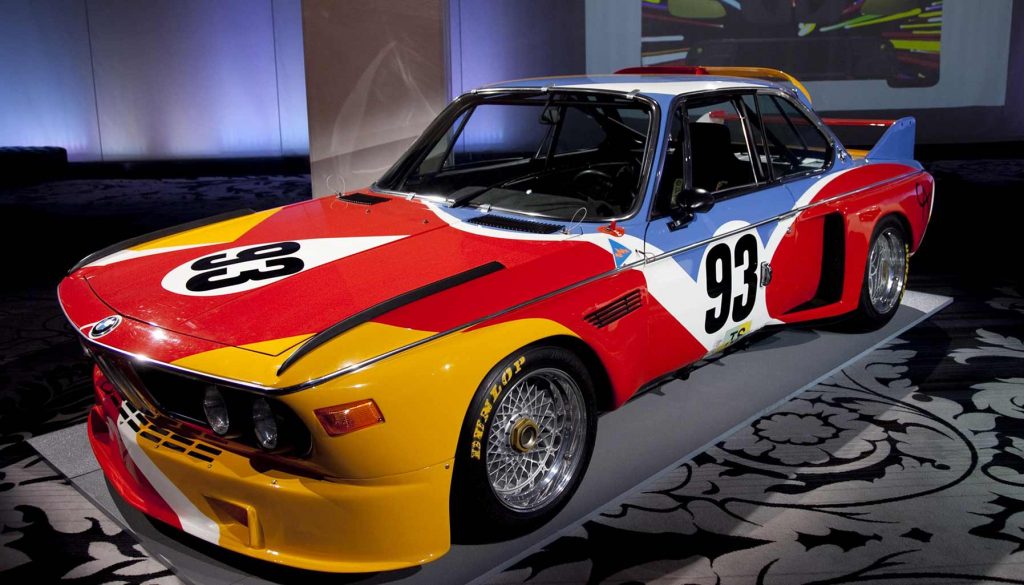 Alexander Calder
BMW 3.0 CSL, 1975
The BMW 3.0 CSL is a legend unto itself. Affectionately nicknamed the Batmobile for its outlandish aerodynamic accoutrements, the CSL in race trim provided the basis for Alexander Calder to work his magic. The red, yellow, blue and white car must have created quite a stir at Circuit de la Sarthe in 1975. It's testament to how forward-thinking the final product is that even 40 years on, the artwork still remains strikingly relevant.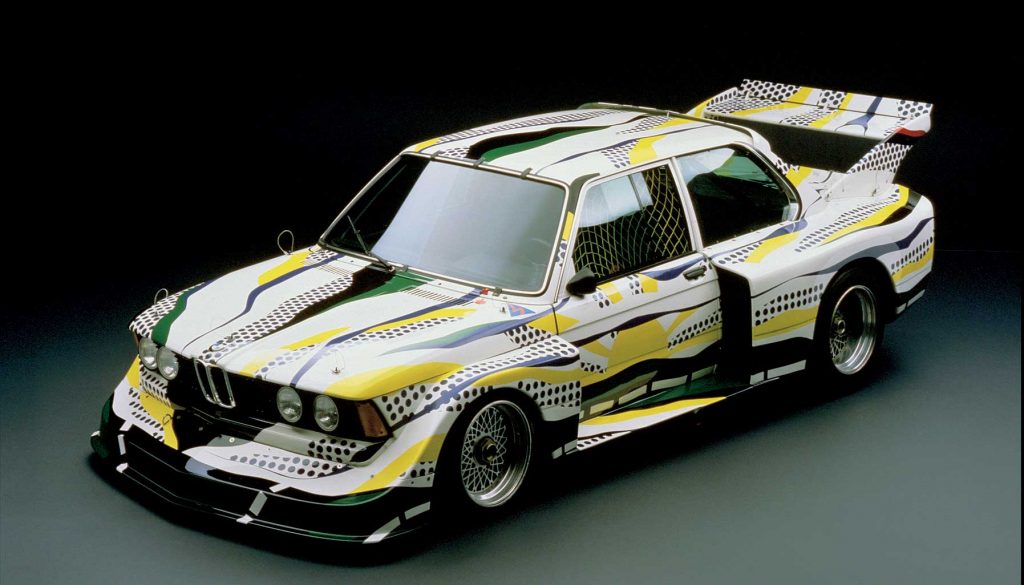 Roy Lichtenstein
BMW 320i, 1977
One of the 20th century's most celebrated pop artists, Roy Lichtenstein's work on a Group 5-class BMW 320i has his signature pointillist style all over it. The work is meant to be a stylised depiction of a passing countryside landscape, though the irony here is the racing 320i has never been on a public road, nor will it ever, considering it isn't road legal. It's a classic example of Lichtenstein's tongue-in-cheek humour.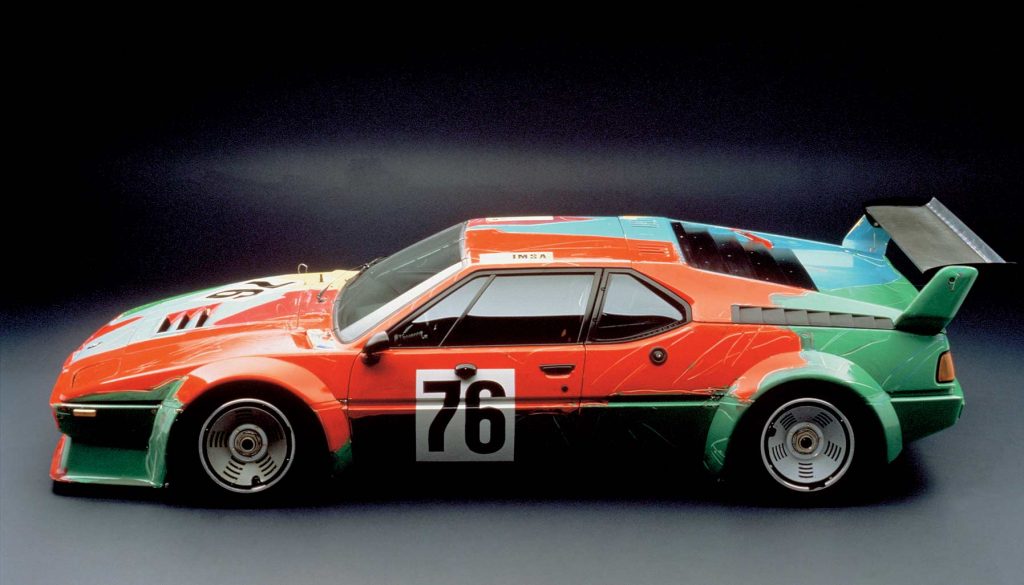 Andy Warhol
BMW M1, 1979
In 1979, the artist who is arguably modern art's most recognisable name painted what is arguably BMW's most iconic car, the M1. It would cap off an amazing five years, the BMW Art Car's golden age where such personalities as Calder, Frank Stella, Lichtenstein and Andy Warhol here would produce the project's most famous cars. Warhol's work on the M1 is done up in the artist's irrepressible style in a riot of loud colours that are blurred to evoke a feeling of extreme speed.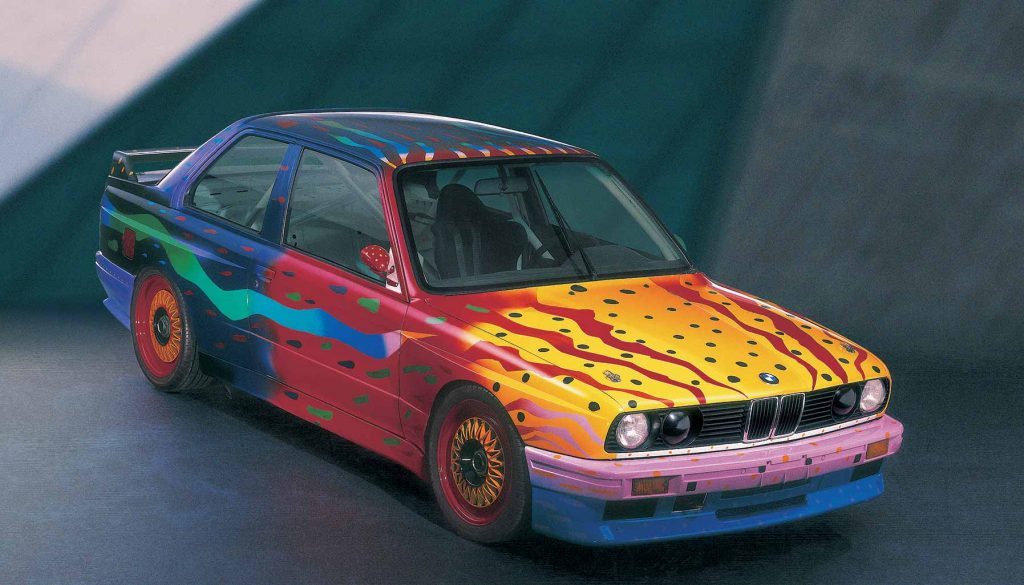 Michael Jagamara Nelson & Ken Done
BMW M3, 1989
This pair of BMW M3-based Art Cars couldn't have come from more different places, yet are thoroughly representative of the two artists' native country. Michael Nelson's work is reflective of his roots, with stylised depictions of kangaroos and emus in earthy tones and in the style of Aboriginal rock and cave paintings. Ken Done used his trademark vibrant palette (pictured here) recalling parrots and parrot fish to put his unique spin on the concept of speed.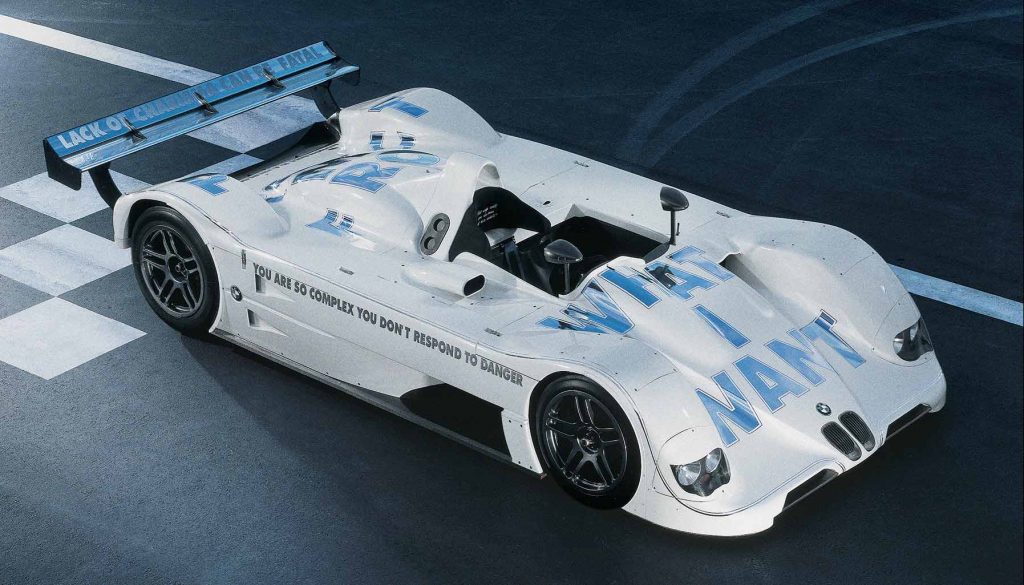 Jenny Holzer
BMW V12 LMR, 1999
The cusp of the new millennium was a time of change and this was also reflected in the BMW Art Cars. Where her predecessors were artists, painters and sculptors in the traditional sense of the word, Holzer instead chose typography as her medium. The work she did on the V12 LMR race car is starkly minimal, though no less impactful than daring patterns and loud colours. "Protect me from what I want" is emblazoned across the top of the white car in reflective silver foil, the line possibly a cheeky nod to the car having to protect its occupants in the race team's quest for Le Mans victory.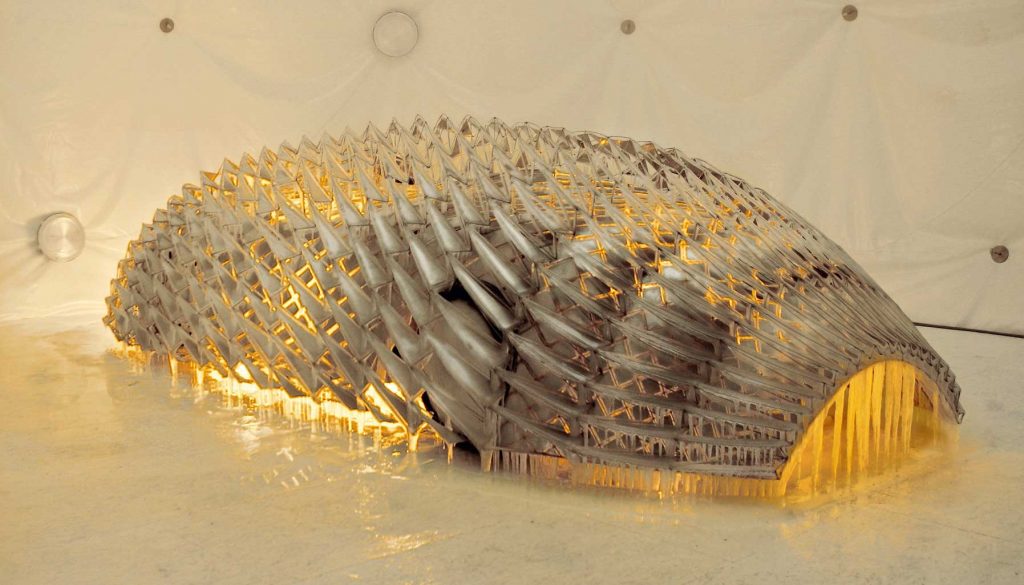 Olafur Eliasson
BMW H2R, 2007
If you can believe it, there's a car underneath Olafur Eliasson's igloo-shaped sculpture. Specifically, the hydrogen-powered H2R experimental vehicle. Sculpted with a skeleton of metal and covered in ice, Eliasson's work is meant to highlight the car's role in climate change, transience and the importance of renewable energy in automobile production. Interestingly enough, his contribution to the BMW Art Car project is quite possibly the least car-like of them all, given that it can't move. Whether you feel if it even has a place in the series, you can't deny it's an exceptionally daring piece of work.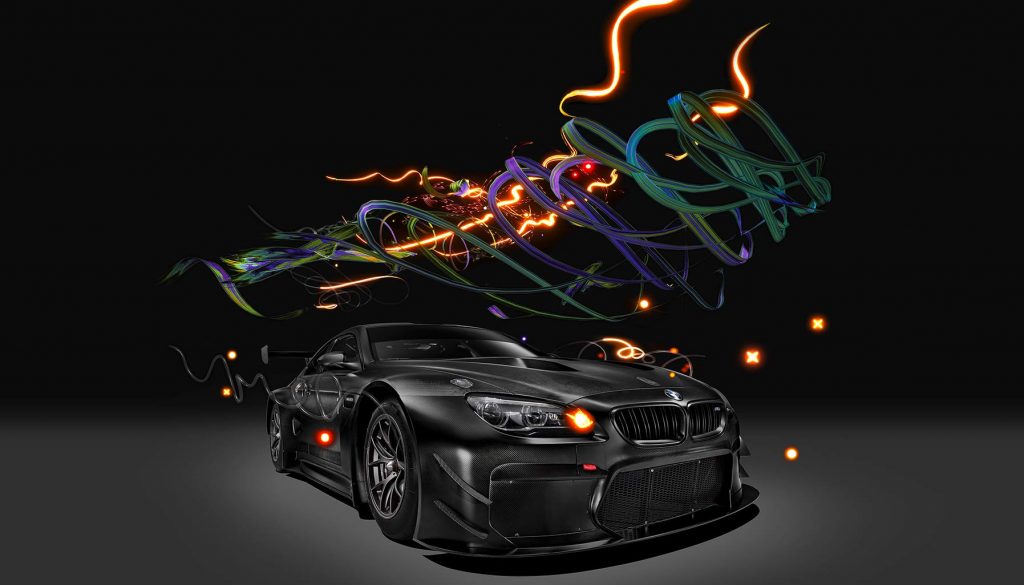 Cao Fei
BMW M6 GT3, 2017
The latest, 18th instalment of the BMW Art Car is, on the surface, its least inspiring. Cao's work is presented on an M6 GT3 race car painted entirely in matte charcoal. While impressive in and of itself, it's hardly likely to set hearts aflame. But use the dedicated augmented reality app and Cao's creations come to life. Psychedelic swirls of colour surround the car, shifting as the smartphone/tablet is moved around. Yet, without the aid of the app, the 18th Art Car is just an ordinary car. A brilliant exploration of the seen/unseen world and truly inspired. In keeping with the multimedia theme, Cao has also produced a short film featuring a time-travelling spiritual practitioner to accompany the car.