The collaborative effort of Snøhetta, Miris and Powerhouse will show you how best to preserve the environment that you're in
Upon opening in 2022, this visionary design endeavour in Norway's Arctic Circle will become the world's first energy-positive hotel. As a collaborative effort of Snøhetta, Miris, and Powerhouse, the cutting-edge Svart shows by example how a hotel can preserve the environment it's in. 
Its glass-fronted circular structure affords a 360-degree view of Svartisen glacier from its position atop the waters of Holandsfjorden, exhibiting a low-impact, groundbreaking design that allows it to produce more energy than it uses, thus reducing its energy consumption by 85 per cent compared with a modern hotel.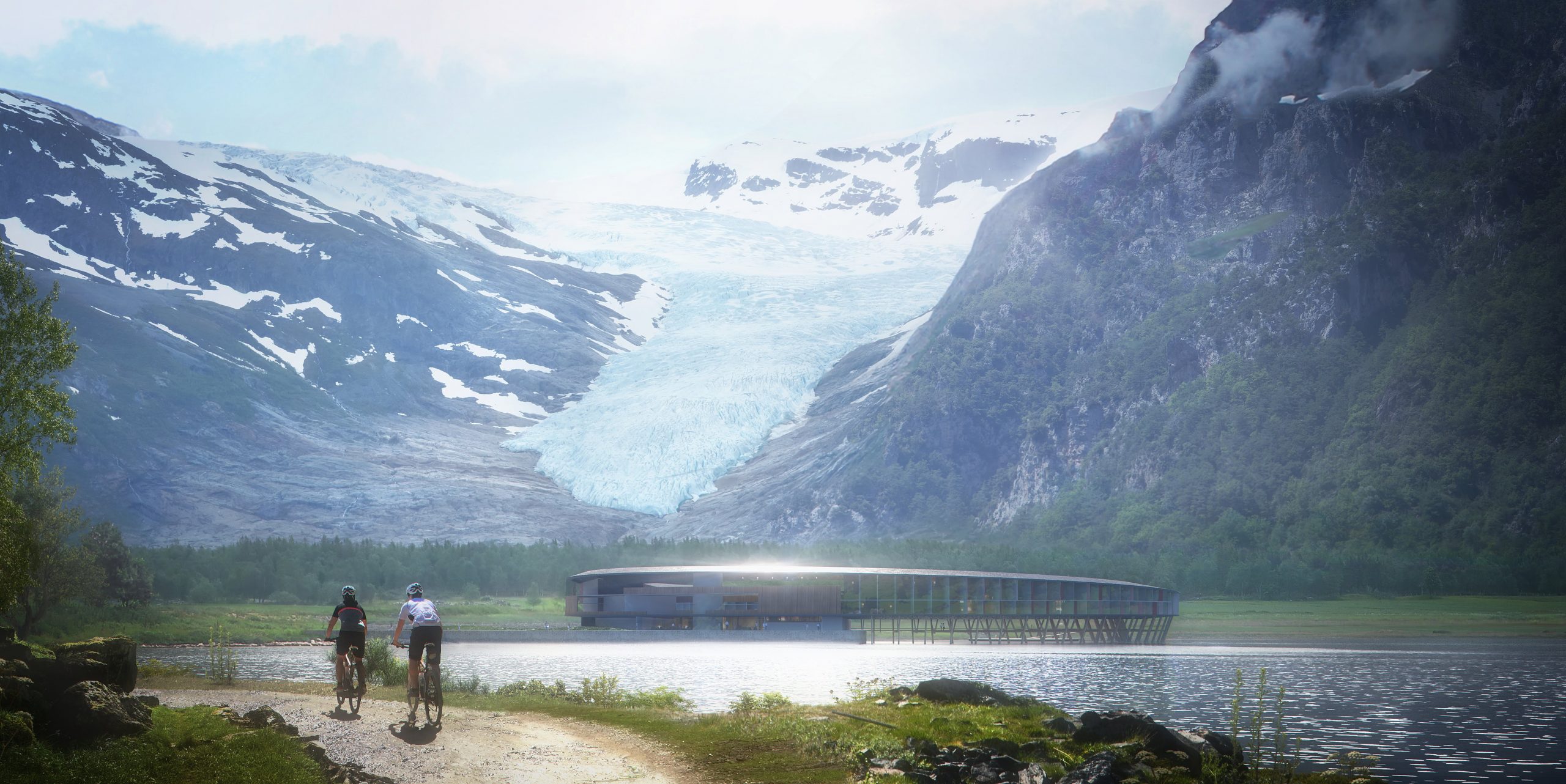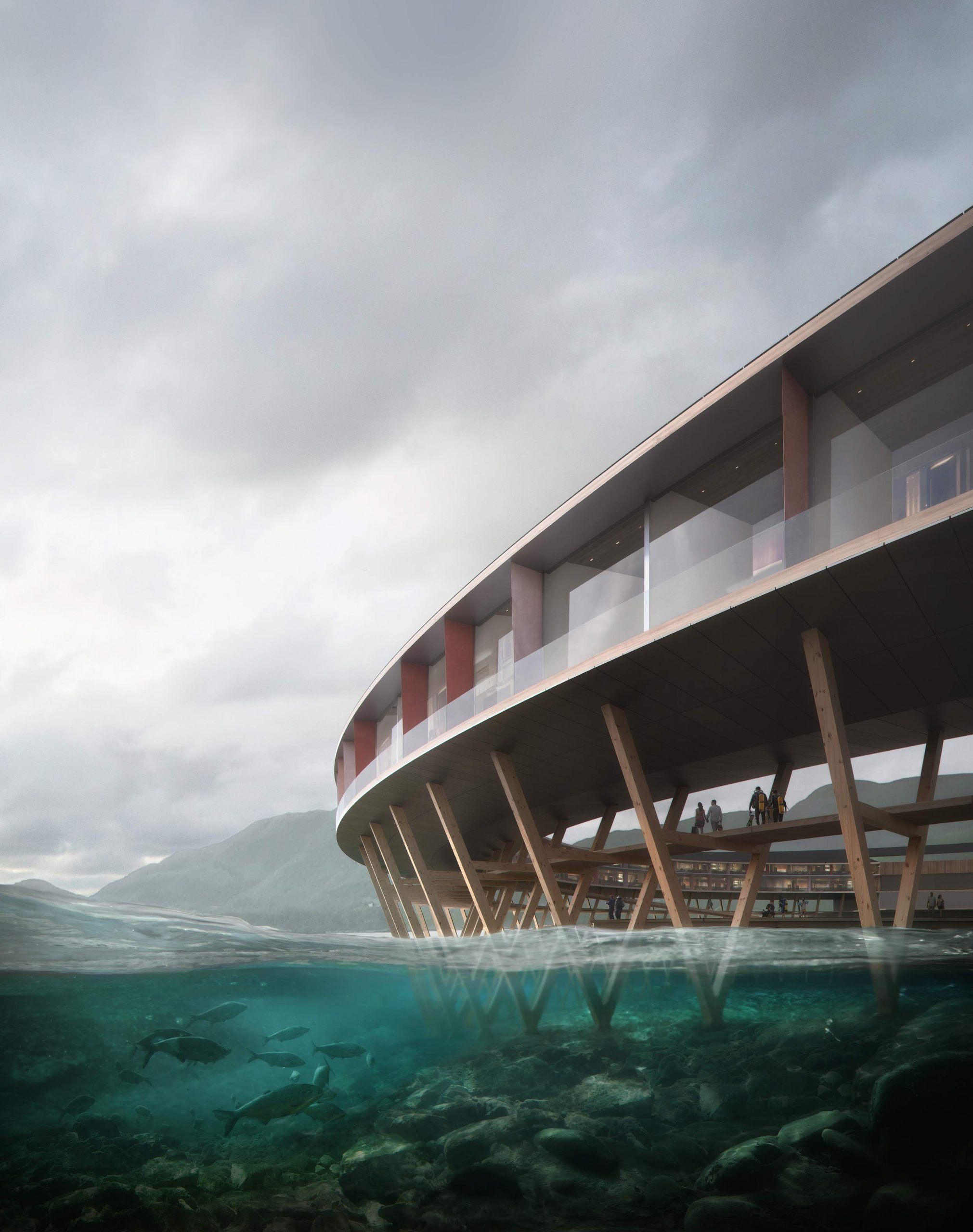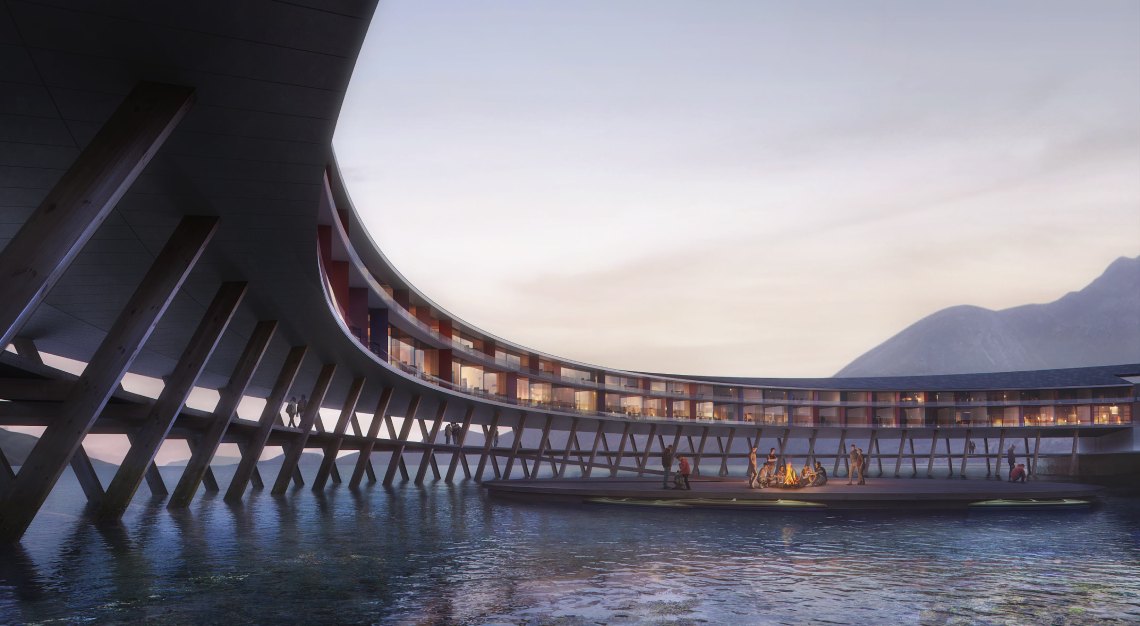 The 99-room property houses four restaurants, a sprawling spa and a farm. It's also working its way towards becoming fully off-grid, carbon neutral and zero waste within its first five years. 
Inspired by the Fiskehjell – a traditional Norwegian wooden structure used to dry fish – the hotel is being constructed using poles that reach several metres below the water's surface, reducing seabed disruption to a minimum. 
Its design draws on the architects' research into how solar radiation behaves in this mountainous context, and is reflected in the strategic placement of rooms and terraces to exploit the sun's energy. The roof will be clad with solar panels produced using clean hydro-energy, and the structure as a whole avoids the use of energy-intensive materials. On its completion, guests will be able to discover the science and technology behind the making of Svart at an on-site education centre and design laboratory, which will also provide insight into waste management, glacier protection and sustainable farming.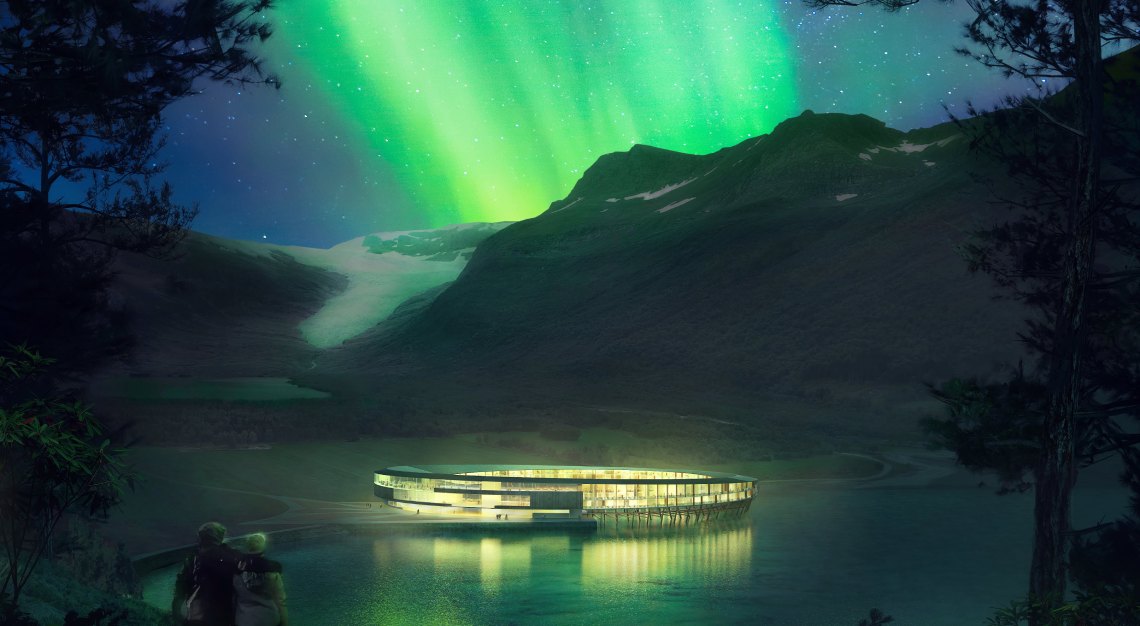 The interiors will be designed by internationally renowned Space Copenhagen, which has promised to reflect the project's core sustainability and innovation values by emphasising the beauty of the destination. At its most 'basic' level, the hotel's restaurants and spa will focus on the use of local ingredients. Transfers will be via two electric boats, charged by the hotel's surplus energy
Ultimately, Svart aims to show the rapidly evolving travel world what it means to create a truly sustainable tourist destination.
This story first appeared in the March 2021 issue, which you may purchase as a hard or digital copy. Celebrate Robb Report Singapore's 100th issue with us here