Crown Jewel
Diamonds have been at the centre of Tiffany & Co.'s heritage ever since Charles Lewis Tiffany established the tradition of diamond engagement rings.
Inspired by the beauty of this king of gemstones, Tiffany & Co created a timepiece that celebrates everything we love about diamonds. Classic but with a distinctive twist, the Metro is at once familiar and refreshing.
Taking its cues from elements of gemmology, this timepiece is defined by several facets. Asymmetrical lugs draw the eye to a spiral motif that extends into the bracelet. The idea for this elegant, richly art deco aesthetic comes from Tiffany & Co's archives, but today's variation is kept sleek and refined to reflect the pace and spirit of New York City.
Offering another way to shower someone with diamonds, the Metro isn't just another gem-set watch. While the bezel is neatly studded with brilliant-cut diamonds and its hour markers are made up of a combination of baguette- and brilliant-cut diamonds, it's the crown that steals the limelight.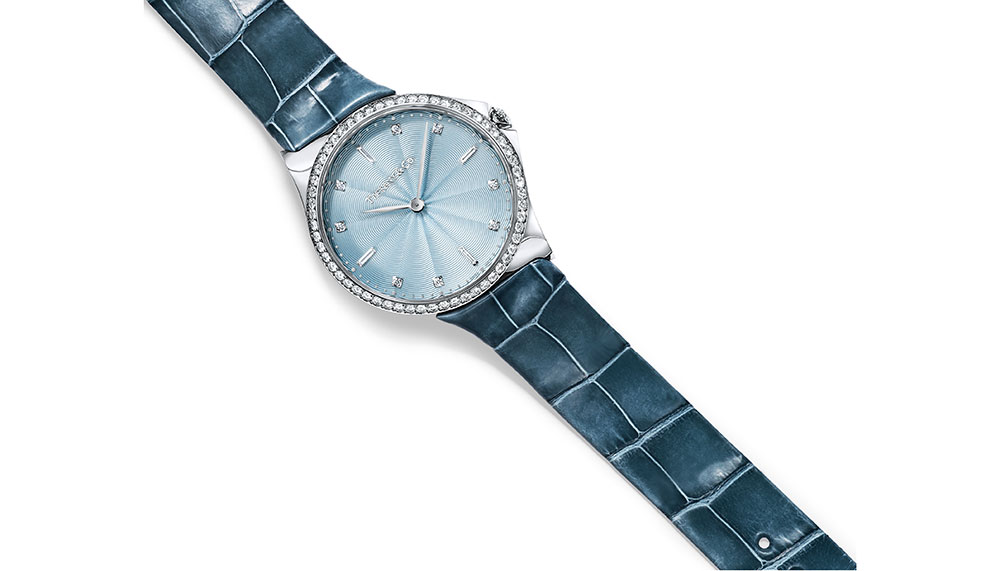 Each Metro watch has a brilliant-cut diamond set into the crown. Drawing on its expertise with precious gems, the solitaire diamond sits in a rotated three-pronged setting which allows more light in, so that the stone has more fire.
The Metro is what happens when Tiffany & Co blends heritage with a generous dose of diamonds, but don't forget that the firm has been making watches since 1847. The scalloped sunray guilloche pattern on the dial pays tribute to that. It's not a watch for deep horological pursuits; rather, it's one for the modern woman looking for something that embodies her style and spirit.