Time Square
In March, Nicola Andreatta, the vice-president and general manager of Swiss watches for Tiffany & Co, revealed to a select group of journalists that the company was working on a new in-house movement. It would be a simple movement, elegant and classic, that would appear in a square watch. It would also be made in a limited edition of 180 pieces to celebrate the brand's 180th anniversary.
By October, the brand had successfully launched this movement, and as promised it was delivered in the Tiffany Square Watch.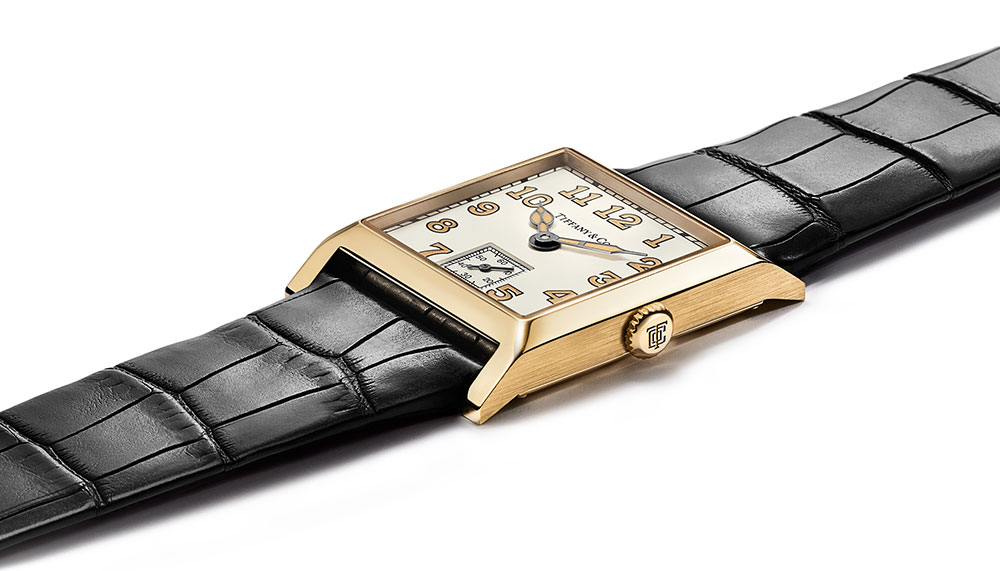 Remarkably thin with proportions that could only be described as perfect, the Tiffany Square Watch is clearly a homage to the art deco era. Indeed, it gets its old-world charm from an archival square-cased timepiece from the 1920s that measured 27mm by 27mm.
Framed by four straight-as-a-laser sides, the entire case had been lovingly polished and the lugs taper down from the bezel ever so slightly. Inside the off-white dial, the minute track is done in a classical chemin-de-fer or railroad style. It adheres as closely to the flange as is physically possible, broken only by the words Swiss Made at six o'clock. Tiffany & Co had also made the crown as flat as possible, so it doesn't disrupt the straight lines.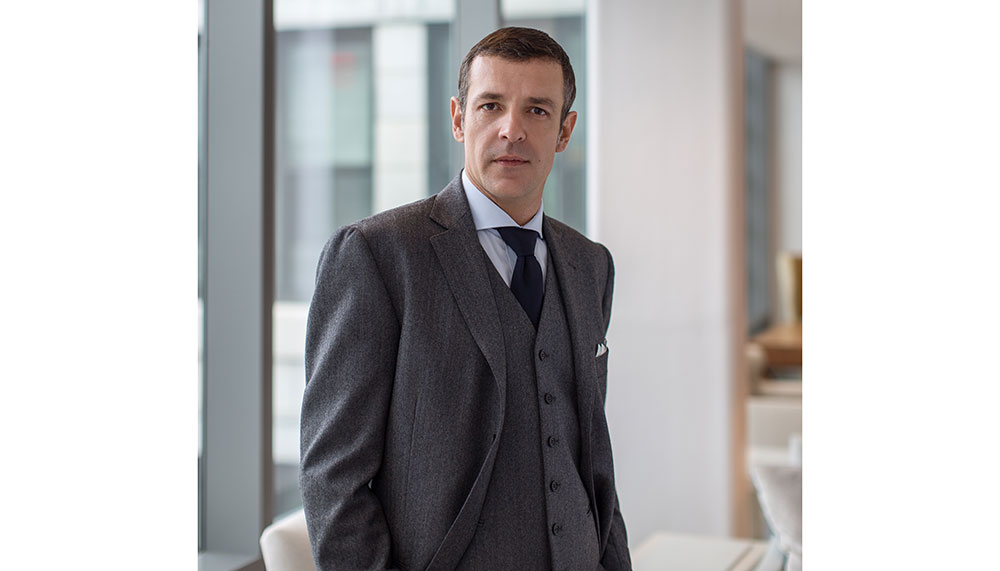 Cathedral-style hands display the hours and minutes along with art deco-style hour numerals painted in ecru. This is possibly the surest giveaway of any vintage inspired watch if there ever was one.
Offering little else than just the time, the Tiffany Square Watch shows off the combination of Swiss watchmaking with an American soul.
As proof of its dedication to traditional haute horlogerie, Tiffany & Co made the movement exclusive to the watch, which means that this inaugural calibre has a main plate that matches the shape of the case. Through the sapphire crystal caseback, the beautifully exposed movement invites you to pore over the large balance wheel, the barrel and winding mechanism finished with a sunburst effect, the finely applied Geneva stripes, dazzling blued screws and red jewels, as well as the laser engraved Tiffany & Co emblem.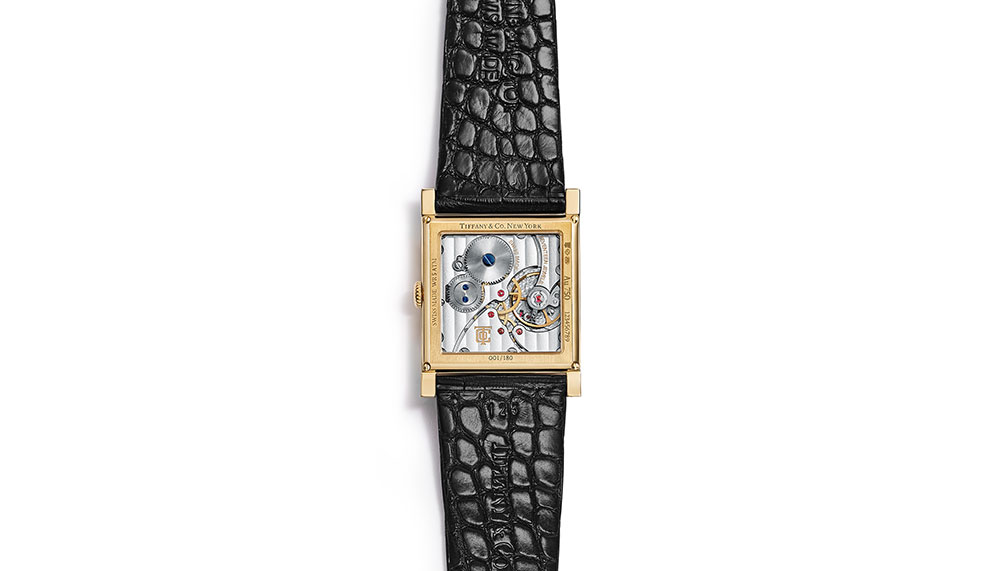 Measuring 37mm by 37mm, this modern interpretation is a tad larger than the historical piece. That said, it's still very much within the codes of a classic dress watch today.
Only 180 watch connoisseurs will have the distinct pleasure of owning this elegant gentleman's timepiece, which is the first of more from Tiffany & Co.