Luxury serviced apartment Oakwood Premier OUE Singapore may be for those travelling to Singapore for work, but it doesn't mean locals should pass up on this venue. SE7ENTH is set to be the speakeasy of brunch hangouts with its new breakfast menu. With a host of dining destinations in the CBD, the restaurant — most known for its power set-lunches and after-hours bar — is set to play host to brunch-goers in the mornings, too.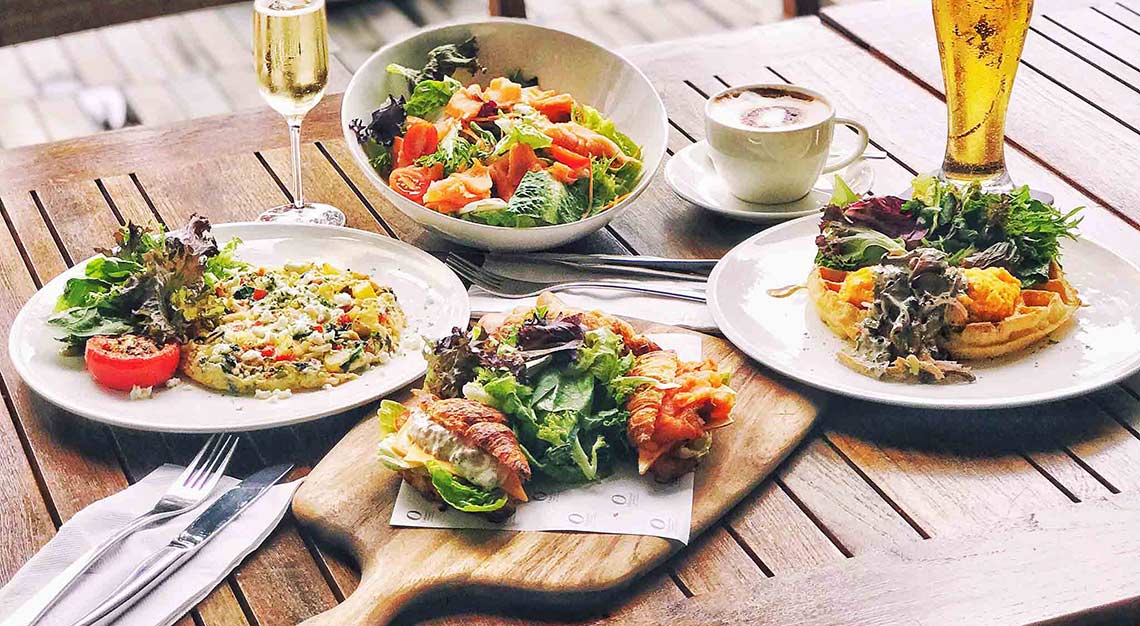 For the famished, or the sharing friends and family, dig into the Oakwood's Big Breakfast Brunch ($22++), a smorgasbord of classic breakfast items. We recommend you opt for the grilled steak or salmon add-on to complete the feast. Adding more fluff to the pancake world is The Deluxe Breakfast Pancakes ($18++), which chef Dickson Fung has thrown in some crispy truffle maple wings.
Looking for a lighter meal? The Smoked Salmon Salad with Lemon Vinaigrette ($16++) balances the tang and brininess well, while the Egg White Frittata ($16++) is suitable for vegetarians.
From now until 31 October, you'll also get to enjoy a complimentary cup of premium hot coffee or tea when you order any of these new main courses.