Brunch highlights at this restaurant in the CBD include Wake and Bake, Penne Carbonara and Ricotta Pancakes
Singaporeans love brunch as much as they love happy hour deals, more so if the brunch venue grants spectacular city panoramas (aside to delish comfort food, of course). Case in point: Lavo that sits on level 57 of Marina Bay Sands Hotel. The Italian restaurant now has a new daily brunch service that's available from 10.30am to 3.30pm, serving hearty portions of brunch favourites that'll fuel you for the rest of the day.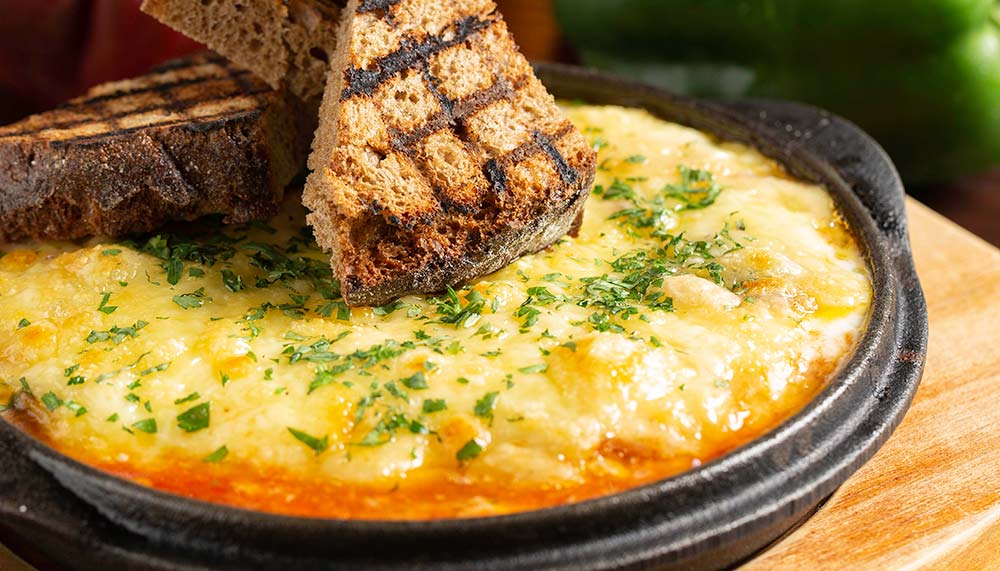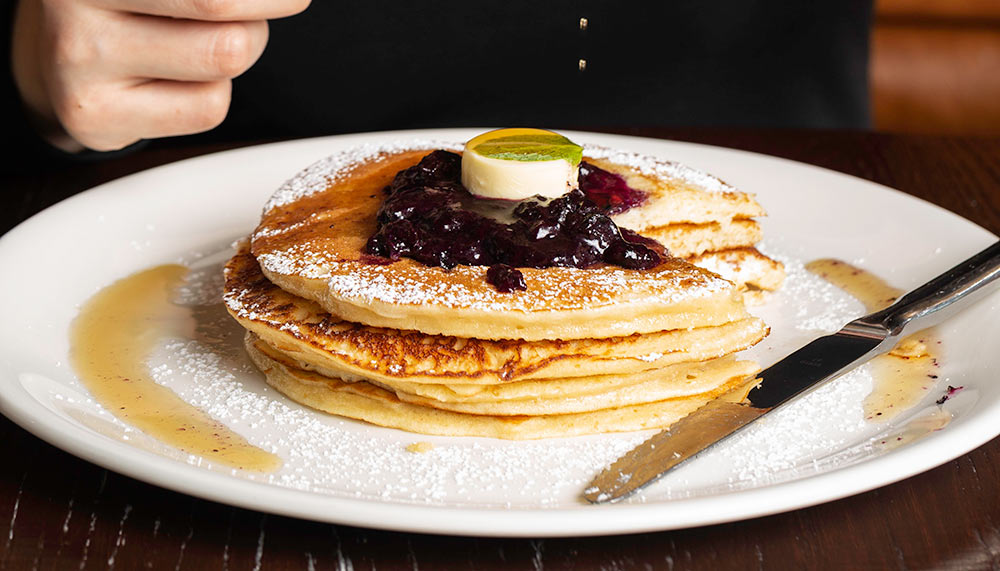 The brunch items include Ricotta Pancakes topped with homemade blueberry jam, Mushroom Frittata, Wake and Bake (a pot of baked eggs with tomato, bell pepper, onion, paprika that's to be mopped up with a side of toast), Penne Carbonara and Chicken N' Waffles amongst numerous others.
Of all I sampled, Wake and Bake is easily my favourite — I  enjoyed dipping warm, crispy toast into the pot, breaking the layer of melted cheese and scooping up mouthfuls of runny yolk.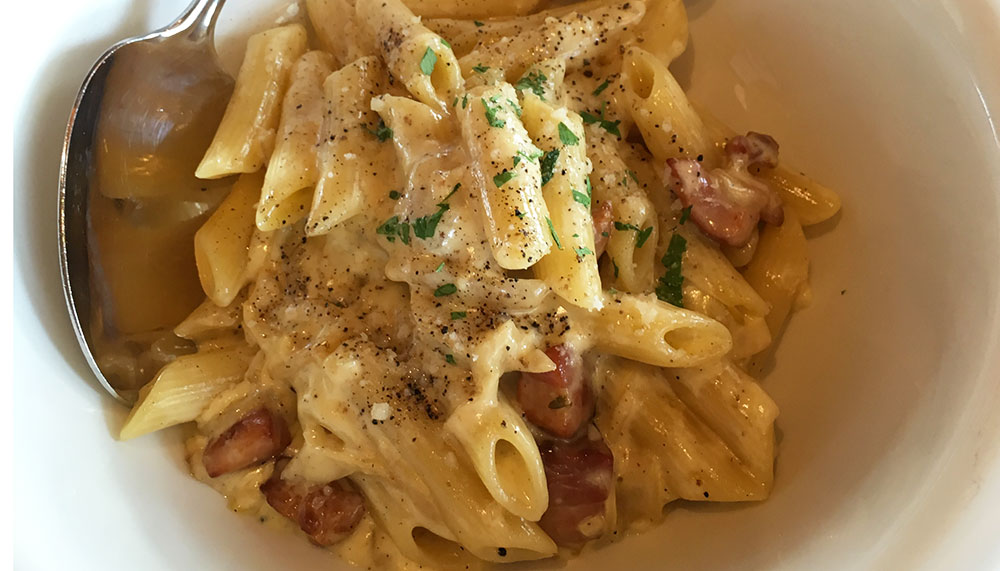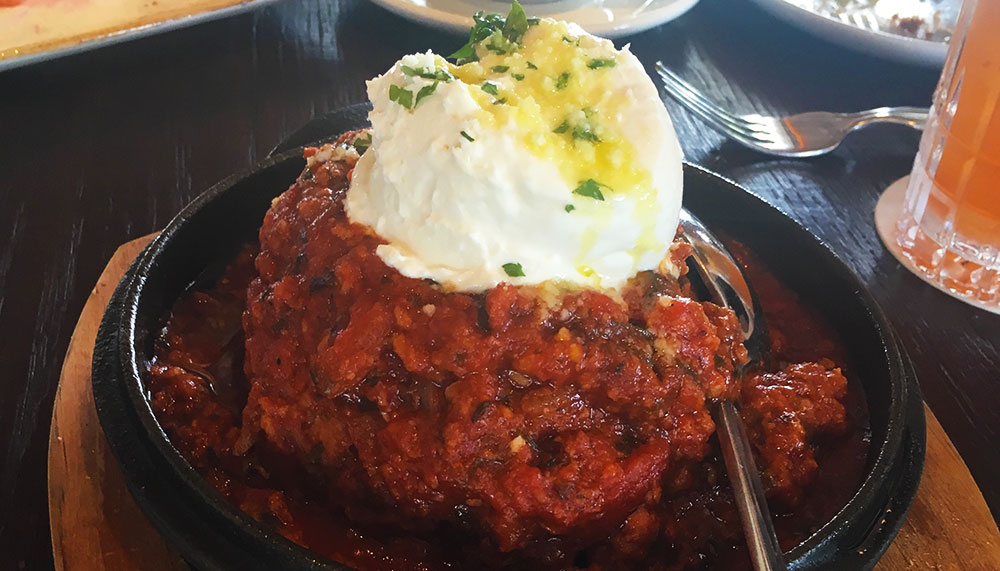 The Penne Carbonara with Romano cheese does no wrong either with its generous amount of proscuitto and bacon, but unless you're an avid fan of this cream-and-yolk-based pasta, I highly suggest ordering this to share.
Something to try that isn't from the brunch menu but will definitely excite is The Meatball, a restaurant specialty where a one-pound mixture of ground Imperial wagyu, veal and Italian sausage is rolled into a palm-size meatball. The plump, juicy ball of perfectly-seasoned meat is unarguably tantalising on its own, but you might want to pair it with a side of freshly whipped ricotta for that little extra kick.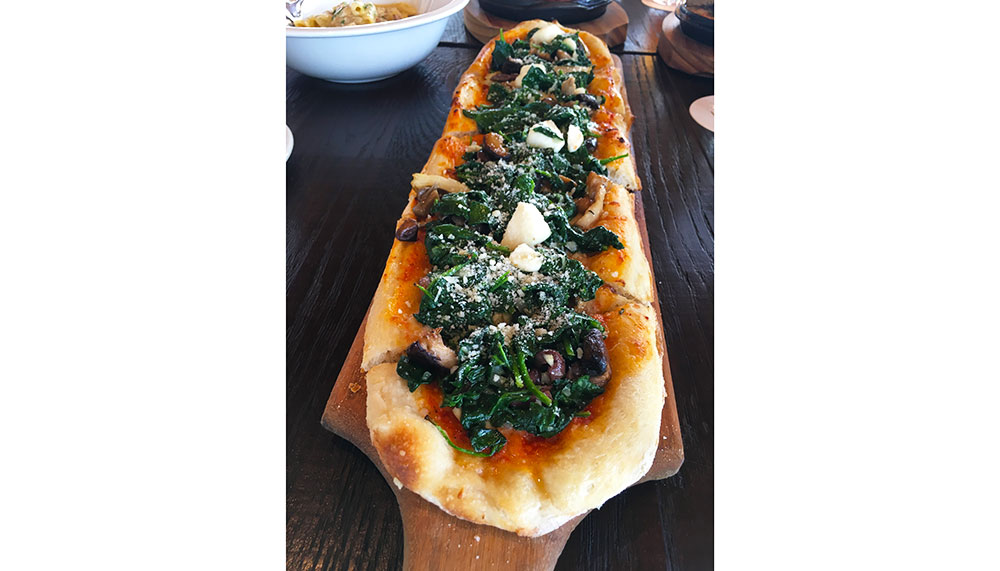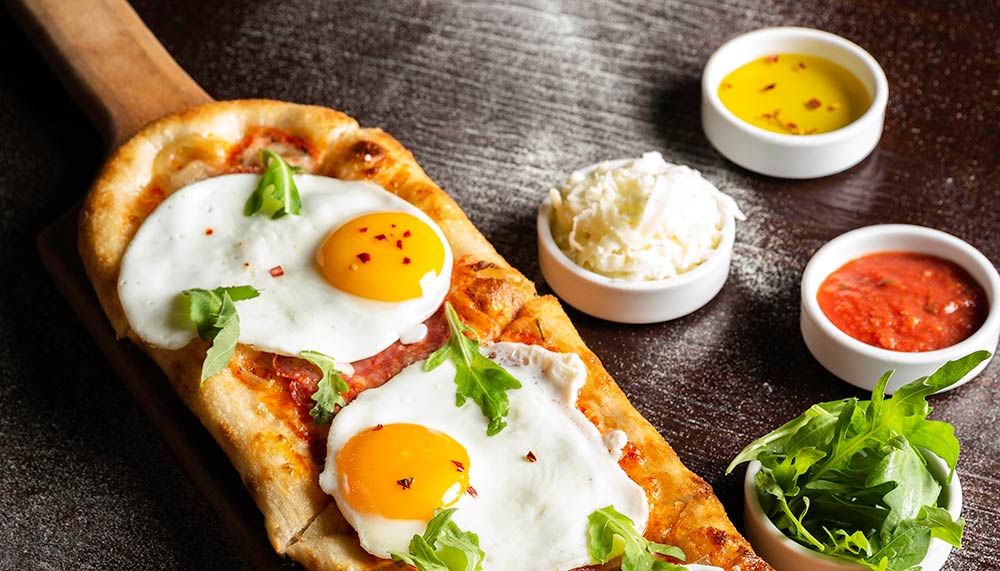 Another dish to get your hands on is the Spinach and Artichoke pizza, where brick oven-baked pizza crust is beautifully garnished with mozzarella, roasted garlic, black olives and mushrooms — the kind of comfort food necessary to wrap up my brunch experience.
Lavo Italian Restaurant and Rooftop Bar
10 Bayfront Ave
Marina Bay Sands
Tower 1
Singapore 018956
Tel: +65 6688 8591