The three-wheeled Venice Speedster evokes a bygone era, and is the perfect friend to take out on a sun-soaked spin
Feeling snug in the open-air cockpit of Vanderhall Motor Works' new single-seat Venice Speedster, I pull on protective goggles and morph into Sir Henry Birkin, one of the famed Bentley Boys, circa 1932. But I kid. Birkin set the lap record at England's Brooklands circuit in his monoposto roadster, while I'm content with a leisurely cruise along Southern California's Pacific Coast Highway, roughly 32km north of the vehicle's namesake town. And unlike the late racer's history-making machine, I'm in a Venice Speedster and on no more than three wheels.
"The reason we set out in the autocycle segment is because there are less design envelopes we need to work within," says Vanderhall founder Steve Hall. "The category gives us a lot of freedom." That sense of liberation also defines the ride sensation in Vanderhall's offerings, making them perfect for sun-soaked spins.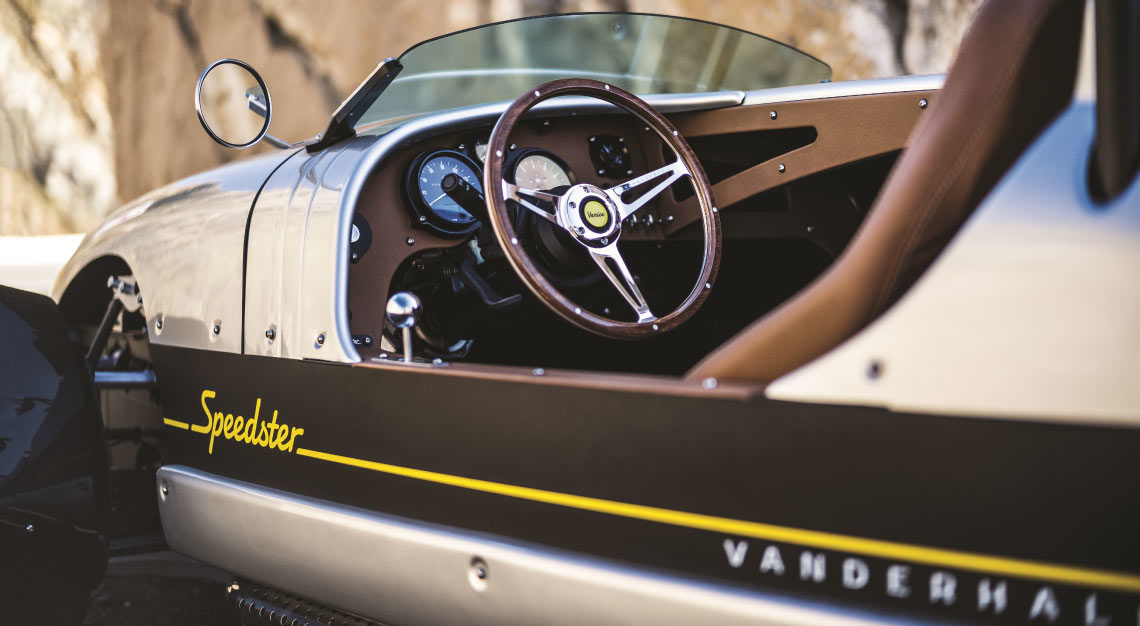 Built on the same platform as the two-seater Venice, which debuted in 2017, the front-wheel-drive Speedster – priced starting at US$26,950 (S$36,846) – comprises a proprietary tab-and-slot-constructed aluminium monocoque chassis covered in composite bodywork. The interior boasts aviator-style analogue gauges, a Bluetooth-compatible 200-watt sound system, heated leather upholstery and storage space about the size of a carry-on bag.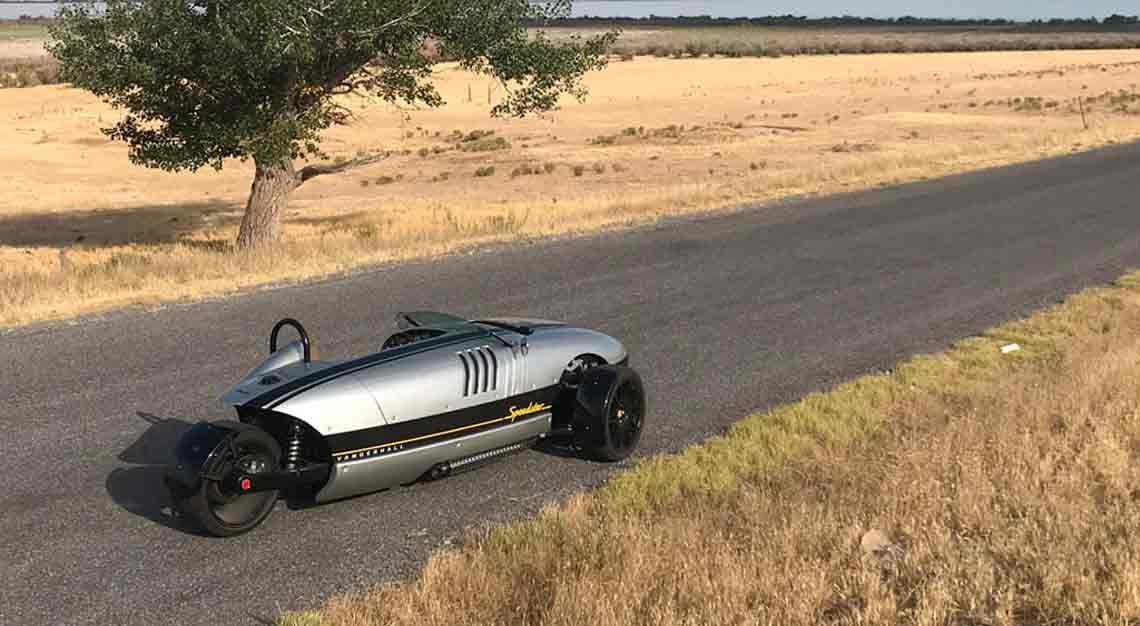 Propulsion comes from a 180hp, General Motors 1.4-litre turbocharged four-cylinder engine (producing 251Nm of torque) paired with a Hydra-Matic 6T40 six-speed automatic transmission with torque converter. The power-train combination can take the 615kg trike from zero to 100 in 4.5 seconds before maxing out at 220km/hr.
But, unless you're the next Formula 1 phenomenon, that top speed should remain hypothetical. Despite performance enhancements that include anti-lock brakes, traction control and a fine-tuned suspension with coil-over shocks, the Speedster is more susceptible to road imperfections and hazards because of its wheel configuration and its ground clearance of only 11cm (overall height is just shy of 1.2m).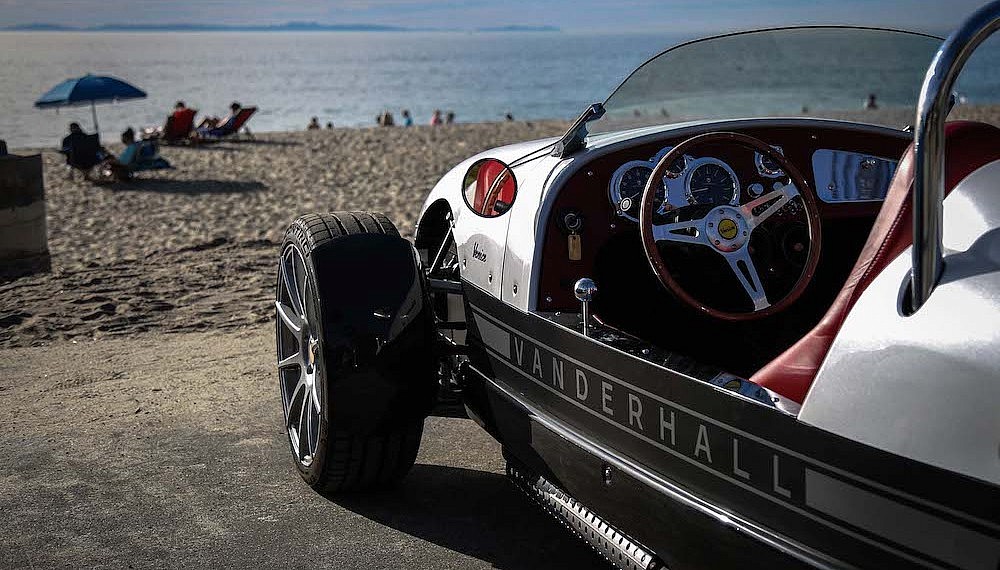 The turbocharger elicits a high-pitched hiss as I accelerate on to the 10 Freeway toward West Los Angeles and try to ignore the fact that the low, raked windscreen offers little protection from road debris or bugs. My vulnerability creates a heightened state of alert that is the antithesis of what those in surrounding cars are feeling as they sip lattes and listen to podcasts.
And that's what makes the Speedster so special. At a time when autonomous driving technology seems to be taking over, this is motoring made more visceral, intimate and daring.