Ivan Jefferson, designer and founder of Iddes Yachts, talks to us about the need for concepts, sustainability and misconceptions of yacht design
This is the following protocol when it comes to designing yachts. On the main deck, you will have a living and reading lounge, dining table, galley and wheelhouse, possibly with ample room in the front and aft. On the flybridge, you'd find a wet bar, barbecue, and perhaps, a hot tub. And if size is no issue, there'll be ensuite cabins spread across the lower levels.
But Iddes Yachts prefers to do things quite differently. Most recently, the team, led by Iván Salas Jefferson, designed a 120-m megayacht called Hop, which challenges the notion of what yachts should typically look like. Jefferson, who started sailing when he was about five, fell in love with yachting early and knew he wanted to be part of this world. Today, the naval architect leads the team, delivering these floating paradise you wouldn't typically find in a marina.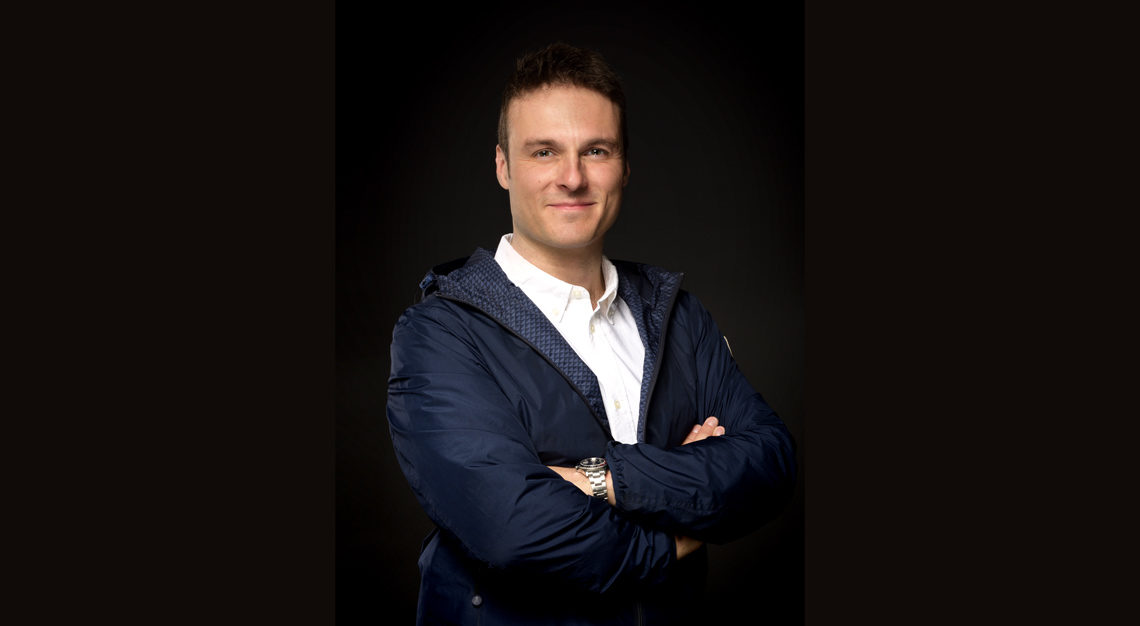 What gave Iddes Yachts the inspiration to design Hop?
Visit a marina and you'll see hundreds of yachts that look alike. I believe that there are a few concepts and yachts out there that have made a distinctive impact on the industry and made good attempts to divert the industry's trajectory. With Hop, we want exactly that. To push the boundaries of design and propose a concept that not only intrigues the eye but blends with the environment.
Hop is our in-house design challenge. We want to show future owners that there is a world of possibilities to explore when one embarks on a yacht design project, that there is no limit to design.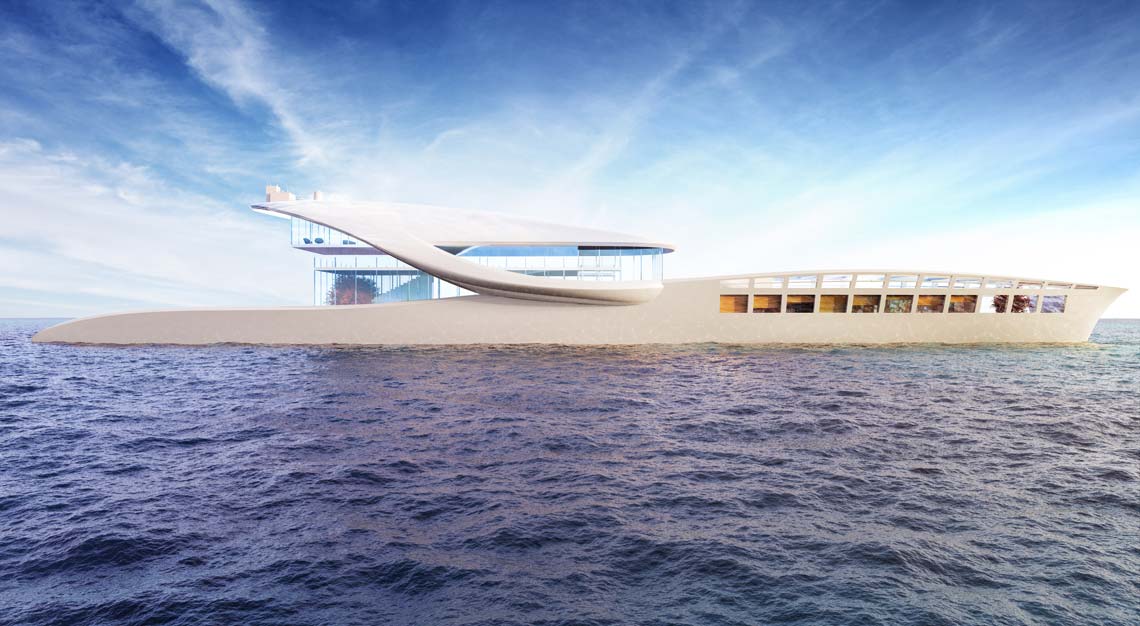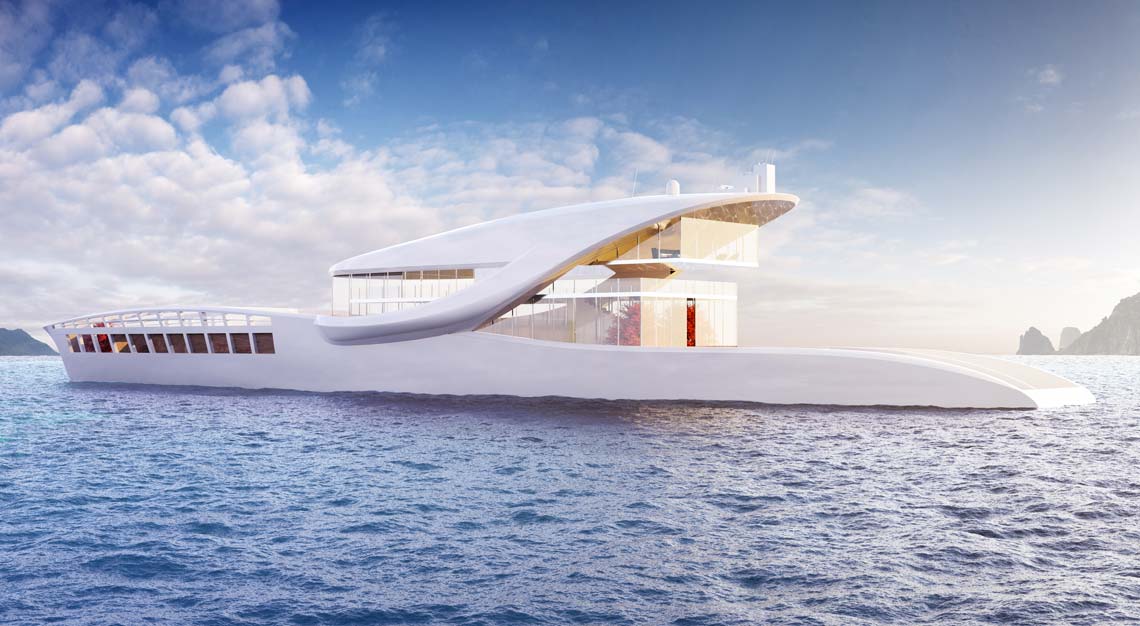 Can you tell us more about Hop and what the lifestyle of its ideal owner would look like?
Hop is a sustainable superyacht designed with sleek lines and balanced dimensions, and also with a focus in natural ventilation and lighting throughout.
When you enter Hop via the stern, you'll find a multi-purpose aft deck that can be used for events or R&R. The main deck shares a large open space that connects with the glass structure at the beam, permitting a sense of openness. The hidden terrace of the mid-deck, naturally shaded by the deck above, keeps the guests away from the sun in a comfortable and cosy atmosphere. And instead of a master cabin, we've got a penthouse, a floating observatory where it feels like you're sleeping outdoors while being on a two-level loft. You will have plenty of natural sunlight and a view of the sky at night.
Hop is positioned as global home for the travelling client. He or she will enjoy all the luxuries of a floating penthouse, rooftop terrace and large open spaces.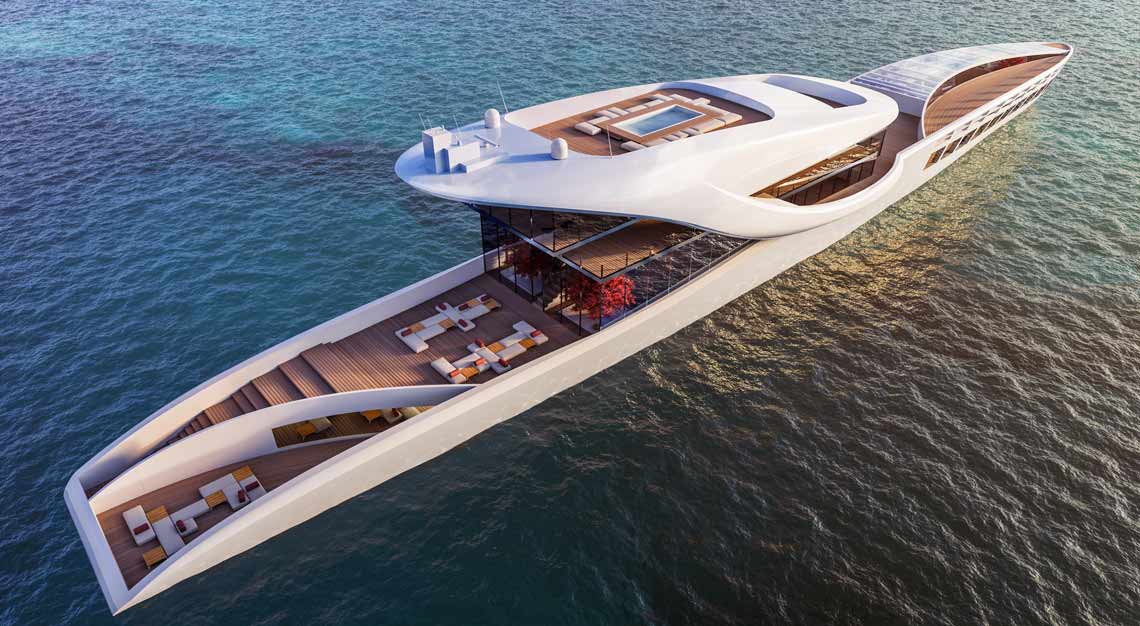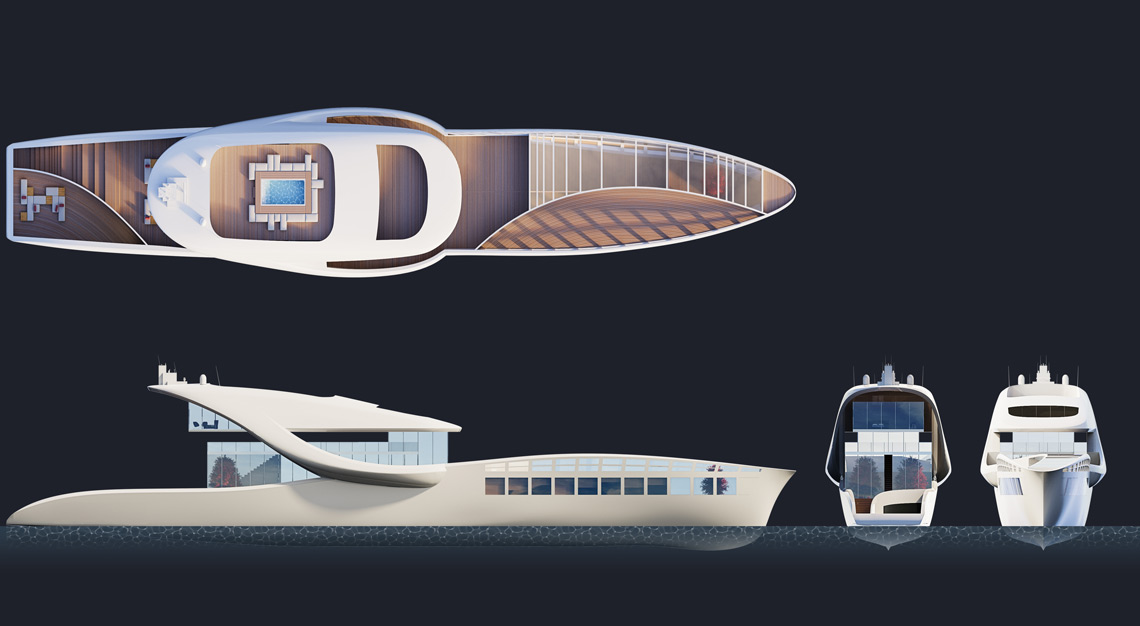 You've been designing yachts for more than 10 years. What are some of your favourite moments?
There is a stage during the initial process where designers, interior designers, systems engineers and other professionals meet to ensure that a project is feasible, while including the owner's requirements. There's a lot going on. There's so much knowledge in the room and there's creative thinking to be done. We need the detailed design of the yacht, and most of the time, the hull is already in production during this phase. It's quite an incredible feeling.
I remember this meeting when I was previously at Oceanco. We had to build a 95-m superyacht, and the future owner needed to be fully on board with what we wanted to do before committing to such a large investment.
What's a misconception people have about yacht design?
Yacht design is not a simple trade, nor is it just about design. You need innate knowledge of the industry and the different arms in it, as you've to consider factors such as operational areas, seakeeping (how suited the yacht is to weather conditions while underway), efficiency, stability, interior specifications, propulsion and a whole lot more. Great yacht design considers each of the above requirements from the get-go.
What is the first step to yacht design then?
Our first approach is always optimisation to minimise energy requirements and reduce the overall energy demand. If this exercise is done properly, one can significantly start to consider solar, wind or other sustainable requirements.
In the first stage of optimisation, which happens in the design phase, we also focus on hull design, stability, displacement and the naval architecture of the yacht. We'll offer designs that consider the surfaces and design elements that may generate unnecessary weight, which in other words, needing more energy to move. We study material options and interior distribution among other aspects and iterate until we find the right balance.
Given the amount of fuel consumed each time, yachts are not particularly known for being sustainable. But builders have increasingly started to include solar panels. Just how effective are they?
Solar panels are potentially a good solution to cover some energy requirements, but it may not be the easiest to implement and maintain. As such, we'll integrate them on a yacht that has a specific need. That said, we need to move towards sustainability. There is no question about it, you're exploring the ocean on a yacht, which means you have the due diligence to take care of it.
Don't forget, we already have the most sustainable means of propulsion – wind. At Iddes Yachts, we are now working on several designs to promote the use of wind power together with other alternative means of propulsion.
In our concept, Hop, we're proposing an extremely light yacht with an optimised design to maximise the use of battery storage as a means of main propulsion. That, and the possibility of doing short distances without the use of fossil fuels.
What else are you working on right now?
Most of our commissions can't be disclosed. What I can tell you is, we have been working extremely closely with this one yacht owner for the past eight months, and that's quite rare.
We are also excited about our limited edition semi-custom sailing and motor explorer platforms, which should be finished in the next six weeks. They consist of two 55-m yachts, one with a sail and another, motor. They are the result of a lifetime of designing and building yachts. They will offer top-of-the-line configurations that allow you to explore the most remote locations with ease. They are also equipped to implement the cleanest and most sustainable operation possible.