Welcome to Flash Rides Friday, Robb Report Singapore's weekly roundup of the newest cars that have just been launched in Singapore and around the world
In this week's edition, we have the Bentley Flying Spur, the saloon counterpart to the Continental GT.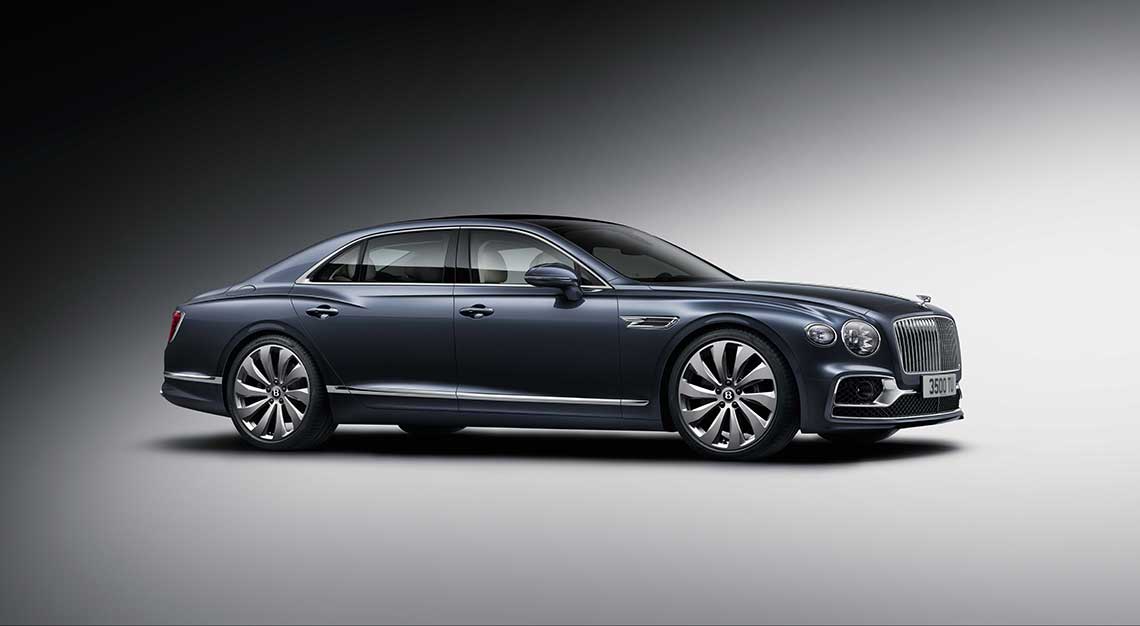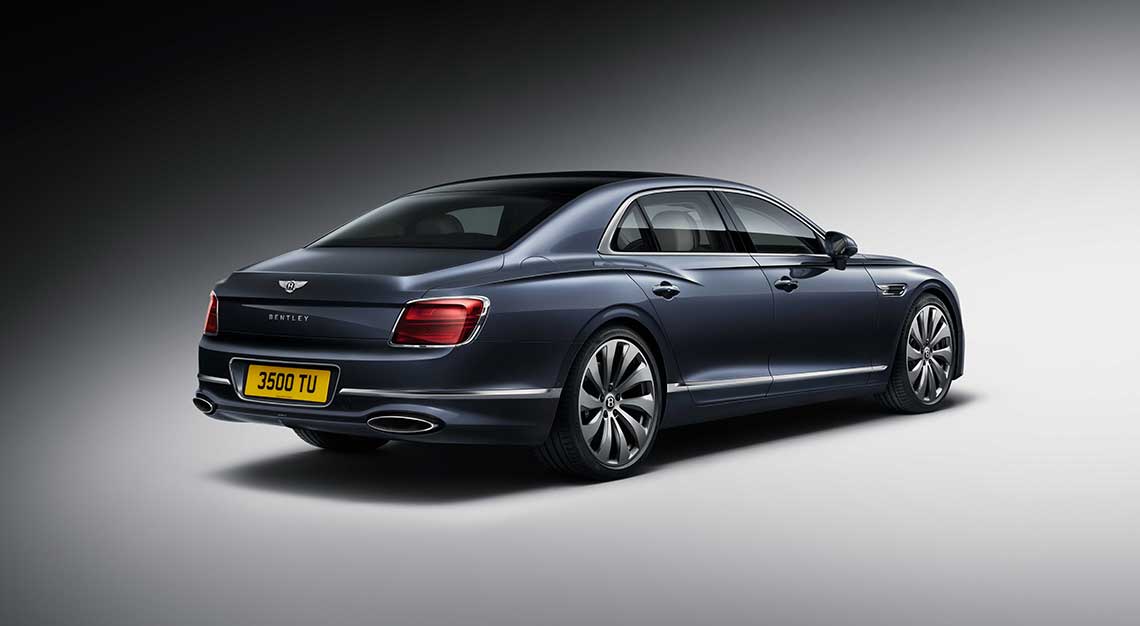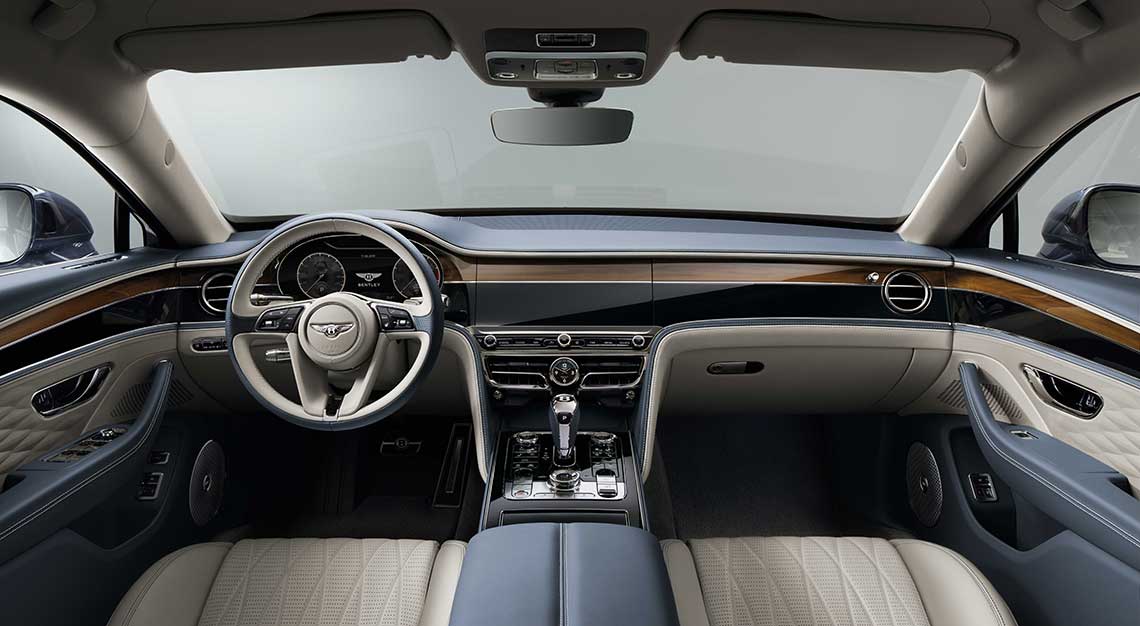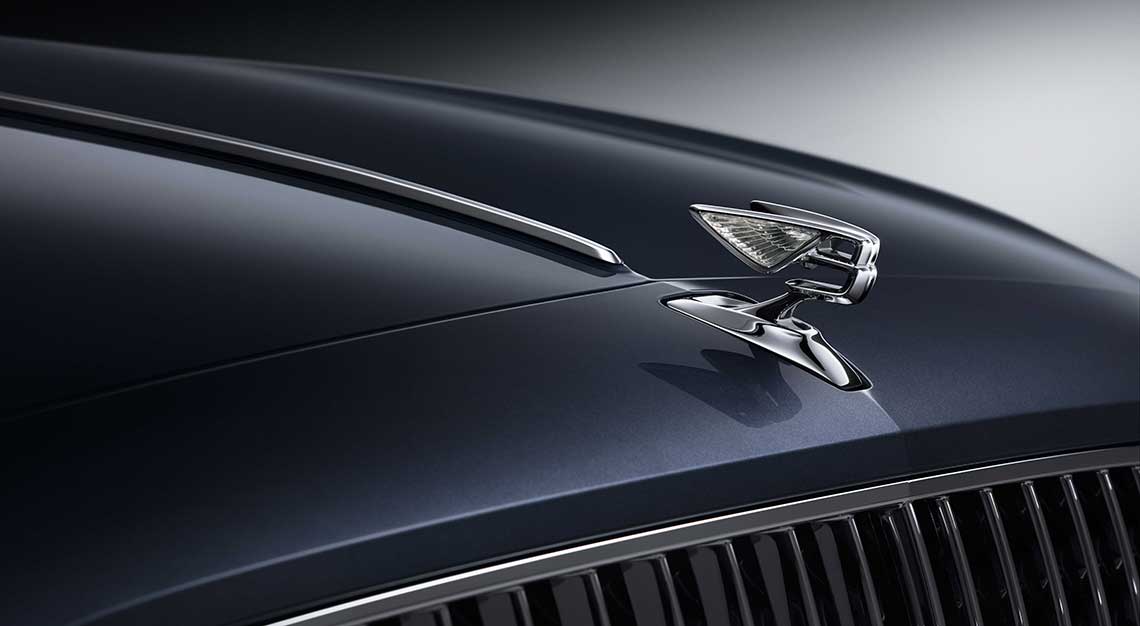 Bentley Flying Spur
What is it: If you need more practicality in your Continental GT, step this way for the Flying Spur
Available: Q2 2020
Price: As yet unannounced
Will the real Bentley Flying Spur please stand up? The Bentley Flying Spur's remit has changed three times in as many model generations, which, to say the least, is confusing for casual observers.
The first-generation car looked like a four-door Continental GT, and like its coupe counterpart, had a sporting brief. On its launch in 2005, it was known as the Continental Flying Spur, though the 'Continental' moniker was dropped when the second-generation car made its debut in 2013.
The second outing of the modern Flying Spur (the nameplate was first seen on a Bentley in the late 1950s) also saw the car change tack, becoming a sort of junior version of its Mulsanne flagship. And now, in its third iteration, it seems to have gone back to its sporting roots, or in Bentley's words, it has "the duality of sports sedan agility and modern limousine refinement".
Also new to the car is how Bentley is bringing back its winged 'B' bonnet ornament and vertically-oriented grille (a departure from the 'chicken wire' mesh on the Continental GT), design elements that harken back to the model that first bore the Flying Spur Moniker.
The only drivetrain on offer at the car's launch will be Bentley's familiar 6-litre, twin-turbo W12 engine with 635hp/900Nm mated to an eight-speed automatic gearbox. This is enough to get the car from a standstill to 100km/hr in 3.8 seconds, and on to a top speed of 333km/hr, which is certainly impressive, but not particularly noteworthy.
What is more of note is the improvements to the Flying Spur's all-wheel-drive system. All-wheel steering functionality is now included, as is the ability to send drive to the front wheels when needed. In most other situations the Flying Spur is a rear-wheel-drive saloon, something that Bentley says improves agility while still retaining the security of two driven axles.
Expect a Singapore launch within the first half of next year. No prices have yet been disclosed.
---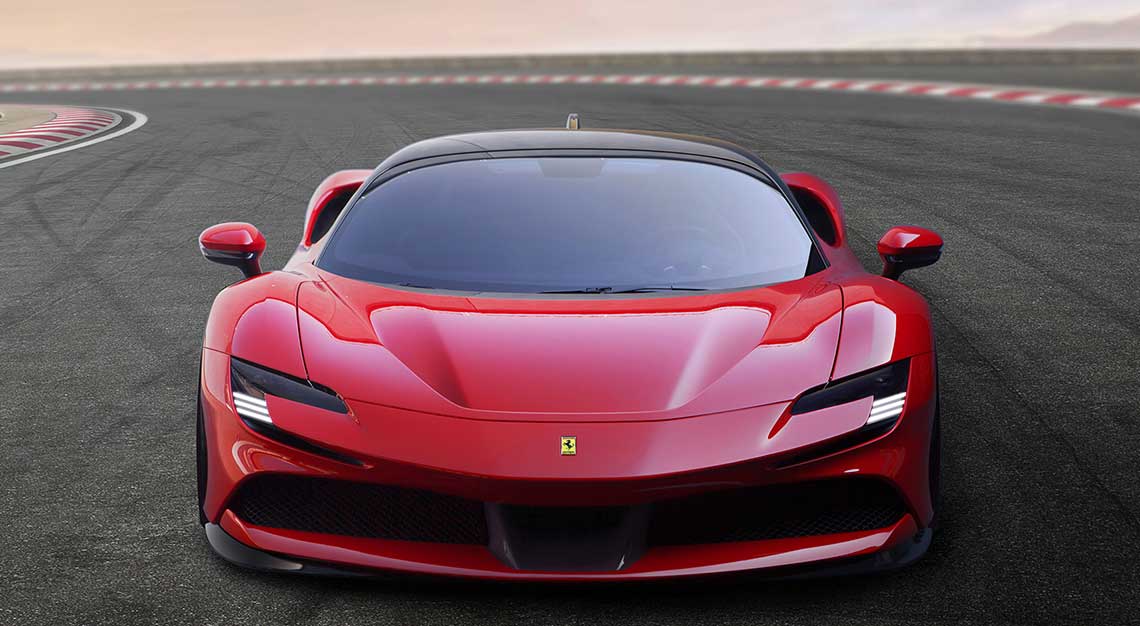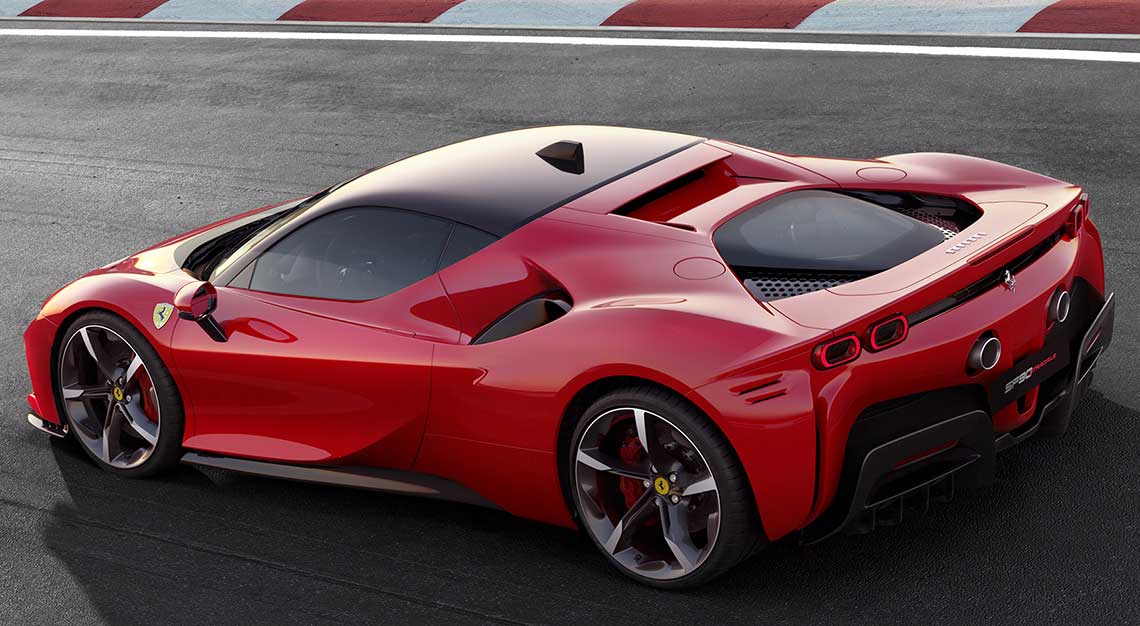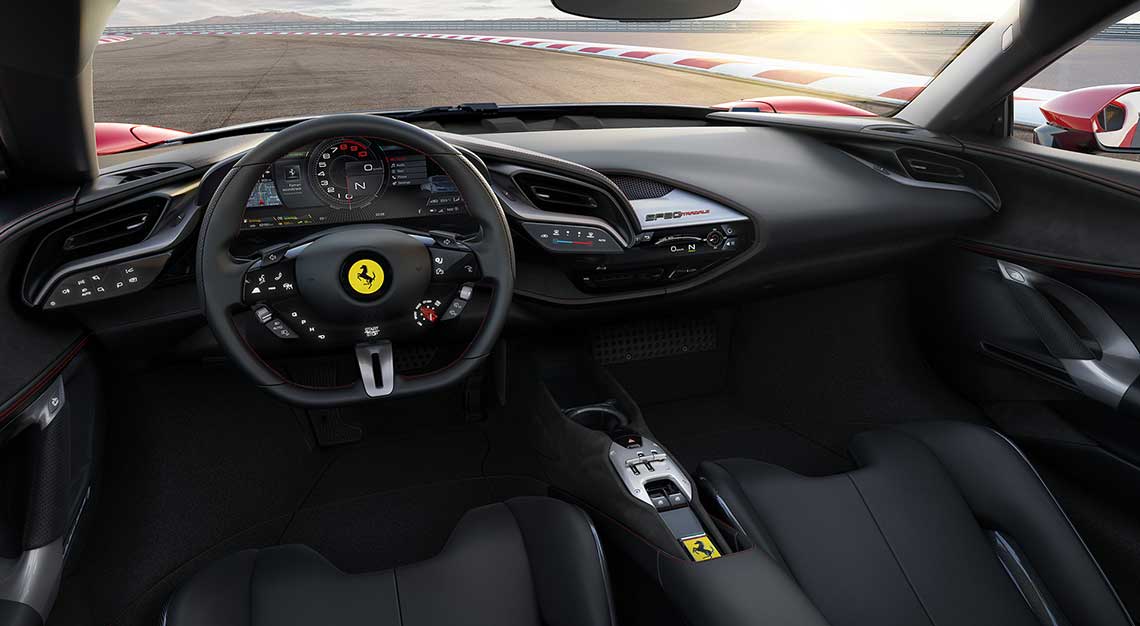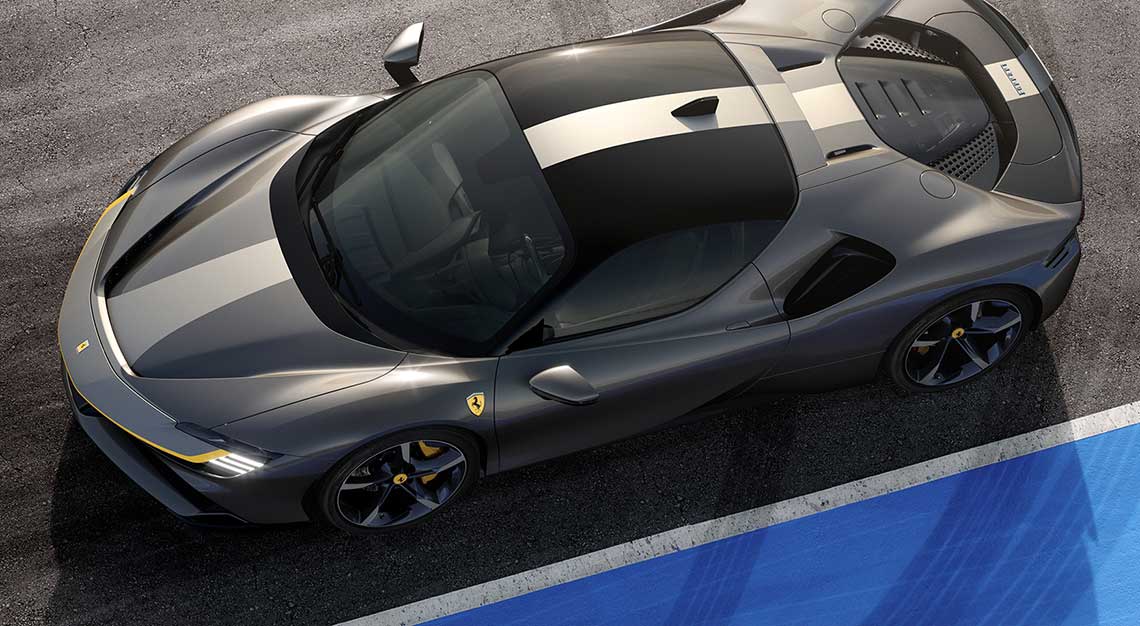 Ferrari SF90 Stradale
What is it: The first true, standalone grand tourer in the McLaren model range.
Available: 2020
Price: As yet unannounced 
What have we done right to receive not one, but two new Ferraris in less than six months? Whatever it is, we're not complaining. Not when said Ferraris are the F8 Tributo and this, the SF90 Stradale, the Italian supercar manufacturer's first series-production hybrid supercar.
Sure, there was the LaFerrari several years back, but that was produced in limited numbers, so that doesn't really count. Still, the SF90 Stradale manages to be even more powerful than the LaFerrari, with its three electric motors and 4-litre V8 producing a grand total of 1,000hp, representing a 50hp increase.
The drivetrain in the SF90 Stradale is also more complex than the one used in the LaFerrari. While the latter could only use its electric motor in brief spurts, the SF90 Stradale is a plug-in hybrid — a first for Ferrari — which means it can deploy its electric motors for longer… or run on electric power alone for up to 25km.
In another first for Ferrari, the SF90 Stradale is its first car with permanent all-wheel-drive. The FF also had four driven wheels, but in that car, power was only sent to the front wheels when needed.
An Assetto Fiorano pack is available, which drops the car's weight by 30kg, thanks to an increased use of carbon fibre and a full titanium exhaust system. The pack also adds improved aerodynamics, semi-slick tyres and an uprated suspension system.
But we think that's just a halfway house to something even more hardcore, and the clue is in the SF90 Stradale's name. The second half of its name means "street", which leaves the door a little open to something like, say, the SF90 Corsa, or "race". Now, we think that's got a pretty nice ring to it, wouldn't you agree?
---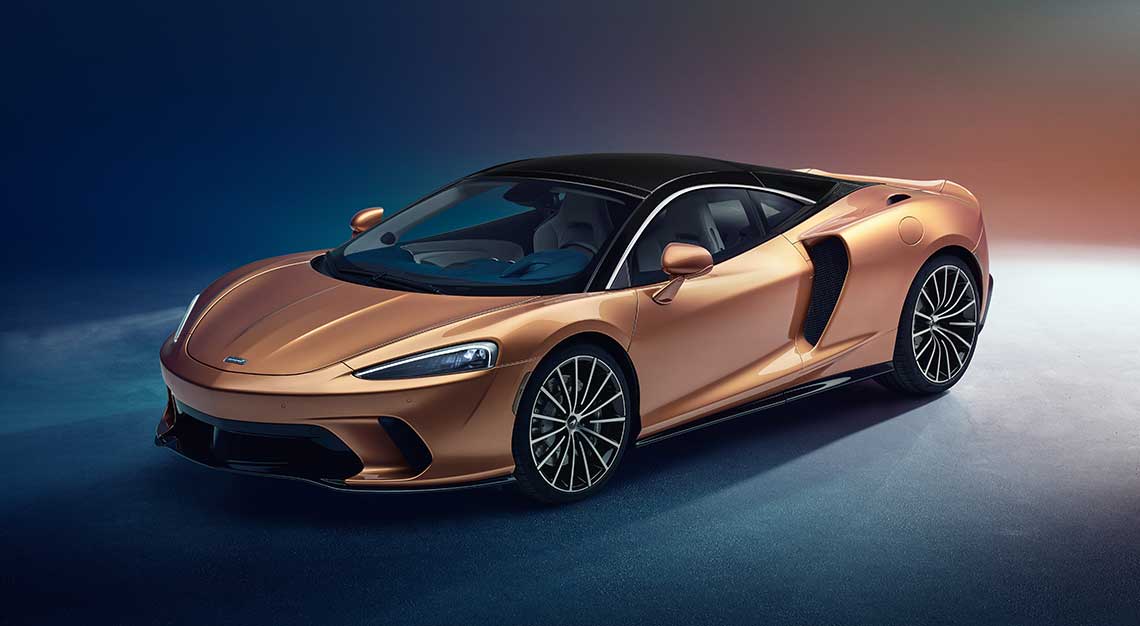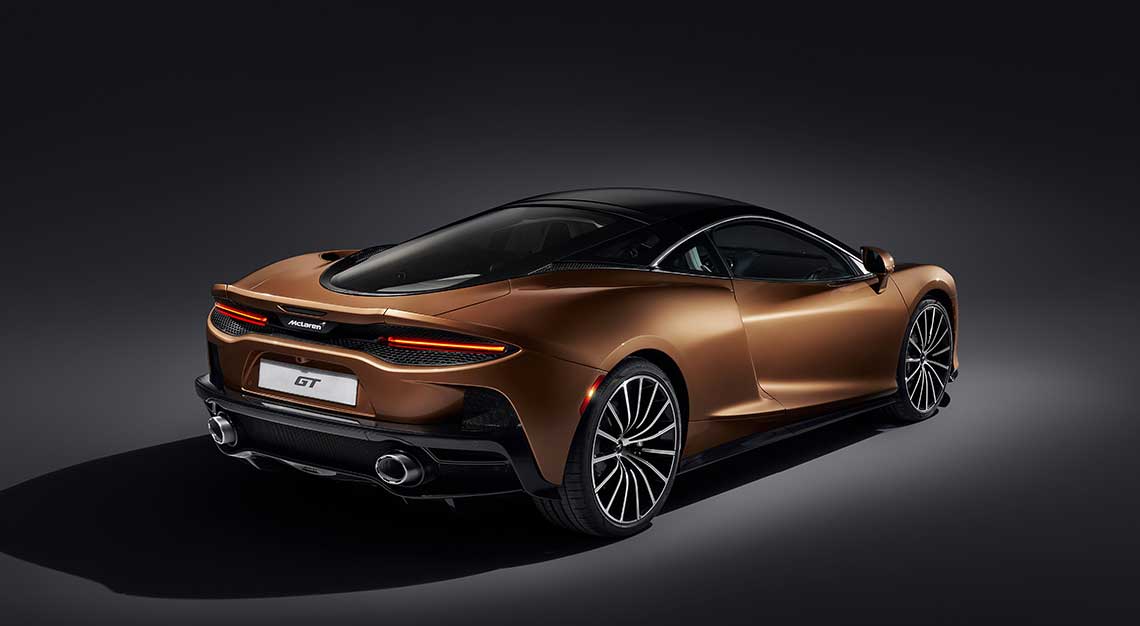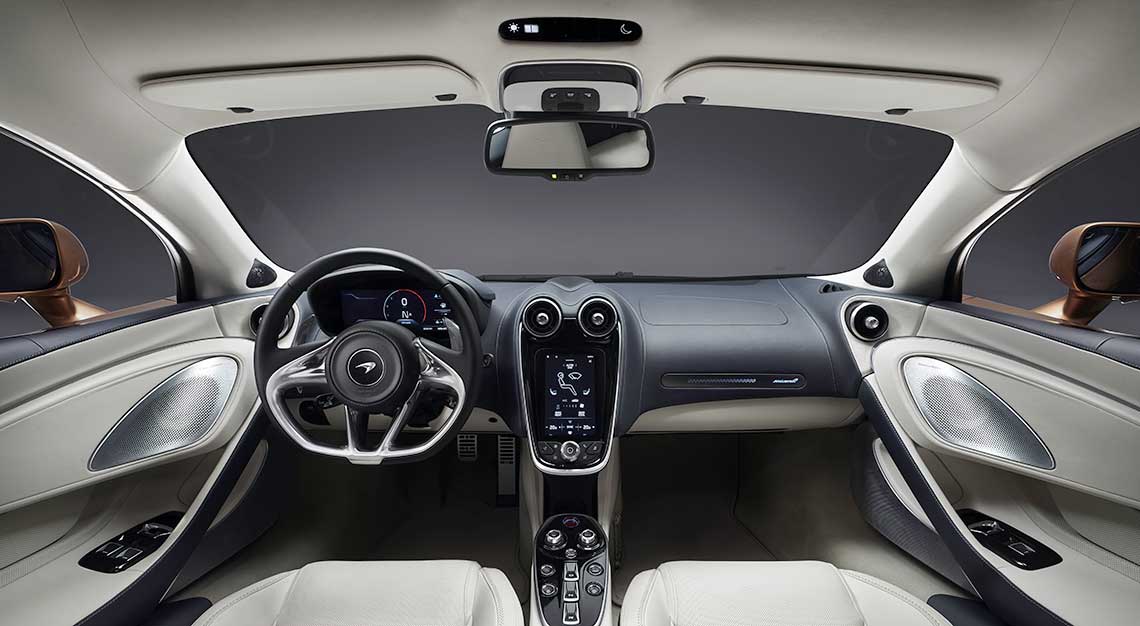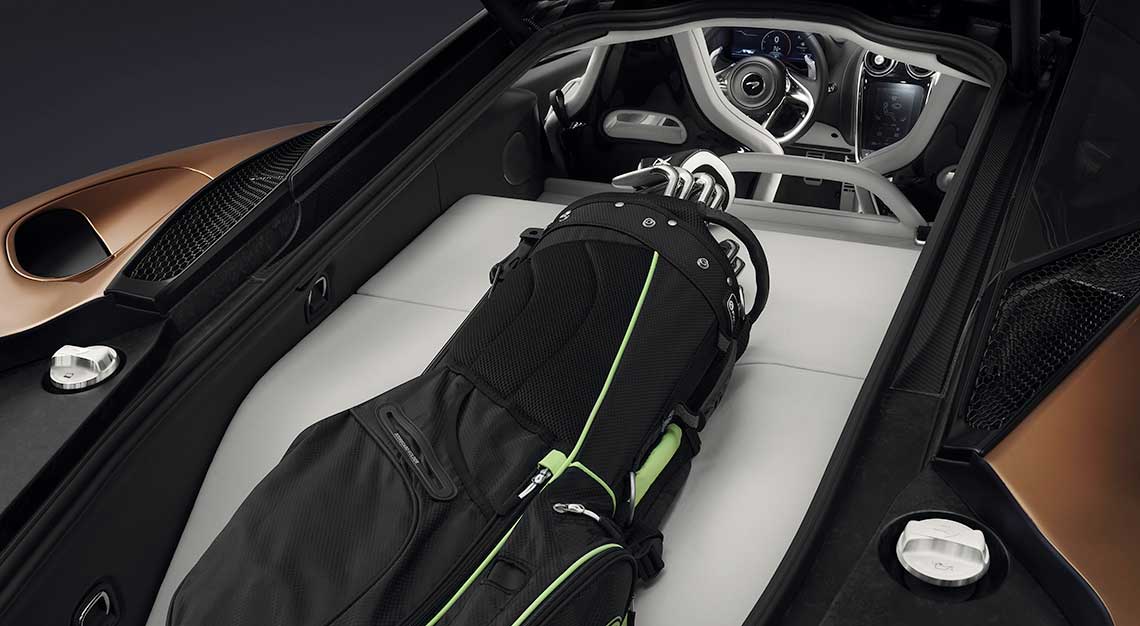 McLaren GT
What is it: The first true, standalone grand tourer in the McLaren model range.
Available: Q4 2019
Price: From $776,000 (without COE and options, estimated)
Hot on the heels of the hyper-GT that is the Speedtail comes the McLaren GT, the first 'soft' model in the lineup that's not a derivative variant of an existing one. The other GT-badged model in the McLaren range at the moment is the 570GT, which as its name implies, is a softer more comfort-oriented take on the 570S.
While its badge might suggest the GT is a standalone model, it's technically, sort of a development of the 720S. The GT uses the same 4-litre, twin-turbo V8 as the 720S, but in this application, it produces 620hp instead of 720hp. With a wheelbase of 2,675mm, it's 5mm longer than the 720S.
But when it comes to driving dynamics, the GT couldn't be further removed from the 720S. While it will scream from zero to 200km/hr in just nine seconds and will hit a top speed of 326km/hr, the GT is "optimised for everyday ease of use". Its brakes, suspension and steering are easier to modulate and with greater ground clearance over the 720S. It is thus pitched as your everyday supercar.
That subtlety also extends to the GT's design, with the empty eye socket light clusters and deeply scalloped flanks of the 720S replaced with a more conventional face and more restrained air intakes.
It's also moving fast on the launch front. A preview of the car is slated for late May (with the car having been launched yesterday in Bahrain), and the GT is expected to land in Singapore in the fourth quarter of 2019.
No price as yet, but if we extrapolate from the GT's price in pounds sterling, it's expected to cost six per cent more than the 570GT, which translates to roughly $776,000.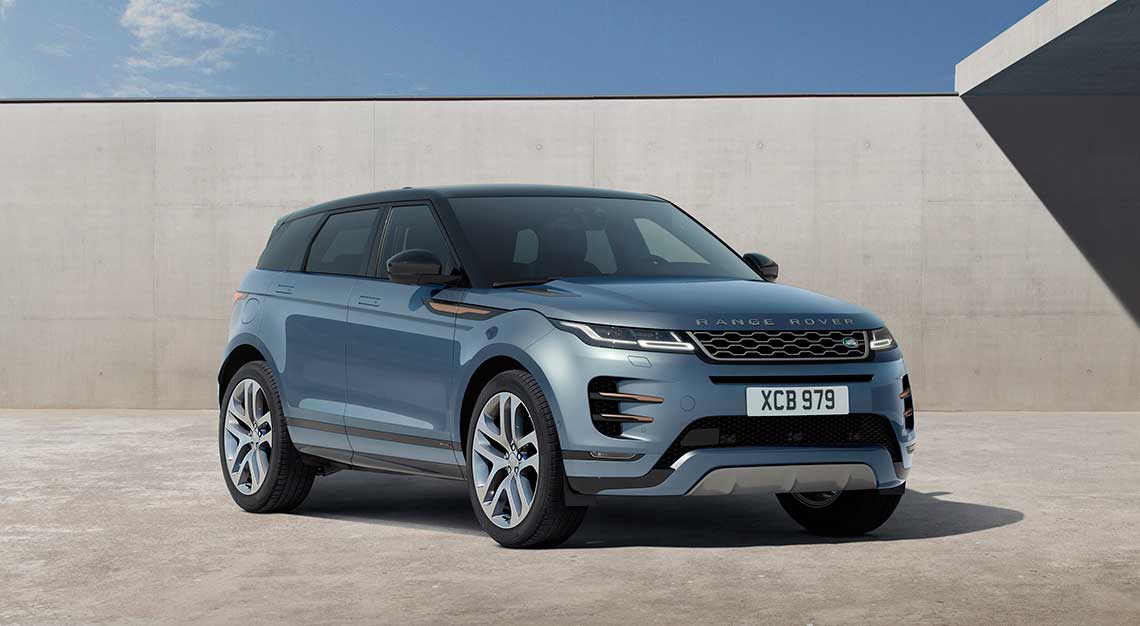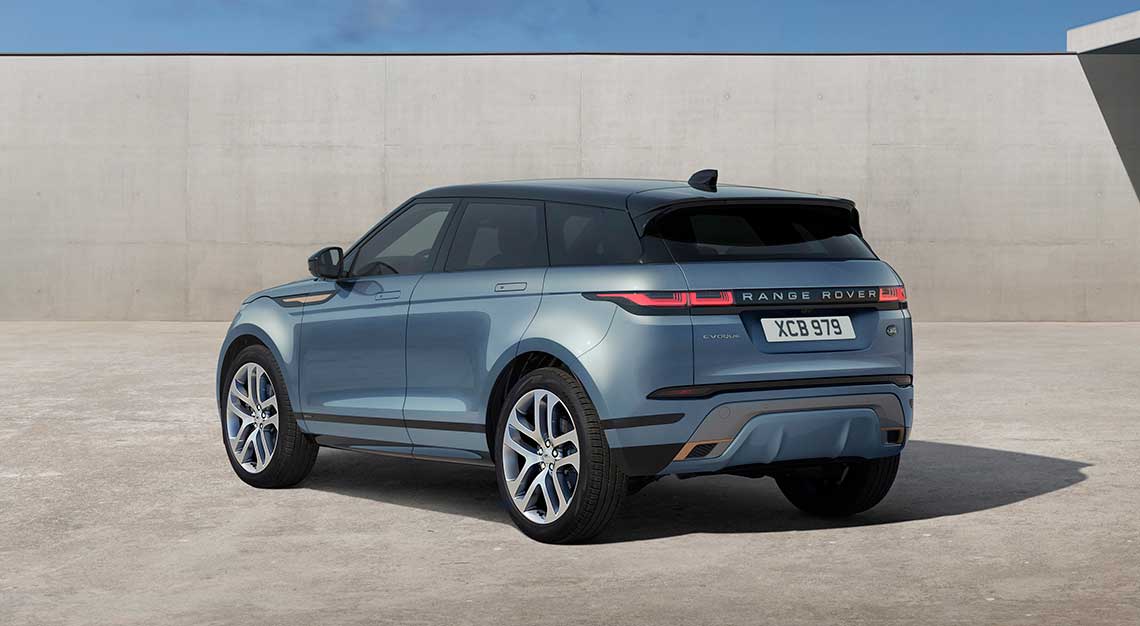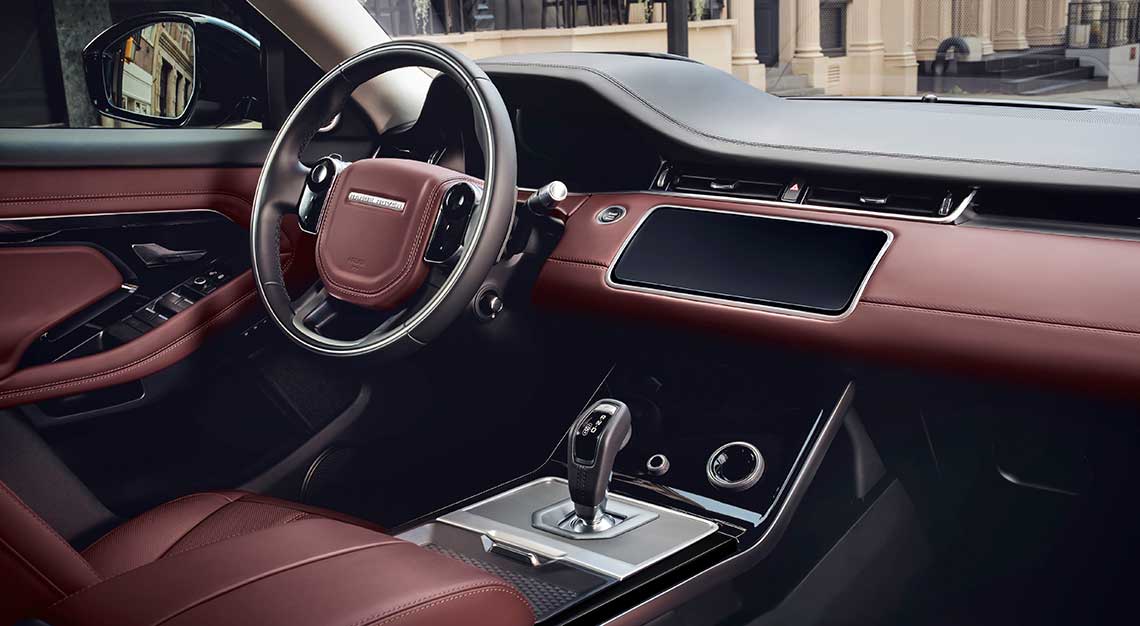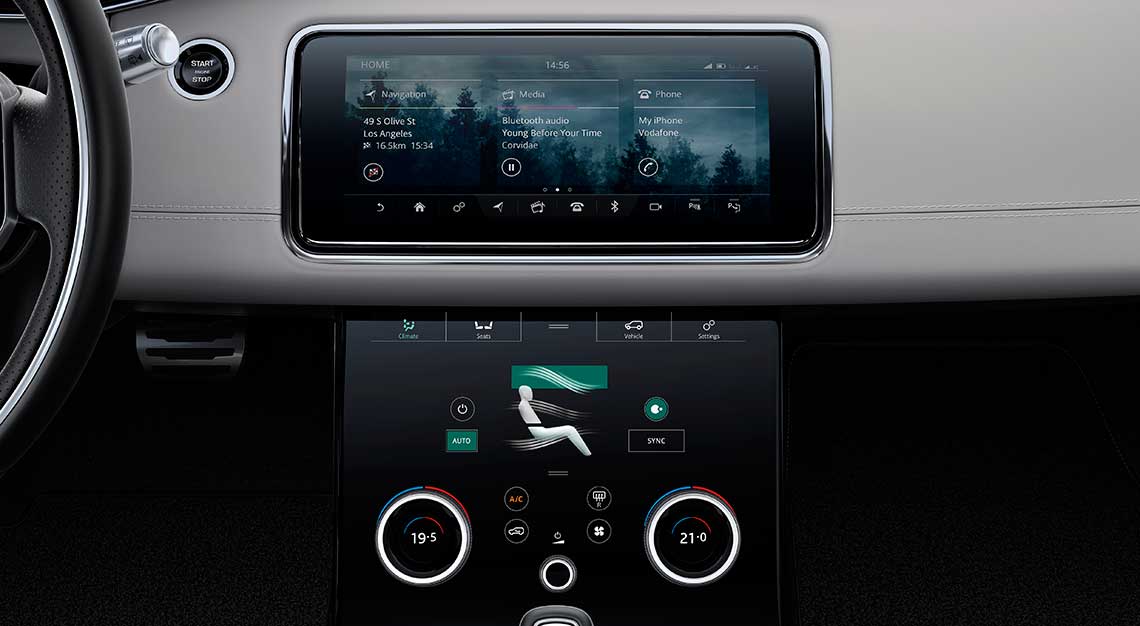 Range Rover Evoque
What is it: The car that started a youthful revolution at Land Rover finally gets a second-generation model
Available: Now
Price: From $233,999 (with COE, without options)
It is perhaps a testament to the original Range Rover Evoque's forward-thinking design, a car that made its debut in 2011, that the second-generation car looks broadly similar to its predecessor, save for the new (and optional) copper-coloured exterior accents aping the Range Rover Velar.
Sure, the sheet metal looks cleaner, its nose more blocky and the wedge shape even more exaggerated (thanks to a more prominent, more angled shoulder-line crease). But to call it a heavy facelift would be missing the mark entirely.
The new Evoque has, among other things a completely new mechanical architecture that allows for 20mm more legroom in the back and a 48v electrical system. The latter allows for mild hybridisation across the new Evoque range, allowing the engine to be shut off under braking at speeds below 17km/hr, with the brake energy scavenged and redeployed to assist acceleration while setting off.
While a plug-in hybrid Evoque available elsewhere, Singapore only gets the ones equipped with a two-litre petrol engine in two flavours — R Dynamic models have 200hp, First Edition models get 249hp. Equipment highlights across the board include a digital instrument cluster, split-screen infotainment system, panoramic glass roof and 20-inch wheels.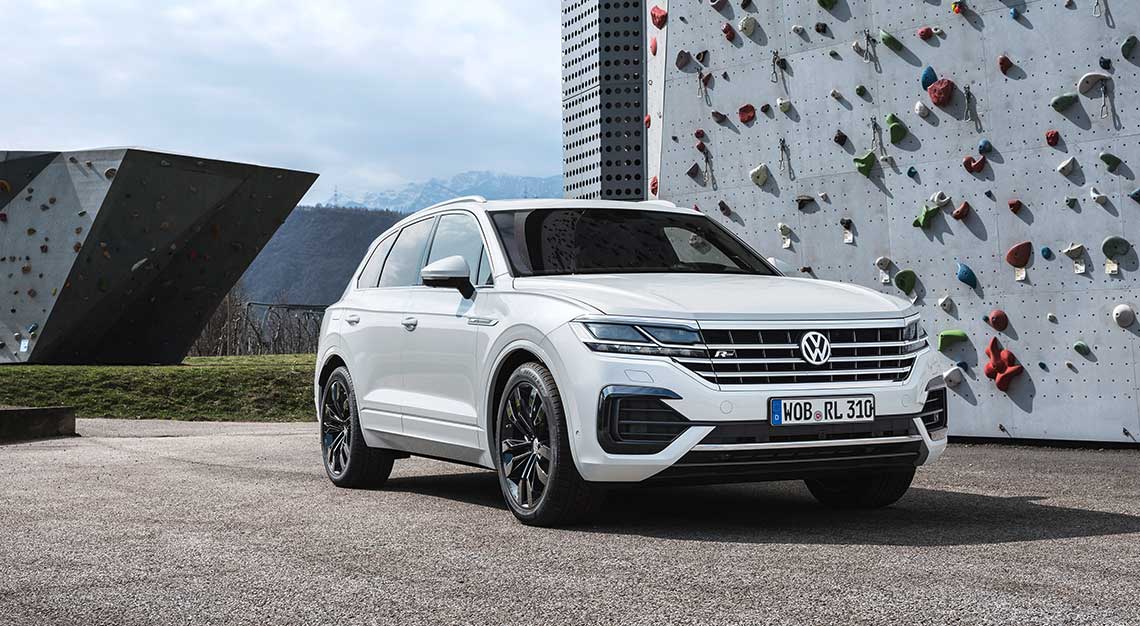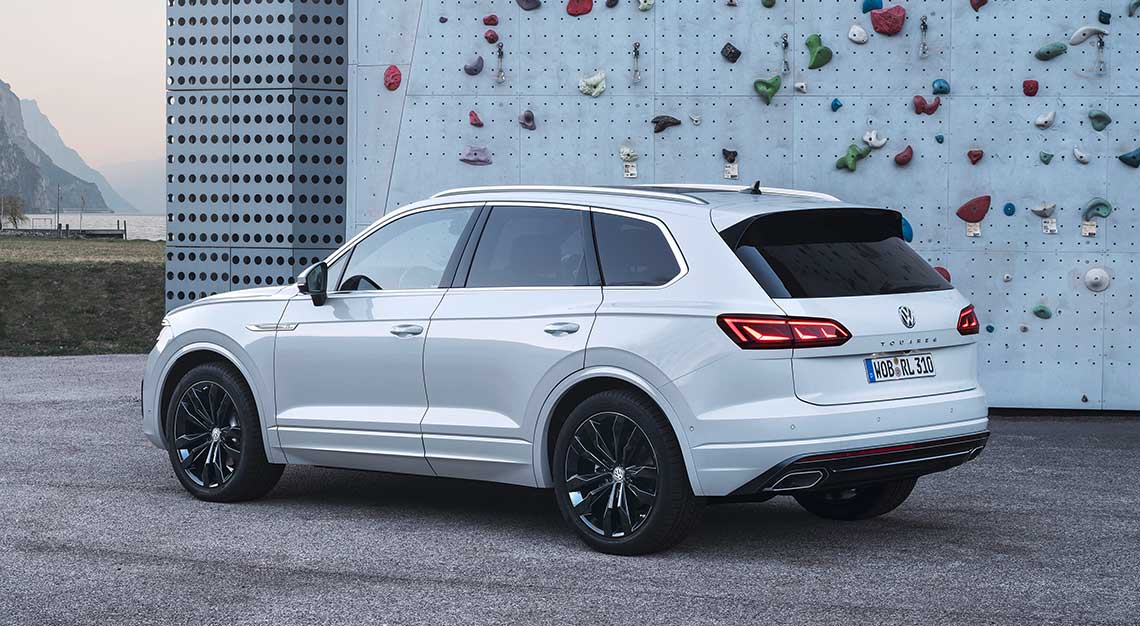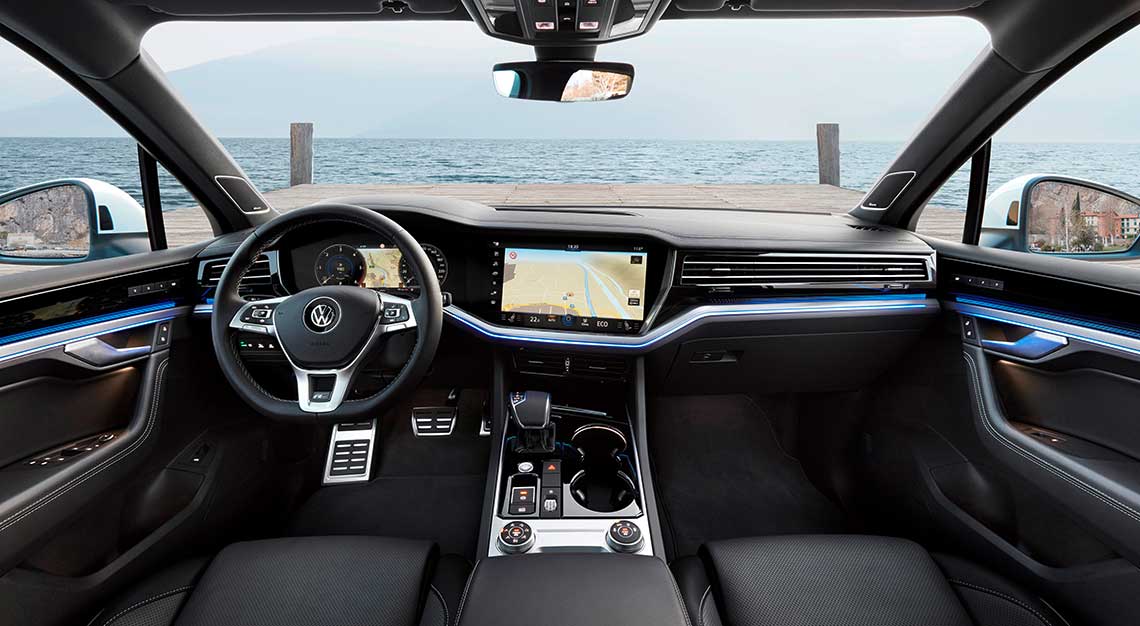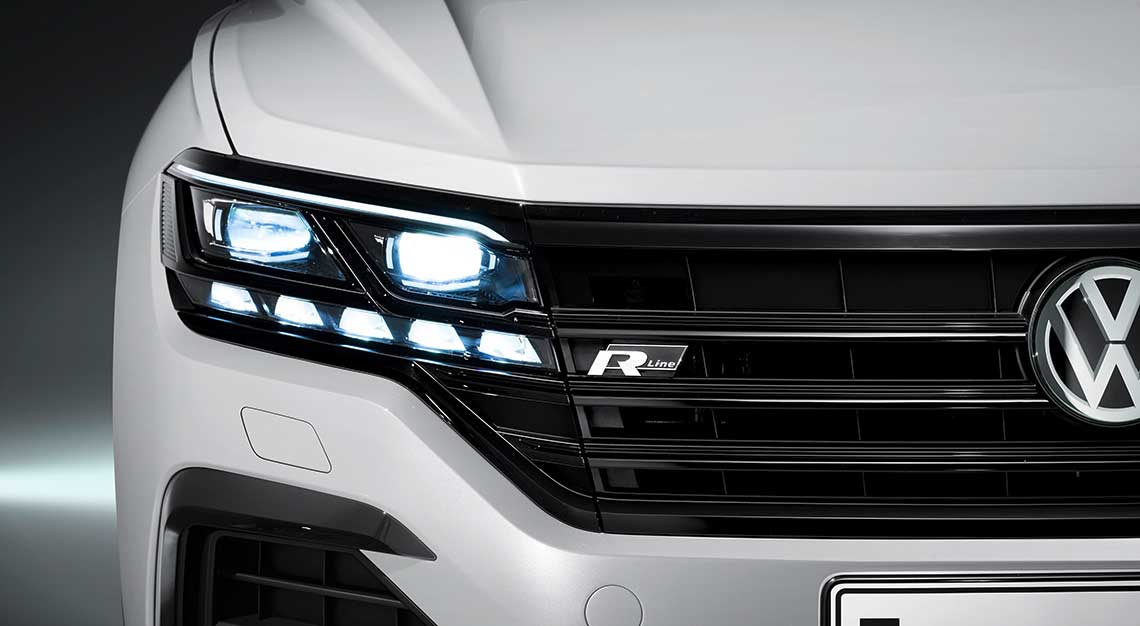 Volkswagen Touareg
What is it: The third outing for Volkswagen's flagship SUV packs luxury and technology far beyond its price point.
Available: Now
Price: From $294,900 (with COE, without options)
If you discount the Dieselgate scandal, Volkswagen is going through something of a golden age right now. Everything the brand touches, and indeed, the wider VW Group as well, seems to turn to gold. So, it should stand to reason that the Touareg, its largest and most luxurious SUV seems similarly impressive.
Even from the outside, it's clear that the Touareg is positioning itself as a value-oriented luxury car. Against its predecessor, there's far more finesse to its sheetmetal – the razor-sharp creases on its flanks and the chiselled bonnet will have most people wondering if this really is a Volkswagen product. It'll have to, since it's the most expensive VW on sale here today, outstripping the Arteon by a good long way. 
There's even more luxury features in its interior: soft leather, smart-looking trim, a 15-inch touchscreen infotainment system complete with iPhone-esque Home button, digital dashboard and head-up display. Plump for the range-topping R-Line variant and you'll get adaptive cruise control incorporating the Traffic Jam Assist system, allowing for hands- and leg-free driving while creeping along in stop-and-go traffic.
The R-Line variant also brings with it adaptive headlights, all-wheel-steering (for greater dynamism in corners and a smaller turning circle) and an uprated Dynaudio stereo system.
Just one drivetrain variant is on offer for now, with a 340hp three-litre V6 engine driving all four wheels through an eight-speed automatic gearbox. However, the Touareg will be sold here in three trim levels.
The Atmosphere and Elegance variants cost $289,900 and the R-Line $321,900. The first two undercutting the base Audi Q7 (with a two-litre, four-cylinder engine), which costs $307,800. While the R-Line might seem like it's commanding a hefty premium over the other Touaregs, remember an Audi Q7 fitted with an equivalent V6 engine costs $378,785.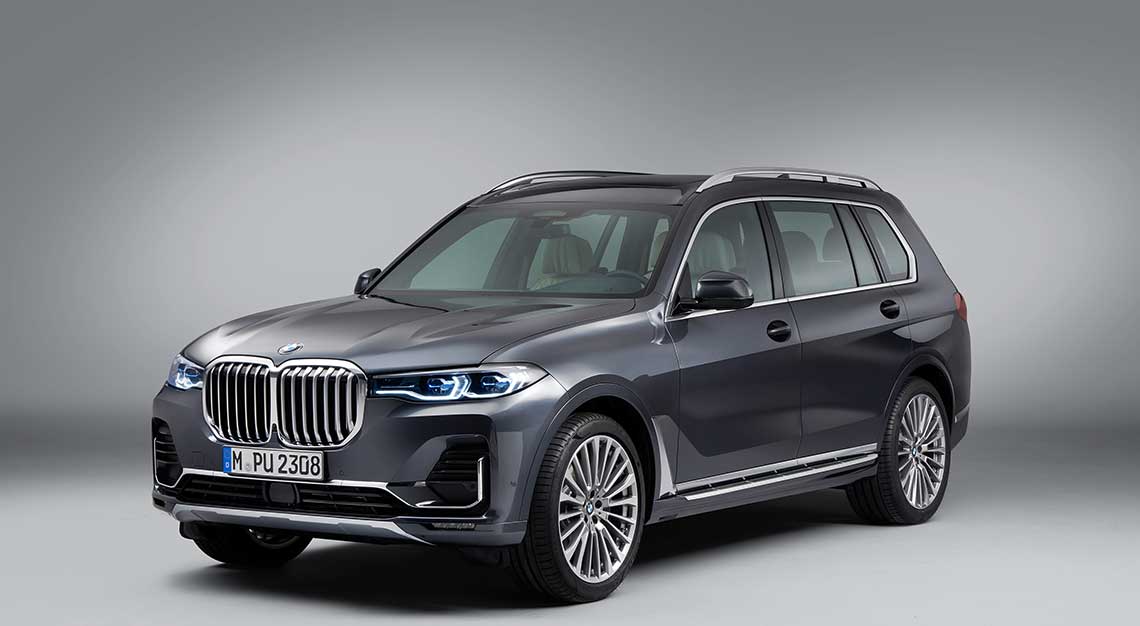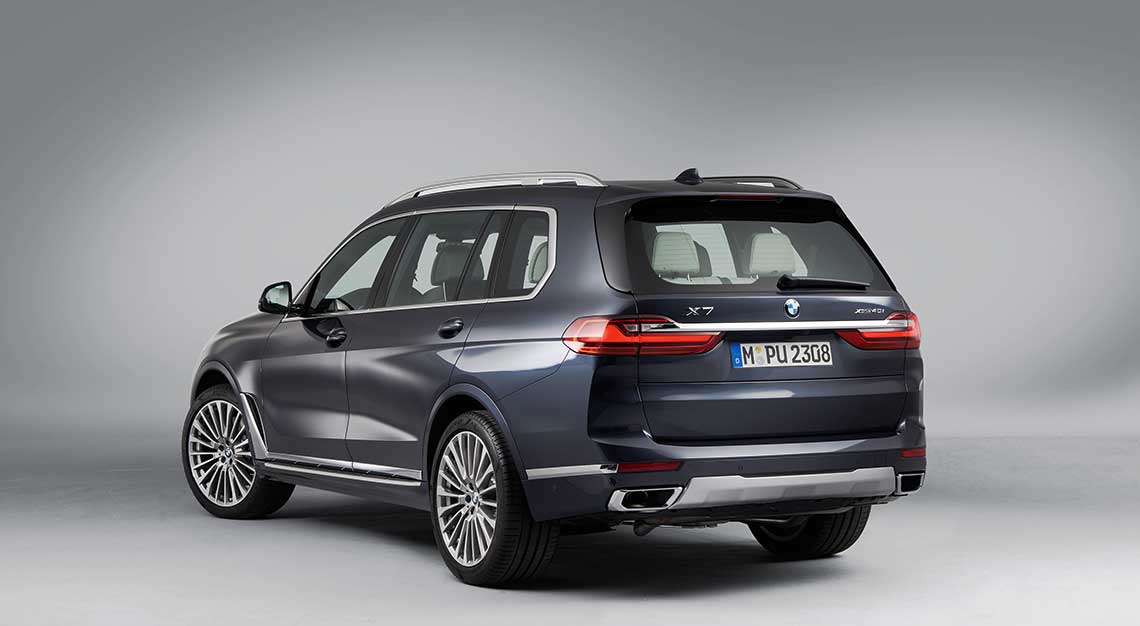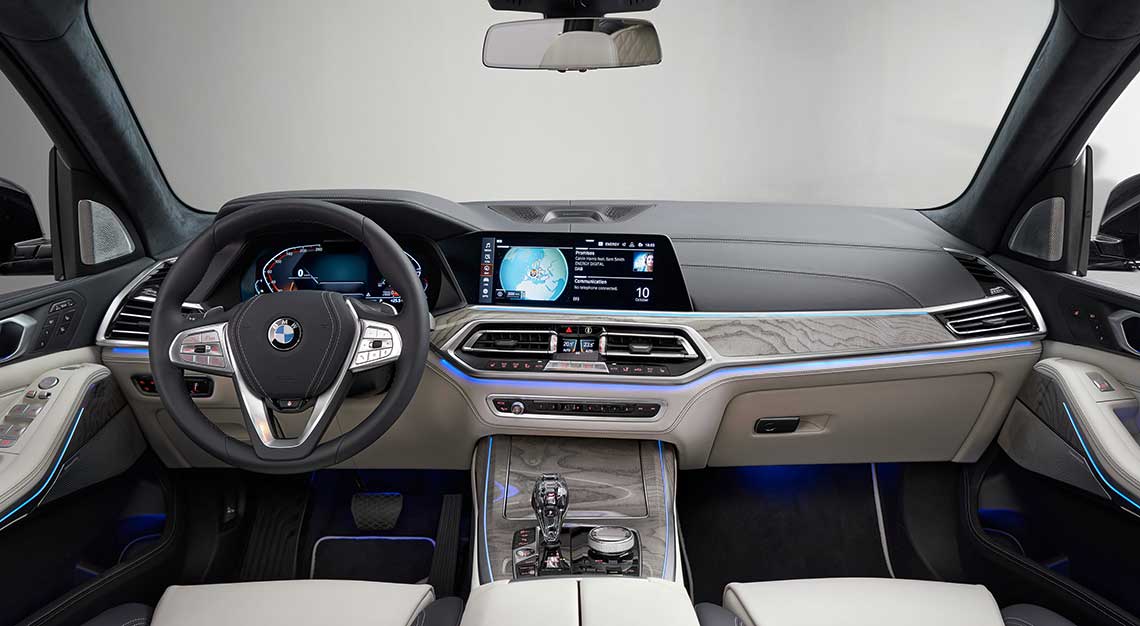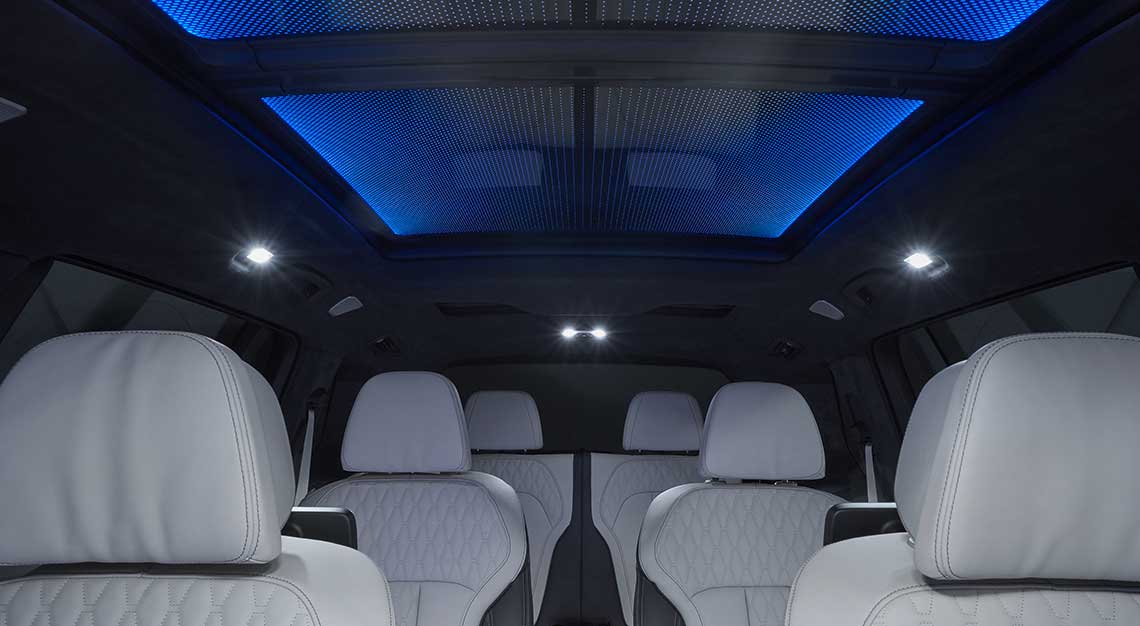 BMW X7
What is it: BMW brings 7 Series levels of luxury (and size) to the SUV segment
Available: Now
Price: From $471,888 (with COE, without options)
The crown jewel in the BMW SUV lineup is here, and it's large. And we're not just talking about its grille, the largest one BMW has ever put onto its cars. At 5,151mm long with a 3,105mm wheelbase and the capability to seat six or seven passengers, the X7 is imposing even when standing still.
21-inch wheels are standard on the X7, with M Sport variants getting 22-inch alloys. The fact those wheels look normal-sized on the car should give you some clue as to how big the X7 really is.
Suffice it to say, and befitting a top-of-the-line model, the X7 has all the equipment you could possibly want or need. BMW's phosphorous-based adaptive 'Laserlight' headlight cluster is a standard, along with heated/cooled cupholders, a powered split tailgate and a Siri-like Intelligent Personal Assistant.
If your trigger finger (more accurately, chequebook) is quick, you'll be able to snag one of the limited-run Launch Edition cars, available in Design Pure Excellence or M Sport trim. This grants cut-crystal interior accents and LED lighting accents for the headliner. Bad news is, Launch Edition cars are only available in six-seater guise.
Common to all X7s will be its powertrain. An eight-speed automatic gearbox is mated to a three-litre inline-six engine with 340hp.