In One For The Road, we speak with the best bartenders and spirit guides to get to know them better. Here, master blender Miles Munroe tells us why Portland is important to the world of whisky
Desire is very often falsely credited as the mother of invention. This neglects the role that necessity plays in inspiring breakthroughs. Case in point: The American single malt. In a world whose parameters have long been defined by the ongoing legacies of the Scottish titans, the United States is now entering as an underdog, intently dedicated to its own progress. Standing at the frontlines of this cause is Portland-born Westward Whiskey, founded by Christian Krogstad in 2004, and now steered by the nose and palette of master blender and distiller Miles Munroe, who affirms that in the world of whisky, the United States is brimming with revelations of its own.
Studying the blueprint of their Atlantic forebears but in no way beholden to it, Westward Whiskey is premised on reflecting its pride of place in the quality of its offerings. Philosophically, the Northwestern ideals of independence, creativity and care for the community bolster its overall mission of expanding the lexicon of what is savoured the world over as whisky. With an eye trained on the craft of beer-brewing, Munroe is determined to show that a lot changes when an 'e' enters the terminology of whisky—in the best way possible.
As the brand lifts the veil on the Singapore launch of three new expressions, the Westward Whiskey Pinot Noir Cask, Westward Whiskey Stout Cask and Westward Whiskey Cask Strength, Munroe chats with us about why and how Portland should be on the radar of forward-thinking whiskey lovers.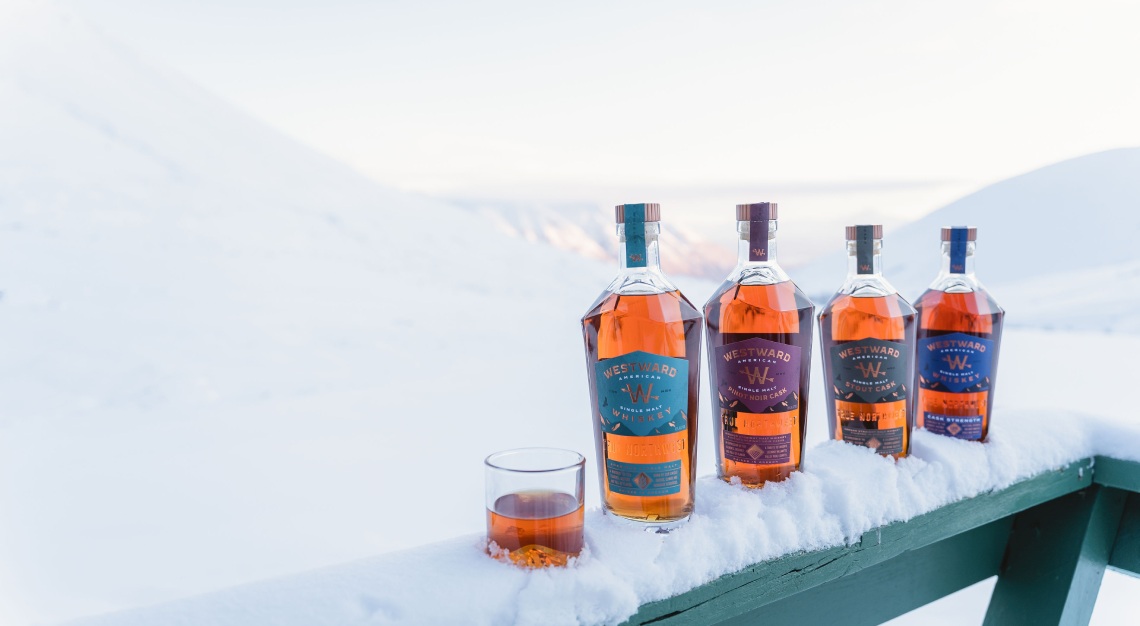 How did the stars align such that you found your way to Westward Whiskey?
Westward was started in 2004, so next year, we'll come up on 20 years. Back then, there were three-dozen craft distilleries in the whole United States. Now, there are 2200 and counting. There's been a major growth in a such a short span of time. I've been with the brand for 10 years. Before that, I was musician and working in hospitality. Eventually, I managed a whiskey bar, and slowly but surely became obsessed with whiskey.
My cobbled-together plan, at the time, was to get involved with the production of whiskey. One if my band members was a buyer for a craft beer chain and we'd sit down and enjoy both craft alcohols together. That's when it dawned on me that craft beer makes really good single malt whiskey.
I went to brewing school, to the American Brewers' Guild and I started hearing about an ex-brewer making single malt whiskey. He turned out to be Christian. So I tracked him down and got my start at Westward.
Representing a younger brand as you do, do you see the more established houses as competition?
I can say for Westward that we don't see them as competition. As much as we love single malt whiskey, and much as we have a reverence and respect for the traditions of the single malt, we also are very forward thinking. We're always focused on the future of whisky, on where it can go, on the fact that there's just so much more that can be done. 
We're not looking to emulate a style of whiskey. We're not ordering grain that has been peated in Scotland and shipped to Portland. Our mission is to put out a distinctive single malt that has a sense of place and can speak of its origins and even have a measure of terroir. Of course, there are major brands that can spill more whiskey in a day than we make in a year, but we're different.
That's fantastic. And what is the brand's positioning in Singapore?
We're looking at this as Westward 2.0. We've got a new bottle that stands out and looks really strong on the shelf, and we've developed some new expressions. Singapore is very much a culture that appreciates whiskey, especially the single malt and we want to bring the ideals and vision of the Pacific Northwest to this island.
If I could sum Westward up in one sentence, I'd say we're brewers making whiskey. That is our approach. We use a lot of brewing techniques inspired by beer, and in that way, we stand out. 
Would you say that it's whiskey for beer lovers?
Absolutely. I think it has a broad appeal. We're making this is in a really unique way: We're brewing it like a pale ale, we distilling it like a single malt and we're aging it like a bourbon. Within this dynamic, there's definitely a lot of room for beer-lovers.
Tell us more about the most notable of the new expressions.
They're an extension of the flagship, the Westward Original, which is the trunk of the tree that everything else branches from. It showcases all our ideas, values, vision and how we want to take Westward forward. Then, there's the Westward Pinot Cask, for example. 
The Willamette Valley, interestingly, is at the same latitude as Burgundy, France. There's  a beautiful wine region there. So we reached out to our favourite and trusted wine-makers there for casks. It's less about what was in the barrel before and more about the maker. If they align with our vision, we can really get somewhere with it.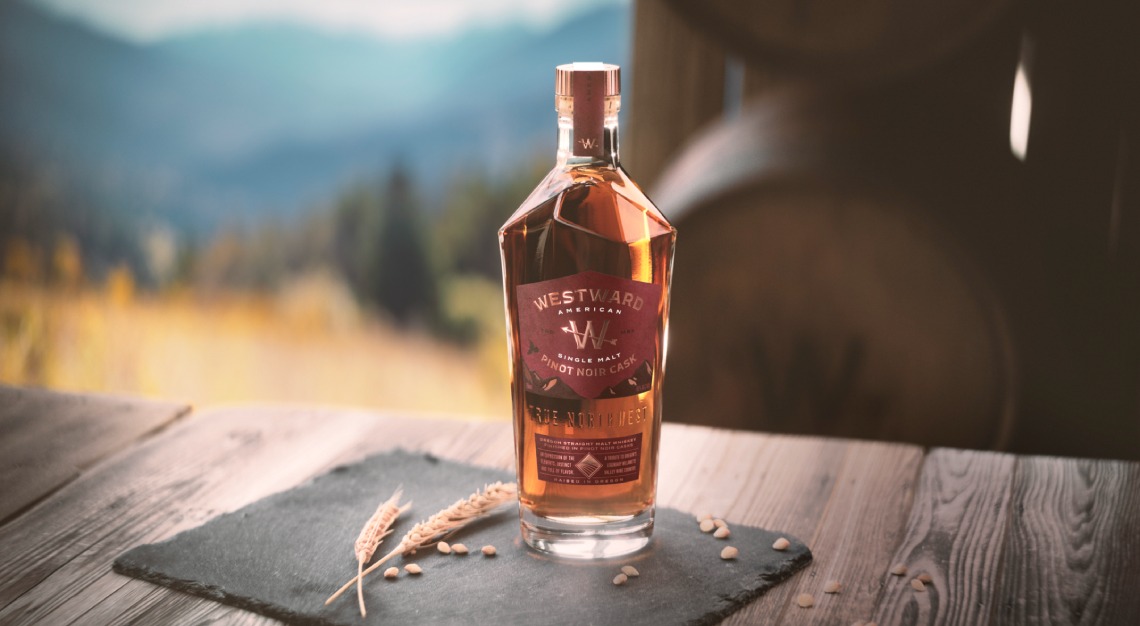 Where does Portland stand in the world of whiskey?
That's a great question. If you look at where whiskey was first made in the States, it all leads back to the East Coast, where rye grows really well. As people moved West, where there's so much corn, bourbon was made. The Pacific Northwest is home to most of the high-quality barley in the country. That's why there's a really rich brewing history there. There are 84 breweries in Portland alone – it's definitely a brewing centre. Given that it's a really rich, fertile area, there are also amazing fruits, farms and ranches. There's a maker culture there that is highly collaborative, supportive and self-sustaining.
It's also worth noting that in the States as a whole, there are now as many distilleries as there were before the prohibition. Moreover, just like the term 'bourbon', 'American single malt' is about to be passed into law as a protected designation. 
Lastly. It's late but the night hasn't yet ended and you have some friends over.  What's a good cocktail to celebrate the hour?
I'd make a highball. All I'd need is the Westward Original, soda water and a lemon peel. Westward is fantastic in a 5:1 setting, with a lemon peel. Big flavours. You'll get a whole lot of chocolate and citrus notes from the whiskey. The effervescence will also wake everybody up. It's perfect.
Get your bottle of Westward Whiskey from La Maison du Whisky