153 chefs from around the world have been tasked to create a dish out of pepper. That's right, any kind of pepper
There is hardly a moment when a glass of Champagne is out of the question. The king of sparkling wine is always crisp, good fun, and goes swimmingly with a lot of food. The House of Krug knows this all too well, and this has been an annual tradition: to challenge a group of chefs with something quite ordinary, and let them work their magic. 2015 saw the rise of the humble potato, which was then followed by the egg, mushroom and fish. This year, we hear, it's going to be pepper.
There are 153 Chef Ambassades enlisted from around the world, with Singapore featuring three: Kirk Westaway of Jaan, Kenjiro Hashida of Hashida Sushi and Tristin Farmer of Restaurant Zén. They have been tasked to explore the versatility of pepper and to create a dish to pair with Krug Grande Cuvée 166, a Champagne that's packed with a blend of 140 wines from 13 different vintages.
Enjoy the various dishes as part of a special menu, which is will be available through the months of July and August 2019.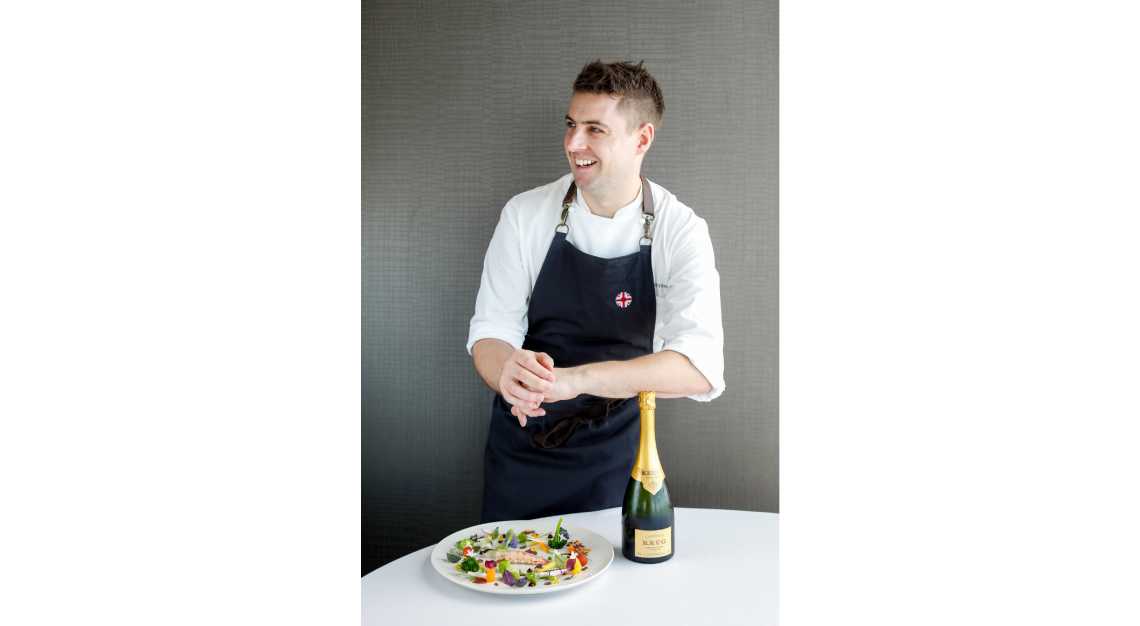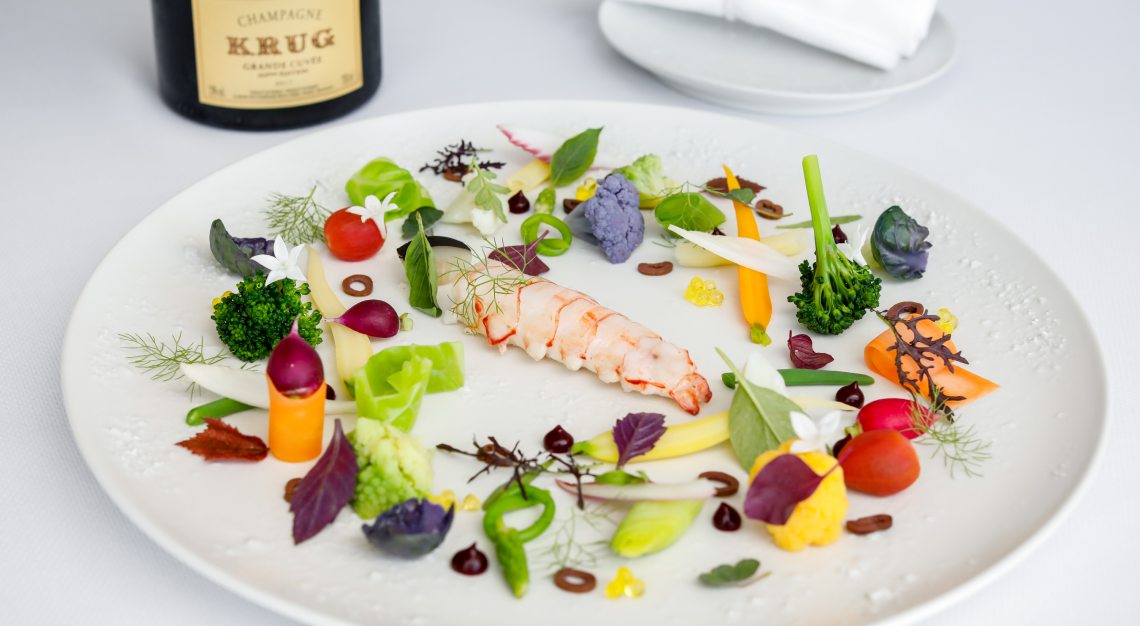 Kirk Westaway, Jaan
Dish: The Langoustine's Garden
Fresh from his recent trip to Mexico, Kirk Westaway draws inspiration from the thick sauce that is mole for this dish, which comes as an assortment of steamed vegetables and mole made from poblano pepper. It is topped with grilled langoustine, fished from the waters of Mozambique. It's a lot of effort for a salad, but if you like greens and simplicity, you'll surely like this.
Available throughout July and August 2019. Only upon request when booked in advance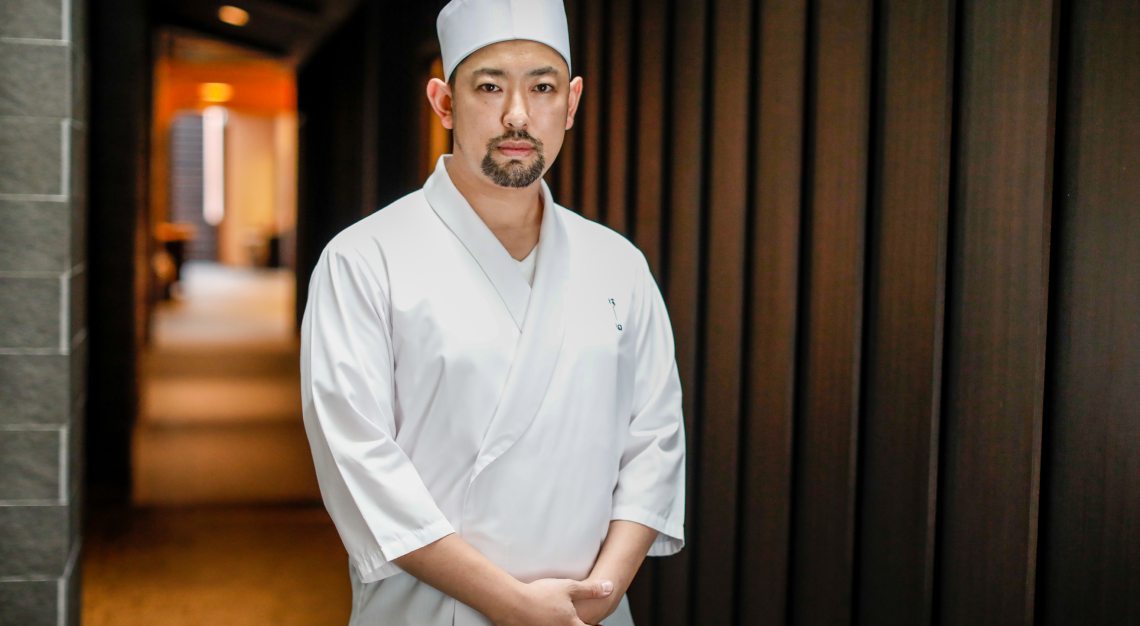 Dish: Crab and Sea-Eel Dumpling Soup with Timur Pepper
Hashida spent a long time scouring for timur pepper, a zesty, grapefruit-tasting spice that hails from the mountains of Nepal. There's nothing quite like it, and you'll be blown away by how well it goes with his crab and eel dumpling. Made with Japanese bonito and kelp and wrapped with cabbage, it is served with a milky peppery broth that's also inspired by the Singaporean staple, bak kut teh.
Available throughout July and August 2019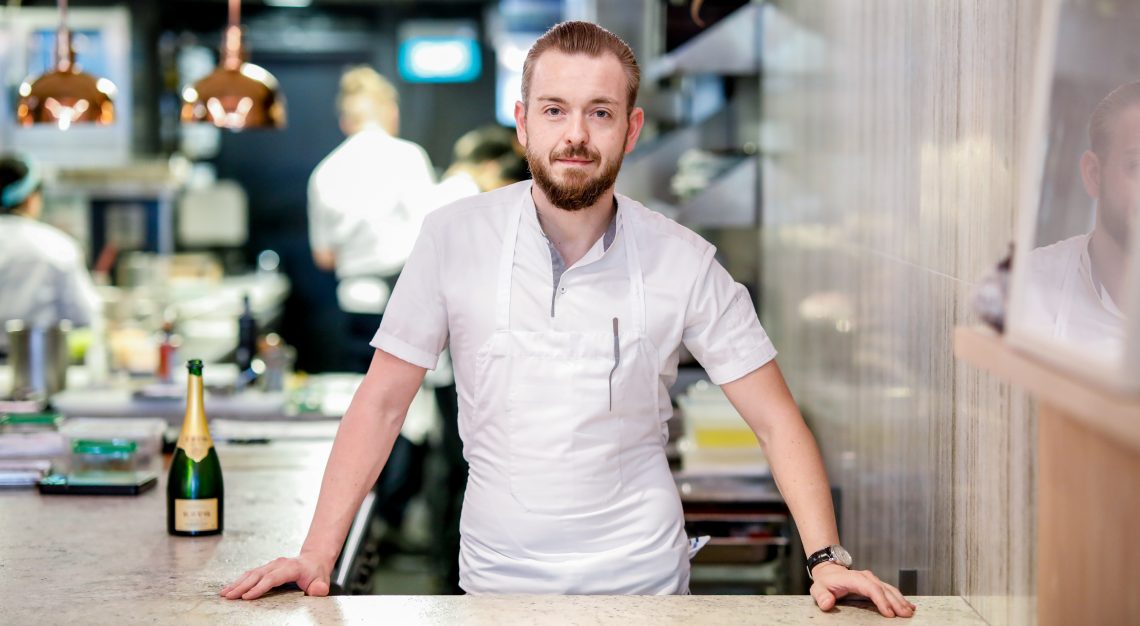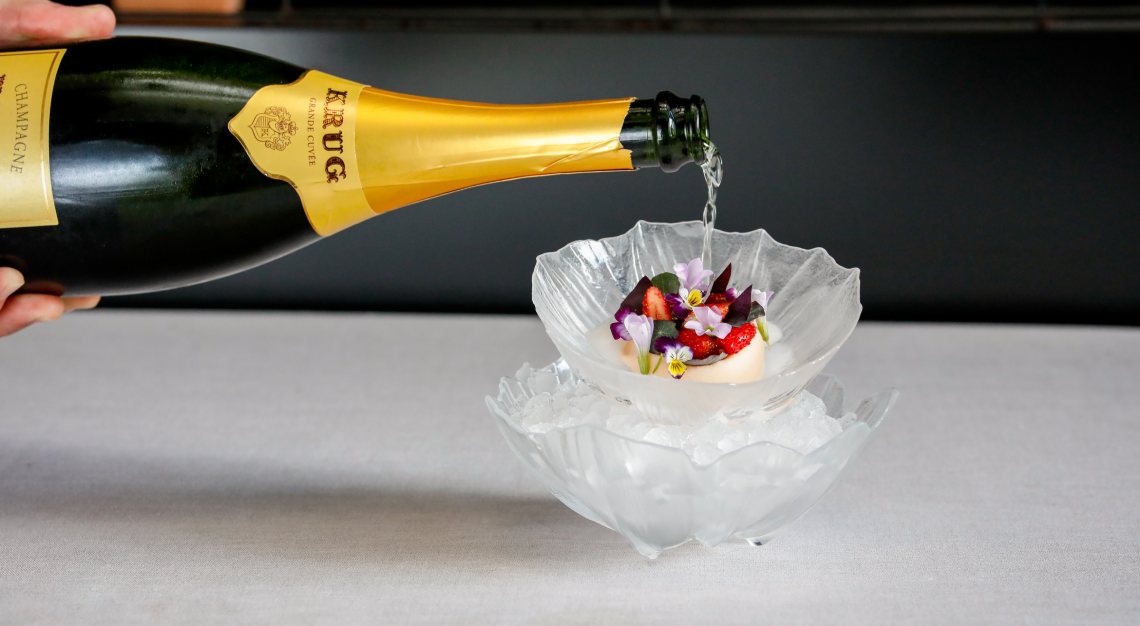 Tristin Farmer, Zén
Dish: Yubari Melon Sorbet, Wild Strawberries, Espelette Pepper and Nasturtium
Pepper rarely comes to mind when you think of dessert, but there's a lot one can do with smokey, sweet espelette pepper from the Basque region. Here, it goes hand in hand with wild strawberries and Yubari melon sorbet (a sweet and very pricey find from Hokkaido), which is doused with a fizzy Krug Grande Cuvée. Enjoy a delicious multi-course dinner by Farmer – he never fails to surprise – then be escorted up to the third floor of his restaurant to end the night with sorbet and other sweet treats.
Available throughout July and August 2019