In this edition of Dished Out, we speak with, Andrew Walsh, the founder and CEO of Cure Concepts, about how change will shape the future of luxury dining
We do a fundamental disservice to one's success story if we only view it in terms of rags and riches. There's an infinite measure of nuance that follows one's ascent from obscurity to prominence that transcends newly acquired gains and accolades. Nuance that comes in the form of irreducible facts like this: for all his success, Andrew Walsh, chef-owner of one-Michelin-starred restaurant Cure, appreciates two things 1) a good pint of Guinness and 2) how change is the axle on which all things turn.
His dishwasher-to-chef-owner trajectory has most definitely been instructive and has guided his moves with an illumination that is legitimately impressive and formidable. Cure, the Irish 'bistronomy' concept he opened in 2015 at the age of 32, is now a Michelin-starred toast of the town, from which a host of other establishments serving next-level-destined takes on varied cuisines has spawned. In Singapore's culinary firmament, the names Butcher Boy, Catfish Izakaya and 87 Club Street shine bright.
Quite recently, Cure was the site of a future-gazing showcase with Johnnie Walker Blue Label and a three-way collaboration between chefs Andrew, Mickael Viljanen and Mark Moriarty, which offered a sumptuous thesis on the future of fine dining. We sat down with Walsh after that for a deeper chat into how luxury dining of the future would look, feel and taste and how it would even come to impact our perception of 'luxury' itself.
As a chef-owner, how do you think collaborations help the industry?
For one, we're lucky to be in Singapore, which is a great location. It's a great hub for incoming chefs and bartenders. There's a fantastic airport; there's a lot to show them. Singapore gives us the basis, foundation and geography to be bring people in.
To answer your question, Cure is eight years old. But we still have to give our regular guests, the ones who have been coming for years, something new and different. That's why these collaborations are good. As a chef, I also need to see something new. I need to see some new techniques—that's good for me and my boys. We're continuously learning every day. The moment that stops, the restaurant becomes stale. So, being exposed to new things is good for everybody: for me, personally, for the guests and for the kitchen. And, let's not lie, it's great fun.
Collaborations of this nature involve lots of moving parts. How do you ensure that the overall experience is mutually beneficial?
I have to work with chefs I respect and admire. It's like musicians getting together and jamming. There has to be mutual respect and love for their cuisine. I always start on a personal level: I go and dine at their restaurants, and based on that experience, I invite them over. When I say I'll do something, I'll do it. It may lapse in time—as during the pandemic—but it'll happen.
It's a mutual understanding of that person and what they're cooking and enjoying it, and knowing that my style also suits it. We do our research before, and once we can agree that everyone will have a good time, we open our doors.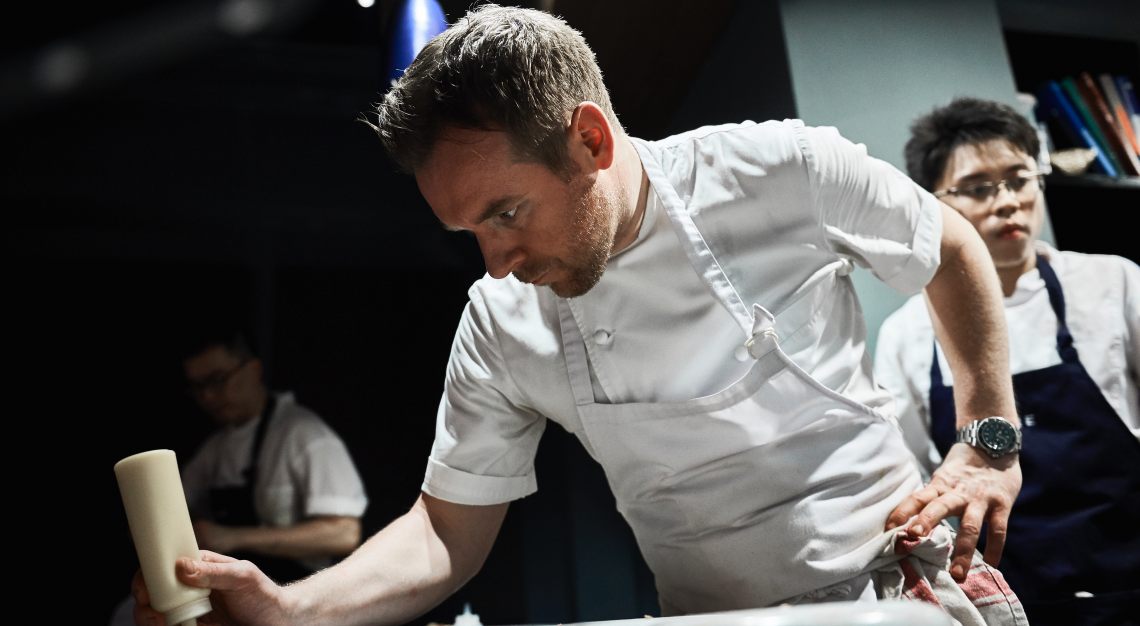 Why Air Land Sea as the theme of the dinner?
Ireland is an island. It's surrounded by water. It's a great landscape. It's a beautiful emerald green country where there's also respect for the seas. That's where it came from, but it's also where people are going to be looking at the future from. Climate change is happening—we can't ignore it. Whilst doing these dishes isn't going to change the world, it's a small reflection of where we could be at 200 years from now.
Building on that, how will luxury dining of the future look from your vantage point?
We don't know how the world is going to change. If we run out of it, what's going to be the new truffle? What if it's extinct? Could celeriac become the new truffle? Can something be grown by man and engineered to be truffle, the way Impossible meat is made? So, what are we looking at as the prime ingredients?
I think, a lot of it comes down to how you use prime ingredients. In my dish, the Red Earth cabbage, I emphasise how the world may have to be stripped back and rebuilt in years to come. As chefs, we have to be forward-thinking. The oceans will be clearing out, the livestock could decrease drastically, so being vegetable-forward thinking and using what's around, will be the way forward.
I think that less will be more and that we have to move together with technology. When technology changes, food will change too.
What defines luxury dining?
It's about the best of the best, from the produce, to the service, to the environment that showcases it all. What we have to do now is challenge our own personnel to create a different aspect of luxury dining. Again, that keys into the how we look at ingredients. Can we prepare a carrot such that it's perceived to be a luxurious as caviar? Is celeriac or carrot going to be as sought after as truffle, once or if soil conditions change?
Today, we're lucky that there's a great abundance of luxury dining options. We all deserve a little bit of luxury in our lives and we should never lose that token gift to ourselves of luxury dining but we also look to how progressive it can be. There's an artistic approach to things that we should really be paying attention to. I just got back from Bali recently and I was looking at the ceramics there. There's so much detail and work that goes into it—maybe clay will be a luxury material someday?
We will have to look differently at how we perceive things to be and the value that's added to them.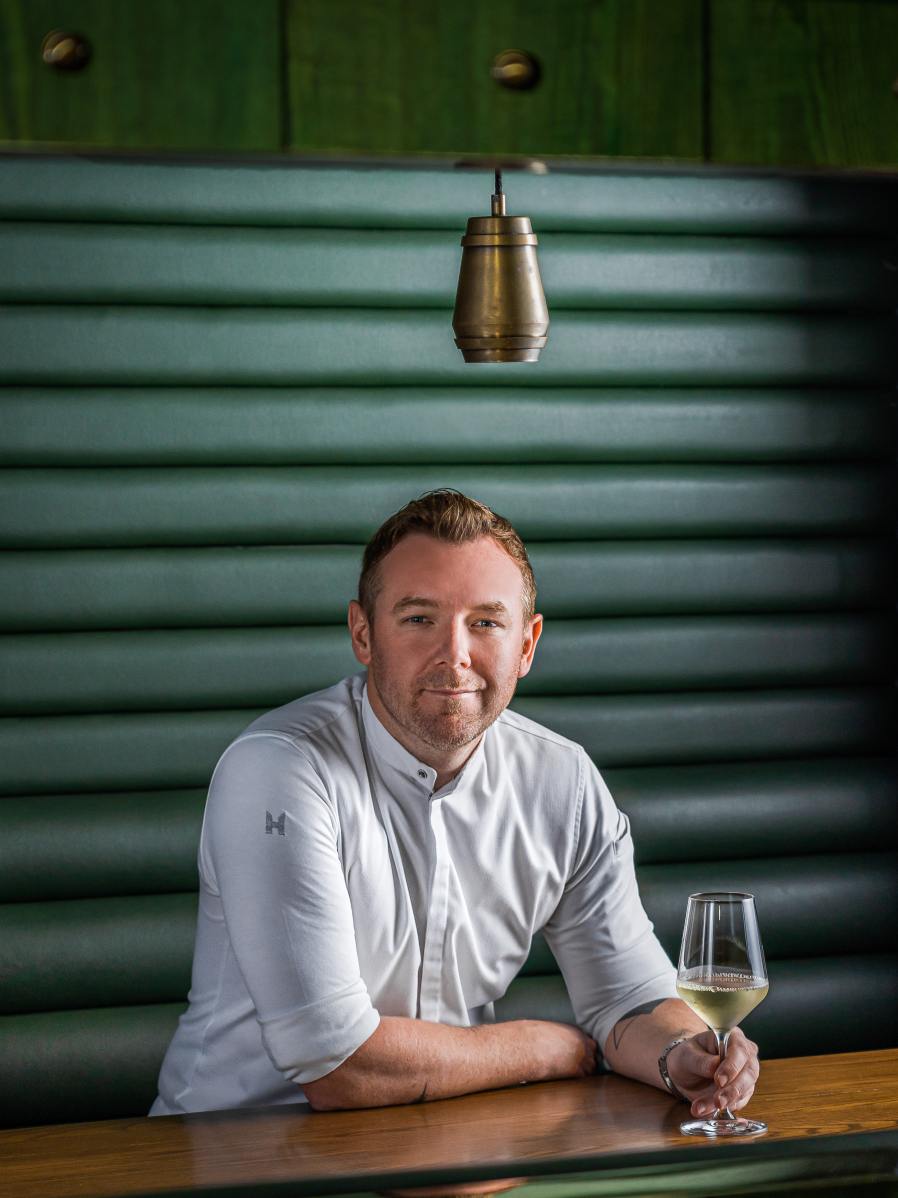 Is price a factor at all?
Everyone deserves a little bit of luxury but not everyone is fortunate enough to afford it. So it comes down to chefs who can make the best of out a potato, carrot or onion to create an experience that is luxurious. If, for example, you give a good musician a non-name-brand instrument, they'd still be able to make something beautiful. We have a saying in Ireland: a good tradesman should never blame his tools. I'm not saying everyone is entitled to luxury 24/7, but every once in a while is more than fine.
Your philosophy is premised on innovation, but what is the real value of change in your world?
There are places that will never need to evolve—and they shouldn't. If I went to a nasi padang place and saw flatscreen TVs and negroni shots there, I'd feel weird. There are some places in the world that shouldn't change. That's the beauty of it. Then, there are restaurants like ours who have to change. We have to keep pushing ourselves and learning new things. And the only way that can happen is through change. A new menu is a great opportunity for that. All my restaurants have new menus every season. We may keep some signatures but I'd rather give up than just do repetitions of repetitions. I need change myself, personally.
It's a very fast-changing world, and we need to show that we're not the same every day.
Cure
21 Keong Saik Road,
Singapore 089128
Tel: +65 9338 4207