Restock your closet with these lucky wardrobe staples
After the turbulence of 2020, I'm sure everyone's hopeful that 2021 will be kinder. We're all hoping that Lady Luck is on our side (at least, I know I am).
And what better way to secure her favour than in style? Prepare for a wardrobe of white, silver, purple, blue and grey! These are the lucky colours of 2021, styled. You're welcome.
The whites:
Minimalists rejoice! If your wardrobe is a sea of white, you'll be pleased to know that your bases are well covered. But for those tending toward the darker shades… here are some must-haves for 2021.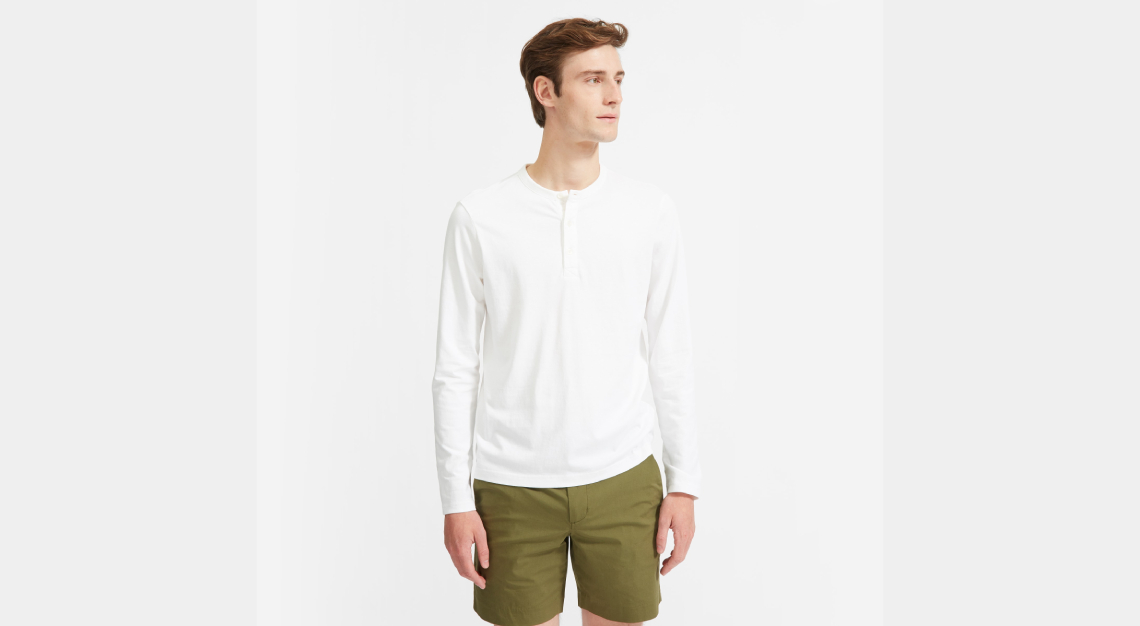 Everlane Premium Weight Henley in white
For a classic that'll last you through the ages, we suggest a classic Henley from Everlane. This is one timeless piece that's also incredibly versatile – layer it with a blazer on top for a polished look, or dress it down and channel your best Ryan Gosling. Yours for S$48.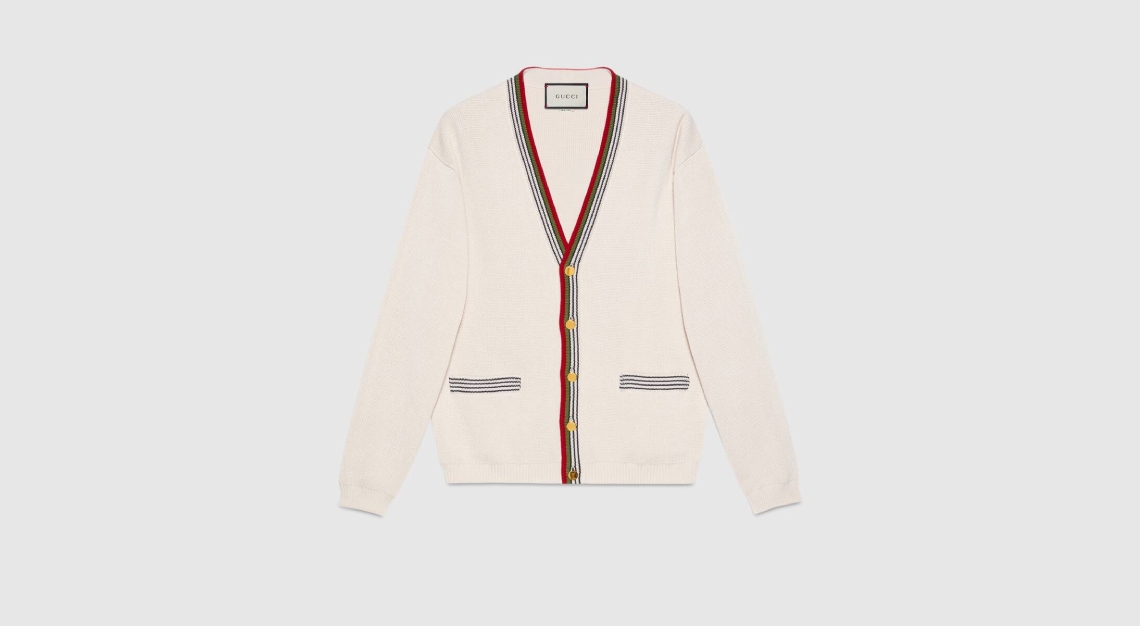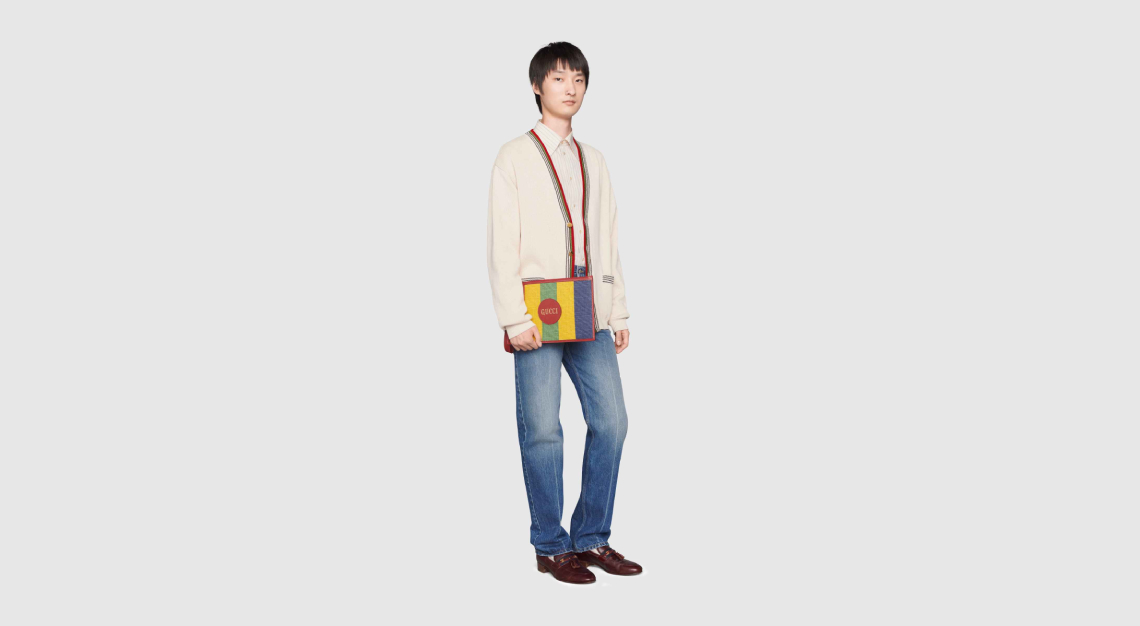 Gucci Knit Cotton Cardigan
If the Henley's a little bit too plain for you, then maybe this Gucci cardigan is more up your alley. The more traditional heavy white cardigan is spruced up by the gold detailing and the bold strokes of red and green. Yours for US$1,300 (S$1,715).
The silvers and purples:
With the ox as a symbol of strength, it should come as no surprise that these classy yet flamboyant colours are considered lucky this year. These colours will also add a splash to your wardrobe, adding a little spunk to your suits.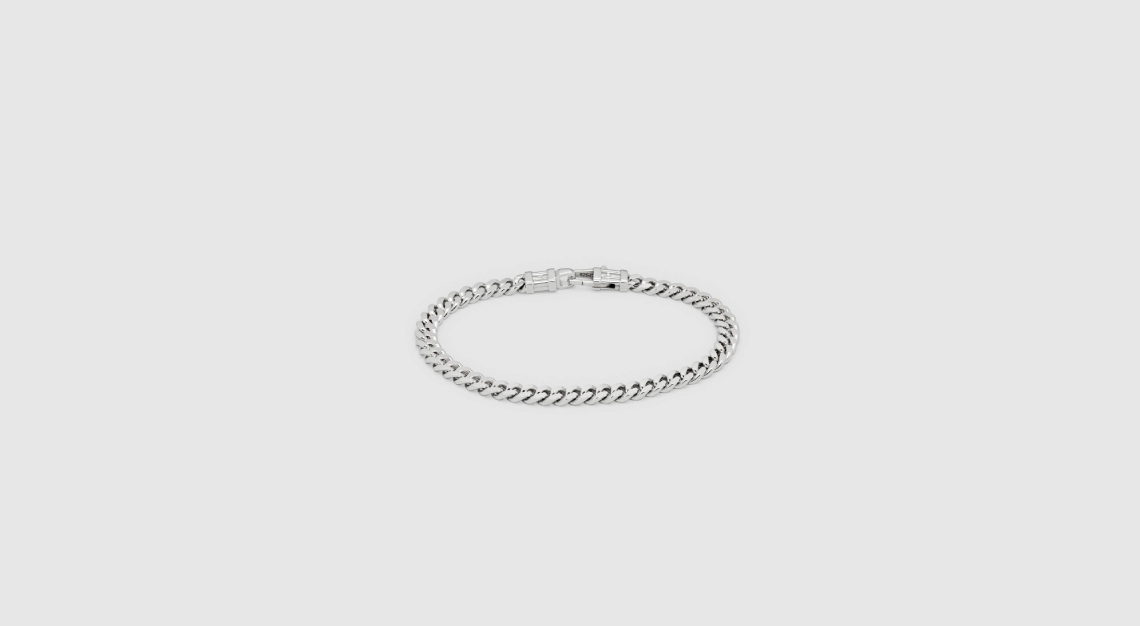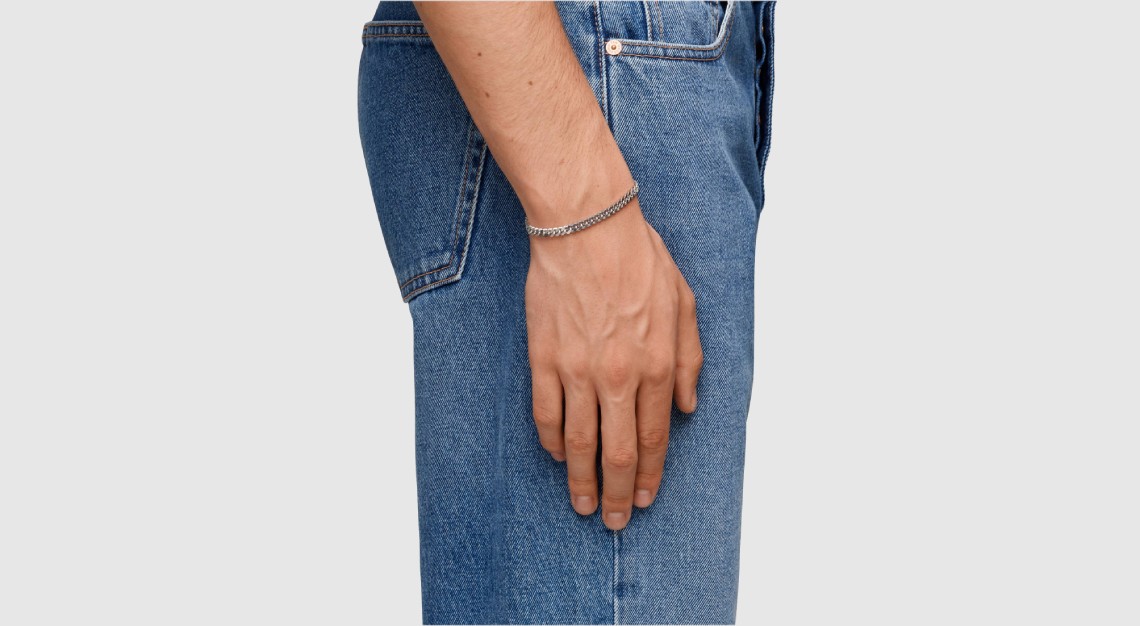 Tom Wood Curb Bracelet L
What better way to add silver to your outfit than with Tom Wood's Curb Bracelet? Made in 925 sterling silver, it's white rhodium plated and just the picture of class. Better yet, it's unisex – so it's perfect for both you and your significant other. Yours for US$248 (S$327).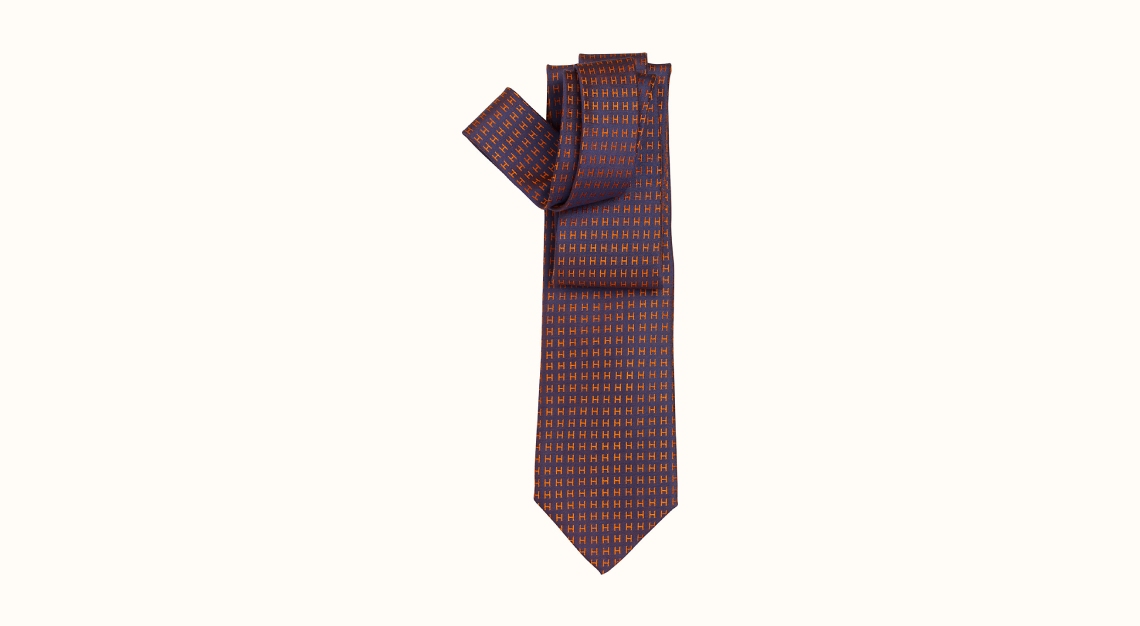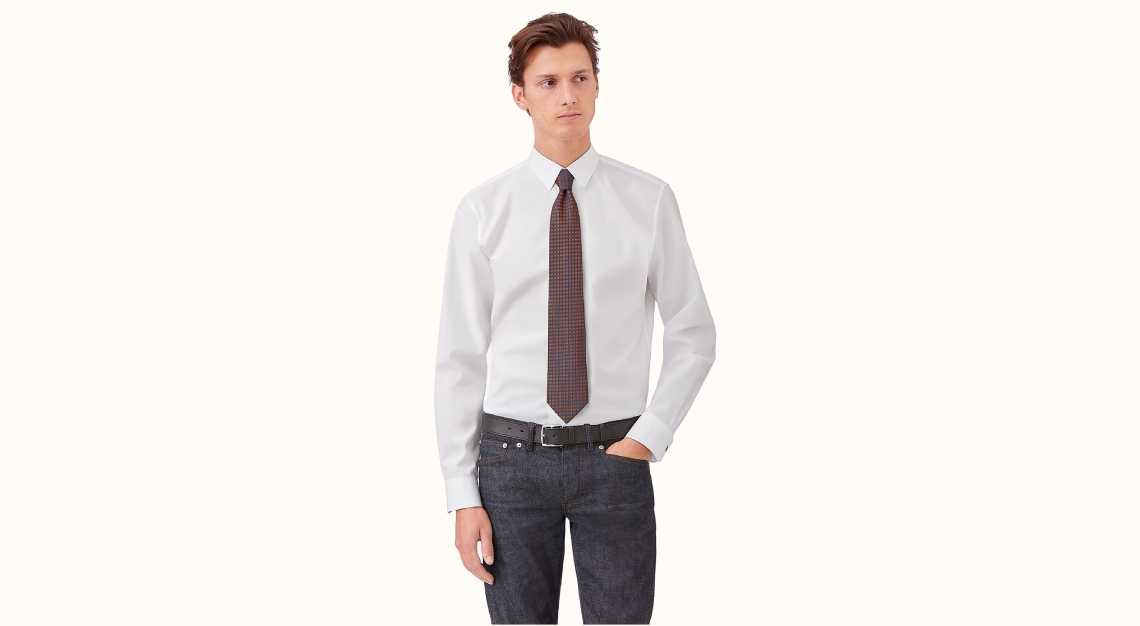 Hermès Faconnee H Bicolore Tie in violet/orange
If going full purple is a little too intimidating for you, then maybe the answer is to add a little bit of colour the old-fashioned way: with a tie. The Hermès Faconnee H Bicolore Tie in violet/orange is the perfect blend of funky and classy. Yours for S$320.
The blues and greys:
Blues and greys are always a yes, no matter what time of the year. If your wardrobe is lacking these colours, then maybe it's time to hit the stores – these pieces will give you luck in 2021 and style for the rest of your days.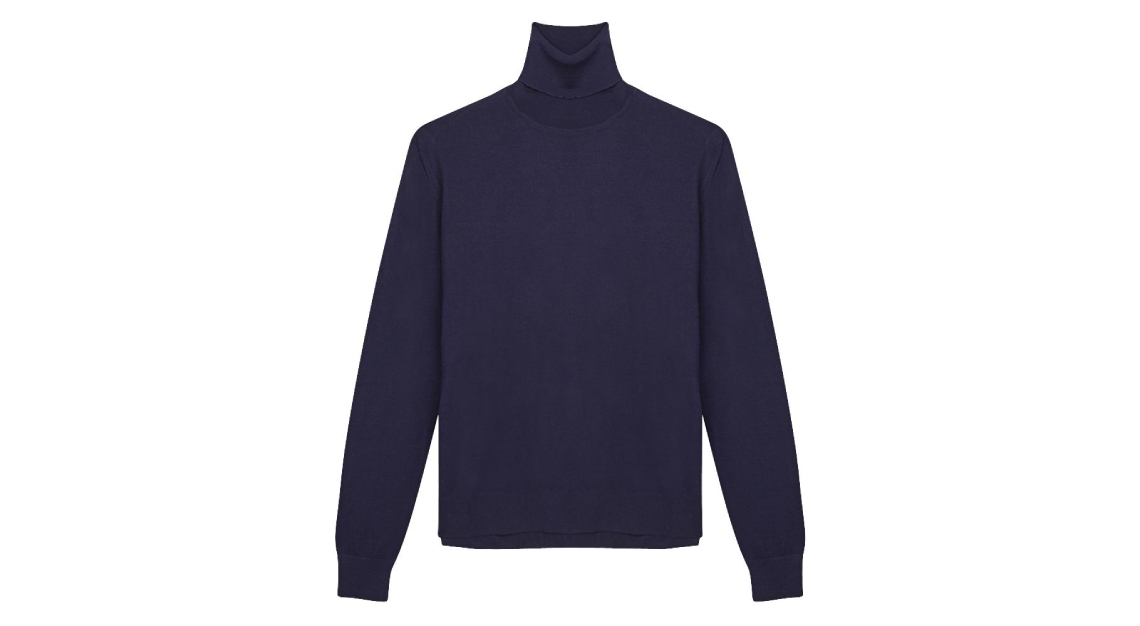 Edward Sexton Navy Merino Roll Neck Sweater
If you don't own a turtleneck already, then not only is it about time you go out and get one, but it's also time you get one in a classic navy. The Edward Sexton Navy Merino Roll Neck Sweater is the one you want. A favourite since the '70s, this is the perfect piece to dress up or down. Whether you're wearing it with your Brooks Brothers slacks to the country club or under your suit, this turtleneck will never do you wrong. Yours for US$261.30 (S$344).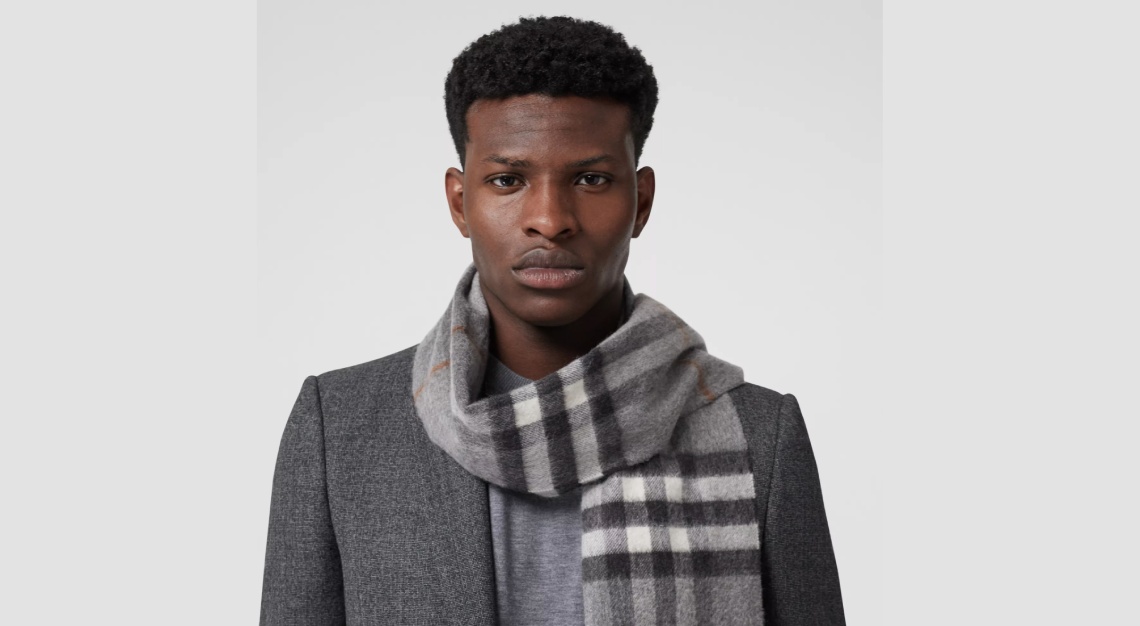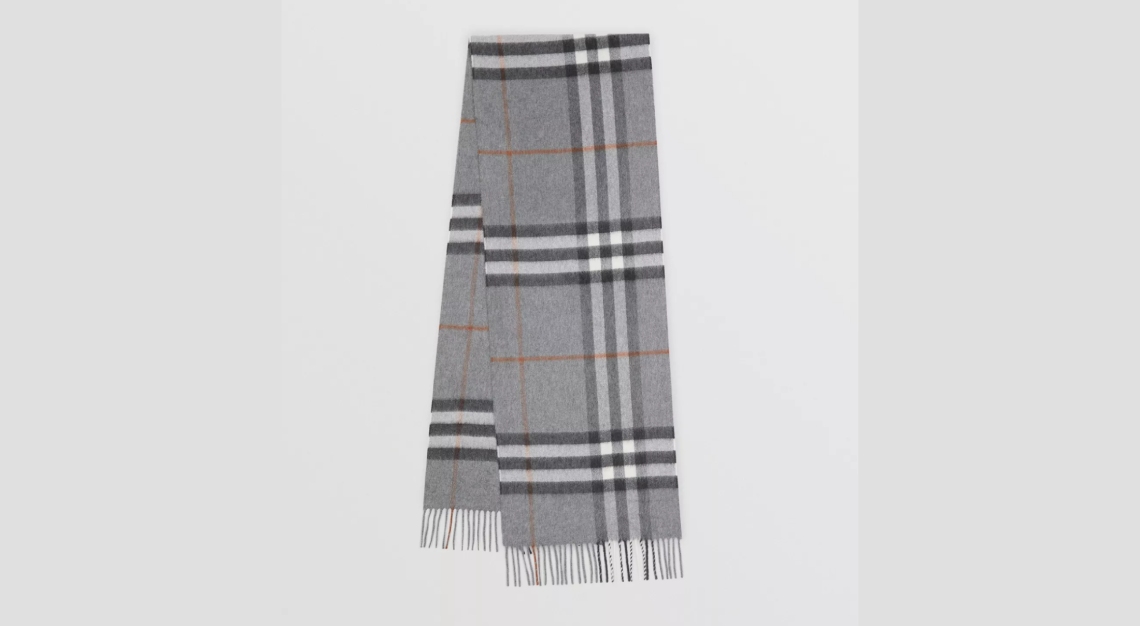 Burberry Classic Check Cashmere Scarf
You might think a scarf is impractical in Singapore's tropical climate, but luckily the projected rain in 2021 means that it's the perfect time to get one! The Burberry Classic Check Cashmere Scarf is the answer. Woven in traditional looms and 100 per cent cashmere, you'll be stylish in 100 per cent comfort (and adorned in 99.9 per cent luck). Yours for S$810.