You'll get to eat, drink, shop and appreciate art all at the same time at this new 3,000 square feet social space at Dempsey
A bubbling hotbed for food, drinks, art and even fashion, Dempseyis now a popular experimental ground for international brands that want to penetrate the local market. Apart from Dover Street Market, it recently came under the radar of Thai luxury property developer Sansiri, prompting the brand to throw its hat into the ring here with Siri House at Dempsey. Nestled in the heart of the former British army barracks, the 3,000-sqft space blends gastronomy, art and retail under one roof through four different spaces – Jam, The Art Space, The Shop and Sales Gallery – each filled with visually-arresting, cleverly designed interiors and chic furniture.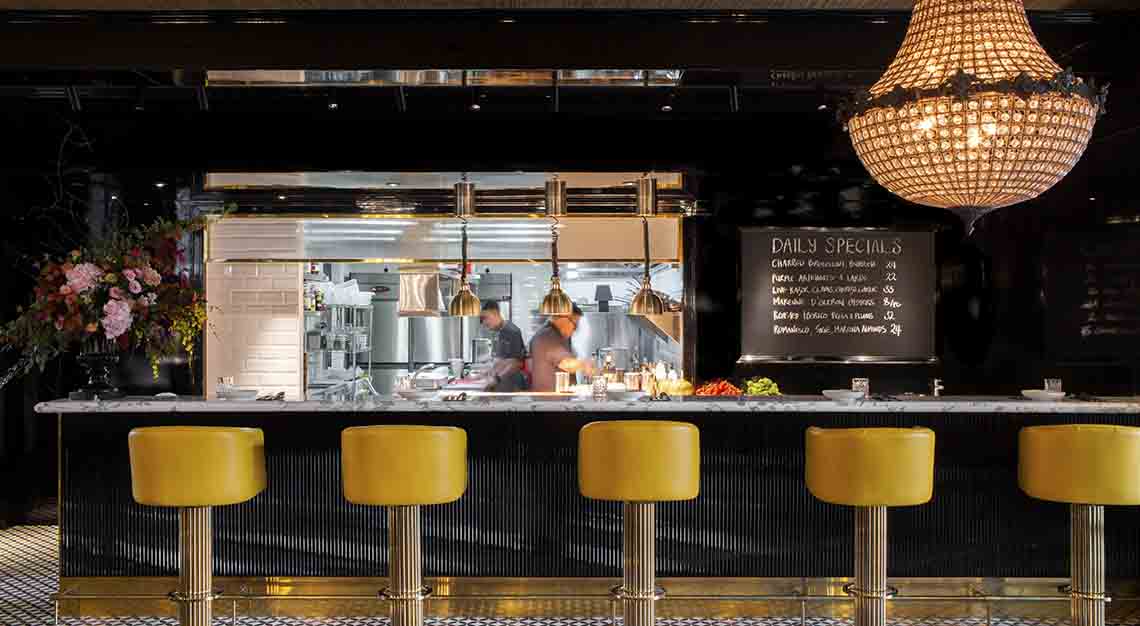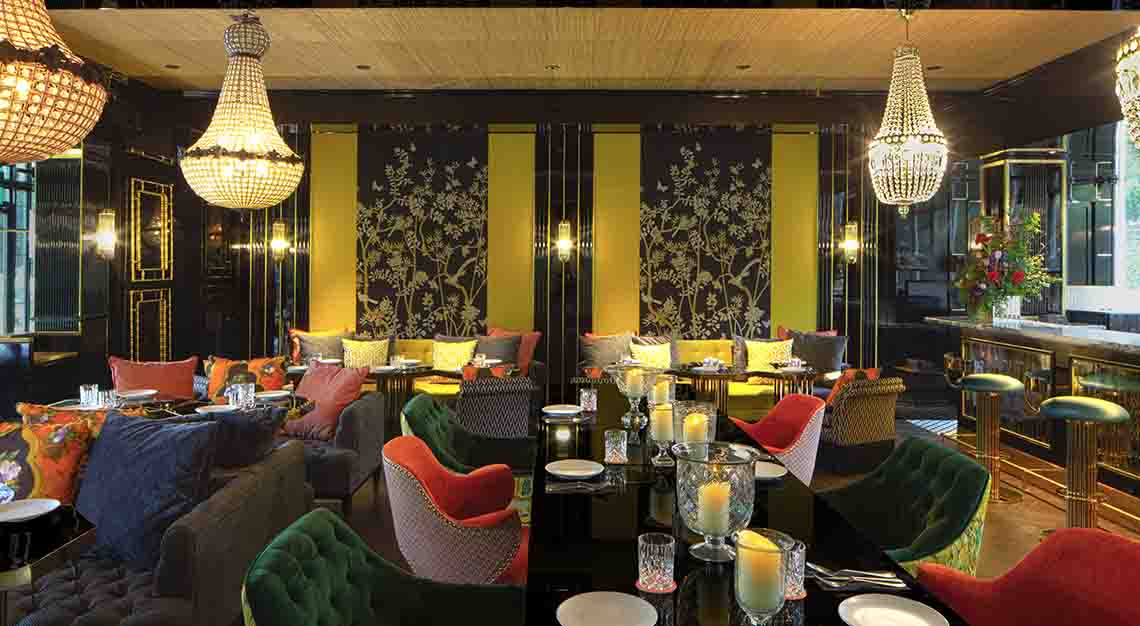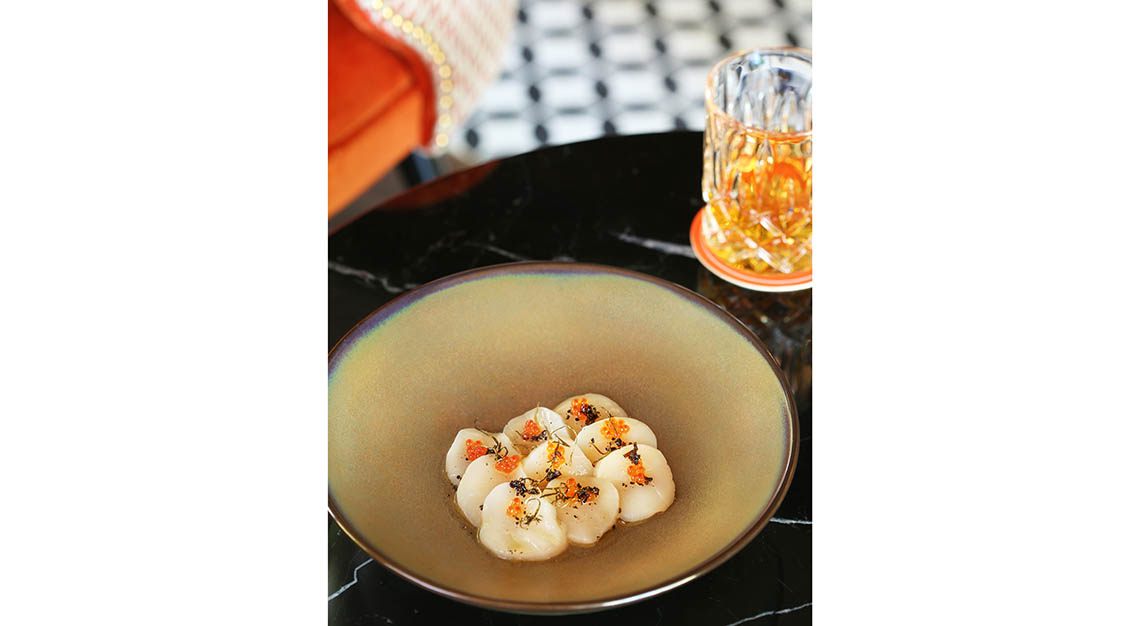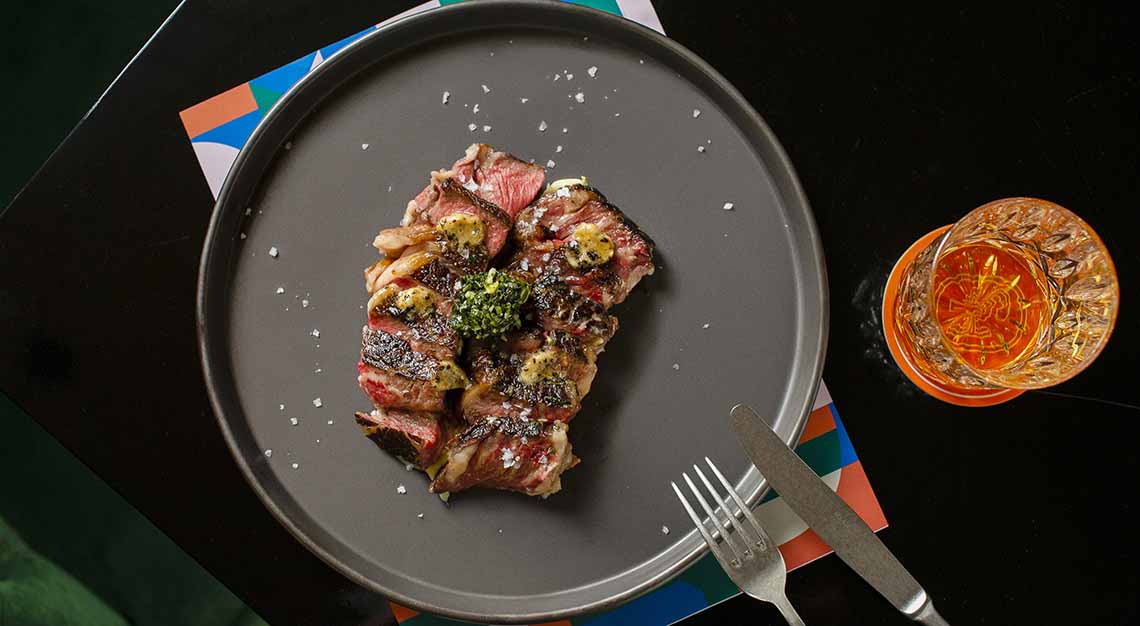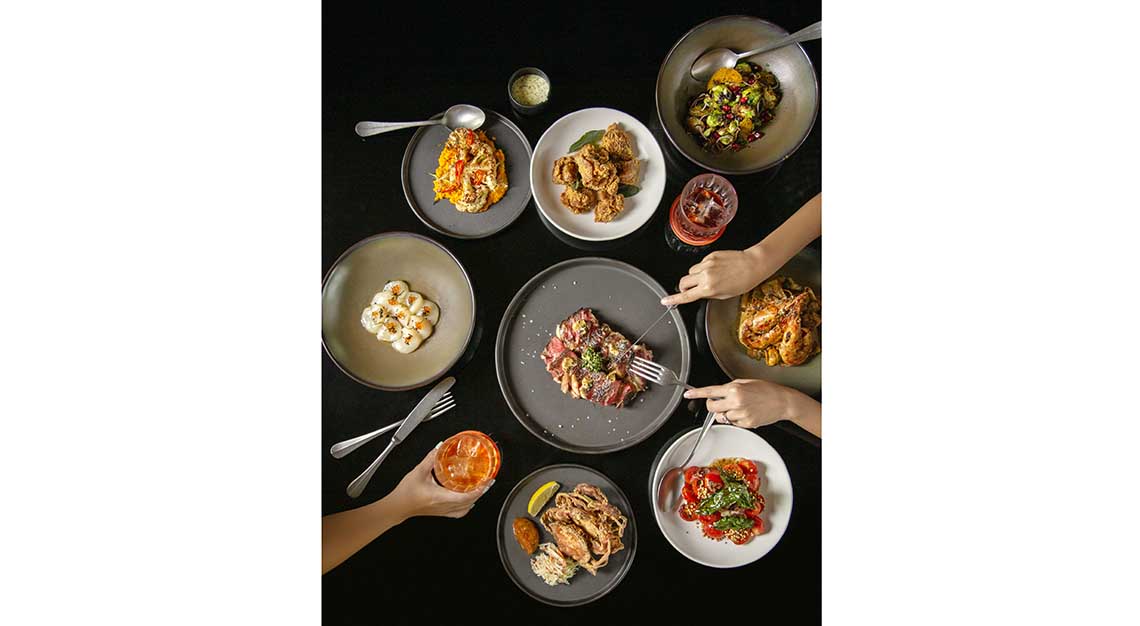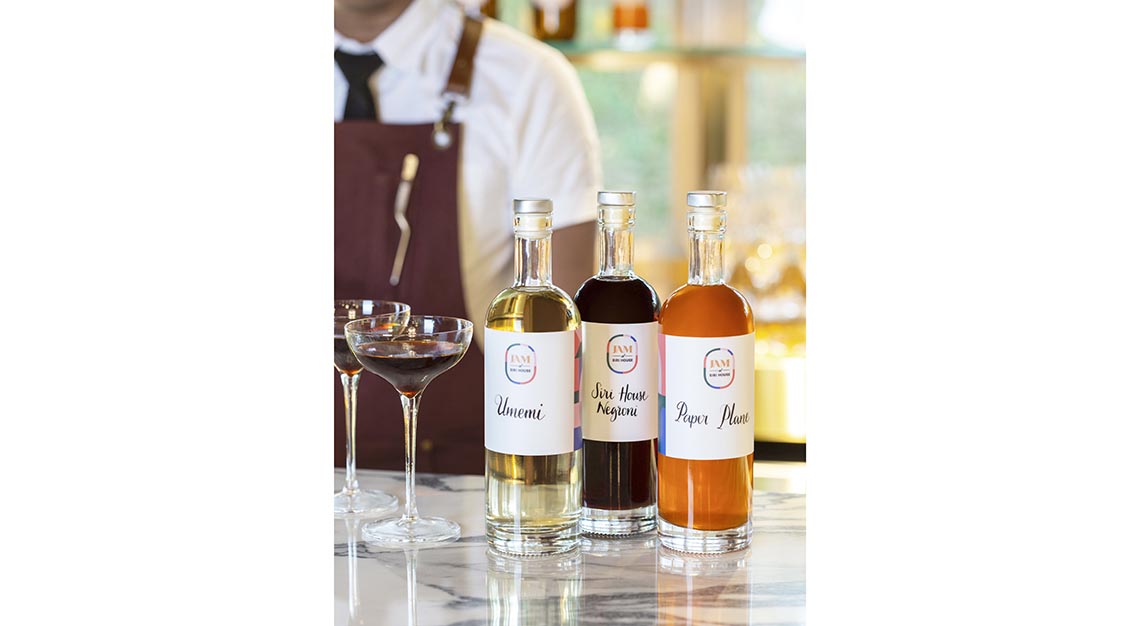 Eat and drink to your heart's content at Jam, a 48-seater restaurant with an open kitchen, lounge and a bar counter, all decked out in rich Italian velvet, deco jacquard motifs, strong hints of chinoiserie and fauvist-inspired floral prints on custom furniture. During cocktail hour, pick your poison from a revolving selection of expertly mixed concoctions; pair it with mouth-watering small bites and mains crafted by local culinary maestros like Ming Tan, former Lolla head chef and current co-owner of Park Bench Deli, and Jeremy Cheok of New Ubin Seafood and Garang Grill fame.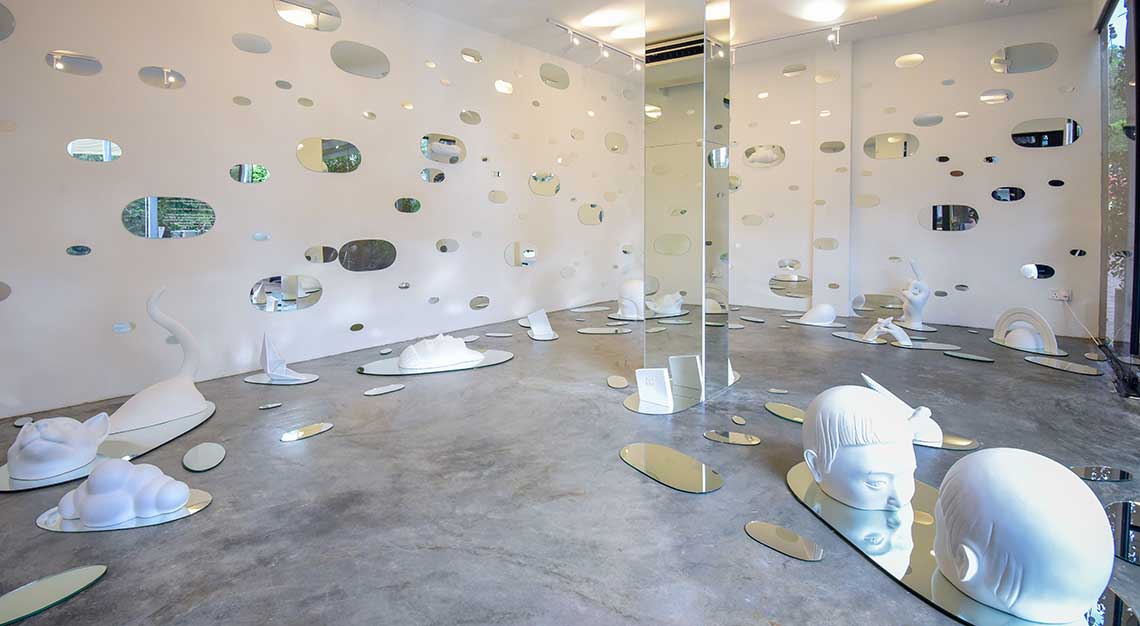 Afterwards, put your artistic hat on and stop by the Art Space, which will host exhibitions by artists from across the globe, with line-ups changing every three months. The current installation is Another Dimension by Thai artist Kantapon Metheekul, who explores themes of freedom and inequality in race, sexuality and human rights through a sticker and mural series of characters climbing out of dark holes scattered amongst public spaces.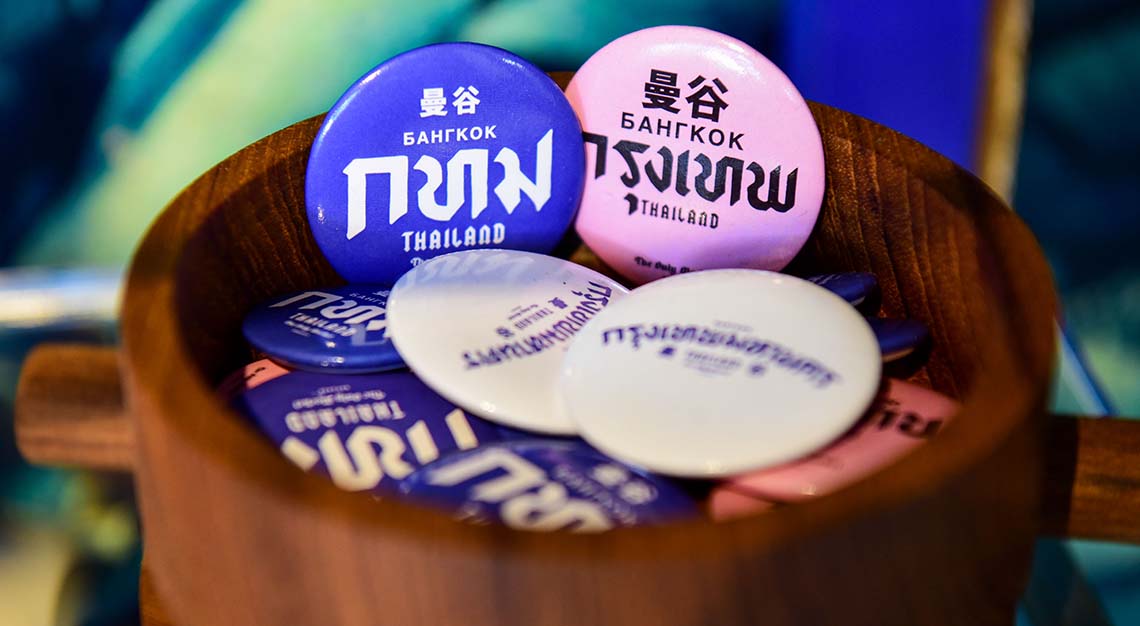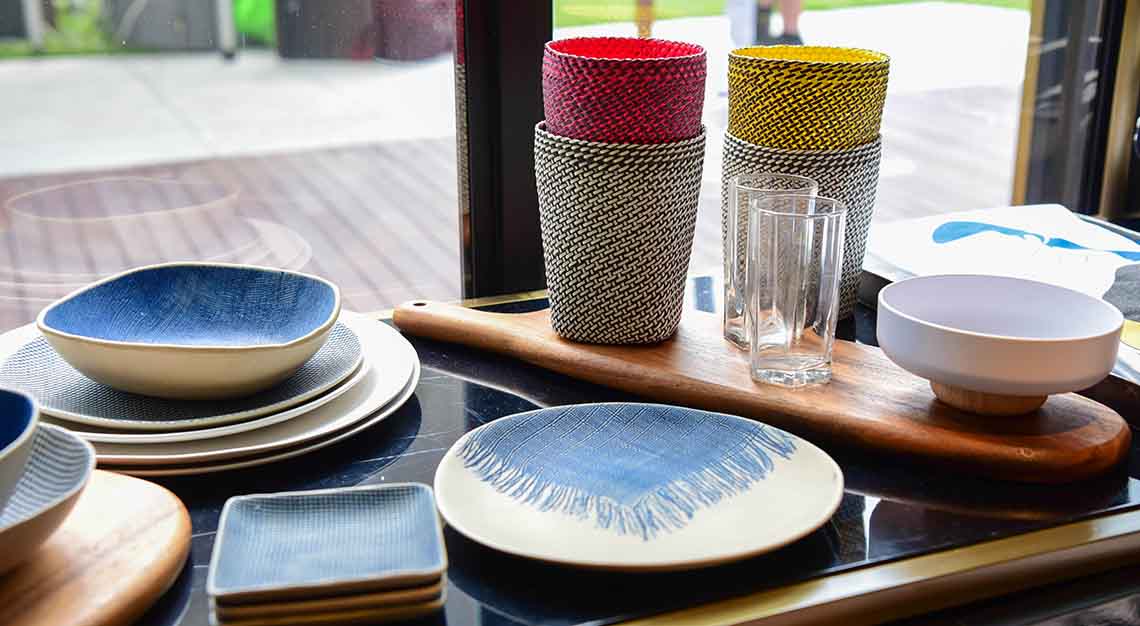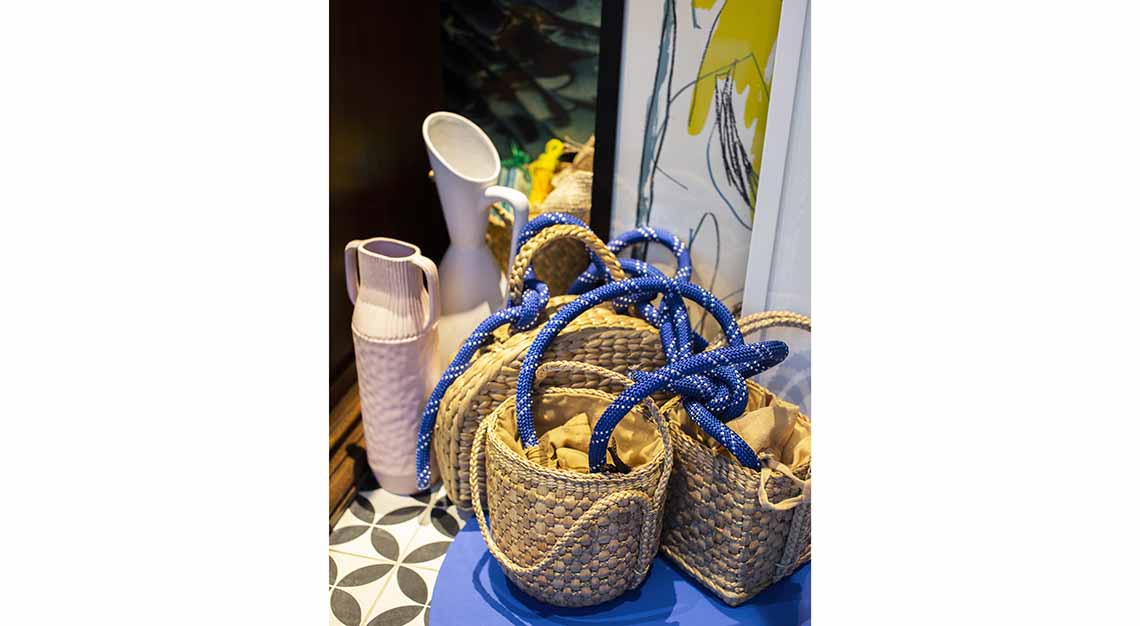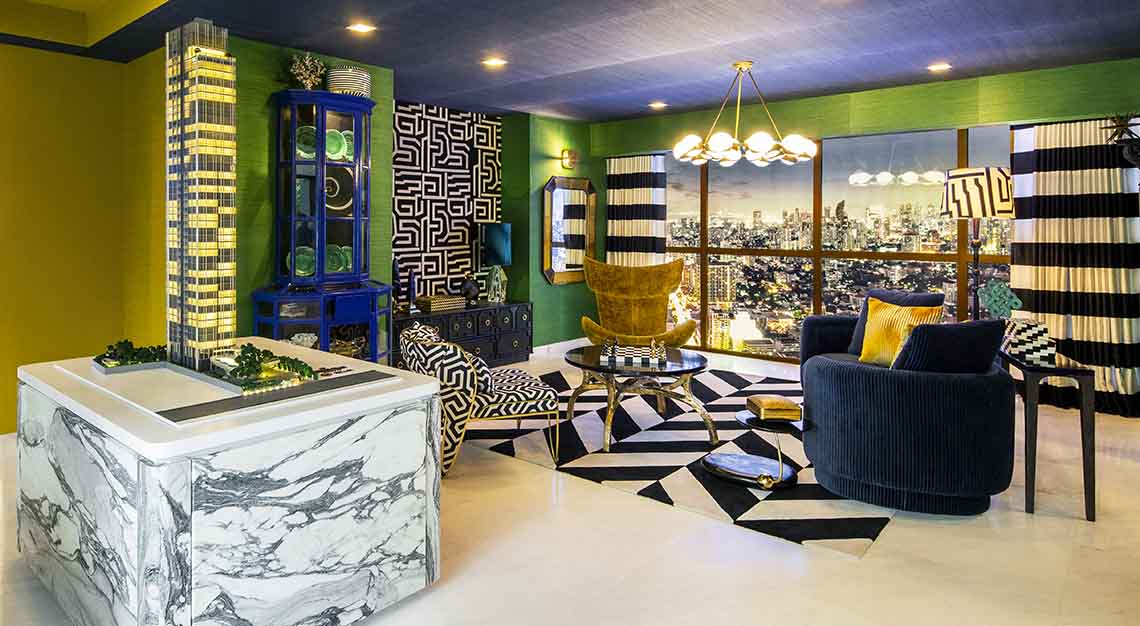 Don't leave without treating yourself to a gift or two from The Shop, a retail space that showcases Thailand's burgeoning creative culture through homeware, accessories, eccentric knick-knacks and casual wear from the country's trendiest brands. Keep your eyes peeled for quirky, limited-edition items by Thai souvenir brand The Only Market or choose from a selection of unconventional loungewear from Soda, one of Thailand's most durable ready-to-wear labels known for its rock-bohemian-chic aesthetic.
Want a glimpse of Sansiri's luxe contemporary abodes? Then head to the Sales Gallery, which currently offers a preview of The Monument condominium's two- and three-bedroom apartments and 600sqm penthouses that boast five-metre-high ceilings. Put together by design maverick Vichada Sitakalin, the show unit utilises plush materials with intricate detailing and ritzy interior textiles that are juxtaposed with artsy wall coverings. This showcase unit will change to reflect Sansiri's vast portfolio every six to eight months, serving as an ideal venue for intimate parlour events and allowing patrons to gain fresh home-styling inspiration.
Siri House at Dempsey
#01-02
Block 8D
Dempsey Hill
Singapore 249672
Tel: +65 9667 0533