If you have a minute or two to spare, read this. If you don't, Whispir wishes to present you the highest form of luxury today – time
What is the value of a minute? In the grand scheme of things, a minute is nothing more than a fleeting 60 seconds. Yet, in dire situations, even a split second has the power to make us or break us – or save us or kill us. And in a world that is living through one of the biggest crises in history, time has taken on an increased level of importance. The personal and business cost of underutilised time is deemed as a tragic waste of an irretrievable resource. This belief rings especially true for Whispir, a global scale SaaS (software as a service) company dubbed as the communications expert for the modern, sophisticated world. Appreciation of the value of time is one of the core fundamentals on which Whispir is built.
Founded in 2001, the company helps organisations improve communications strategies, allowing stakeholders and the public to receive accurate and actionable insights in a sensitive and timely manner. Efficiency within a business, according to Whispir, is optimised with a streamlined communications system in place. When people are genuinely engaged, value is created – and this very philosophy has brought the company to where it is today.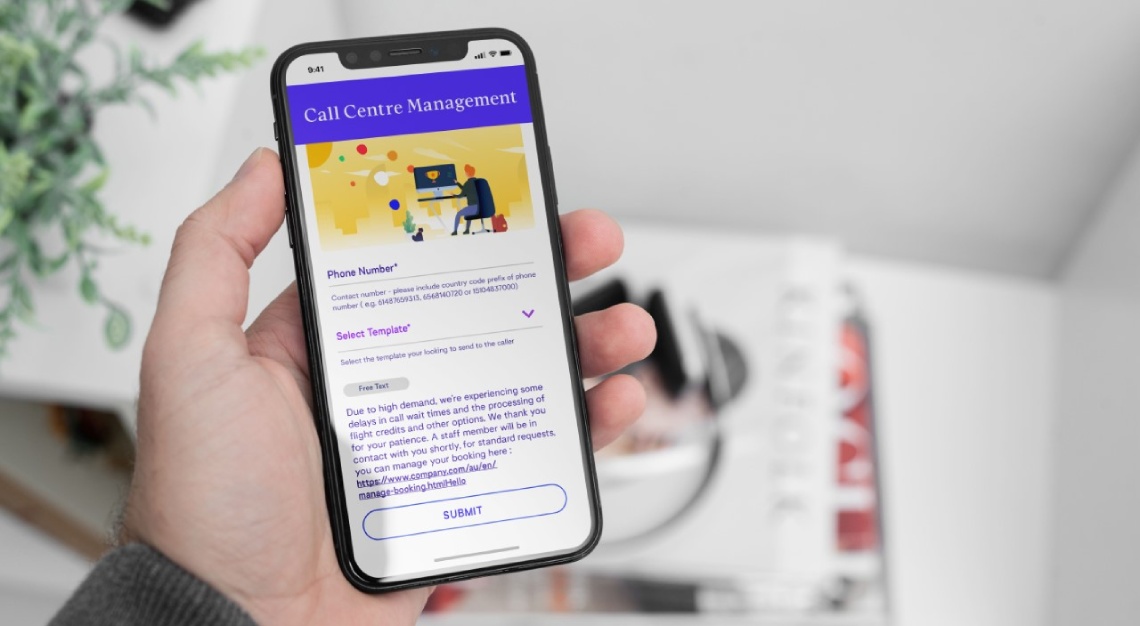 Finding authenticity in technology
"Since the onslaught of the global pandemic, many aspects of our lives have altered dramatically. What the world is witnessing right now is a collective awareness of time passing; for some, it's remaining at home and simply watching the weeks pass, but for others, the 'new normal' has been a major disruption to routine and simple daily tasks," says Andrew Fry, vice president (Asia and global channels) of Whispir. This, combined with the stressors of digitalisation brought by the crisis, have curtailed our abilities to engage in genuine conversations with others, including organisations.
"Similarly, communicators in organisations are frustrated with software solutions that ignore a human's fundamental need for connection," adds Fry. "Companies simply don't have the tools or processes they need to get things done." But this is where Whispir intervenes.
Pre-approved templated communications offer a single source of truth, ensuring that stakeholders, the media and customers are furnished not only with new data, but information they can genuinely rely on. Whispir has curated a list of templates to help businesses interact with staff, suppliers and business partners in real-time, at scale and with full audit trails. These templates adopt a simple drag and drop concept, do not require an IT manager to build or integrate and can be implemented in less than a day.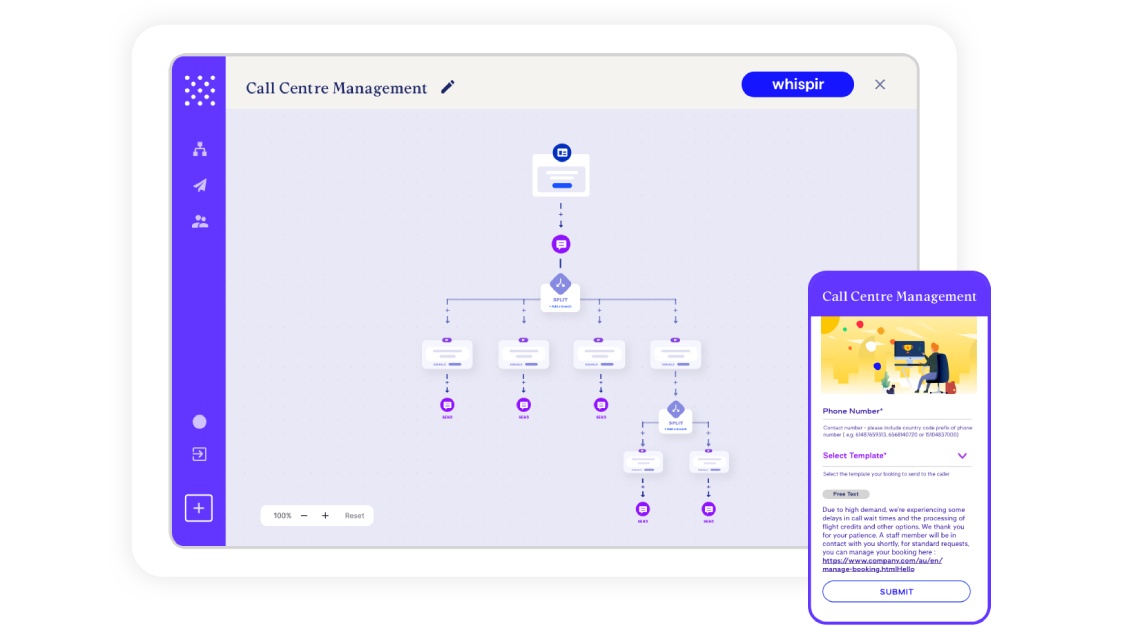 Most recently, the company has powered more than 1.5 billion interactions with over 55 million people in one year. Organisations – across insurance, logistics, retail and finance amongst other industries – that leverage on Whispir's expertise have reportedly seen increases in engagement effectiveness by upwards of 300 per cent.
The gift of time
We have an innate need to connect and to be heard, but with the myriad of technologies made available to us today, it is only natural for messages to get lost in the virtual cacophony of digitalisation. Whispir silences the noise that has marred businesses' goals by facilitating the delivery of clear and compelling messages. It helps large corporations, as well as small and medium enterprises, to eradicate communication inefficiencies and redundancies so that their staff and clients can connect in productive ways. The gift of time, in this case, is presenting people with the opportunity to engage in fruitful and meaningful conversations.
Leading the pack
What Whispir has brought to the table is just a glimpse of what's to come. "There's a fourth industrial revolution on the horizon," Fry suggests, "and we will be a meaningful part of it. We're building the world's best communications intelligence platform. One that will spur an evolution of communications workflow and introduce an era of behavioural communications intelligence based on indispensable datasets. What that means is that we're bringing a sophisticated communications platform that is inclusive of everyone who seeks to engage with Whispir. We're building genuine communications intelligence that will make it easy for everyone to master connection and engagement with people."
This story first appeared in the August 2020 issue, which you may purchase as a hard or digital copy