Working from home won't kill the office as we know it – instead, Chen says that co-working spaces are the next big thing
The office is dead, long live the office. Around the world, cubicle dwellers and open-plan startups alike have traded their traditional desks for home offices, emptying out from office spaces and buildings en masse — and in the process, giving rise to the perennial question: do we even still need offices?
It's a complex question even for property maverick Justin Chen, who runs 21 boutique co-working spaces across six Asian cities under the Arcc Spaces imprimatur.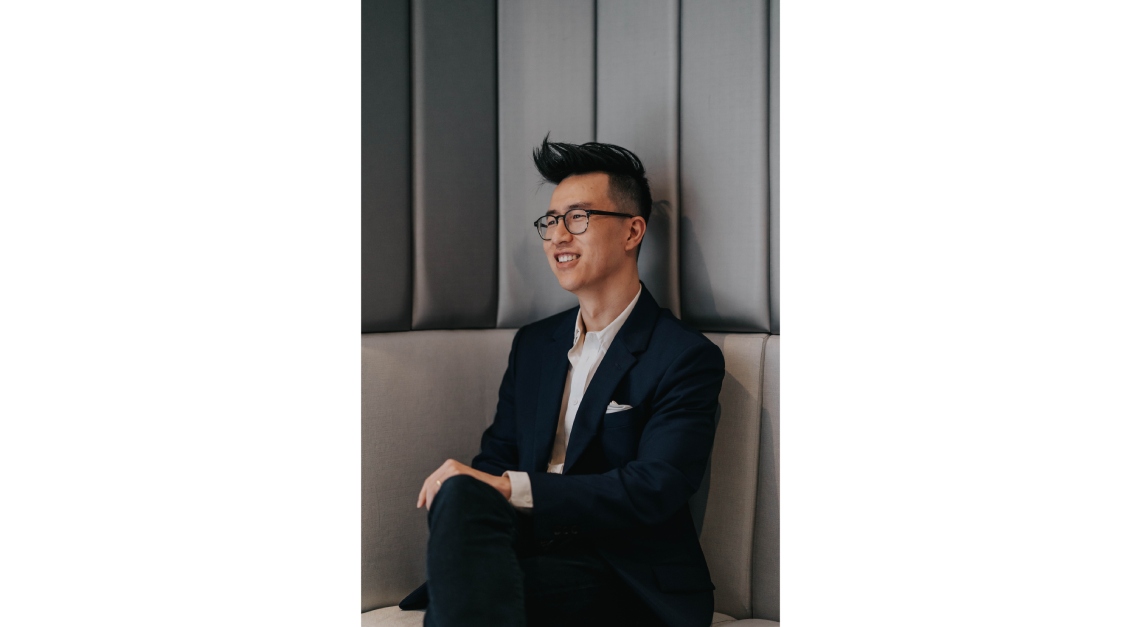 "Businesses have been really challenged to rationalise what's the purpose and value of their office spaces – and I doubt that it is in just housing desks for working," says Chen, who is also deputy CEO at Arcc Holdings, the parent company of Arcc Spaces that his father, Tony Chen, founded.
"This pandemic has definitely been the greatest mass experiment of telecommuting that we've all seen – so there's definitely going to be a change in the way that people view work, but I believe that the outcome is a nuanced one."
What he means to say is this: don't start packing up your office just yet.
Chen says that many organisations – especially those steeped in Asian culture, where a "collectivist mentality" dominates – remain adamant that working-from-home will become the new normal.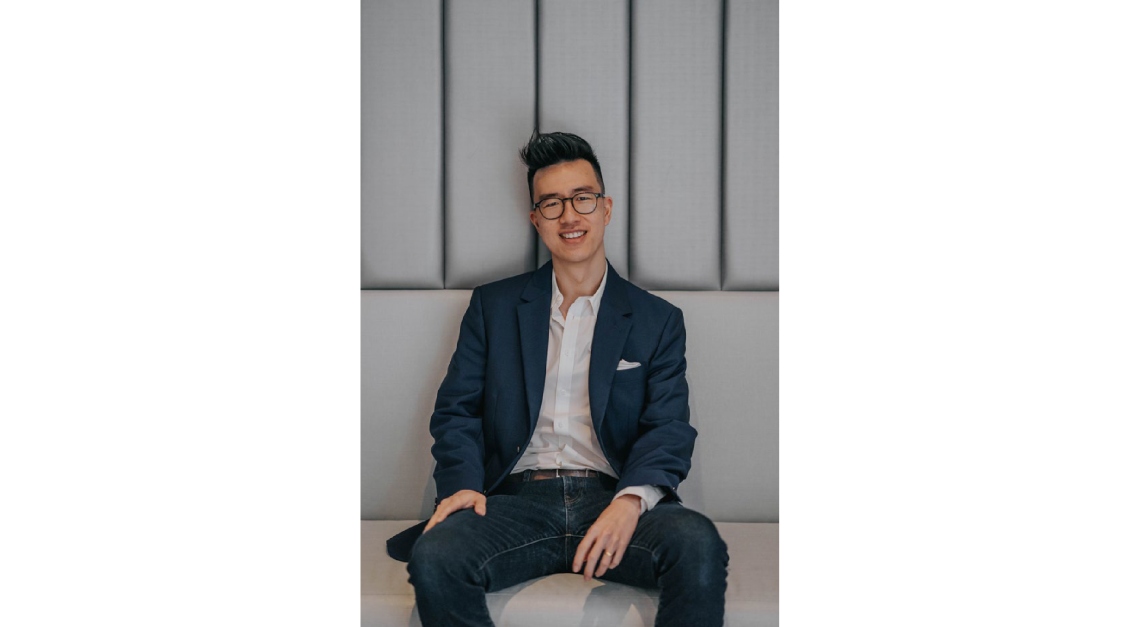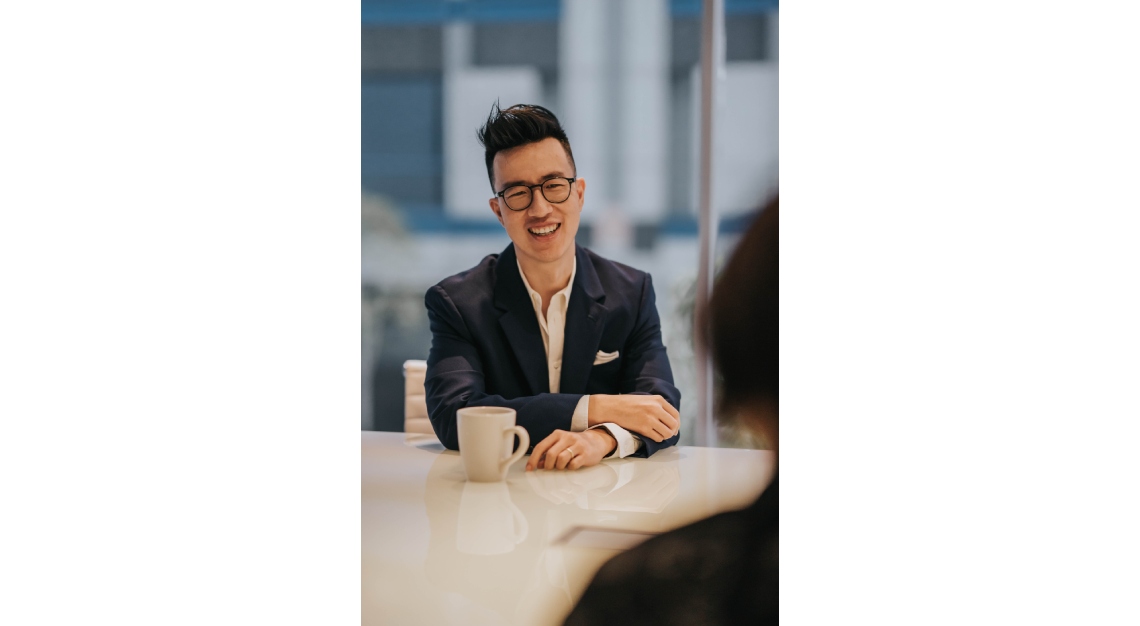 "That desire for connection and social cohesion will still drive many to look for the structure and function of the office space," he explains, citing how "quick" both Shanghai and Beijing were to move back into their offices once their lockdowns had lifted.
On the flip side, places like the United States and Europe are home to a "strong individualistic mentality", which Chen says translates into a greater acceptance of remote working – that, on top of the fact that these markets also tend to have longer work commutes.
But even in companies that have embraced remote working, Chen says that there are some things that just can't be replicated.
"The reality is that it is also not easy to work from home – it requires dedicated space and strong discipline about managing work-life balance," says Chen. "Furthermore, all our video-conferencing meetings and remote working has also revealed the great value – and our deep desire – for social interaction."
He adds that the pandemic has also exposed the rigidity of traditional offices, what with their set-in-stone lease terms and often inflexible layouts.
Chen proposes an intermediary: shared workspaces. As he explains it, co-working spaces are the natural evolution for the office – and the best solution for any forward-looking business.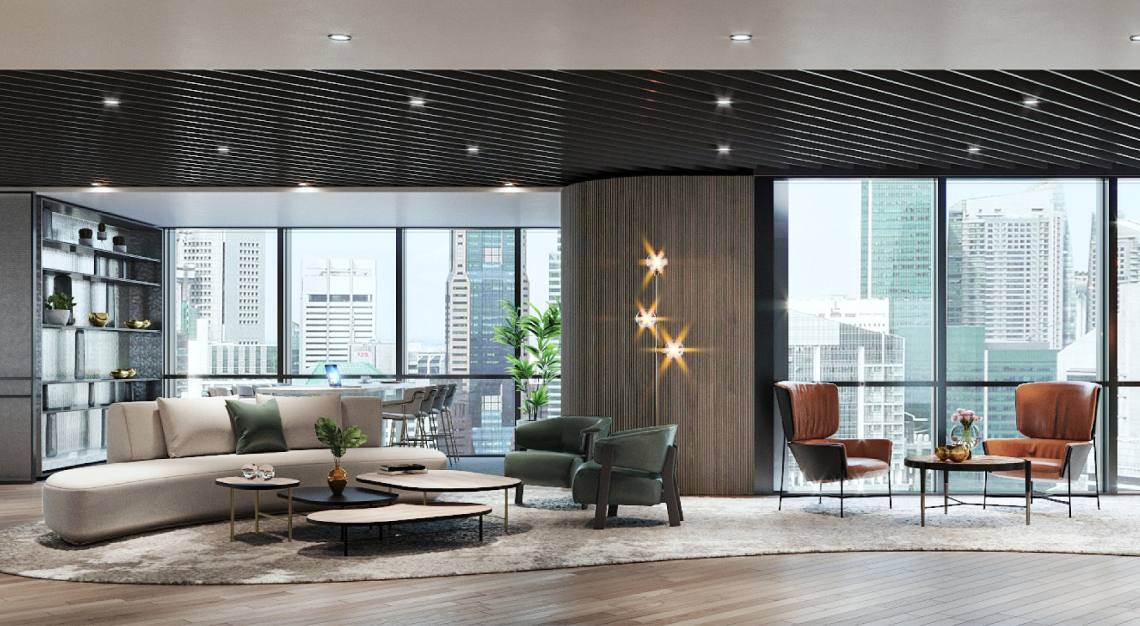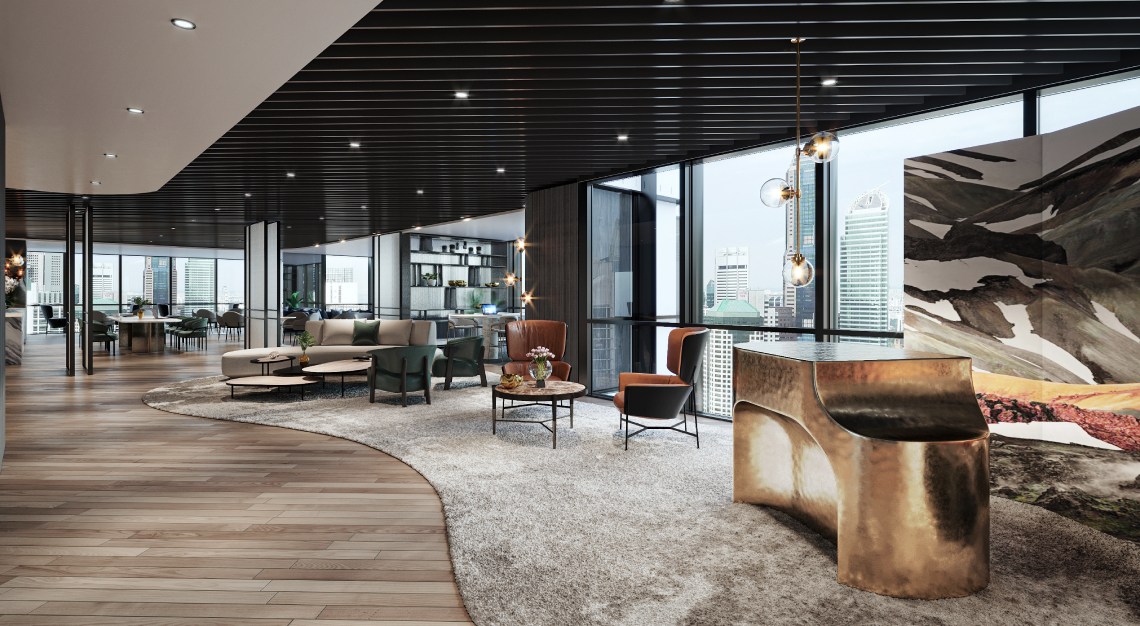 "The office really reflects the type of business that we engage in at the time," he elaborates. "We saw the shift from cubicles to 'open plans' when work sought to be more collaborative, to break down hierarchies and enable a creative class to be more productive."
"Likewise, co-working spaces reflect the increasing globalisation of businesses, and their need for collaboration due to the speed of their growth and expansion."
It's also why Chen doesn't want Arcc Spaces to offer just rooms with a bunch of desks and chairs in it. He wants their (admittedly 'Instagrammable') workspaces to go beyond "an exercise in aesthetics", to help facilitate interactions and collaboration through good design.
"A 'one-size-fits-all' approach will no longer suffice," says Chen. "Greater attention will be needed to develop bespoke solutions for the flexible workspace trend."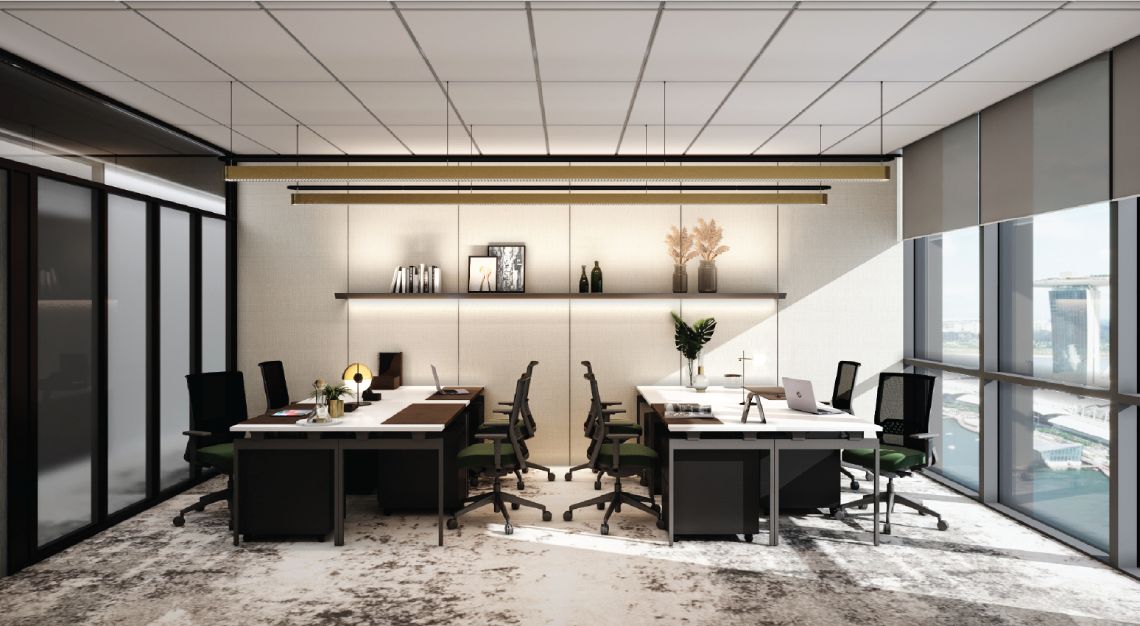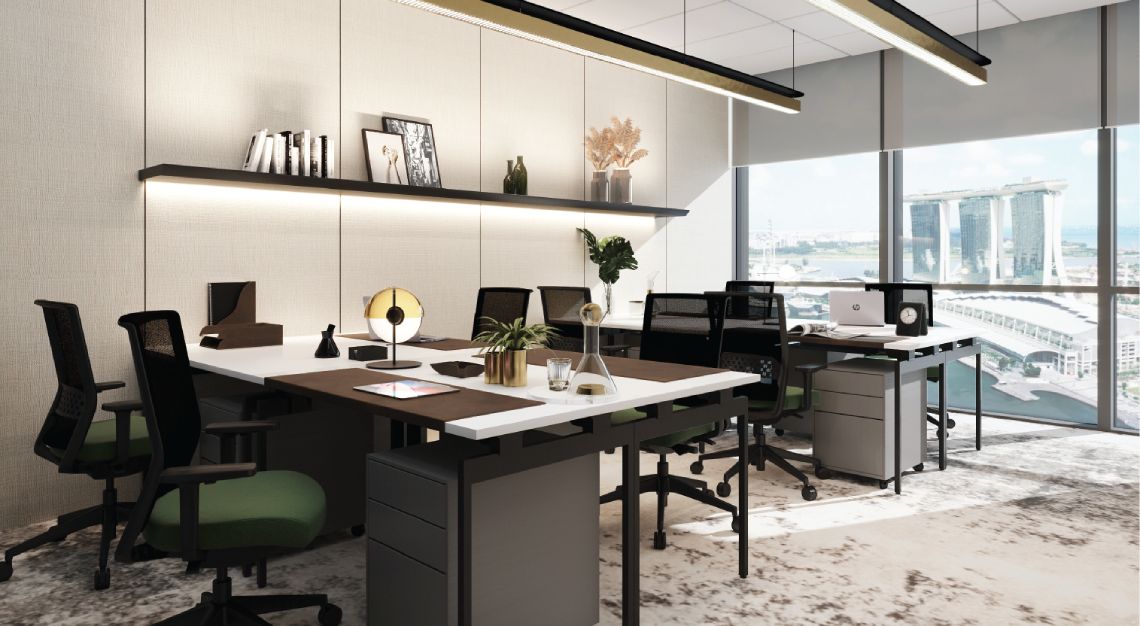 And it shows, especially in Arcc Spaces' upcoming One Marina Boulevard project. The 1,765-sqm space on the 20th floor – which features 270-degree panoramic views of both Marina Bay and the central business district – is much more than just its stellar view.
Chen specifically planned for different environments throughout the space to allow members to choose how they want to work. Business lounges allow for more dynamic group meetings while collaboration booths provide for informal chats. Meanwhile, workers looking for some privacy to focus can retreat to an intimate library space.
Beyond just corporate meetings and busywork, the upcoming co-working space also has its own dedicated event management company that can help run and set up events in any of the office's numerous conference rooms and sizeable event spaces.
As Chen explains it, it's all part of his prediction that the future of the office will become – ironically – more social, and not less.
"I'd say the offices of the future will respond further to our social tendencies, putting more weightage on these front-of-house features – like supporting meetings, events and collaboration," says Chen, an alumnus from University of California Berkeley's prestigious college of architecture.
"Rather than just a place to focus on work, the office will be a space for interaction and dialogue, and for people to come together."