Off the beaten path, Gal Oya National Park is a serene paradise within Sri Lanka that is set to transform your impressions of the country
Let's start by addressing the elephant in the room. Yes, I did make my maiden journey to Sri Lanka, and like you, I found it somewhat blasphemous to head to Sri Lanka, but not partake in a meal that includes Sri Lankan crabs. As a Singaporean, food is most definitely at the top of my must-do list while travelling, so imagine my disappointment when I was whisked away by travel planner Amala Destinations to a nondescript hotel for a quick meal after touching down in Colombo.
But after my first mouthful of Sri Lankan spicy beef curry, all was forgotten. No crabs, no problem. Thus began my journey in Sri Lanka.
Instead of the usual Colombo-Kandy-Galle route most are used to, Amala decided that the best way to experience Sri Lanka would be to pluck the city-loving dwellers out of us, and transport us to Gal Oya in the south east.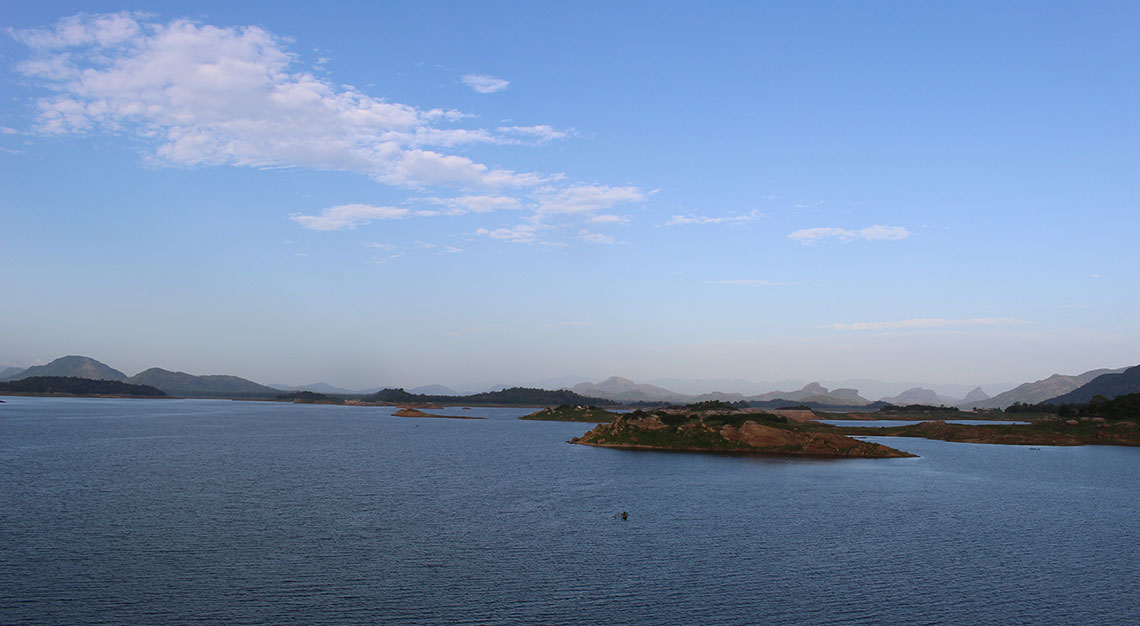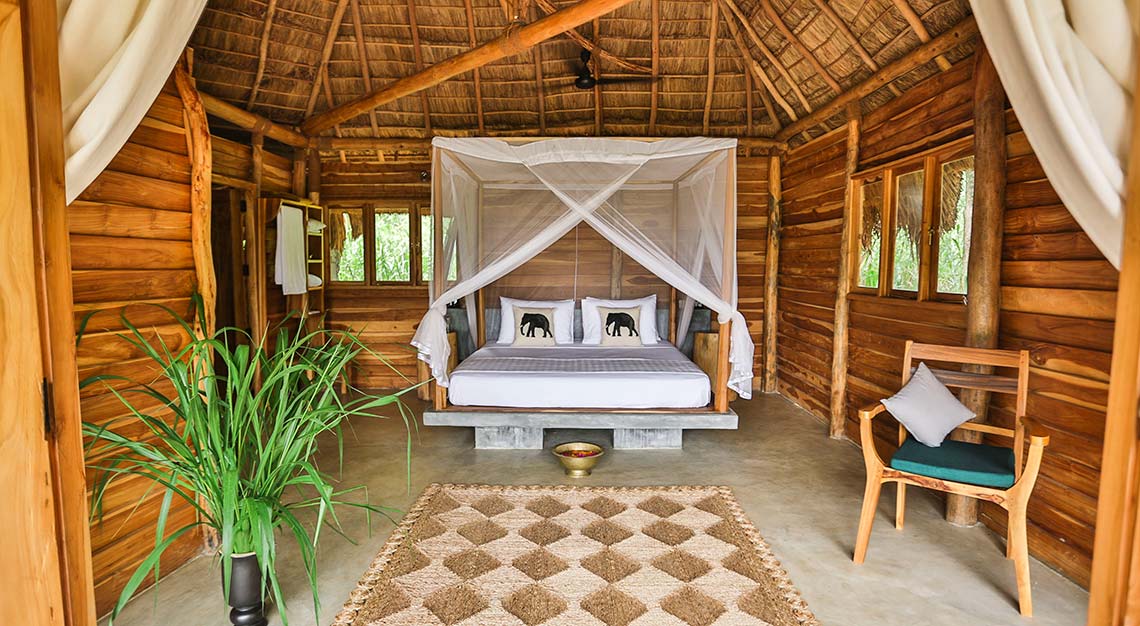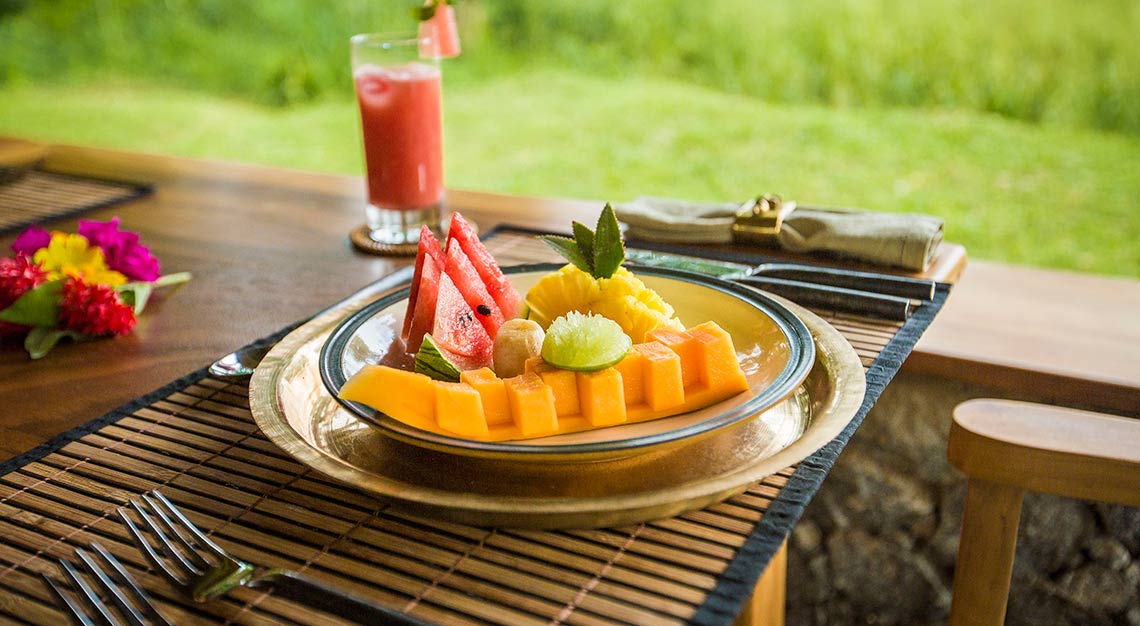 After sixty minutes of treacherous turbulence in a seaplane and three hours in a car — keep your eyes peeled for the emerald green paddy fields — we finally arrive at our lone accommodation for the next three nights: Gal Oya Lodge. It's by no means luxurious, and exactly what you'd expect from an eco-friendly lodge that's located in a jungle. There's no mobile phone signal, you're surrounded by an abundance of critters (read: insect bites are to be expected) and electricity gets cut off on a regular basis. Unfortunately, neither mosquito coil nor repellent is available in the room, so be sure to bring your own, and when you've run out, ask the staff for more.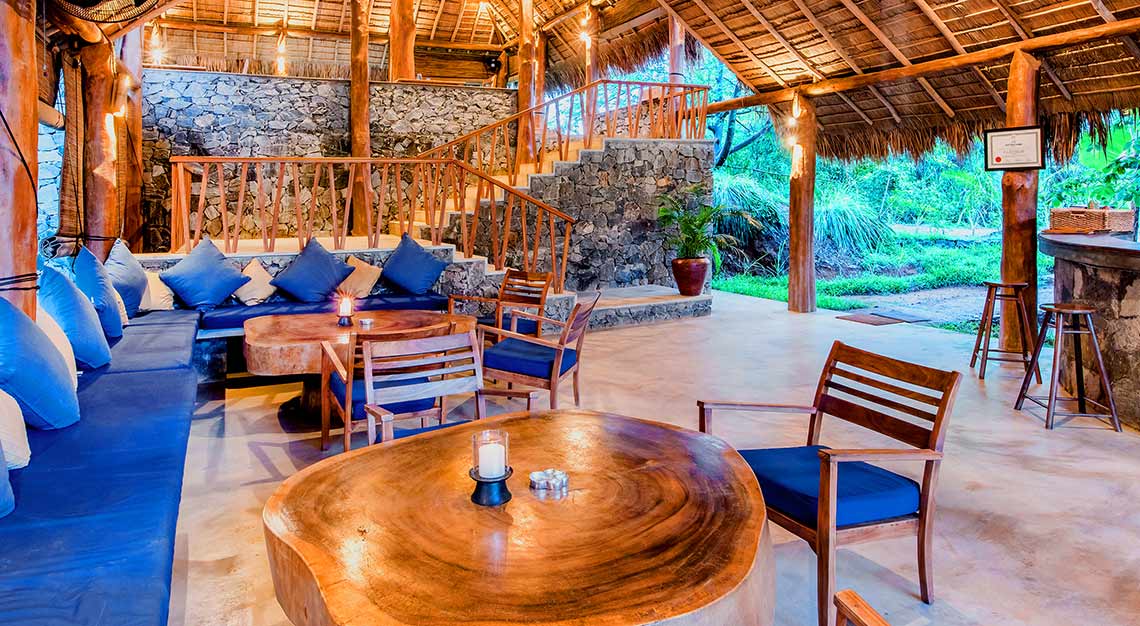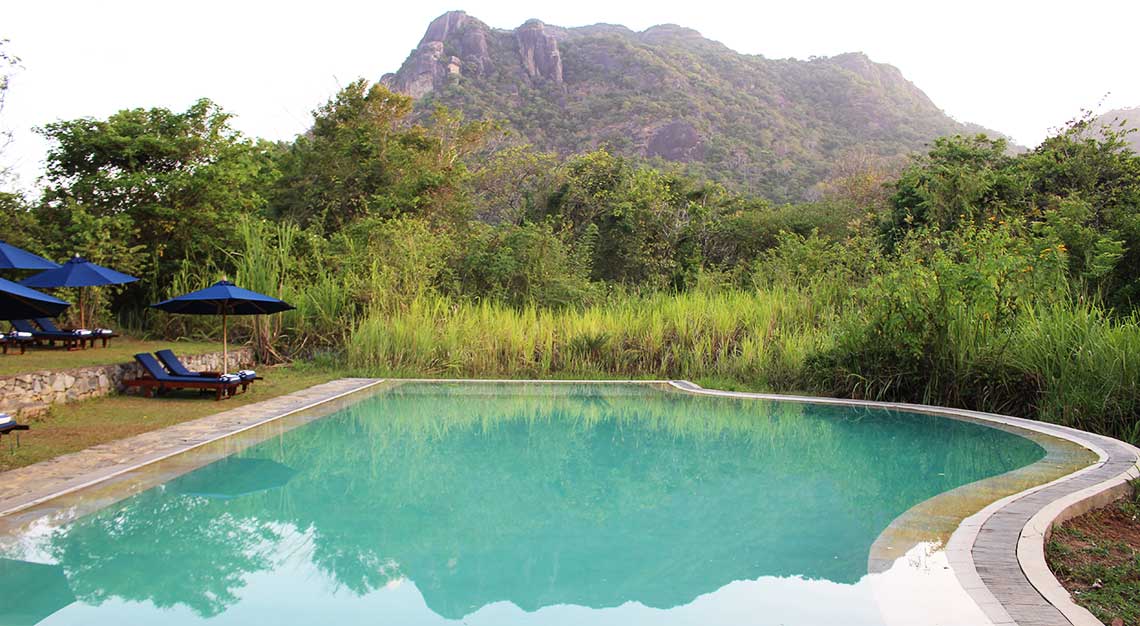 The lodge is home to just nine single huts and a lone two-room bungalow. The rooms come with a L-shaped sofa in the living area, a mosquito-netted king-sized bed, and a sheltered open-air bathroom with twin sinks. Materials of stone, unprocessed wood and bamboo provide that rustic feel, and with geckos and other insects sharing your space, you can't help but reflect on urbanisation and its effect on wildlife. While there aren't any monkeys to steal your belongings, it'll be best to keep your toiletries after use given that lizards will leave their droppings just about anywhere. Local fowl run around the resort and disappear into the jungle, the odd green vine snake makes an appearance and grizzled giant squirrels rustle between trees. You learn to adapt and live with animals in their habitat, with creature comforts like a cold shower (or hot, if that's what you'd like) and a fan-cooled room as prizes at the end of the day.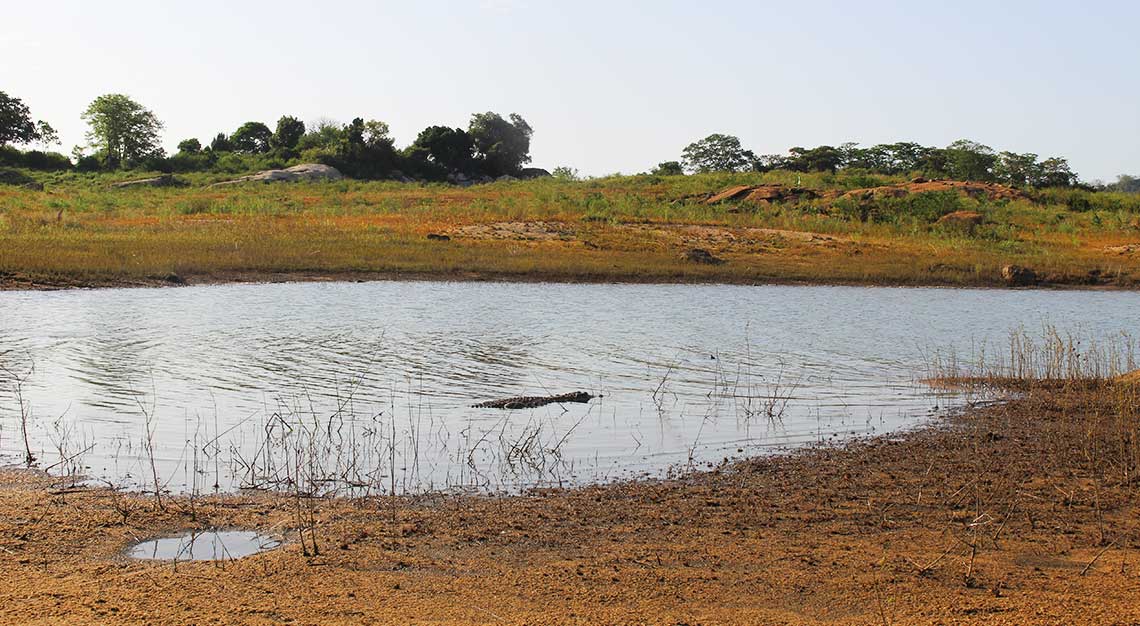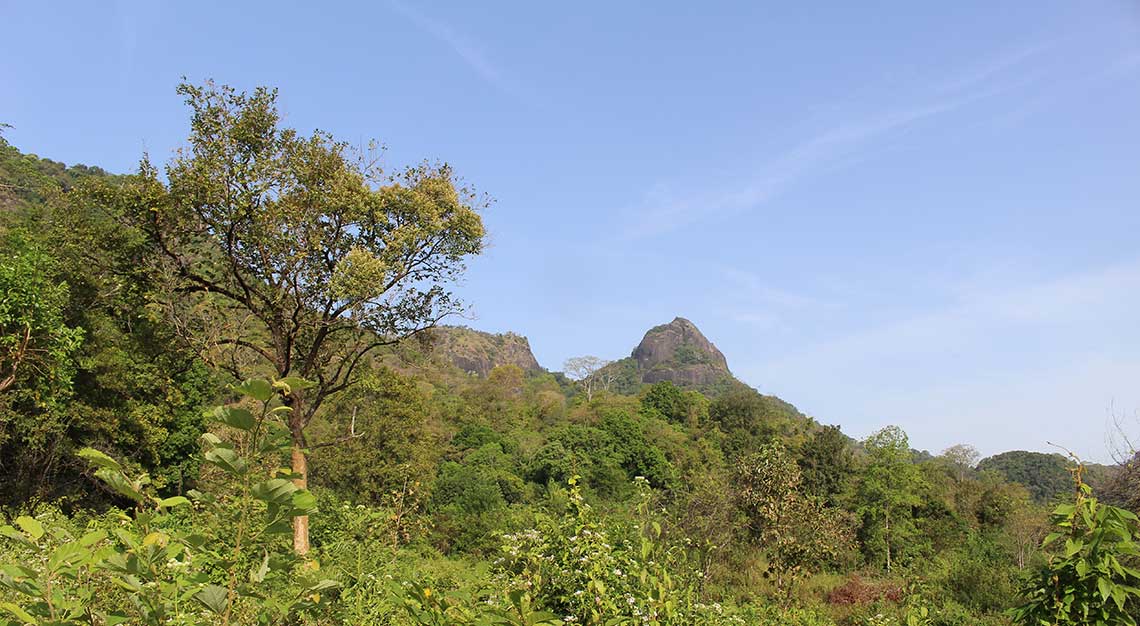 Whether a brilliant move or mistake by Amala is entirely dependent on what your expectations are like when planning a holiday. It takes some adjusting to get used to Gal Oya, but once something in you clicks, you'll begin to view the National Park with a different lens. The 26,000 hectare National Park is home to wild elephants, crocodiles, sloth bears, leopards and monkeys, making sightings rather exciting.
I'd not have thought that peace would be something I'd associate with Sri Lanka, and yet, I find it by the dozens in Gal Oya. You'll find nary a wandering tourist soul here. In fact, the lodge makes a great place to recharge, given that you'll have no contact with the outside world. After a breakfast of appam and fresh fruit, settle in the lodge's open-air 'living room with a book from its library. I also highly recommend taking part in the jungle cooking class. It's less gimmicky than it sounds, given that you'll be making a deceivingly-delicious millet paste, fish curry, and a semi-cooked salad on open fires in a wooden hut.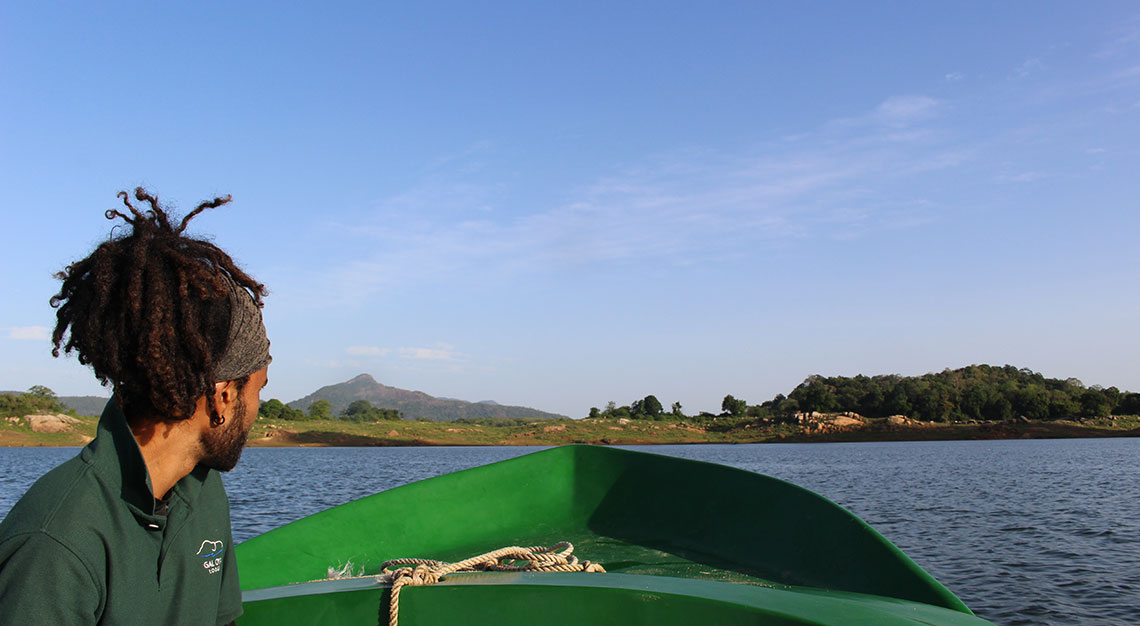 We ride an open-air jeep to Gal Oya National Park, armed with expectations of wildlife sightings. Our guide, Arun is a 26-year-old naturalist who's spent much of his life studying wildlife in Sri Lanka. Along with two other staff, they take us to the river for an early morning cruise. We spot a lone baby elephant, a couple of Marsh mugger crocodiles, and flocks of comorins, grey herons and darters. Just before we get comfortable, the boat stops in front of large, sloping boulders. It's time for breakfast. Arun and his team lay out the tinkat tins comprising breakfast wraps, buffalo curd, granola and fresh fruit. With a killer view to boot, there's really not more one can ask for.
If you're not a morning person, perhaps the picnic by the Gal Oya river would fare better. It'll be a pity to sit out on this, as Gal Oya means rocky river after all. Forget settling by the banks and set up instead on the boulders on the river. The cold tomato soup, I've to say, was my favourite of the lot, with its salads coming a close second. Jump in and wade in the water, or if you'd like to stay (relatively) dry, follow the path of the rocks that'll take you to the other side of the river.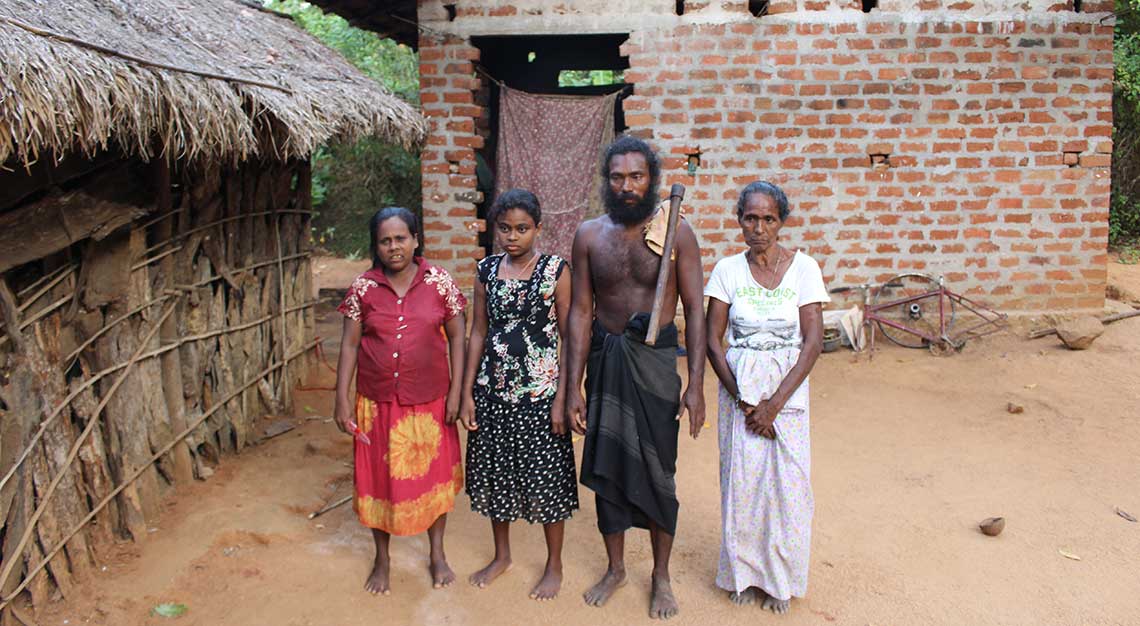 For a dose of culture, pay a visit to the Vedda tribe, where you'll get to meet the chief and his second in command. While most members of the tribe now don modern-day clothes, both our hosts have graciously showed up in traditional wear — wrapping a sarong around their waists, walking around barefoot and resting an axe on their shoulders. They take us foraging through the jungle, plucking inconspicuous leaves to the untrained eye, that turn out to be herbs used for various ailments including colds and migraines.
The short four-day trip means that I'm back in Singapore quicker than expected. For a more authentic experience, Amala recommends doing a two-week journey which also covers Tangalle (sun, sand and sea, anyone?) and Galle Fort.
I would have really rather embarked on a road trip for my return journey — it takes roughly six to seven hours by car, and is far more pleasant than a three-hour car ride followed by an hour in a seaplane — but as they say, you can't have your cake and eat it too. But no matter, for a return trip is in order.
Photos by Amala Destinations and Gal Oya Lodge.